This time last year, Delta and all airlines were hemorrhaging billions of dollars a month, shrinking into hibernation mode to survive a pandemic with an undetermined end date by shedding staff, retiring planes, and parking more in the desert.
But on Wednesday, Delta announced its first profit since the pandemic began: A $652 million profit in the three-month quarter ending in June, made possible by more than $1 billion in continued taxpayer subsidies. The airline is buying 36 planes to fuel both domestic and international travel growth with a new order confirmed this week, plans to hire 1,000 new pilots by next summer and thousands more frontline employees and support staff.
A top Delta executive summed up the gameplan neatly: After the worst year in the history of the industry, they're going to "rebuild the airline."
"The surge is coming," Delta CEO Ed Bastian said in a call with investors. "Just as we've seen it on the consumer side, we're getting ready for it on the business side."
Delta was the first major U.S. carrier to report its earnings for the spring months, but others like American, Southwest, United, and more are also expected to turn a profit – or come close – when they report earnings later this month.
Breaking Down Delta's Numbers
When the pandemic first struck, Bastian predicted travel may not recover for up to three years. Add up the numbers, and Delta lost a whopping $12.4 billion in 2020. The losses continued in early 2021.
But a successful vaccination campaign has changed things, and the numbers fueling Delta's turnaround are stark.
Its haul from ticket sales doubled just from the first quarter to the second of 2021. Business travel bookings – the lifeblood of major airlines – have doubled, with Delta estimating that 40% of its corporate travel had returned by the end of June. They expect that to grow to 65% by the end of the summer.
Delta flyers spent more on their American Express SkyMiles credit cards in the last three months than in the same period in 2019, thanks in part to record-high bonuses of up to 90,000 SkyMiles on some of their most popular cards.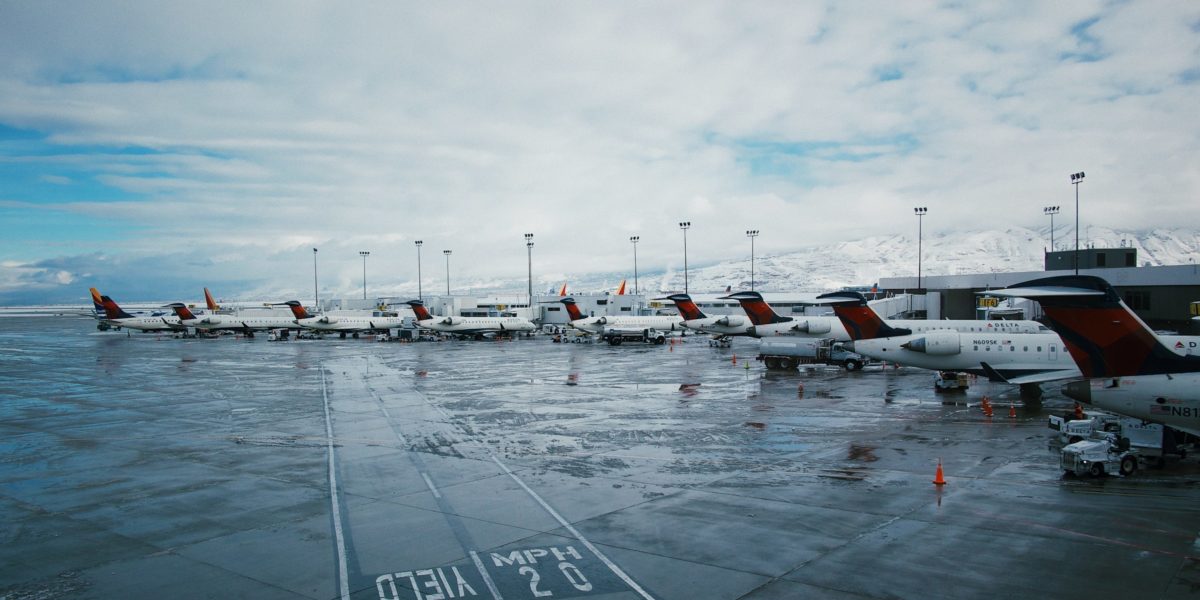 While the Atlanta-based airline may be back in the black, things aren't still back to pre-pandemic level. Revenue has climbed fast since the winter, but it was still down 43% compared to the same period in 2019. Delta President Glen Hauenstein said it could grow to 70% of 2019 levels by the end of September.
And the profit reported Wednesday comes with a major catch: It hinged on $1.5 billion in federal subsidies the airline received over the last quarter. Federal help from the latest congressional stimulus package will continue flowing to Delta and other airlines until October.
Delta got another big financial boost this spring with a simple yet somewhat controversial decision: It finally started filling middle seats onboard. Delta was the last holdout in the U.S. still keeping middle seats open, but that changed May 1. Delta President Glen Hauenstein said that allowed the airline to sell 45% more seats at little no to cost.
And while leisure travelers flying domestically or to Mexico and the Caribbean after getting their shots have led the recovery, Europe has become a major bright spot. One by one, popular countries across the continent have reopened to American travelers. Hauenstein said its flights from the U.S. to Europe are 85% to almost 90% full, while return flights are much emptier as the U.S. still bans foreign tourists.
"If it is open, people want to get there," he said.

Airlines clearly aren't out of the woods yet, especially with new, faster-spreading variants of COVID-19. But depsite that concern, Bastian said the airline hasn't seen an impact on travelers booking tickets.
"Clearly, we're mindful of the risks around COVID and the new variants," Bastian said. "We have not seen any reduction or drop in demand looking out over the next 60 to 90 days, which is about as far as our crystal ball can go right now."
Growing the Airline Again
After more than a year of cutting costs and shrinking, airlines have a strange new problem: They can't grow fast enough to handle the demand. And that's true at Delta, too.
Delta has escaped the hundreds of delays and cancellations flyers on American Airlines and Southwest have experienced this summer. But call wait times can stretch for six-plus hours for Delta customers who need help. Even messaging Delta can take hours to get a response, and its popular Twitter direct messaging feature still has not returned.
After entering hibernation mode last year, the sudden surge in travel has left Delta – and every airline – overmatched.
"The demand has come back at such a fast clip, it's taken us all a little bit of time to catch our breath," Bastian said.
That's why Delta is aiming to hire "a couple thousand" support staff amid plans for a hiring spree that will bring on up to 5,000 new employees over the next year and change, including:
1,300 new customer care and reservations employees
1,200 airport customer service and cargo employees
1,000 new pilots
1,300 new flight attendants (and 1,600 more who were in-training or had pre-pandemic job offers)
As many as 1,000 new mechanics
Despite problems with labor shortages across the country, Bastian said Delta hasn't needed to increase wages or offered other incentives like bonuses to recruit. But even with new employees coming onboard, it's not an overnight fix.
"The challenge is the training, the time it takes to get people in position. It takes a few months," Bastian said. "The service levels that customers expect and deserve, you'll be getting that from Delta in the next couple months."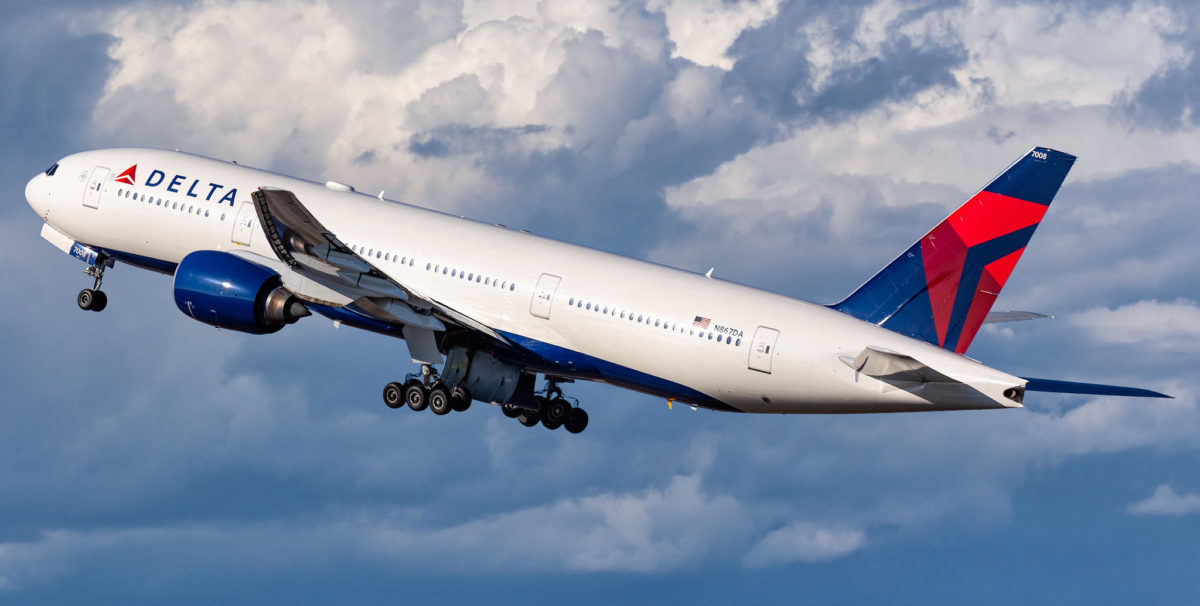 After retiring major portions of its fleet last year in a bid to downsize, Delta is growing its fleet again, too.
The airline finally confirmed this week it would buy 29 used Boeing 737-900s and lease seven additional Airbus A350-900s, Delta's flagship jet for international routes. That order was first reported by The Air Current last week, with planes set to arrive over the next two years.
It's an opportunistic buy. The market has been flooded with used planes that airlines across the globe sold off as the pandemic struck. Delta is swooping in to buy them – likely at a steep discount – as it plans to eventually restore the flights it cut and launch new ones.
"We're adding these preowned aircraft for substantially less than the new planes cost," Bastian said.
Bottom Line
It might be a modest profit. Heck, it might be an illusion, as it wouldn't be possible without help from the federal government.
But Delta's profit this past quarter marks the latest turning point in travel's comeback. For travelers to get back to normal, they need airlines to get back to normal, too.
This is a big step for Delta. And the fact that Delta is growing with new hires and new planes are both good indicators about how Delta feels about the future of travel.
Thrifty Traveler reporter Gunnar Olson contributed to this story.