The beach is calling us all. But with most travel on hold and international travel increasingly complicated, the white-sand, crystal-blue water beaches of Thailand, the Maldives or the Seychelles seem farther away than ever.
But you don't need to travel halfway across the planet to find a great spot to relax in the sand. We've put together a list of some of our favorite beaches that are just a short plane ride away – and all in the U.S.
From the West Coast to the East Coast, trips out to Hawaii or into the Caribbean, there are some incredible beaches within reach. And you can visit all these destinations we've rounded up without needing to worry about getting a COVID-19 test to return home. Plus you can leave your passport at home.
Here are some of the best beaches to check out whenever you're ready to escape the cold and travel again.
Best Beach for Families:  Myrtle Beach, South Carolina
What makes a beach good for families? Safety, entertainment, cleanliness, accommodation, and affordability. You can check all of these off the list with a trip to Myrtle Beach.
Myrtle Beach has rightfully earned its reputation as one of the best places to take your family to enjoy the soft sand and calm surf.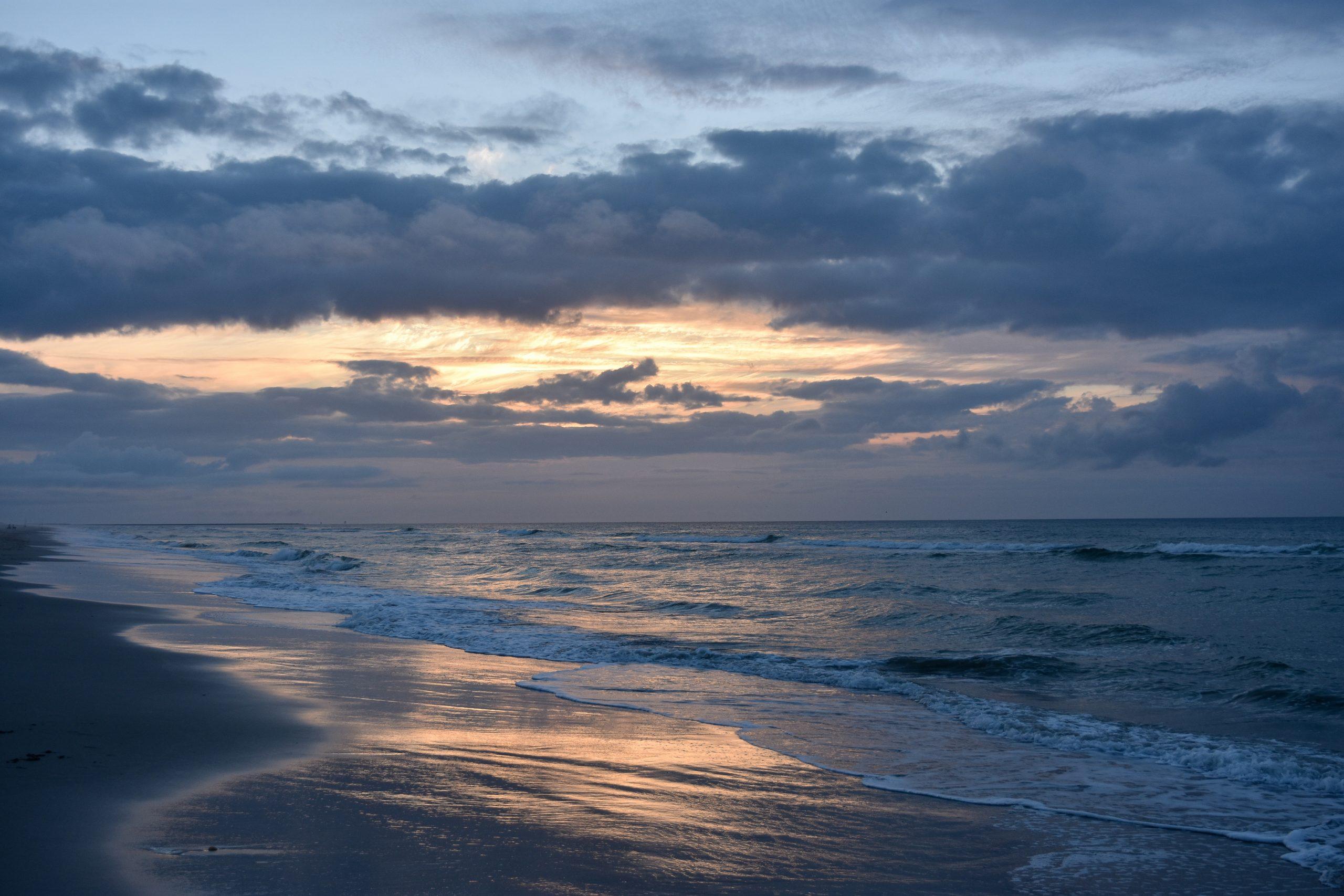 There are tons of relatively cheap accommodations throughout the area and loads of restaurants to explore. Make sure to grab a tasty meal at Pop Pop's Pit BBQ. With no shortage of necessities, Myrtle Beach is a great pick for your upcoming family vacation.
Grabbing a cheap flight to beautiful Myrtle Beach is easier than ever. We've seen tons of recent deals to get to this South Carolina beach. Thrifty Traveler Premium members were the first to see this great deal featuring excellent nonstop fares through the summer and into late 2021!

Best Beach for Honeymooners: Sanibel Island, Florida
Just tied the knot and want to get away? Forget the name change on the passport and keep honeymoon planning simple. Sanibel Island can be the perfect spot for you and your new honey.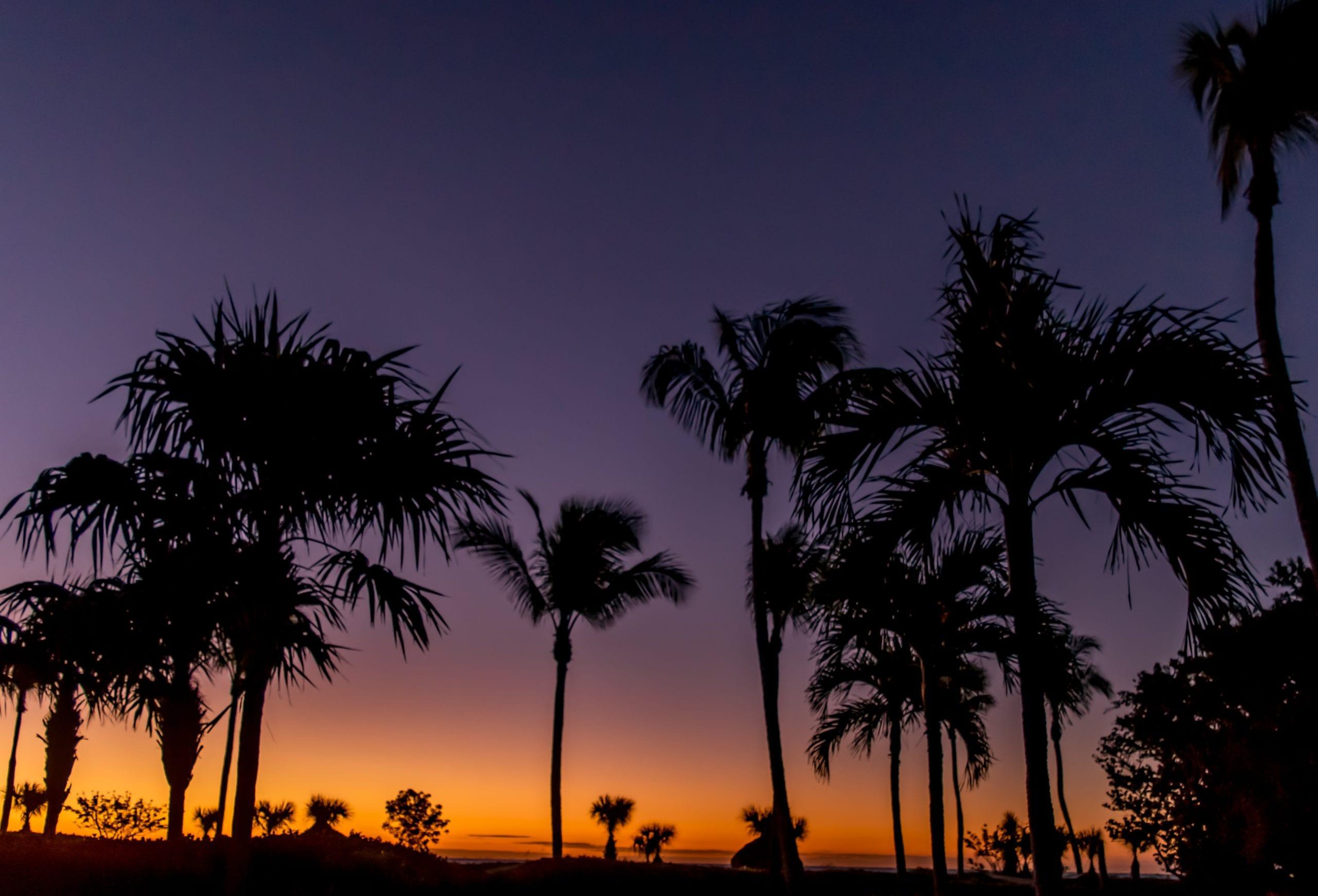 Just a short drive from Fort Myers (RSW), this quiet gulf coast beach with calm waters and beautiful sunsets is a remarkable option for a simpler trip closer to home. Slow-paced days on the lovely stretch of beach followed by a fresh seafood dinner at one of the many restaurants make this an ideal combination for some much-needed unwinding.
One of the most recent deals we sent to our Thrifty Traveler Premium members featured sub-$200 fares to nearby Fort Myers from over 40 U.S. airports!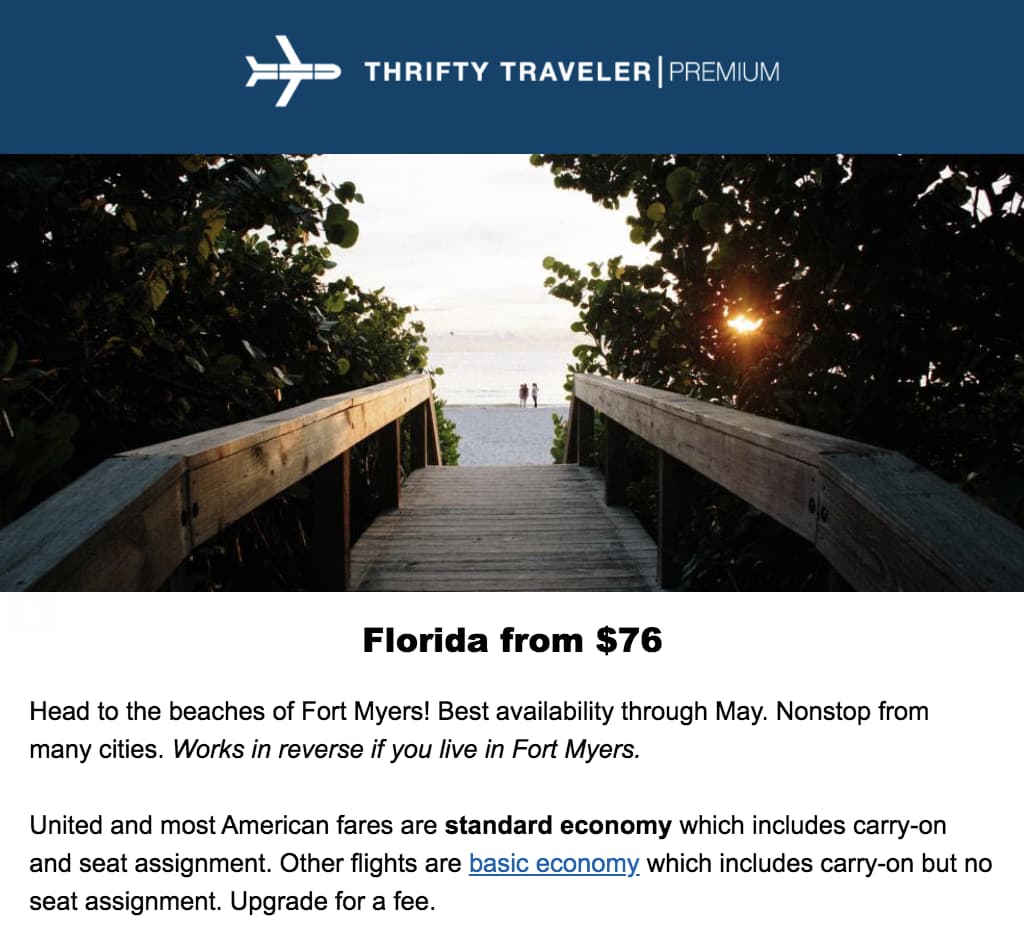 Best Beach for Sports and Fitness Fanatics: Venice Beach, California
Whether you're an athlete or content with being a spectator, Venice Beach is your spot.
I've been a few times and keep going back for the unmistakable Southern California vibe as skateboarders, rollerbladers, and surfers move past game after game of beach volleyball.

Stroll down the Venice Boardwalk and take in the spectacle of street performers. Head over to Muscle Beach Gym for a quick workout or watch the bodybuilders do their thing. There is always something going on at Venice Beach.
Best Beach for Spring Breakers: South Padre Island, Texas
Just north of the Mexican border, you'll find this beautiful stretch of land that normally hosts a month-long party every March. College students usually migrate here annually to partake in some much-needed "relaxation" from their studies.
With a surplus of cheap accommodations nearby, it's a very budget-friendly location for penny-pinching college students. While the party scene may not be what it has been in years past, we are hopeful that later on in 2021 and into 2022 we will see the revival of this always popular getaway for the revelers.
Looking for a spring break flight deal for 2021 – or 2022? Read our guide to find the cheapest spring break flights!

Best Remote Beach: On Culebra, Puerto Rico
We're heading south – and off the beaten path.
About 50 miles east of San Juan, you'll find the island of Culebra. This lovely little paradise is usually overlooked by most Americans looking for a beach destination in the U.S. And remember: You don't need your passport to visit Puerto Rico!
Culebra's gorgeous beaches are rarely crowded, giving you plenty of space to take it all in. Head to Flamenco Beach, which is known as one of the most picturesque beaches in the Caribbean. Snorkel in the unbelievably clear water during the day, then close out your days of leisure by taking in the breathtaking sunsets on the west coast. They do not disappoint.

Visiting the lovely beaches in Puerto Rico is one of your best options right now if you're itching for a worry-free Caribbean vacation. While you'll need a COVID-19 test for entry, there's no need to worry about getting tested for your return flight.
Best of all, flight prices to Puerto Rico have gotten incredibly cheap for spring 2021 travel. In fact, why spend cash at all?
We recently found a Delta SkyMiles flash sale to Puerto Rico starting at just 10,000 SkyMiles roundtrip. That's cheaper than most short domestic flights to Florida or Arizona – and you'll pay just $11.20 in taxes and fees!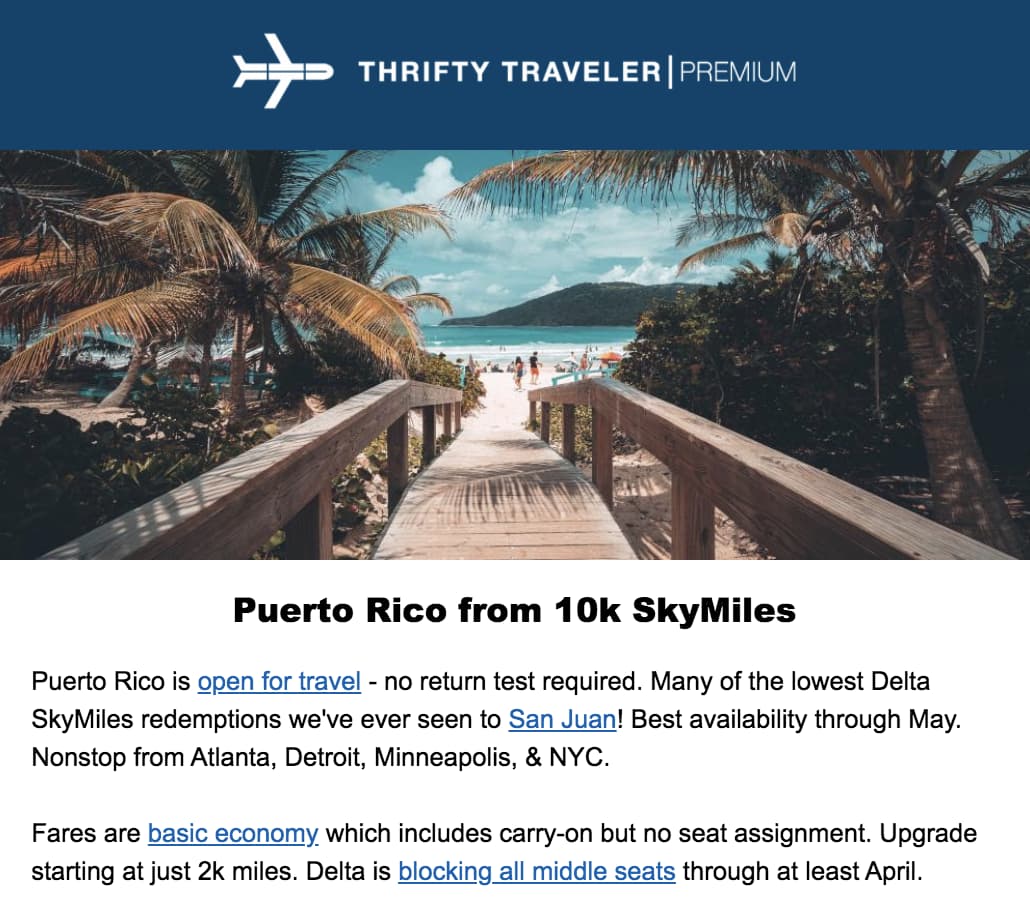 Best Beach to Get Away: Makalawena Beach on Hawaii's Big Island
This one is not for the faint of heart. But it's worth the work.
To reach Makalawena Beach on Hawaii's west coast, you'll need to make a harrowing drive over hills, rocks, twists and turns. Then hike in across lava fields for 20 to 30 minutes. Once you make it, you'll see why this beach is worth putting on your shortlist.

The difficult journey means you can count on having Makalawena Beach almost to yourself. The sand is powder white, and the water is that beautiful undisturbed blue. It's a quintessential Hawaiian beach, away from the tourists and … well, everything else.
It seems like every day we see yet another remarkable sale one of the gorgeous Hawaiian Islands. Here is one of our recent favorites, with fares from the Midwest under $300 roundtrip!

$300 or Less: Flight Prices to Hawaii are Dropping for 2021!

Best Beach for Beauty: Trunk Bay on St. John, U.S. Virgin Islands
Trunk Bay is a breathtaking slice of the U.S. Virgin Island National Park.
Consistently ranked as one of the best beaches in the Caribbean – and sometimes the world – this surreal piece of land is a must for all beach lovers. Calm water, fluffy white sand, turquoise seas, all surrounded by a protected national park make this the ideal recipe for a mini paradise. Rent Snorkel gear for just $10 a day and enjoy gorgeous underwater life!

You'll need to take one of the many ferries offered daily from St. Thomas to reach St. John. Just beware: Once you get there, you may never want to leave.
Flying to St. Thomas is your best option if you're interested in visiting Trunk Bay. And you're in luck, as flights to the U.S. Virgin Islands have never been cheaper as airlines try to drum up business from winter-weary travelers. Just take a look at this.

Just as with Puerto Rico, you won't need a test to get home – just one to get into the U.S. territory. Read up on the current state-by-state COVID-19 travel restrictions.
Bottom Line
All of these beaches have a different vibe, but they can be amazing for anyone. Whether you're heading for a beach next month or not until next year, use this as a guide to find the perfect sandy spot closer to home.