At this point, Kansas City is nearly synonymous with the three letters: BBQ. And, for most travelers, not much else.
There are heavy hitters in town like Joe's Kansas City BBQ and Q39, and you can't leave KC without consuming a smorgasbord of smoked meats. But Kansas City is so much more than that, and has quickly turned into an under-the-radar destination in the U.S.
The arts, trendy neighborhoods, and shopping are more than enough to keep you busy between all the eating. Here are some of the spots you can't miss.
Power and Light District
It's well known and popular, but first-timers to Kansas City should make time for a stop in the famous Power & Light District.
The area is located in the heart of downtown, featuring plenty of live music, bars, and restaurants. Many shows are at the main venue, Kansas City Live!, and are free to the public. Just beware that many bars have cover charges –  especially on the weekends.
Nonetheless, the P&L District is a great way to familiarize yourself with Kansas City and have a great night out in the process.
Crossroads Arts District
Head south from the Power and Light District and you'll run right into the Crossroads Arts District.
A heavy focus is placed on local shops and restaurants in this eclectic area. Take in a show at the Kauffman Center for Performing Arts and be sure to work in a stop at nearby architectural gem Union Station.
But this neighborhood really comes alive for First Fridays. Walk the neighborhood from 5 p.m. until 0 p.m. on the first Friday of every month and enjoy food trucks, street music, art exhibits, and more! After exploring this quirky area, head over to Boulevard Brewing for a pint of local ale and skyline views from the tasting patio.


Thrifty Tip #1: Boulevard Brewing offers amazing $5 brewery tours, but they are FREE on Wednesdays! All tours include ample tastings of their delicious beer. Learn more here.
Westport and The Plaza
Shop 'til you drop and eat to your heart's content about four miles south of Kansas City's downtown.
Westport offers endless options for food and drink; it's where local BBQ favorite Q39 is located. Country Club Plaza, known simply as "The Plaza" by locals, is about a mile down the road from Westport and offers 15 blocks of high-end outdoor shopping.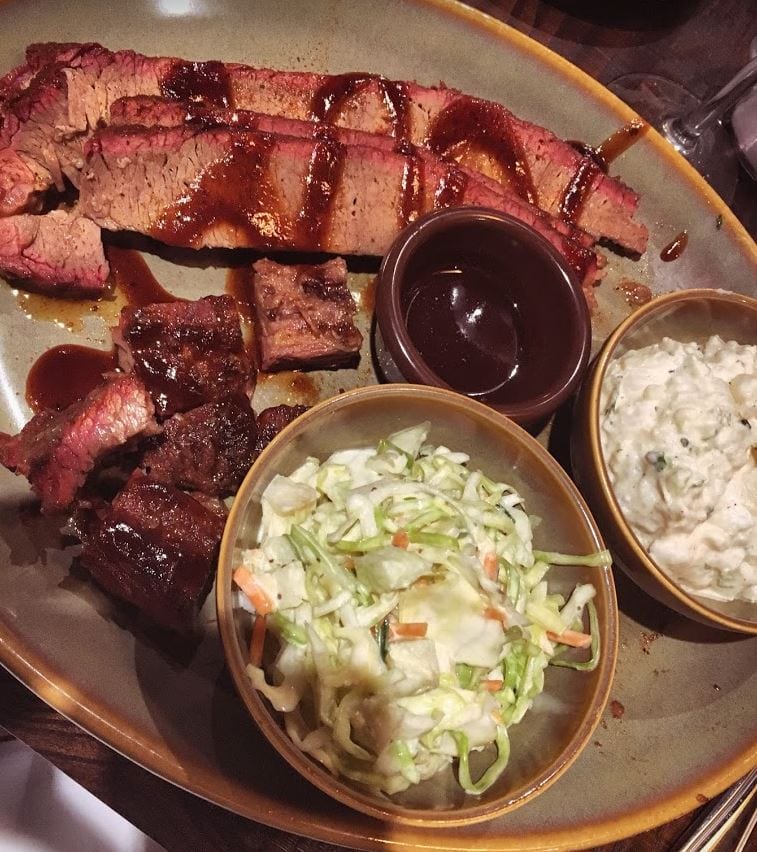 When you've had your fill of shopping and eating, the Nelson-Atkins Museum of Art offers a tranquil escape. Admission to the art museum is free and has high quality rotating exhibits. The museum has a large lawn that's perfect for a picnic.
River Market
The River Market neighborhood is home to some of Kansas City's best food and most interesting history.
The City Market is a farmer's market that is open daily with over 140 farmer stalls. The market is fullest on Saturdays and Sundays with the highest number of vendors. In addition to produce and food stalls, the City Market also features an array of gift shops and restaurants.
Nearby you'll find the Arabia Steamboat Museum, whose name obscures what it offers: the world's largest collection of pre-Civil War artifacts in the world. It's named for the steamboat Arabia, which sunk but was excavated a half mile from where the Missouri River currently sits. 
Thrifty Tip #2: Hit up the Wine Walk on Delaware, a wine tasting and social experience, during the summer months. Find out how to get tickets and see dates for the events here.
West Bottoms
The West Bottoms, also known as the Stockyards, are one of Kansas City's most interesting up-and-coming areas.
The neighborhood was and still is fairly industrial with many abandoned buildings. But these days, it's also home to a number of antique shops and art galleries. And as the area has revitalized, it's become one of the best places to find some unique food and beverage options.
Amigoni Urban Winery offers small-batch wine and a beautiful tasting room housed in a historic building. The staff is very friendly and excited to share about the ongoing projects at the winery. Stockyards Brewing is located just down the block on the first floor of the Livestock Exchange building right next to cult steakhouse, the Golden Ox. Contemporary Voltaire has also moved into the neighborhood with carefully handcrafted and plated fare.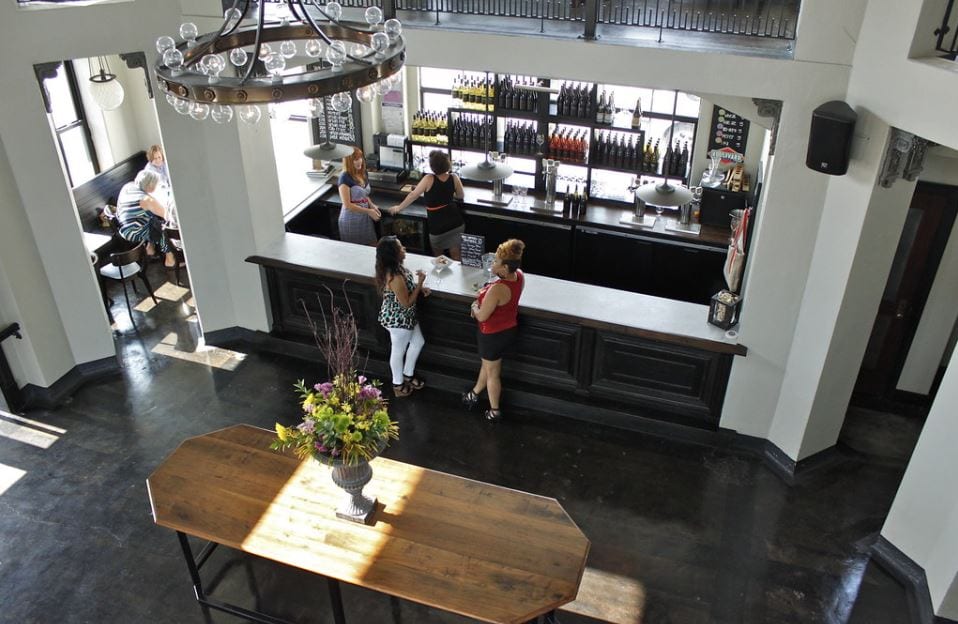 Zip KC
Cap off your trip by driving a half hour west into Kansas for a morning or afternoon at Zip KC. This ziplining experience will allow you to look into five counties at one time from the top of a beautiful bluff.
You'll make your way toward the bottom of the bluff through a series of zip lines. The end of the tour features a free fall-style zip line for one final adrenaline rush. This is one of my favorite experiences in the Kansas City area and is a great way to escape the city for a few hours. Make your reservations here.
Bottom Line
Kansas City is making a name for itself beyond BBQ. While the food may still be what draws people in, Kansas City has proven it has plenty of arts, culture, and activities to delight anyone. Don't wait to visit this exciting city.
Subscribe to our Newsletter, like us on Facebook, and follow us on Twitter & Instagram

Editorial Note: Any opinions, analyses, reviews, or recommendations expressed in this article are those of the author's alone, and have not been reviewed, approved, or otherwise endorsed by any card issuer.