Editor's Note:  This guide contains photos and suggestions from several trips to Madrid – both before the pandemic and from a recent trip to Europe.
Pandemic or not, spending time in Madrid is a treat.
There are endless streets and alleyways to wander, with bars, restaurants, and coffee shops waiting for you seemingly around every corner. The wine and beer are cheap, with plenty of museums and fabulous parks to walk it off. Oh, and did we mention the tapas?
While travelers often flock for Barcelona instead of the Spanish capital, skipping Madrid is a mistake – a big mistake. Whether you're there for a week or just 24 hours, here are some must-dos in Madrid.
Spain is open to American travelers! Read up on all the European travel restrictions.
How to Get into Town
The Madrid (MAD) airport sits a ways away from the center of this bustling capital city. Luckily, there are some easy and affordable options to get there.
Our favorite way to get into any town is to use the subway or trains. It's a fraction of the price of a cab, Uber, or private transport, and it's a great way to start to familiarize yourself with getting around a new place. And that's definitely the case with Madrid's expansive and excellent Metro system. You'll need it to cover as much ground as you can during your short time in Madrid.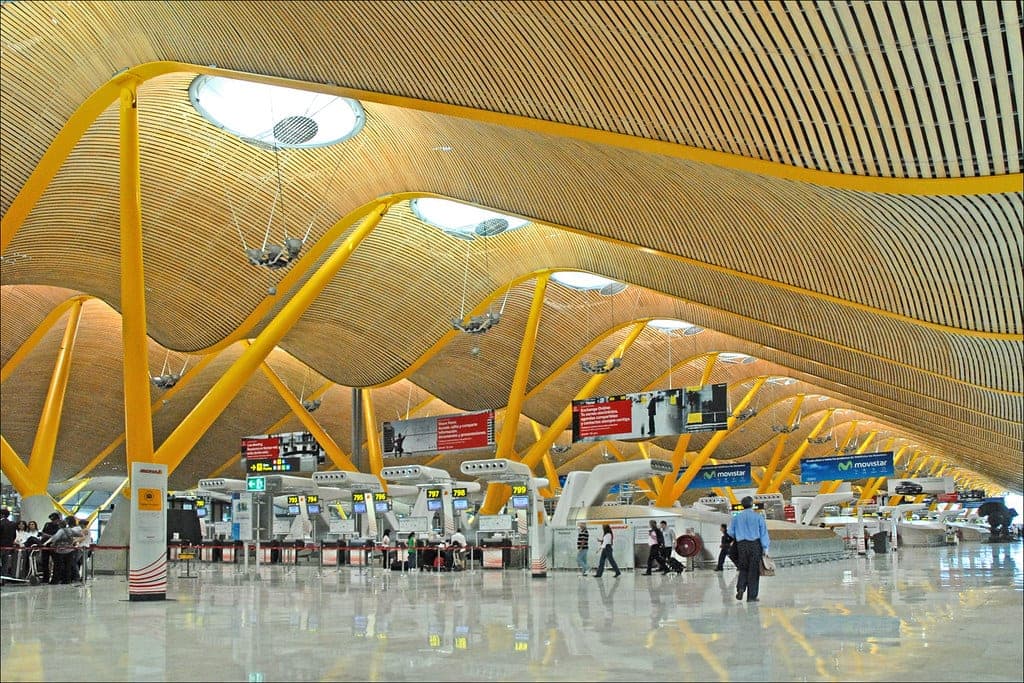 Make your way to the airport metro station after landing and buy a Madrid Multi-Pass with 10 journeys for 12.20 euro – under $14. You'll also need to tack on an "airport supplement," at 3 euro each (about $3.40). And you can share these multi-use cards with your companion, so no need to buy several cards – just grab however many airport supplements you need.
Hop on the subway and you'll find you can get almost anywhere in the center of the city with just one stop. Plus you'll have plenty of trips left on your metro pass to spend the rest of your time skipping across the city.
Otherwise, check out smartphone apps like Uber or Cabify to get into Madrid. They'll charge you less than the 30 euro flat fee that cabs charge to get from the airport into town, and your ride to the city center should take just 20 minutes or so, depending on where you're going.
Mercados, Mercados, Mercados
You're in Spain's capital city. You want to eat. And the broad array of markets – mercados – are where you want to go.
For starters, there's the ever-popular Mercado de San Miguel. And while it's a tourist favorite, it's popular for a reason. San Miguel's glass-and-iron design is beautiful inside and out.
After being closed throughout much of the pandemic, Mercado de San Miguel recently reopened. But be warned: It gets crowded. Head for San Miguel earlier in the day to beat the worst of the crowds.

Better yet, the vendors inside are slinging everything from fresh fish to empanadas, cheese and olives, crispy croquettes, and delicious vermut cocktails. Oh, and plenty of jamón, of course.

But there's so much more to Madrid's market scene than San Miguel. Head for Mercado Antón Martin or Mercado de San Fernando for a closer look at daily life for the locals. Markets like these may lack the tourist polish of San Miguel, but they make up for it with the same great bites and bars with a fraction of the crowds – and lower prices.

If you want an upclass option, Platea Madrid fits the bill perfectly. Enter through the meat, cheese, and produce vendors from the avenue, and you'll find Platea is more upscale food hall than chaotic market. Not sold on how ritzy this place is just from its elegant decor? The different spots serving top-notch, gourmet tapas at Platea combine for a total of six Michelin stars.

And while there are plenty of other mercados throughout Madrid, you can't skip Mercado de San Ildefonso. It's trendy, bright, and buzzing food market – a perfect stop for dinner. Frequented by locals, it's got more than a dozen food stalls offering the best creations from Spain and across the world. Oh, and there's plenty of beer and as many pitchers of sangria as you can handle.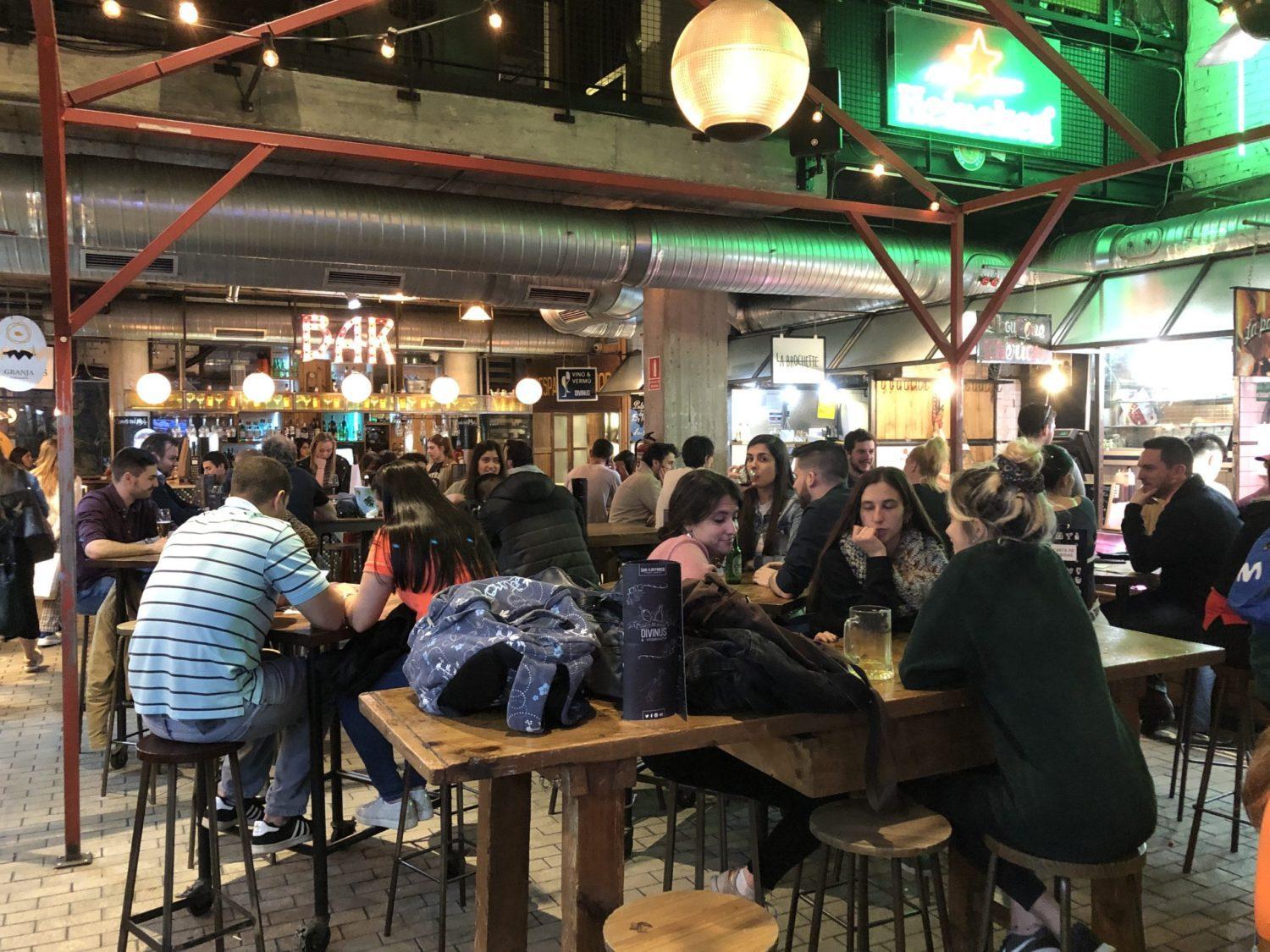 Eat Your Heart Out on Calle de la Cava Baja
You haven't had enough to eat yet. That's not a question, it's a statement of fact. You're in Madrid.
But Madrid is so large with tapas spots lining every street, how do you pick? In Madrid, there's perhaps no safer bet than heading straight for Calle de la Cava Baja, a curving street not far from the massive Plaza Mayor renowned for its restaurants and tapas.
Whether you slide into Txakolina for pintxos (the small snacks on a stick), grab tapas from Taberna Tempranillo, or slide into the cozy Taberna de la Concha for a glass of cava and another bite to eat, you cannot go wrong on Calle de la Cava Baja.

Looking for a nice dinner spot? Calle de la Cava Baja has you covered there, too: Just head to Taberna de Los Huevos de Lucio. This reader recommendation hit the spot. The octopus was some of the best I've ever had – and I've had a lot. And even something as simple as the pan con tomate (bread with tomato) stood out.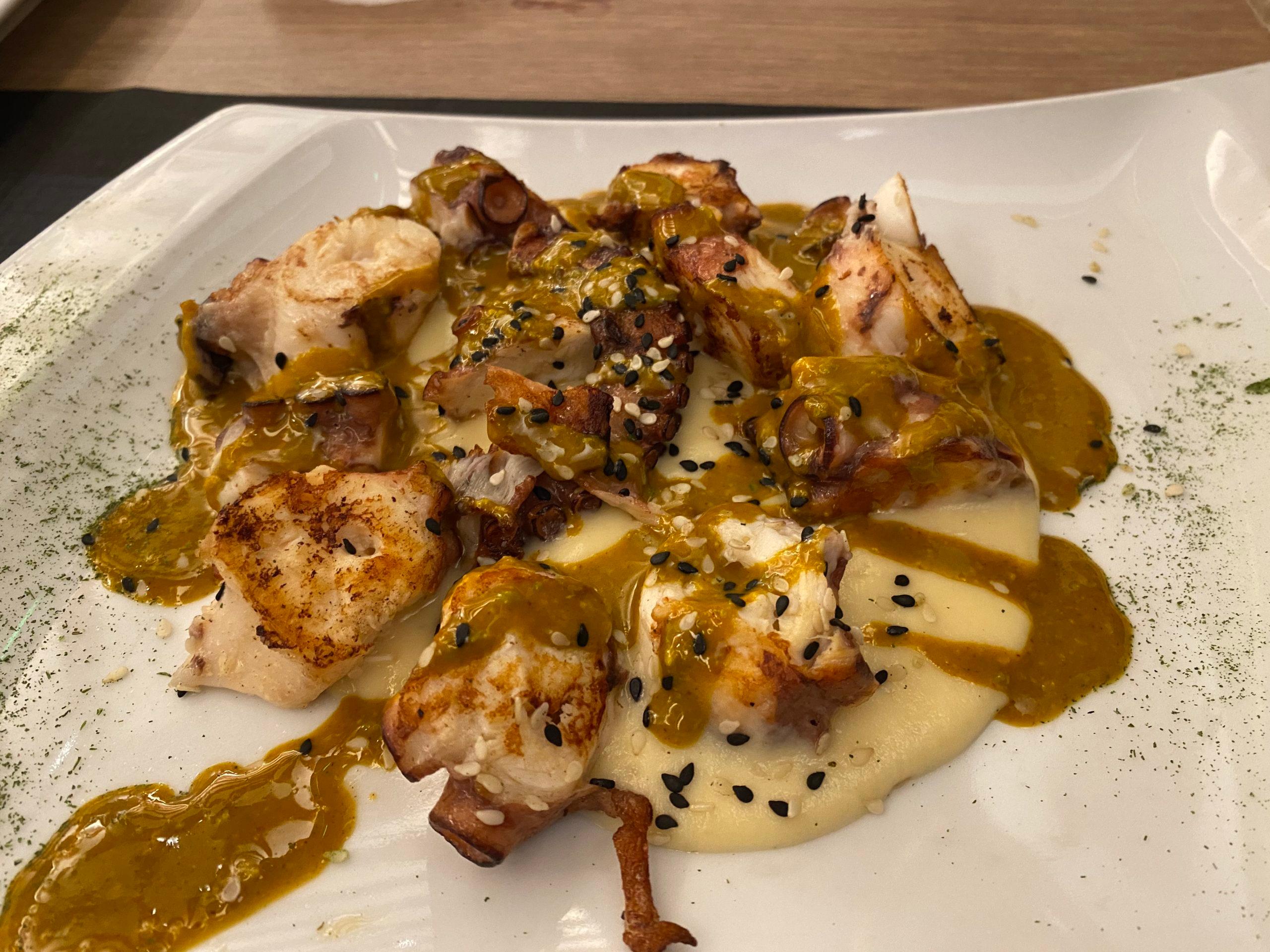 Head for Parque el Retiro
Madrid sees New York City's Central Park and does it one better.
Though roughly half the size of NYC's famous urban oasis, Madrid's Parque el Retiro is less an escape from the chaos than it is a celebration of Spanish life, nature, and architecture. It's a favorite among locals and tourists alike – a testament to a great park.

When the botanical gardens and the Rose Garden is in bloom, when the peacocks are strutting around … it's pure romance. There's a massive lake filled with paddling families, a walk full of statues and flowerbeds, and Palacio de Cristal – the Crystal Palace. Stop into any building, and you're likely to find art installations that tie the whole space together.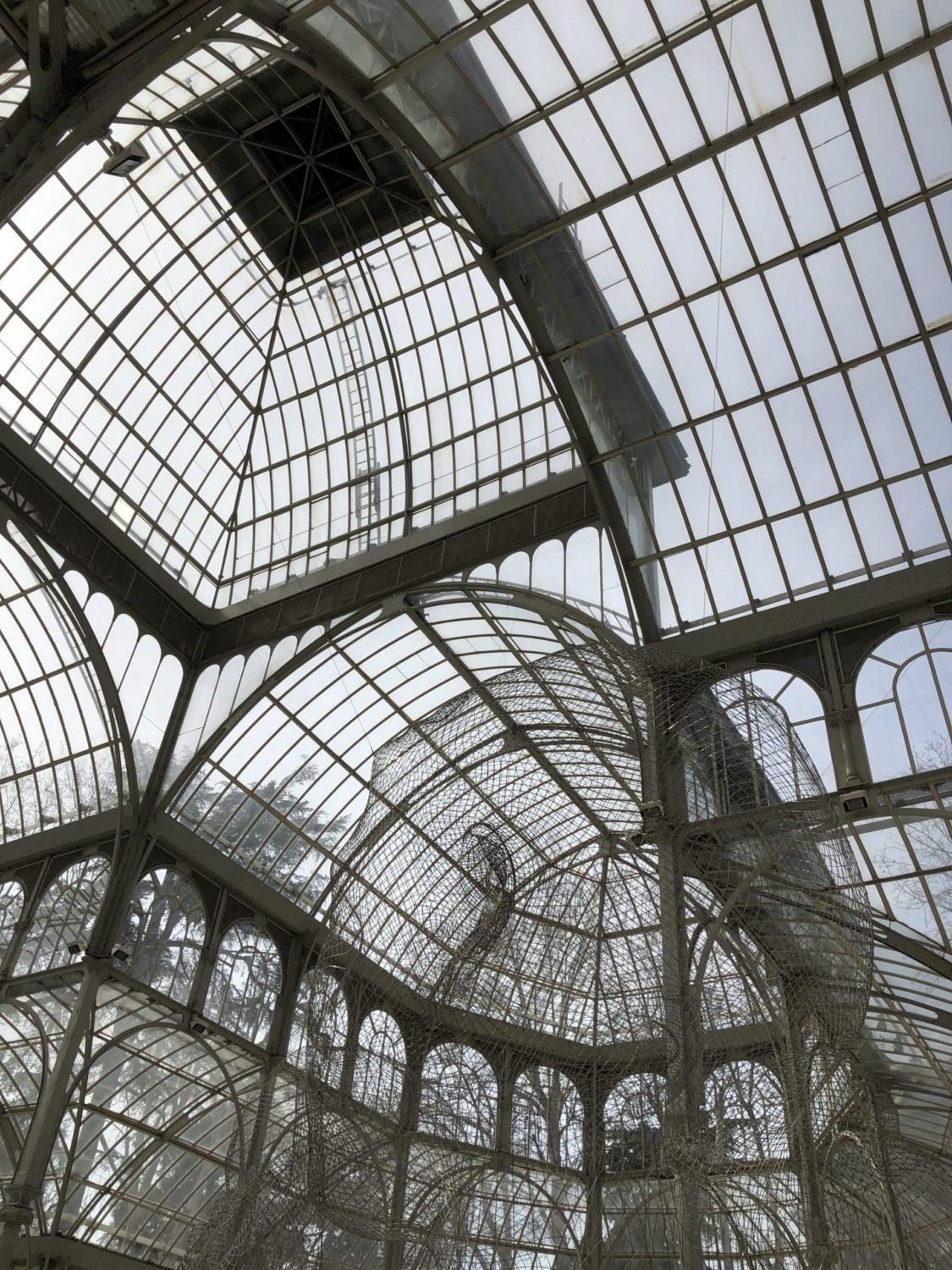 Killer Cocktails
We don't blame you for needing a nightcap (or two) after a long day exploring Madrid. And the city delivers with some top-notch bars.
Madrid is home to one of the world's highest-ranked bars, Salmon Guru. Founded and run by a world-famous coctelero Diego Cabrera, everything about this cocktail bar screams fun. Look at their menu and you'll find a collection of … well, calling them cocktails might be selling it short. If you want your drink smoked, accompanied by a flaming marshmallow, or served in a mug shaped like an ugly fish's head, this is your place.
I consider myself something of an Old Fashioned connoisseur. And yet Salmon Guru's spin on the Old Fashioned called Edad del Pavo was easily the best I've had. Plus, it was smoked right in front of me with a bundle of herbs under a glass bell.

Secret Spots
Can you keep a secret? How about two?
Once you're done with your cocktail at Salmon Guru, seek out Guru Lab. This hidden, speakeasy-style bar is an offshoot of the popular cocktail bar. They're cranking out amazing food in front of your eyes … but you won't find a cocktail menu here. Instead, tell the bartender what you like, and they'll whip up something special just for you.
Want to find it? Good luck. The place itself doesn't have an address. Instead, text Guru Lab via Whatsapp at +34 687 172994 and ask for directions – and the access code.
But perhaps my favorite stop in all of Madrid was an unassuming cafe with two names. By day, it's called Acid Bakehouse, with amazing coffee and some of the best pastries I've ever had. I still dream about this croissant.

But by night, it transforms into GOTA: Part wine bar, part restaurant, and 100% delicious. Just ring the doorbell outside the Acid Bakehouse shop and a waiter will come whisk you back into the quaint, charming space. Gota is pouring unique natural wines you won't find elsewhere – but still at those affordable Madrid prices.
But the food is just as noteworthy. The fried polenta was truly incredible – crispy, flavorful and light.

But the star of the show was the goat with herb salad – simple but delicious.

Hit the Museums
If you're looking for a culture fix, you're in luck: Madrid has some of the world's best museums.
And that starts at the Reina Sofia, home to perhaps the most famous piece of Spanish art: Pablo Picasso's Guernica. No matter how many times you've seen it online or in prints, nothing can prepare you for the enormity and emotion of the real thing on display at the Reina Sofia.

But there's plenty more at the Reina Sofia, from pieces from Salvador Dalí to sculptures, a beautiful and tranquil courtyard, and a constantly rotating.
Other worthwhile museums to head for in Madrid include the Museo Picasso, Museo de Arte Contemporáneo, and of course, the Museo del Prado.
Bottom Line
Madrid takes its time to dig its hooks into you.
It may not impress you at first. But spend your time exploring, winding your way through the maze of streets, and ducking into whatever shop or bar catches your eye, and you will come to love Madrid.