There's no place in the world like Meteora in Greece.
Just four hours northwest of Athens, Meteora is a feat of both architecture and nature. Surreal rock formations reach to the sky from the lush green land, topped precariously by monasteries as old as the 14th century.
You need to get here. Here's why.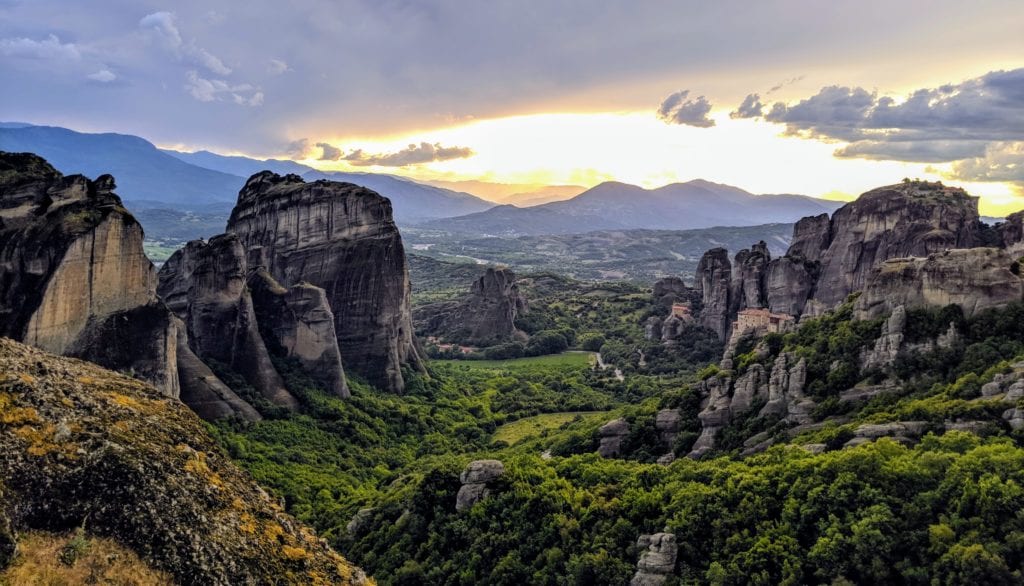 The Rocks of Meteora
A complex combination of geological events and natural forces combined to create these unusual formations. About 60 million years ago, this area of central Greece was a lake. But as the earth moved to raise the seabed, it created multiple fissures. Water, wind, and extreme temperatures eventually carved out these picturesque rock formations.
Stop by the geological museum in the nearby town of Kastraki at the base of the rocks. It's free and fully explains the formation of these strange and giant rounded rocks. It also explains the creation of the hundreds of caves you can see in the rocks. The caves were inhabited as far back as the 9th century A.D. by hermit monks.
Thrifty Tip: Drive up the hill at sunset and park in one of the "panoramic view" spots to get some photos like some of these.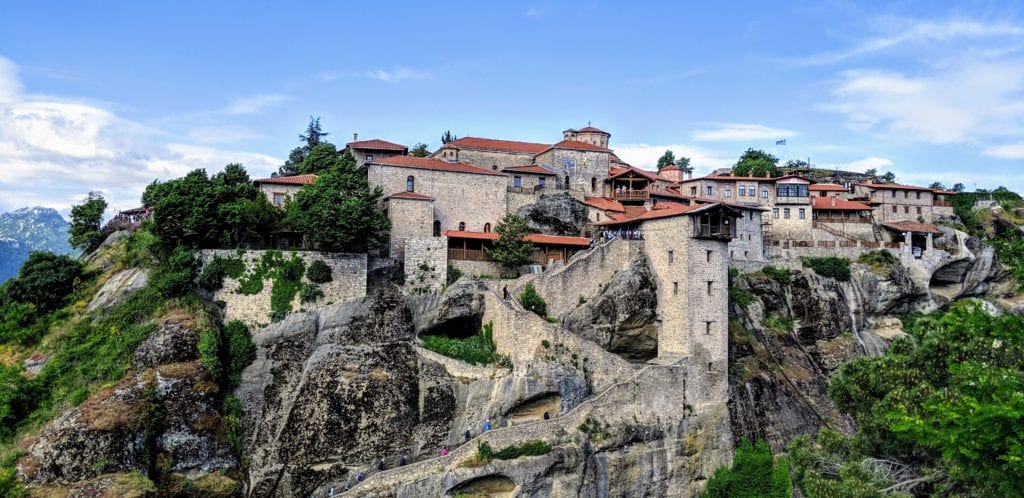 The Monasteries of Meteora
The first monastery, the Great Meteoron, was built in the 14th century by monks fleeing political and religious persecution. By building the monastery atop the rocks, they could keep out unwanted visitors with long-reaching ladders. Later, the monks devised a pulley system with a rope basket to raise supplies and people – terrifying!
At its peak in the 16th century, Meteora was home to 24 monasteries atop the rocks. Today, it's a UNESCO World Heritage site, with six fully functioning monasteries and nunneries that you can visit.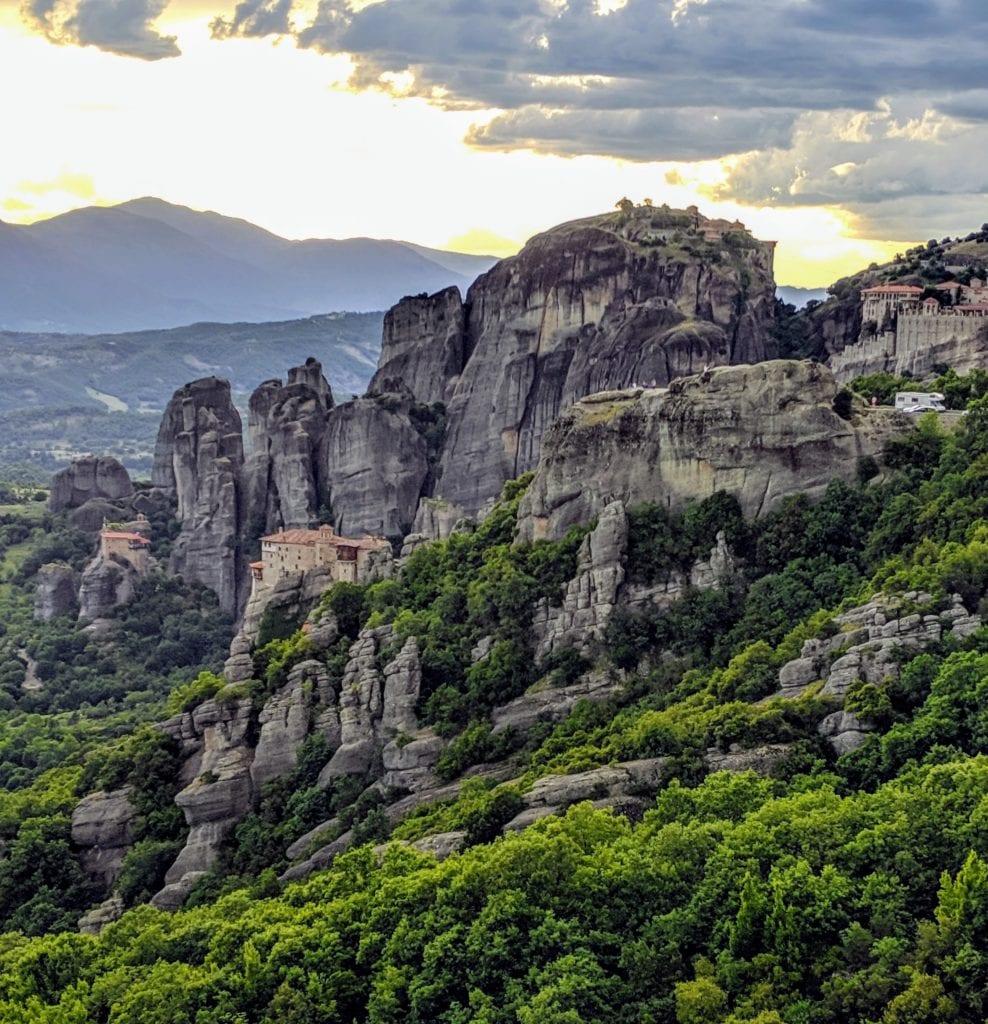 Each monastery closes one day a week so on any given day, only four are open. Plan accordingly if you would like to visit all of them. It cost 3 euros to get in and you need to be dressed modestly: Men should wear pants, and women should be sure to wear long sleeves. Women are also required to wear long skirts but this is loosely enforced. Wear long pants grab a tie-on skirt from the entrance of each monastery.
Thrifty Tip: All of these photos were taken with a Google Pixel 3 phone. Not only does it take amazing photos, but it is also our favorite way to stay connected everywhere in the world.
Bottom Line
Add at least two days to your Greece itinerary to drive here from Athens. Meteora is a truly unique place and well worth the effort.