Whether you're leaving for a weekend or a month, packing can be a nightmare for many travelers. From the clothes on your back to the bag that you stuff them in, it can be difficult to know where to begin.
So all of us here on the Thrifty Traveler team listed out five of the best travel gear and accessories that we always take with us, no matter where we're heading.
One important note: We'll do our best to keep this page updated, but prices may change after publication. 
Jared aka Mr. TT, Founder and CEO 
Away Carry-On Luggage
It's quality, chic, and spacious luggage. And for how durable and nice Away luggage is, these trendy bags are a fraction of the cost of big brand-name luggage.
Buy it from Away starting at $225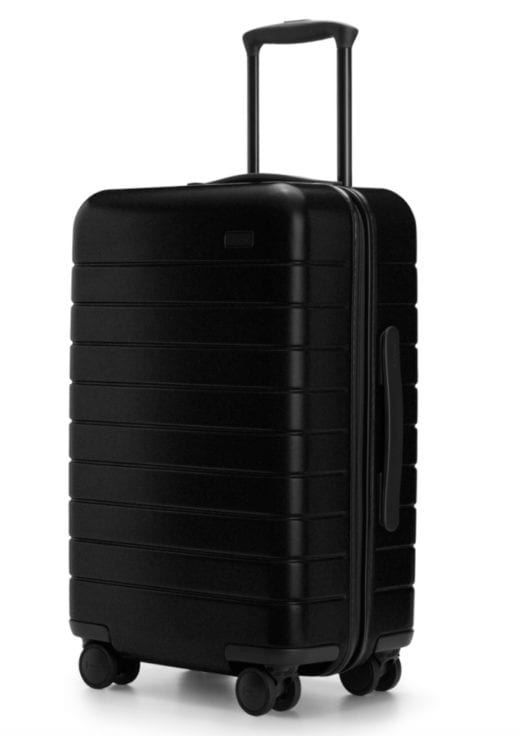 eBags Professional Slim Laptop Backpack
These backpacks are the perfect personal item for any traveler that needs to work on the go. There's a perfect slot for a laptop, spots for headphones, a passport, and all the goodies you need – all in a convenient, durable package that will slide right under the seat in front of you.
Buy it from eBags for just $90.99
Apple MacBook Pro
When you're running a business, you need to stay connected all the time. Lightweight and powerful, Macbooks have been a mainstay in my bag since 2005.
Buy it from Amazon starting at $1,199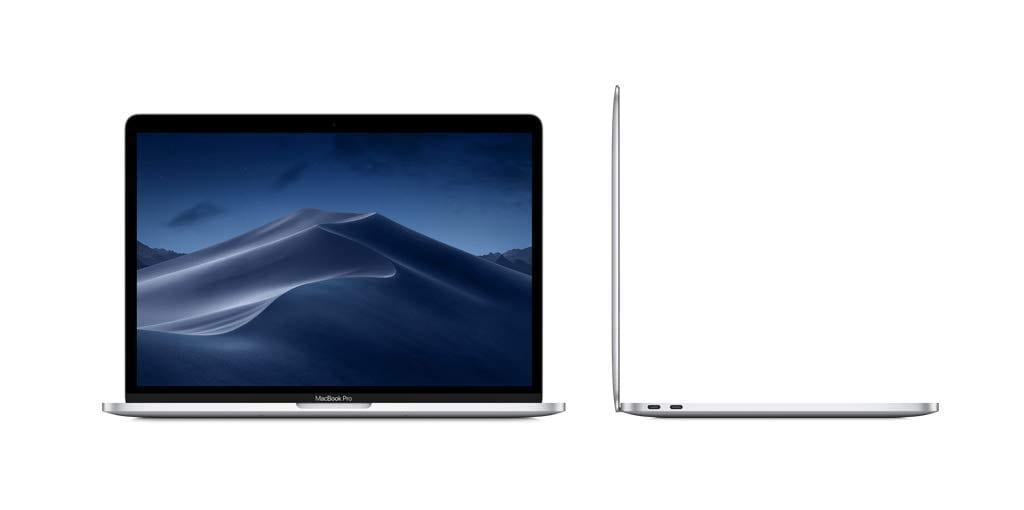 Apple Airpods
They're lightweight and easy to use, making them the perfect solution to make calls on the go.
Buy them on Amazon for $159.00
TaoTronics Bluetooth 5.0 Transmitter and Receiver
If you want to use these wireless headphones on the plane, here's the solution.
The TaoTronics Bluetooth 5.0 Transmitter and Receiver will allow you to seamlessly connect wireless headphones to the seatback entertainment. I use it on every flight.
Buy it on Amazon for $27.19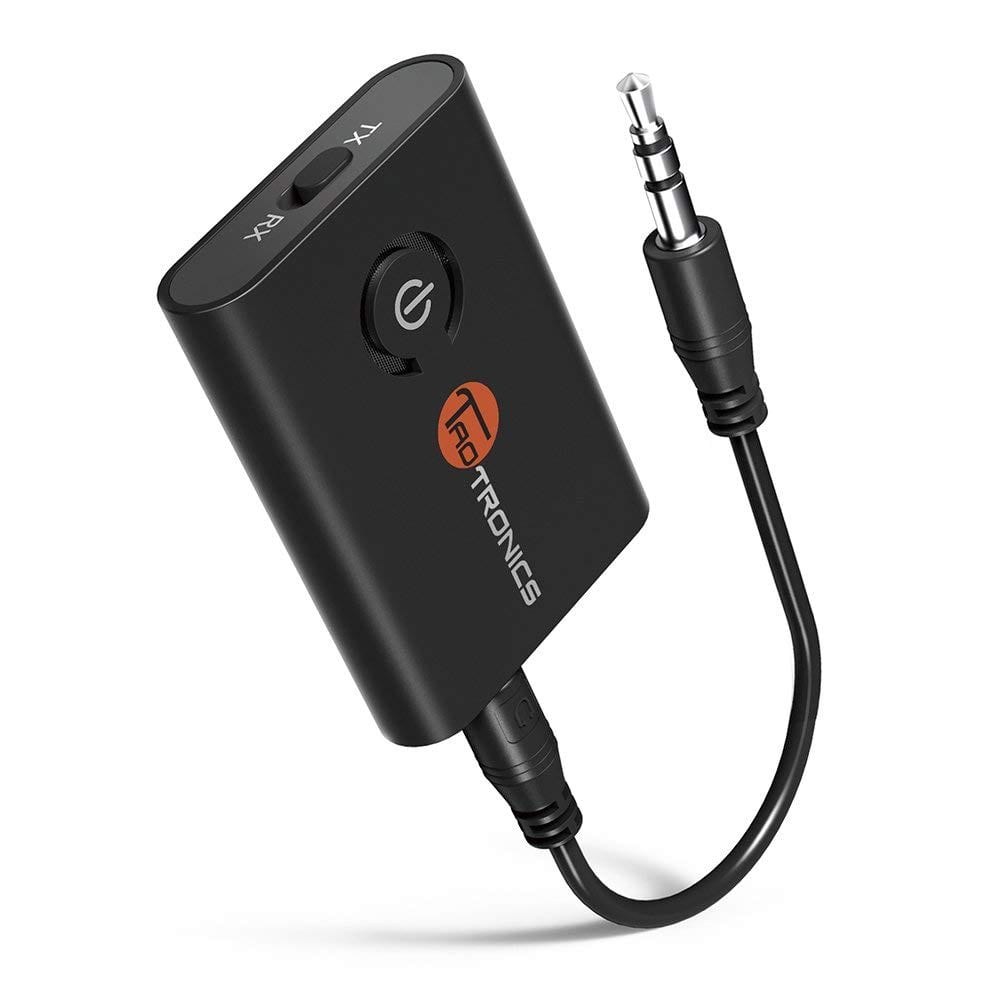 Bonus: Erica aka Mrs. TT's Kindle Paperwhite
I'm a pretty easy-going traveler but I always put my Kindle Paperwhite in my bag. While I love reading paper books at home, I try to pack as light as possible and the Kindle gives me access to dozens of books without taking up space. It also comes in handy when flights get delayed or the seat back entertainment doesn't work.
Buy it on Amazon for $89.99
Nick, Co-Founder
Bose QuietComfort 35 Wireless Noise-Canceling Headphones
These headphones are definitely not cheap, but I can't think of an item in my travel backpack that I use more often. Bose QuietComfort wireless headphones are perfect for travelers, helping drown out the engine noise and chatty passengers with some of the best noise-canceling technology you'll find.
Buy it on Amazon for $349.00
Belkin SurgePlus Surge Protector Power Strip
I can't count the number of hotels I have stayed in that don't have ample plugin space for my devices. The Belkin SurgePlus Surge Protector solves this problem, giving you three power ports and two additional USB ports. The wall plug itself is on a swivel, ensuring you'll be able to plug it in no matter how wonky the wall outlet is. I never travel without this thing.
Buy it on Amazon for $17.99
Anker PowerLine+ Charging Cable (6ft)
Anybody who owns an iPhone or any Apple device is powered with a lightning cable knows the struggle. The standard cable that comes in the box is too short, and they only last a few months.
I bought this charging cable after leaving my old one in a hotel room, and these are the real deal.  The jacketing is a double braided nylon material which seems extremely durable. It's also 6 feet long (twice the length of the standard cord from Apple) and comes with a great travel case making it very easy to store in your carry on.
Buy it on Amazon for $17.99
The Sidewinder Macbook Charger
Gone are the days of a tangled mess in my carry-on bag from my laptop charger. The Sidewinder Macbook charger provides an organized way to store your laptop charger efficiently. I was skeptical of this when I first bought it, but I fell in love with it fast. I have received numerous questions and compliments on it as well.
Buy it on Amazon for $28.99
Anker PowerCore 20100 – Ultra High Capacity Power Bank
Every traveler needs a power bank to stay charged. This thing will charge my iPhone X six or seven times before I need to recharge its battery. It has 2 USB charging ports which allows you to charge multiple devices at once. This is a lifesaver and another item I never travel without.
Buy it on Amazon for $49.99
Mikhala, Senior Editor
Huzi Infinity Pillow
Forget that Trtl travel pillow everyone seems to love, this pillow is the best in the game! I love how it can be worn several different ways, and has a cooling bamboo material. I never travel without it – saves me on flights and lodging with bad pillows!
Buy it on Amazon for $39.99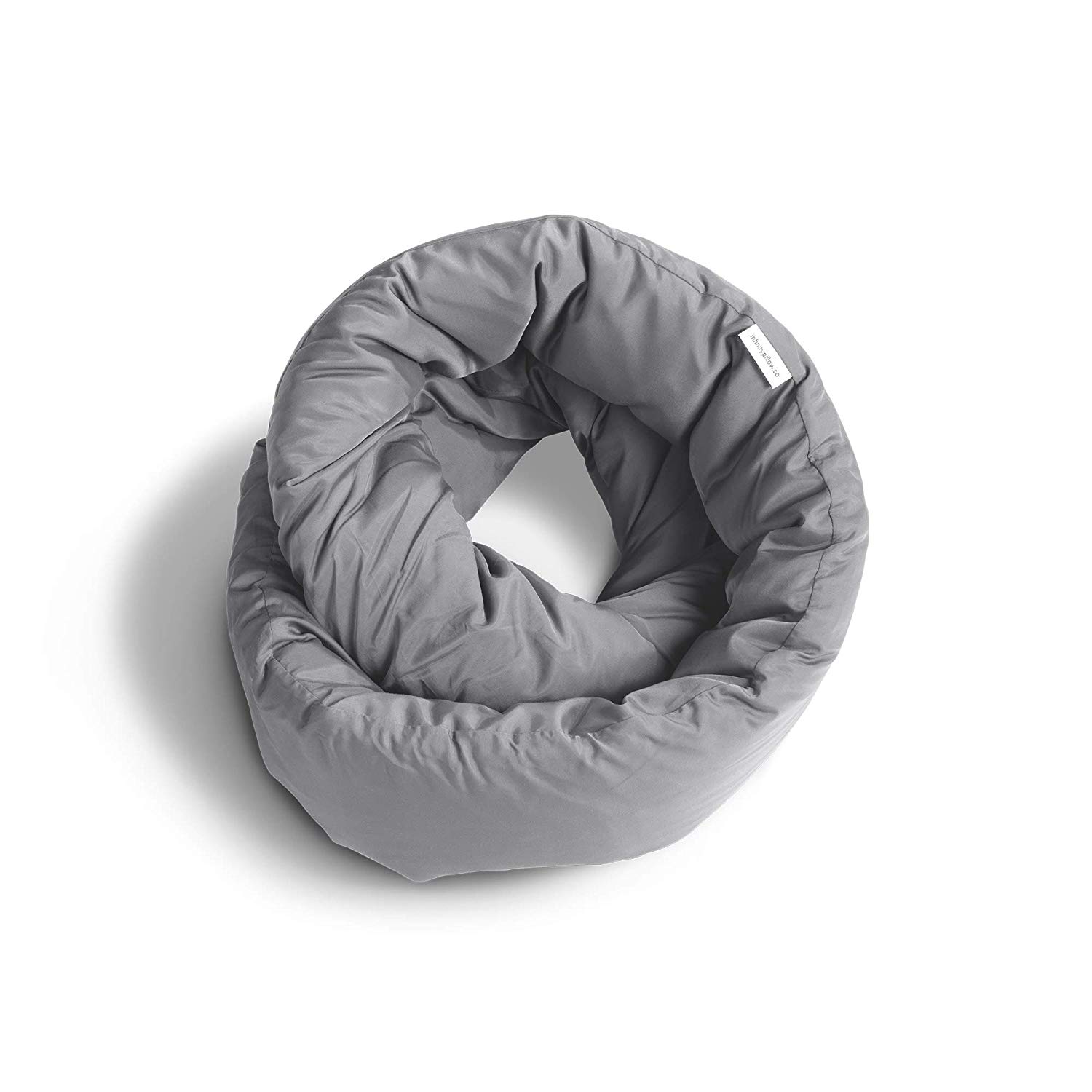 eBags TLS Mother Lode Weekender Bag
Anyone who knows me knows I never travel in anything other than this backpack. I'm the self-proclaimed queen of packing light (and sometimes flying budget with only a personal item…) and this awesome backpack does it all. I can somehow fit over a week's worth of clothes in here. Seriously, this thing is like Mary Poppin's travel backpack.
Buy it on eBags for $104.99
eBags Packing Cubes
I used to be a packing cubes hater, but I've recently come to the dark side and am never going back. I love having all my clothes neatly organized and easy to grab. I highly recommend spending a little extra for nice, light and breathable packing cubes. It's worth the price!
Buy them on eBags for $34.99
Mack's Ultra Soft Foam Earplugs
Oft overlooked but sorely needed, earplugs are a must if you're traveling. Noisy hostel roommates? Paper thin hotel room walls? Airbnb closer to the city traffic than you expected? That's where these little guys come in handy. I keep them in my travel bag so I have them when I need them. And these soft earplugs from Mack's are the best I've found.
Buy them on Amazon for $8.49
Collapsible Water Bottle
I HATE overpaying for water bottles, so I always pack my own. I fill up at every chance I get to stay hydrated on walking tours and day trips. I always use a water bottle that has a carabiner or clip so I can attach to my bag or purse and not carry it around. Extra points if it's collapsible!
Buy it on Amazon for $13.99
Jon, Flight Deal Analyst
Granola Bars
I'm always hungry on flights. Sometimes, even hangry. So I always throw a few granola bars in my bag to help take the edge off.
Bose QuietComfort 35 Wireless Noise-Canceling Headphones
Just like Nick, these headphones are a mainstay in my bag. They're comfortable, sound great, and the noise-canceling feature makes any flight much more relaxing.
Buy it on Amazon for $349.00
PaiTree Sleep Mask
I cannot sleep a wink on flights without a sleeping mask, and this PaiTree mask does the trick perfectly. It's much more effective than the flimsy cloth masks that airlines often hand out. And it's cheap!
Buy it on Amazon for $6.99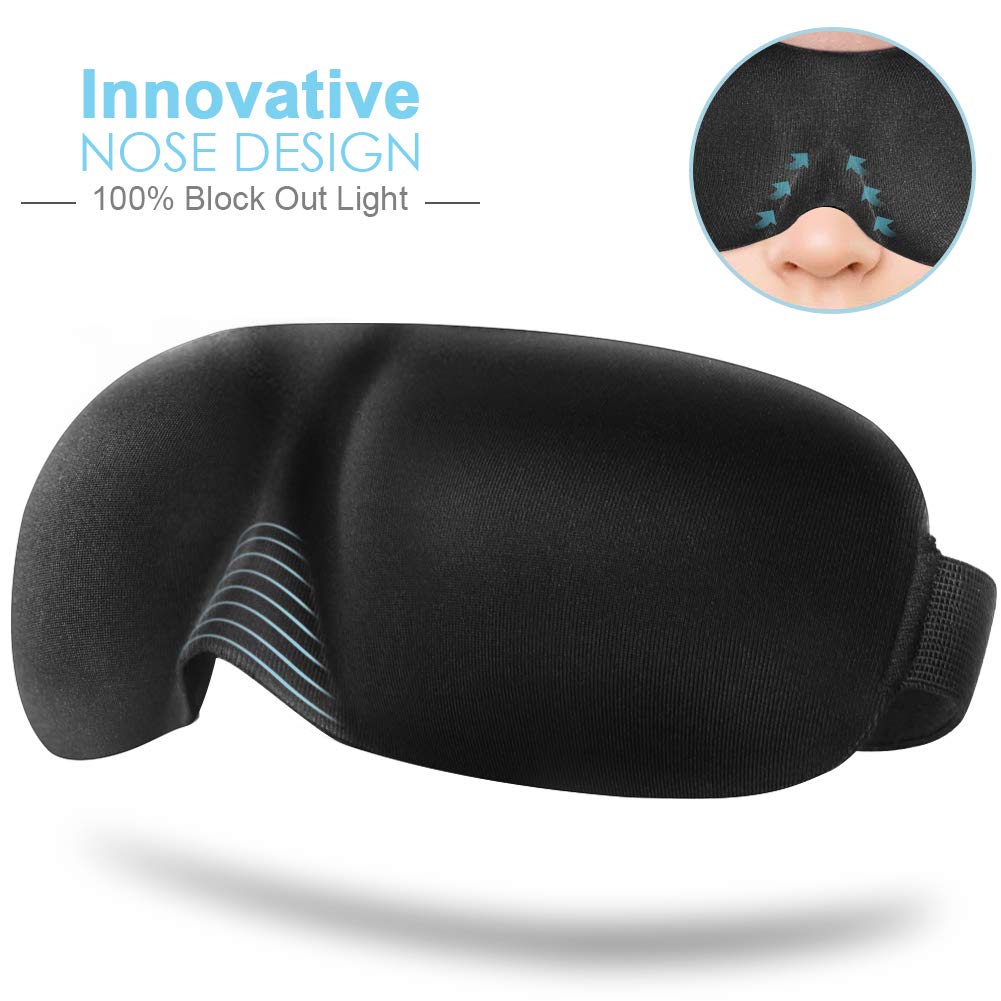 Emergen-C
Flying is great, but it's hard on your body. I keep a stash of Emergen-C in my bag at all times for whenever I'm feeling a tad dehydrated or my immune system needs a boost.
Buy it on Amazon for $16.97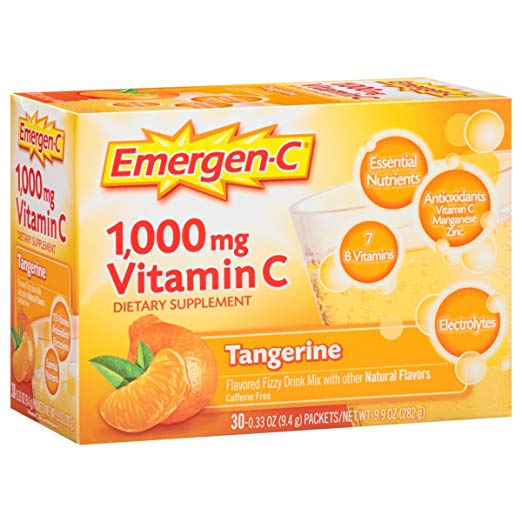 Neck Pillow
There's nothing worse than trying to find a comfy spot to sleep on the plane with the tiny pillows from the airline – or worse, no pillow at all. Any cheap neck pillow will do the job for me, but the rest of the Thrifty Traveler team is partial to the TRTL pillow (ahem, Mikhala).
Buy it on Amazon for $29.99
Kyle, Editor-in-Chief
Bose QuietComfort 25 Noise-Canceling Headphones
Unlike my coworkers, I went for the cheaper, wired version of these top-of-the-line, noise-canceling headphones. And I can't believe I ever traveled without them. They rarely leave my backpack so that I'm always ready to slip them on after boarding a flight.
Buy them on Amazon starting at $179.00
Away Carry-On Luggage
Like Jared, I'm totally sold on these bags. At $225, they're not exactly cheap. But when it comes to high-end luggage, that's very reasonable. And if you're traveling a lot, a good piece of luggage is a smart investment. This bag has taken a beating in my last two years of traveling, but it looks nearly good as new.
Buy it from Away starting at $225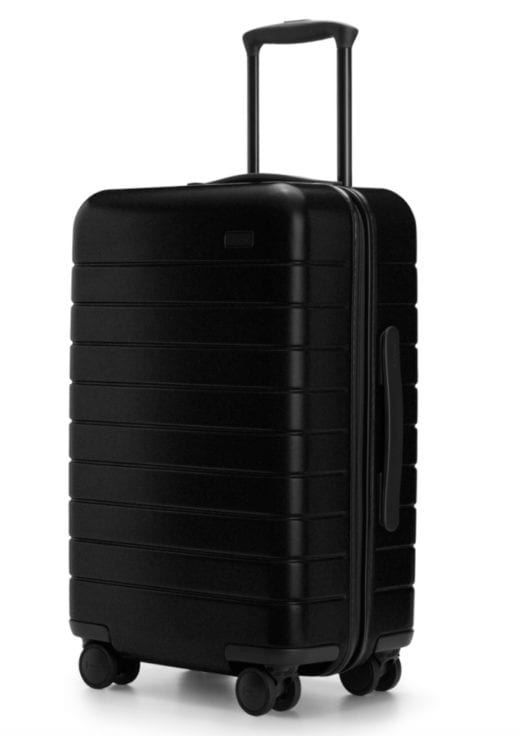 Humangear GoToob Travel Set
Sometimes, it's the little things that can really make or break your trip. Among them: "Oh no, did my body wash and shampoo just leak everywhere in my bag?" That won't happen with these GoToobs, a staple in my bag since the day I bought them. They're made of soft silicone that doesn't crack as some other travel-size bottles will.
Buy them on Amazon for $19.70
Melatonin
My secret weapon in defeating jet lag, there's always melatonin in my bag. Melatonin is a naturally occurring substance that helps reset your all-important circadian rhythms and lull you to sleep. Take it when you're ready for bed on the plane and when it's bedtime in a new timezone, and you'll be adjusting your internal clock in no time.
Buy it on Amazon for $6.35
Apple iPad
You can only fly for so many hours before you run out of movies and shows to watch onboard. With books on the Kindle app and movies saved on Netflix, my iPad is my savior. I've lost of how many times I've pulled it out of my bag after discovering the airline's entertainment options fell short.
Buy it on Amazon starting at $249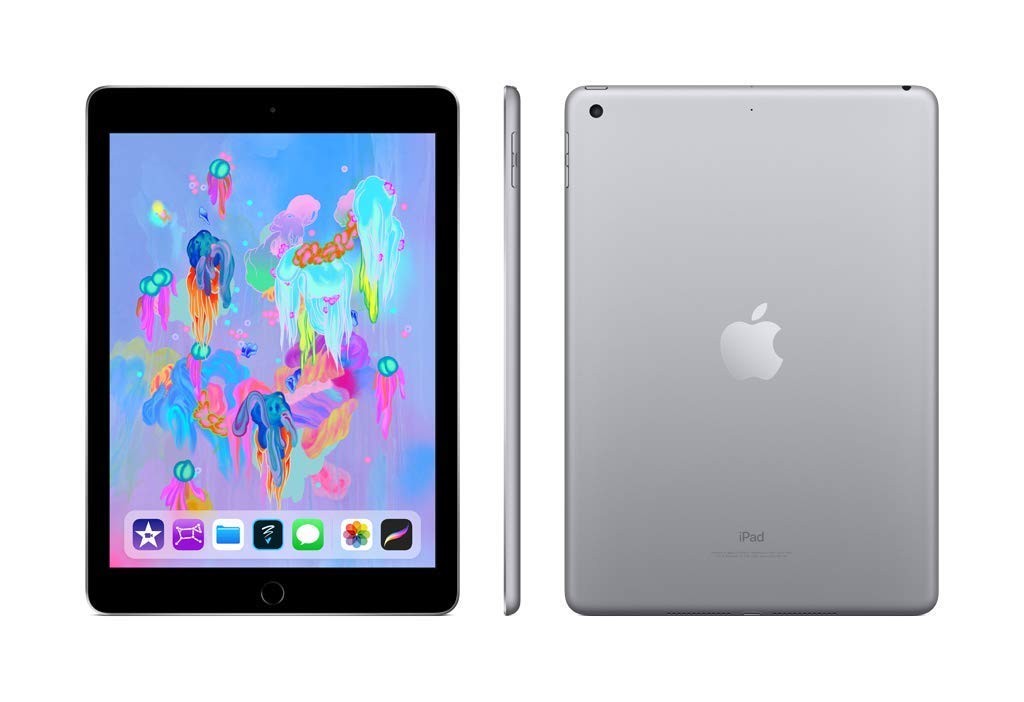 Subscribe to our Newsletter, like us on Facebook, and follow us on Twitter & Instagram

Editorial Note: Any opinions, analyses, reviews, or recommendations expressed in this article are those of the author's alone, and have not been reviewed, approved, or otherwise endorsed by any card issuer.