Kauai is perhaps best-known as "the Garden Isle", thanks to its lush green landscape that stands out among the Hawaiian islands. But "the Laid-Back Isle" is a fitting name, too.
With less than 75,000 residents scattered along the coasts of its 562 square miles, it's the smallest of the four major Hawaiian islands. You can cover much of the island in a car in just a few hours. And from Princeville and Hanalei in the north to Poipu and Koloa in the south, you can enjoy a slower, relaxed vibe that you won't find in the far more developed islands of Oahu, Maui, or even the Big Island.
Yet for such a small, sleepy island, Kauai packs a huge punch. There's no shortage of the prime beaches that Hawaii is best known for, sure. But there's also unbeatable hiking, stunning views, and plenty to see, eat, and drink.
Hawaii is preparing to restart tourism next month. While it may not make sense to visit right away as the country continues battling coronavirus, it's never too early to daydream and start planning.
Here's why Kauai should be at the top of your list among all Hawaiian islands for your next visit – whenever that is.
Getting to Kauai – And Getting Around
You've got some options to fly to Kauai.
You'll head for Lihue Airport (LIH) in Kauai, and there are a handful of direct flights from the mainland. Flights are cheapest from the West Coast, so it could be worth booking a positioning flight to California or Seattle (SEA) before hopping out to the island. Or head for Honolulu (HNL) instead – flights to Kauai are cheaper than ever now that Southwest Airlines has started inter-island service.
No matter where you live, you're in luck. While flights to Hawaii can easily cost $800 to $1,200 or more, we've seen flights to all four major Hawaiian islands occasionally drop below $300 round-trip through our Thrifty Traveler Premium service.
Got points and miles to spare? Check out our guide on the best ways to fly to Hawaii using points and miles!
Once you're there, you'll want to rent a car to get around. Whether you want to go hiking, a sunset cruise, or just criss-cross the island, having your own set of wheel is a must. Read our tips on how to score the cheapest rental car possible – and consider using Turo, which is huge and easy to use on Kauai.
Uber and Lyft are available on Kauai, but it's extremely limited.
Thrifty Tip: While there are resorts around Kauai, this island is perfect for Airbnb. Follow our guide to book the best Airbnb you can find.
Hike Your Heart Out
Hiking might be the perfect socially distanced activity. And Kauai has it in spades.
There are so many amazing hikes, canyons, and trails scattered across the island, yet one place stands out. They call it "The Grand Canyon of Hawaii." That's no lie. Waimea Canyon is nothing short of jaw-dropping.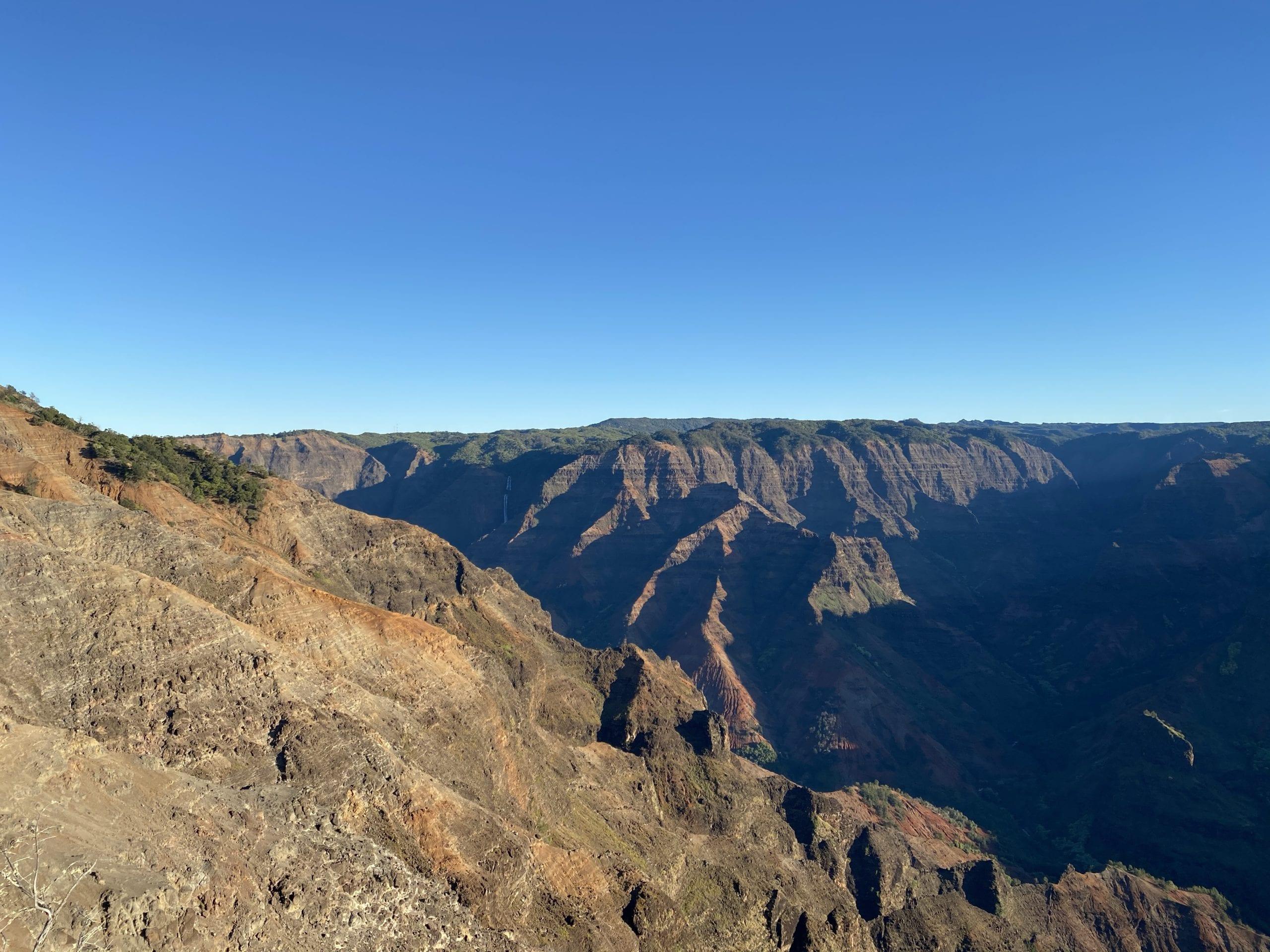 You can drive into Waimea Canyon from Kauai's western side, so making Poipu or Koloa in the south your home base for a few days is a good starting point. And whether you're an advanced hiker or content just driving from viewpoint to viewpoint, Waimea will reward you.
Set out on the Canyon Trail, a winding and fairly challenging three-mile hike that will bring you around the canyon walls before eventually spitting you out to an unbeatable vista. It's worth every mile for this 180-degree view.
Read our guide to some of the best hikes across all of Kauai!
Set Sail for the Na Pali Coast
If you've seen photos of Kauai, you've seen the Na Pali Coast.
These seaside cliffs on Kauai's northwestern shore are absolutely iconic. And while there are plenty of ways to see them from the land, there's nothing quite like seeing them from the water – or the sky.
So do yourself a favor and book a sunset cruise to the Na Pali Coast. There are plenty of cruise operators at similar price points, but Holo Holo Charters offers a great deal for Costco members. You can save 20% by buying Holo Holo Charters gift cards from Costco, then booking directly with the cruise company.
Just beware: Kauai's waters can be quite rough in the winter and spring months. If you can time your visit in the fall or summer, you've got the best chance of seeing the Na Pali in all of its glory.
Hit the Beach
You didn't think it was going to be all hiking on Kauai, did you?
When you need to relax in the sun, Kauai has you covered. There are plenty of beaches in both the north and south, but our favorite sandy spots were scattered around Poipu in the south.
Check out Shipwreck Beach in the morning, near the Grand Hyatt Kauai.

Or keep walking up to Maha'ulepu Beach, perched on cliffs above the water with plenty of sandy spots to relax and read. Just keep your eyes peeled: This is also a great place for whale watching off the coast!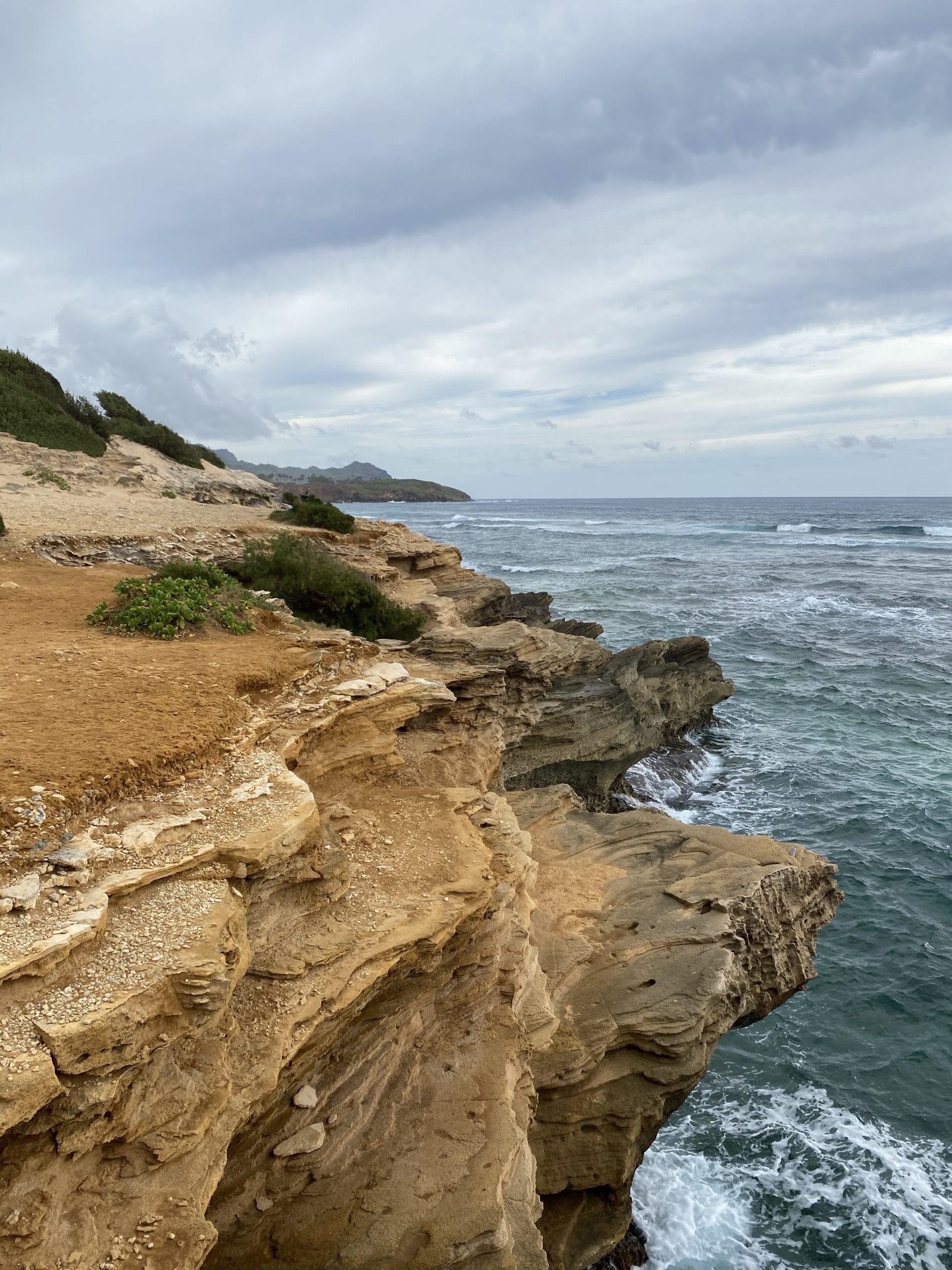 If you're not afraid of some more crowds, Poipu Beach is the hotspot for sunbathing – both people and monk seals, who love to swim up to shore and park it for a few hours in the sun. But head further up the western coast for hidden gems like Baby Beach and Pakala Beach. 
Get Your Shave Ice On
If you're in Hawaii, you're eating shave ice.
This classic Hawaiian dessert is available all across the island. But that doesn't mean they're all created equally. For the best on the island, head for Fresh Shave, a mustache-themed food truck outside the unbelievably adorable Warehouse 3540 market in tiny Kalaheo town. Their hand-cranked dessert is more snow than ice, topped with delicious and fresh flavors like the "The Chevron" – coconut and lime ice topped with chia seed cream.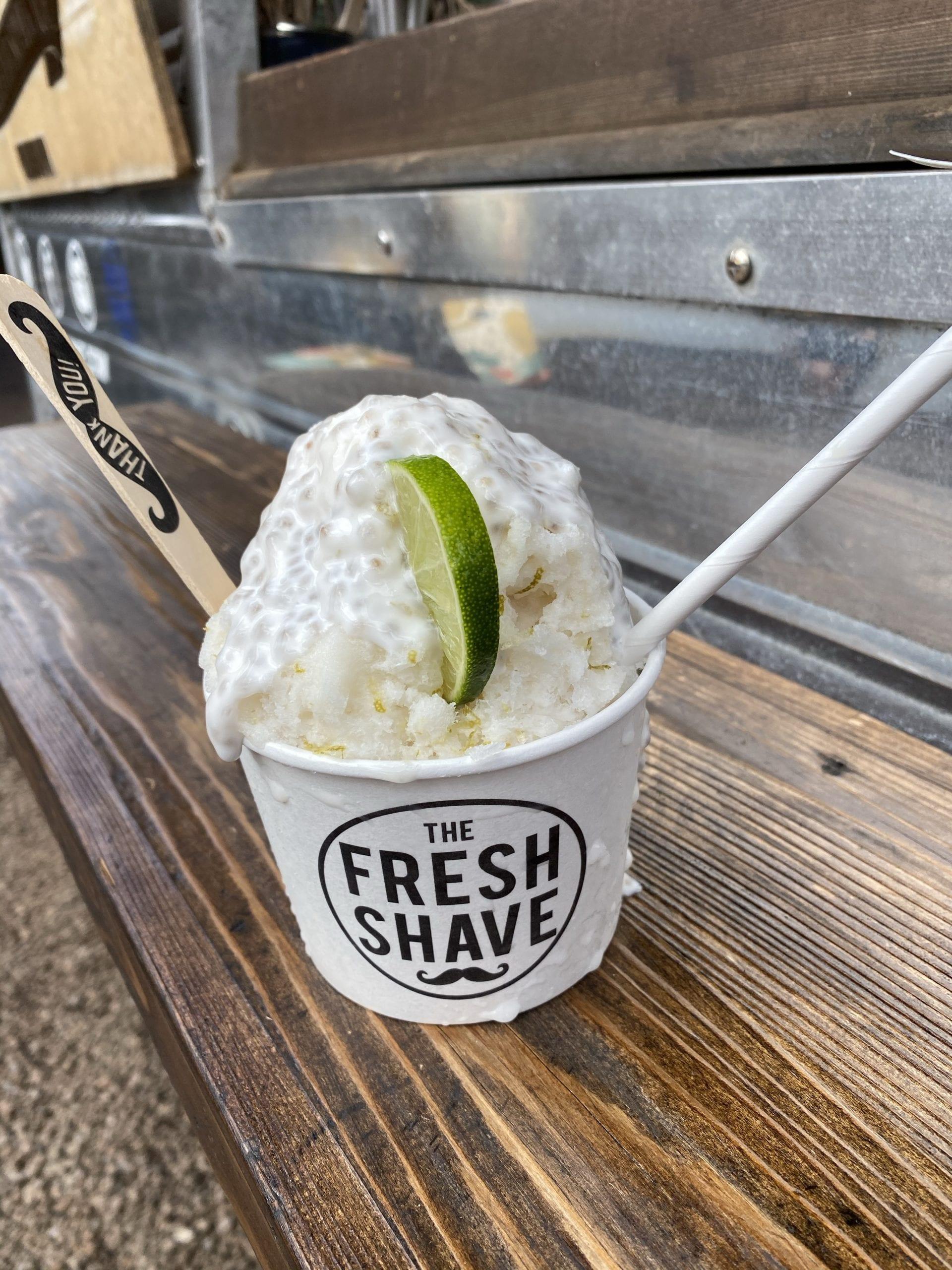 Jo Jo's Shave Ice in Waimea town is a close second, thanks to the delicious scoops of Macadamia nut ice cream waiting for you at the bottom.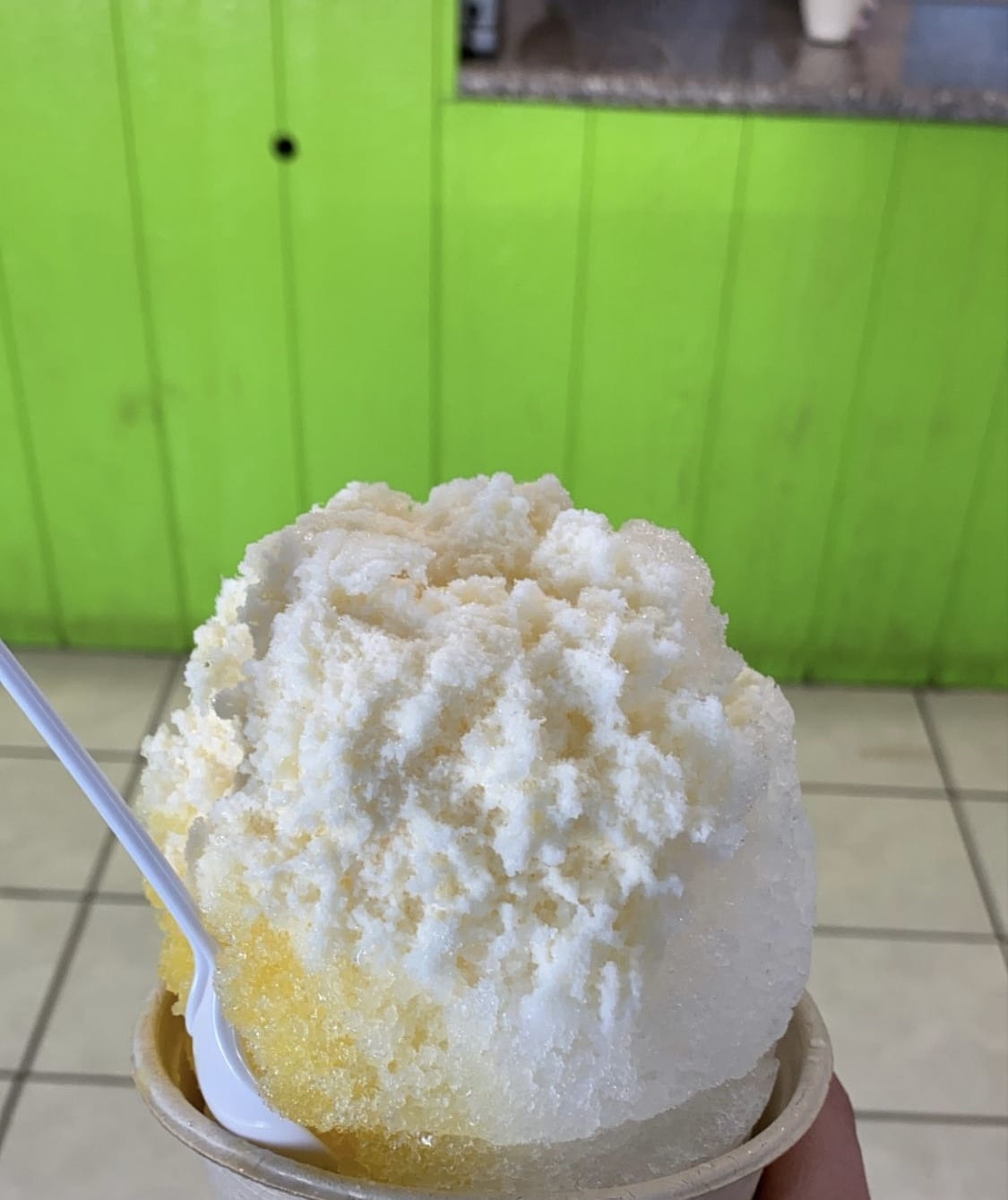 Poke All Day
You can't fill up on shave ice alone (trust me, I tried). And even if you can, save room for the amazing poke bowls across the island.
A seemingly endless supply of fresh fish is waiting for you everywhere in Kauai, putting any poke bowl you've had at home to shame. Koloa Fish Market is a great starting point, with a build-your-own-bowl choice of different tuna preparations and toppings.
But you'll want to head back to 3540 Warehouse for the best poke we found on the island from Kauai Poke Co. The Plantation Bowl, with fresh-made fried onions, tobiko, seaweed salad and tasty kabayaki sauce, was nothing short of life-changing.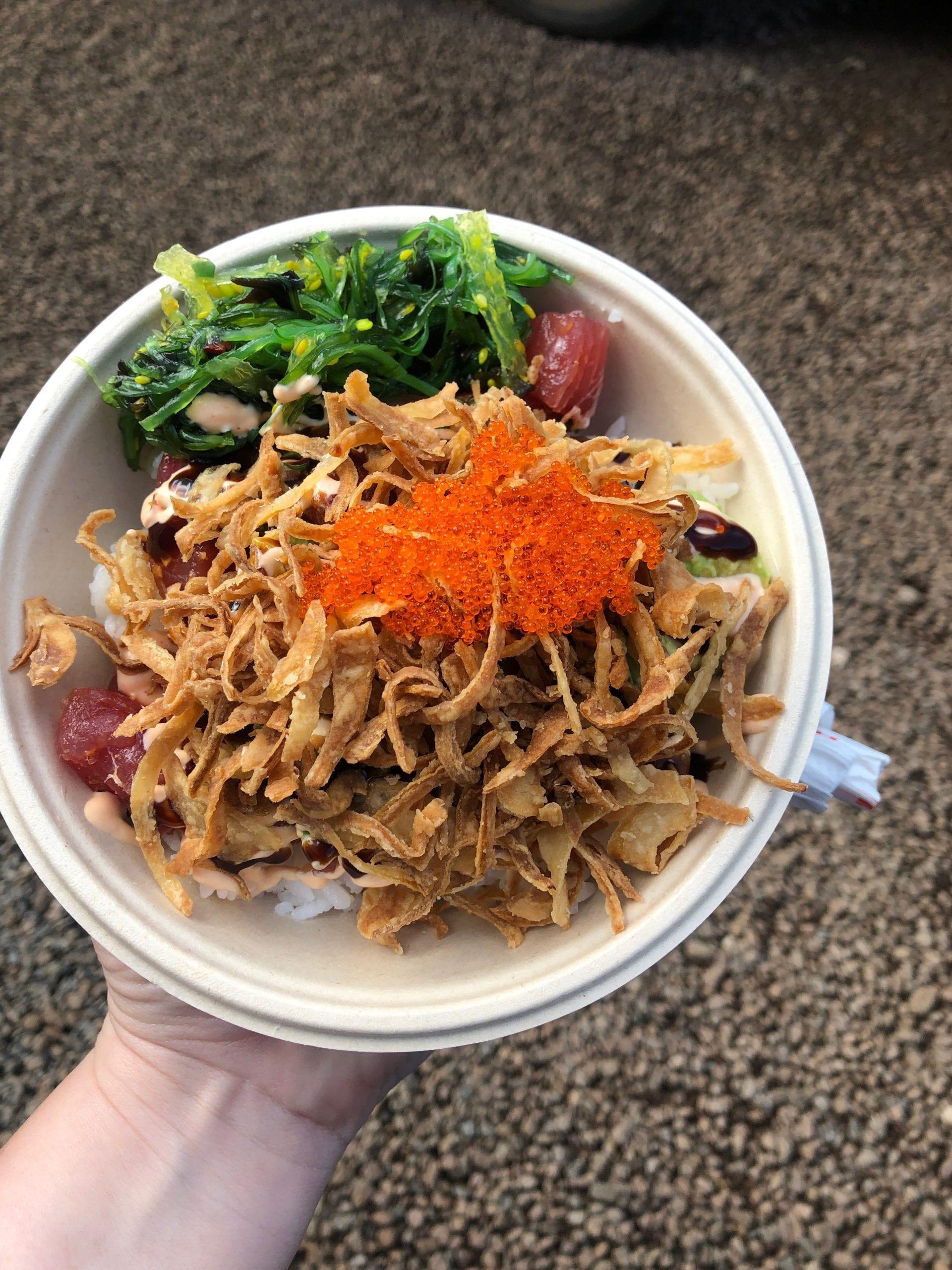 Had your fill of fish? Make way to Da Crack, a tiny, hole-in-the-wall stand near Koloa with a big reputation for Mexican food: made-to-order tacos, burritos, bowls, and more.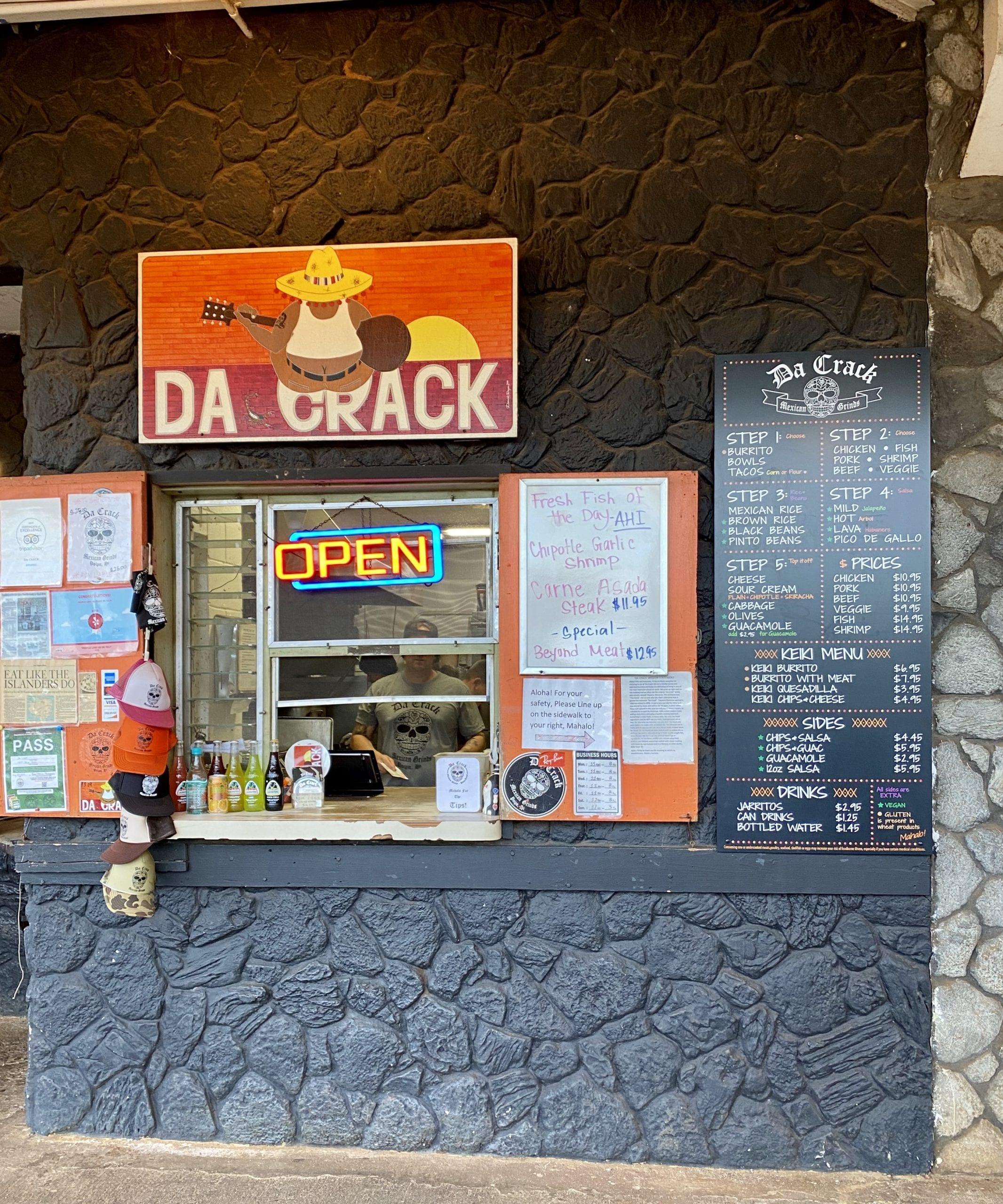 And you can't leave Kauai without trying Puka Dog, where they make Hawaiian-style hot dogs dressed up with a fruit relish and spicy garlic-and-lemon sauce – all stuffed into a pillowy (yet somehow still slightly crispy) sweet Hawaiian bun.
Time for a Coffee Fix
Need to fight off the food coma? You're in luck.
The Kauai Coffee Plantation is a must-visit. You can simply walk in free to sample everything Hawaii's most famous coffee manufacturer is roasting before taking a free walking tour on your own. Time your visit right, and you can even hop on a free guided walking tour to learn all about how Kauai Coffee is grown, harvested, and roasted.
These 30-minute tours take place daily at 10 a.m., 12 p.m., 2 p.m., and 4 p.m. If you want to go full coffee snob, Kauai Coffee also offers more in-depth tours for a free – just be sure to book them online in advance.
If you don't need a tour but just a pick-me-up, Little Fish Coffee in Poipu is worth a stop. It's also a worthy breakfast stop, with delicious bagel breakfast sandwiches and acai bowls. Just prepare to fight off some roosters for your food.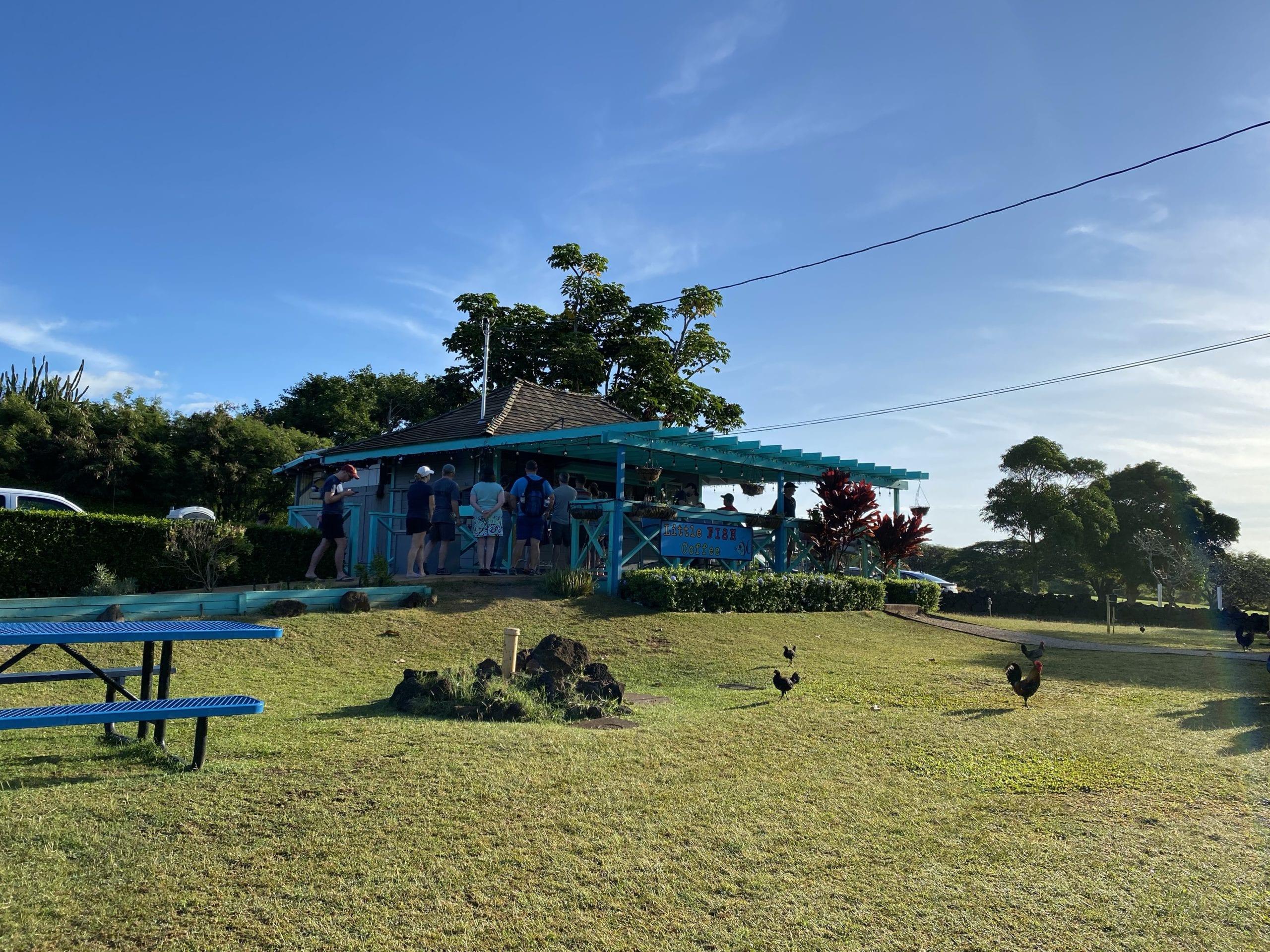 Bottom Line
You might just fall in love with Kauai. While other islands are more urban and can feel overcrowded, Kauai still feels relatively untouched by tourism. There are a fraction of the crowds that you'll find on neighboring islands – and it's cheaper too – yet Kauai isn't missing all those elements that make Hawaii … well, Hawaii.