Booking the flight is the easy part; packing can oftentimes be a different story. There's a delicate balance between packing all of the essentials and not lugging two 50-pound suitcases around on your next vacation. Here are my tips on how to pack like a Thrifty Traveler.
Maximize Your Personal Item
Don't let your free personal item go to waste, especially on flights where you only have one free carry-on item. On most airlines, requirements for a personal item include it being a briefcase, backpack, or laptop case that fits under the seat in front of you. Maximize this free bag opportunity and pack the purse–use a briefcase or backpack like the eBags Motherlode Weekender Convertible instead! This convertible backpack can also double as a briefcase and has a laptop compartment with plenty of pockets. The expansion zipper allows you to sneak in some extra space.
Thrifty Tip #1: Put your heaviest items into your personal item and carry-on luggage so you have more weight to work with in your checked bag. Utilize every nook and cranny of utility backpacks like the one pictured below by compartmentalizing your items.
Use the Roll Pack Method
Never heard of the roll pack method? Well, check this out. Maximize your carry-on and suitcase space by rolling your clothing items. This keeps them neatly packed, gives you more space, and prevents wrinkling. Plus, roll packing makes it much easier to see the outfit options you have in your suitcase without taking everything out!
Check out this video on how to roll pack.  My roll packing definitely doesn't look that nice, but it does save me a ton of space.
Thrifty Tip #2: Pack at least one day's worth of clothing into your backpack or carry-on. We hope that checked luggage never gets lost, but just to be safe, keep one set of clothes with you in case your checked bag doesn't make it to your final destination.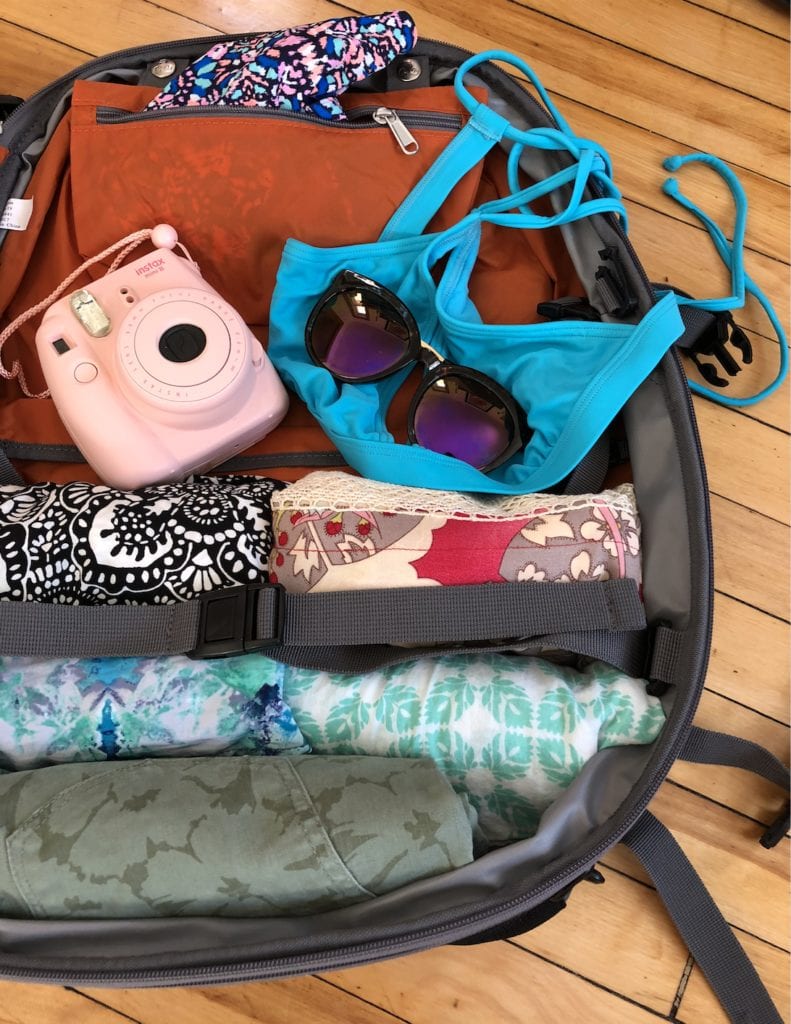 Pack in Bags and Cubes
I love organizing my clothes for a big trip into different outfits. When I get to my destination, I don't have to decide what to wear each day, I just pick out a cube! This is especially helpful if you are visiting more than one city and will be packing up more than once. I use these eBags packing cubes for organizing my carry-on backpack and suitcase. This 4-piece set comes with different sizes. They also work well as small toiletry bags for shower items, makeup, or a shaving kit.
I also use ziplock bags to keep my items smelling fresh and clean. I throw a few empty ziplock baggies into my suitcase when traveling so I can put my dirty clothes from a hike or an excursion into a bag. This keeps them separate from my clean clothes I have to wear the rest of the trip.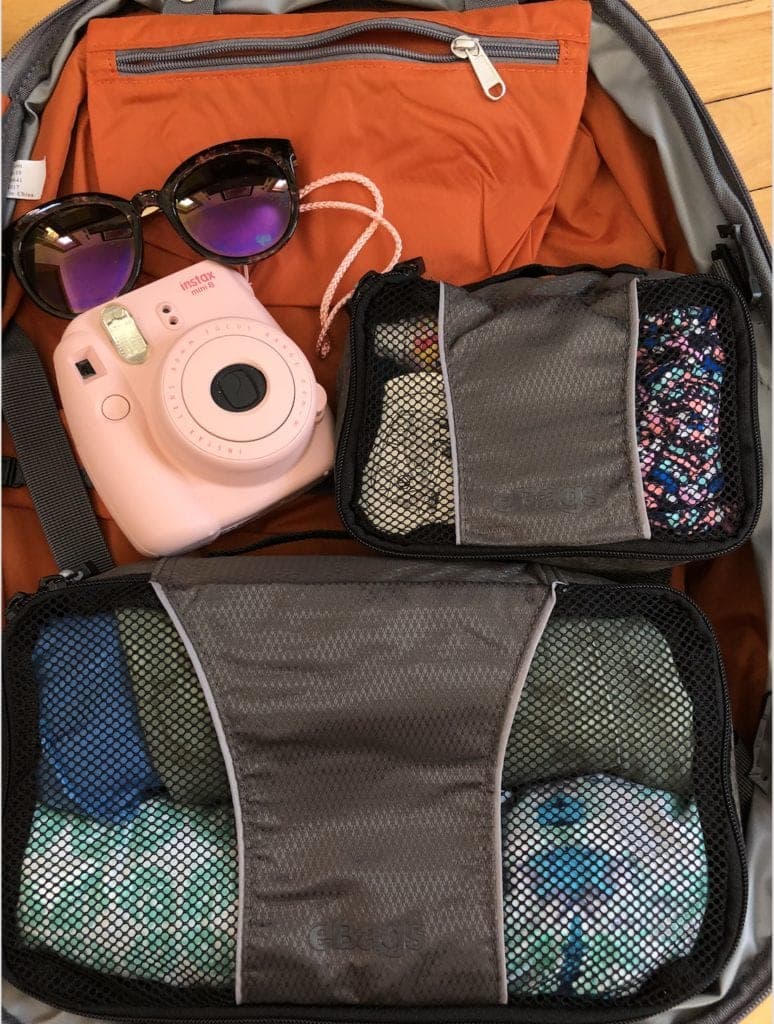 An External Battery is a Must
Don't stress about the next place you'll be able to plug your phone in abroad so you can take photos, pull up maps, or communicate with your Airbnb host. Pack an external battery and I promise it'll save you (and your travel-mates) more than once.
I use the Anker PowerCore (Mr. TT's favorite as well). This little thing can charge an iPhone up to 3 times, or you can get the jumbo which charges up to 7 times. Just remember to bring the cord so you can charge it if you're going on a long trip. Pack in your carry-on for endless hours of Netflix on a long flight.
Chapstick (with SPF)
There is nothing worse than being halfway into your international adventure and getting chapped lips. Pack your own chapstick as many countries abroad will not have stores that sell lip balm as we know it.
If you're going somewhere sunny and tropical, pick up some chapstick with SPF. This stuff saved me in the Bahamas. While everyone else got sunburned lips, mine were safe and SPF'ed.
Thrifty Tip #3: Make yourself a little toiletry kit in the small packing cube for toiletries you'll need that a hotel won't provide, like travel-size hair products, make-up remover, and chapstick. I always pack some Tylenol, Tums, and other over-the-counter medicine in my toiletry bag too, just in case.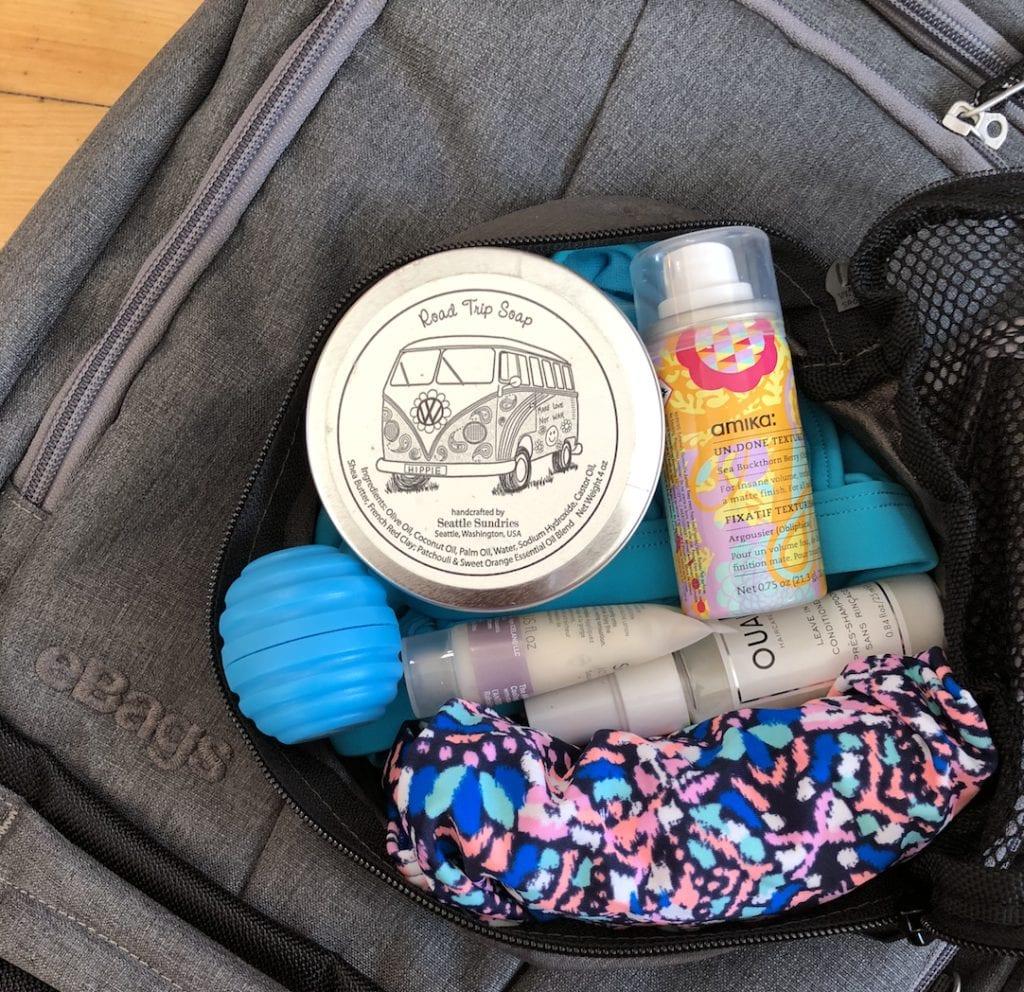 Pack A String Backpack or Lightweight Satchel
You've got your big suitcase, you've got your carry-on backpack, and you've got a small crossbody purse. But what will you take on hikes, day trips, and walking tours?
I highly recommend packing a string backpack or lightweight, compact satchel. Chances are you have one laying around the house unused. I use a Love Bags tote: it's made from recyclable material and is washable. Pack a lightweight bag like this that is perfect for adding a few things you need for a day out in a new city.
Thrifty Tip #4: It may look nerdy, but wear the backpack or satchel on the front of your body to protect from pickpockets. Trust me, you won't be the only traveler doing it.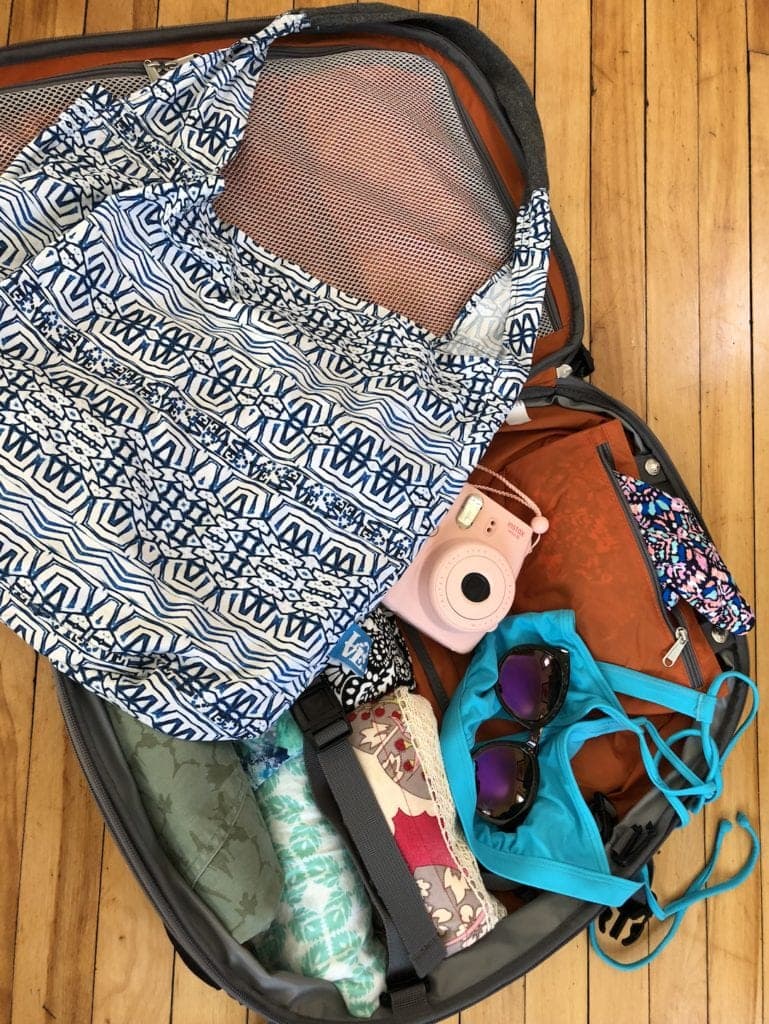 Pack A Collapsable/Refillable Water Bottle
Whether you're heading out for a hike or a walking tour of the city, packing your own water is always a good idea. I recommend bringing your own durable yet compact water bottle. This water bottle will save you space in your backpack and keep you hydrated on your next trip. Just remember to buy filtered water in most countries: purchase gallon jugs at the local convenience store or supermarket to share with your travel companions.
Having your own water bottle will also save you money at the airport. This is a great option instead of paying for overpriced bottled water in airport convenience stores.
Thrifty Trip #5: Pick a water bottle that has a hole or string to attach a carabiner. This will make it easy to bring your water bottle along on the straps of your backpack for day trips or hiking adventures.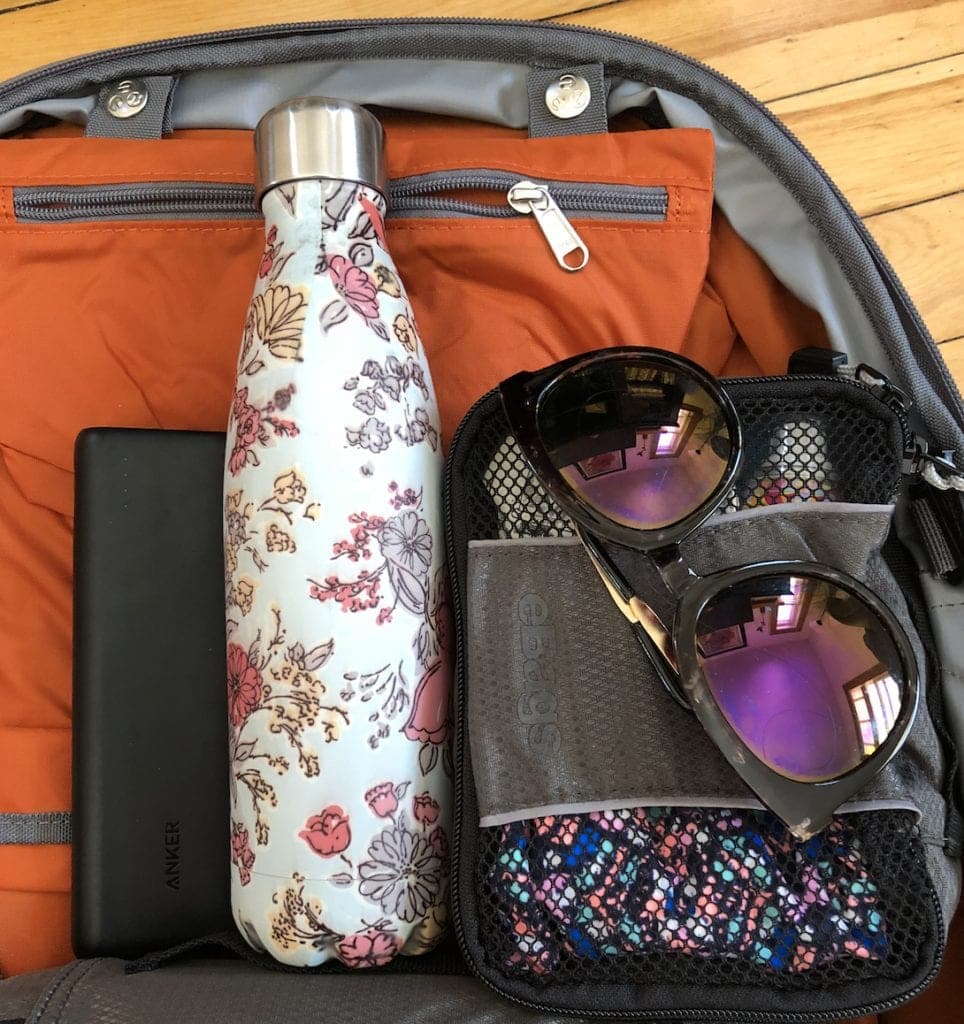 Bottom Line
No matter where you're going, these are some of our favorite tips on how to pack. Packing efficiently and effectively will ensure you maximize space in your luggage for your trip.