Finding a great deal on an international flight and jetting off to explore a new destination is exhilarating. Once you're there, you might want to see more than the city you've just landed in. Whether you're planning to island hop around Greece, see both London and Barcelona, or transit between Bangkok and Ho Chi Minh City, there are tons of budget airlines that can get you there for cheap.
But understanding all of the rules and fees that come with budget airlines can be tricky. Here's what you need to know to make your experience with these airlines as affordable and smooth as possible.
Use Google Flights
Google Flights is a valuable tool for searching flights and finding the best booking option. You'll automatically be able to see the airlines offering service on your travel date. If the price isn't right when you do your initial search and you have some time before your trip, activate the price alerts feature. The tracker will notify you of fluctuations in the price for your travel dates.
By using Google Flights price alerts, we were able to book the specific flight we wanted when the price dropped by over 50%!

Google Flights will likely direct you to the airline itself or an international version of Expedia for booking. The fare will be charged in local currency. Use a credit card with no foreign transaction fees such as the Capital One Venture Card or the Chase Sapphire Reserve. 
Understand What the Fare Does & Doesn't Include
Budget airlines are notorious for selling cheap base fares and adding a number of fees on top of the price. Understand what your fare includes as far as carry on and checked bags, food, seat selection, and additional amenities. Being informed and knowing what product you have purchased will lead to a better experience with fewer surprises.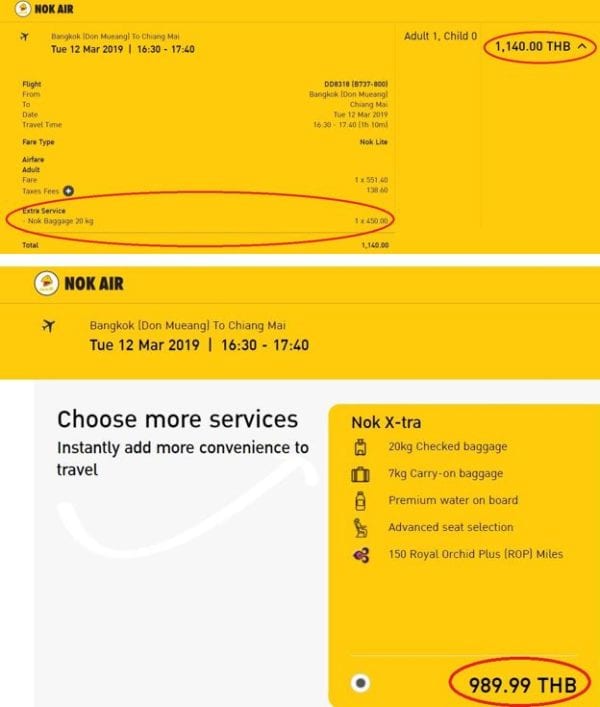 Before automatically adding baggage to your fare, check out what the airline is offering for bundles. A bundle may also include water, a meal, and seat selection at a cheaper rate than purchasing a checked bag alone.
Compare Checked Baggage Policies
All checked bag policies are not created equal. Just because the fare you are buying says it "includes a checked bag" doesn't mean the weight and size limits will be the same across all airlines.
For example, Greece has a few main regional budget carriers all with different baggage allowances. Olympic Air allows 23 kg (50 pounds), Volotea allows 20 kg (44 pounds), and SkyExpress allows 15 kg (33 pounds) with a total limit of 43 kg (95 pounds) per passenger.
If you do not meet the weight limits for the airline you could be subject to extensive additional fees at the airport. Many airlines charge per kilogram of overage. Make sure to factor this in when considering the total cost of the fare and which airline to book.
Research the Airlines
Take some time to read about potential airline options before booking. Flight Stats has a great tool where you can compare arrival performance and average delay length. If two similarly priced options exist and the airlines have a large discrepancy in on-time performance, it could help you decide which to fly. Knowing the likelihood of having a delay can help set appropriate expectations for your trip or allow you to build in additional travel time if needed.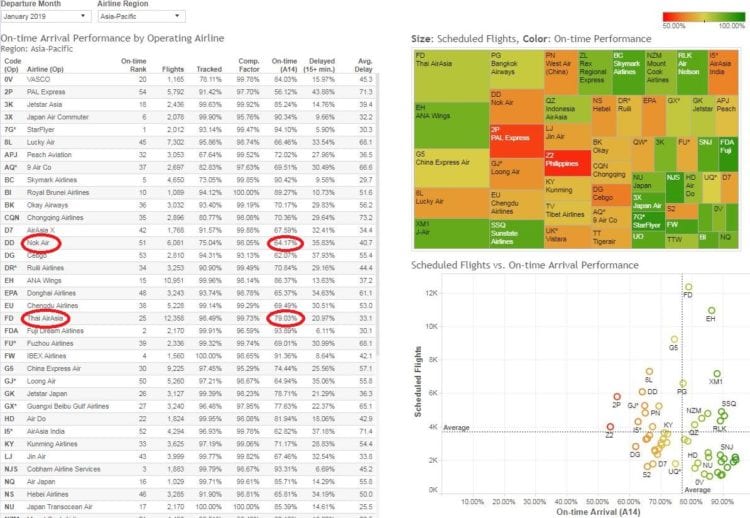 Consider Your Back-Up Options
No one wants to think about having their travel plans delayed or canceled but having a back-up plan is always advisable. Many budget airlines will run numerous flights a day between popular destinations from early morning to late evening.
Try to leave some room in your plans by not taking the last flight on that airline for the day. That way, in the event of a cancellation, you'll still have a shot at getting re-booked on the next departing flight to your destination.
Know what fees could be involved for a flight change or book into a fare class that allows for free changes.
Bottom Line
Budget airlines are a fantastic way to visit different destinations after you've sprung for a Trans-Atlantic or Trans-Pacific fare. By understanding some of the nuances when purchasing these fares, you can get a great deal and help ensure your trip goes smoothly!