After not just months but years of speculation, Apple finally unveiled its newest gadget recenly during their first product launch of 2021. And it's something many travelers have been waiting for.
Meet Apple AirTags, the sleek, coin-sized tracking device that can be attached to just about anything you don't want to lose. Yes, you're thinking what we're thinking too: Luggage, passport holders, and more.
If you're already familiar with Tile or other Bluetooth tracking devices like the new Samsung SmartTags, the AirTags will be familiar – especially if you already have other products in Apple's ecosystem like the iPhone, iPad, AirPods, or even a Macbook computer.
Read on to learn more about the new Apple AirTags and why they just might become your new favorite travel accessory.
What are Apple AirTags?
Apple AirTags are wireless tracking devices about the size of a quarter that can be attached to just about anything that you don't want to lose. AirTags run on Apple's Find My network, the same platform that allows you to locate an iPhone, iPad, AirPods, and even your Macbook.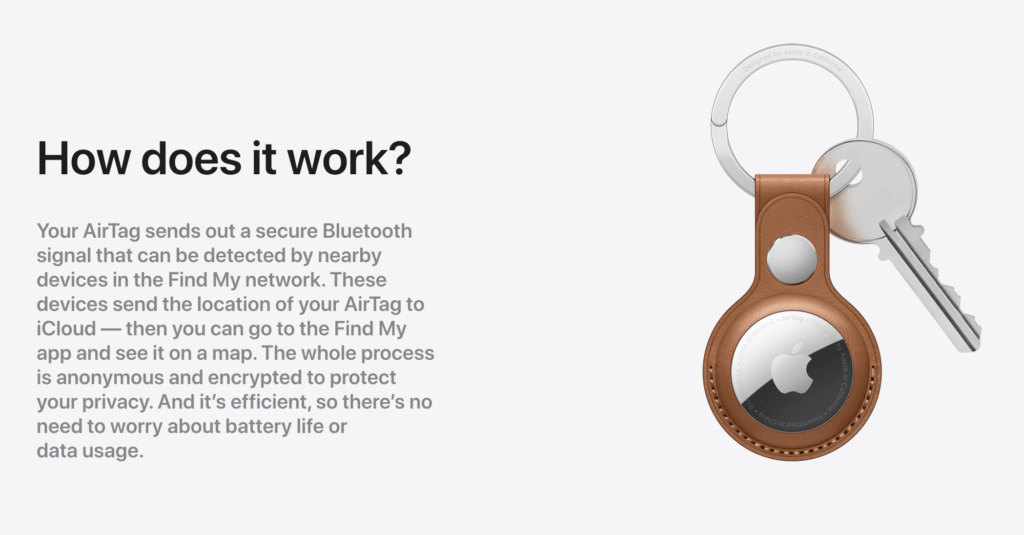 Each AirTag runs on a replaceable CR2032 watch battery which is said to last for about a year before you need to replace it. Once that battery is running low, you'll be alerted that it is time to change it from your other Apple devices.
If you are within Bluetooth range, you can use the Find My app on your phone to navigate directly to your item, while playing sounds and giving you very specific directions. This is a feature that sets AirTags apart from competitors like Tile. And even once you are out of Bluetooth range, you'll still be able to track your missing device – though specific directions will not be available until you get closer.
Notably, you will need an iPhone or another Apple device capable of running the Find My feature to use AirTags. And if you want to use the precision finding functionality, you'll need to have an iPhone 11, 11 Pro, 11 Pro Max, iPhone 12, 12 mini, 12 Pro, or 12 Pro Max. The precision finding feature will not work on older devices.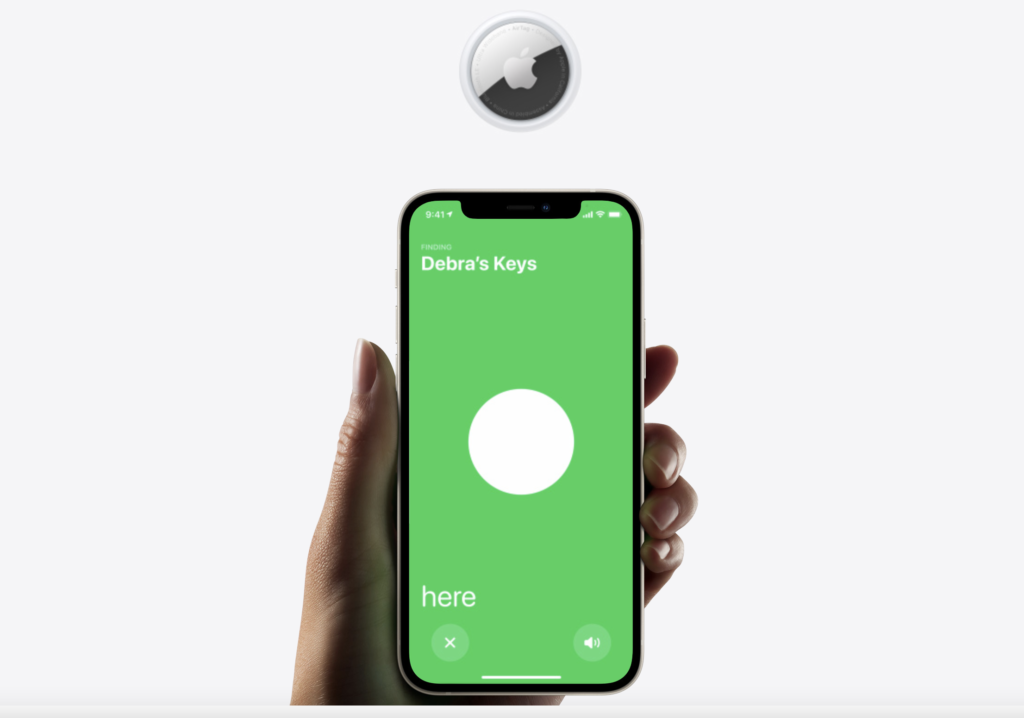 Because of how the AirTag technology works, they are a great option to attach to your backpack, wallet, keys, carry-on suitcase, passport, or really anything else you don't want to lose.
In the event you lose an item you are tracking with an Apple AirTag, you can put the device in lost mode.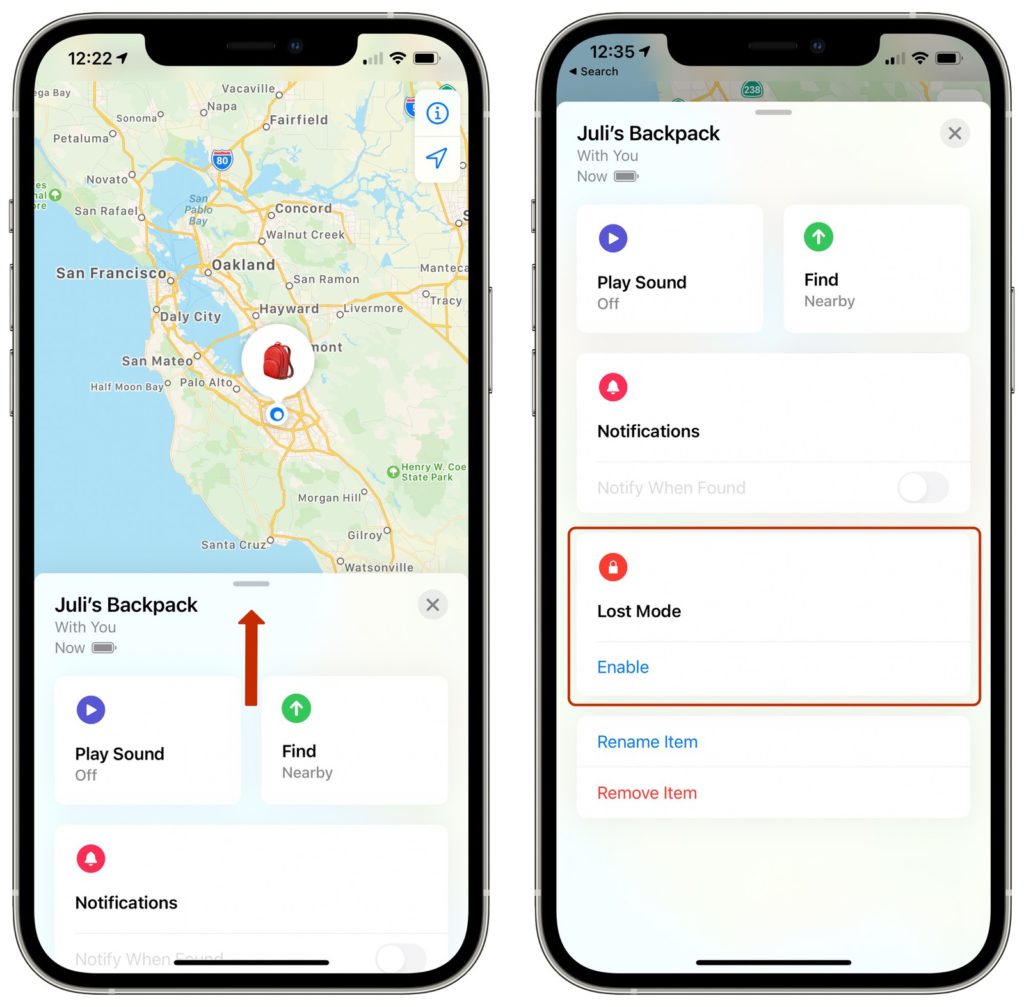 By doing so, you can enter a phone number that allows anyone who finds it to contact you. Anybody who comes across the device can bring it close to an NFC-enabled iPhone or Android smartphone, triggering a notification that links them to a website URL with your customized message and a phone number to contact you. That makes it much, much easier to get your item back.
If you lose an AirTag for good, Apple has indicated that it is completely useless for anybody who happens upon it. Apple will forever lock the device unless it is found by its original owner.
How Much Do Apple AirTags Cost?
Unlike many of Apple's products, AirTags are very affordable.
Starting April 30, they have been available and can be purchased on their own for $29.00. Or you can purchase them in a pack of four for $99 – dropping the cost per AirTag to only $24.75. Due to their initial popularity, an order now will likely not ship for at least a month as many retailers (including Apple itself) are temporarily out of stock.
As we mentioned above, Apple AirTags run on a CR2032 watch battery that will last about one year. Those batteries are just $1.50 to $2 apiece once it's time to replace them.
And while they are available from retailers like Amazon, buying them directly from the Apple Store provides you with the option to have your AirTags engraved with your initials or an emoji of your choice free of charge.
But this is Apple. So in addition to the AirTags themselves, an entire ecosystem of accessories has already started popping up – both from Apple and many third-party retailers – think keychain attachments and loops to put on a backpack or a suitcase.
Go figure, many of these cost more than the AirTags themselves. However, if you opt for some of the third-party accessories, you can expect to pay much less.

Are They Safe?
You have to give Apple some credit: Privacy is big. And that's no different with AirTags.
Only you can see where exactly your AirTag is and your location data and history are never stored locally on the AirTag itself. And as for your device, that location data is encrypted and will remain anonymous. That means not even Apple knows the location of your AirTag or the device (like an iPhone) that helps you find it.

AirTags & Travel
While there will undoubtedly be hundreds, if not thousands of creative ways people will eventually use AirTags, we have no doubt the connection between AirTags and travel will be massive.
Whether you throw one on your backpack or inside your passport holder in case you misplace either in the airport or during your travels, the possibilities are endless.
While many airlines, like Delta, have introduced RFID technology to their checked luggage tags to help reduce lost bags and increase visibility to where your bags are during your travels, throwing an AirTag into a checked bag could add additional peace of mind during your travels.
The AirTag isn't intended to track moving objects (think bags coming out of the checked bag carousel), but it can be immensely helpful in locating the general whereabouts of any bag you check with an airline. We hope that in a future software update, AirTags can be tracked when moving or that users can get an alert when it comes within Bluetooth range – like when it comes out of the luggage carousel.
But for now, it should at least provide peace of mind that your checked bag did in fact make it onto your flight and is in your same general location. If not, you should be able to tell pretty quickly where your bag is.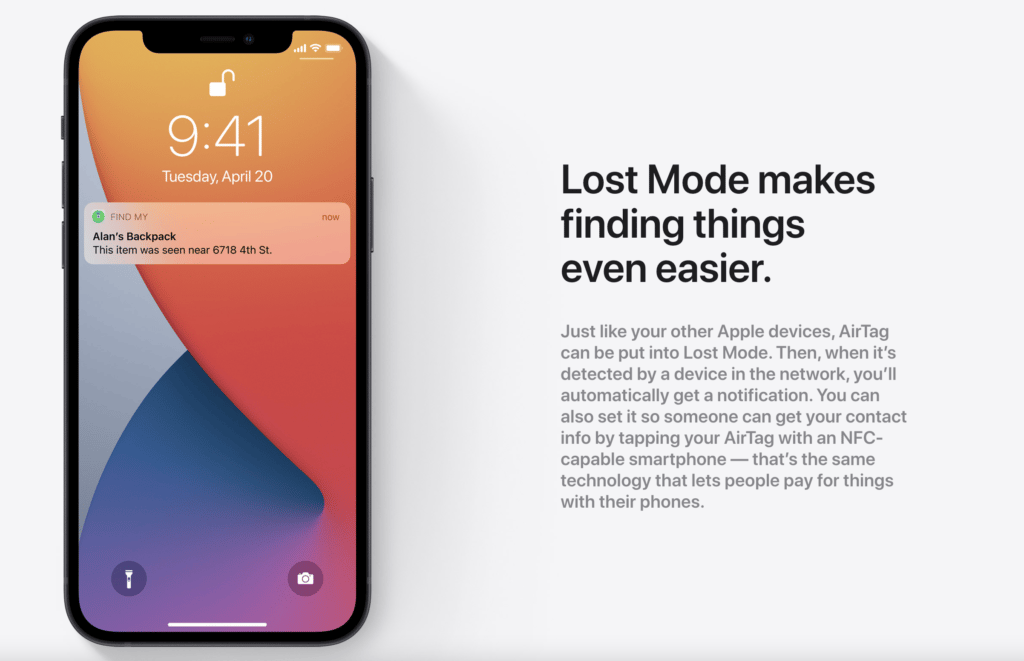 So while AirTags won't solve all of your lost luggage issues, they provide a relatively cheap and easy way to keep track of many items throughout your travels. And as this technology gets more mature, we expect the tracking capabilities will only improve.
Bottom Line
Apple's new AirTags should be a welcome addition to your travel kit as they can help you keep tabs on the whereabouts of your most important items. Single AirTags can be purchased for $29 each, but they are also available in a four-pack for $99 ($24.75 each). I have a few on order myself and I can't wait to give them a test run on my next trip.
Lead photo courtesy of Apple