Maybe you're starting to think about a fall trip or you're already making your list for travel in 2024. But how far in advance can you start looking for flights – and when should you book your flight to get the cheapest price?
These questions plague travelers. Finding cheap flights is more art than science: There's no perfect answer for how far in advance you should book your flights. But there are some general guidelines you can follow for timing your searches and when you should make that purchase.
But most importantly, you should follow the Flight First Rule. When you start your travel planning by searching for flights first, you give yourself the flexibility to travel when it's cheaper rather than locking yourself into expensive flights. That's especially true if you're planning a big international trip or aiming to use points and miles to cover your flight.
So let's dig into the best time to book flights, whether you're traveling within the U.S. or abroad this year or next.
What Time of Day is Best to Book Flights?
It just sounds obvious: The best time to book flights is when you find a cheap flight.
Flight prices are constantly changing and the best deals never last for long. Once you find a low fare, book it. If the price drops on a flight you've been tracking, book it.
Our mantra is to book the cheap flight first, then put together the rest of the pieces of your trip. We call it the Flight First Rule, and it's the #1 way to save on travel.
Whether you give yourself the flexibility to depart on a Tuesday instead of a Monday or let a cheap flight deal lead you to your destination, it can save you hundreds on airfare each and every trip. Cheap flight deals have led us to places we might have never considered before.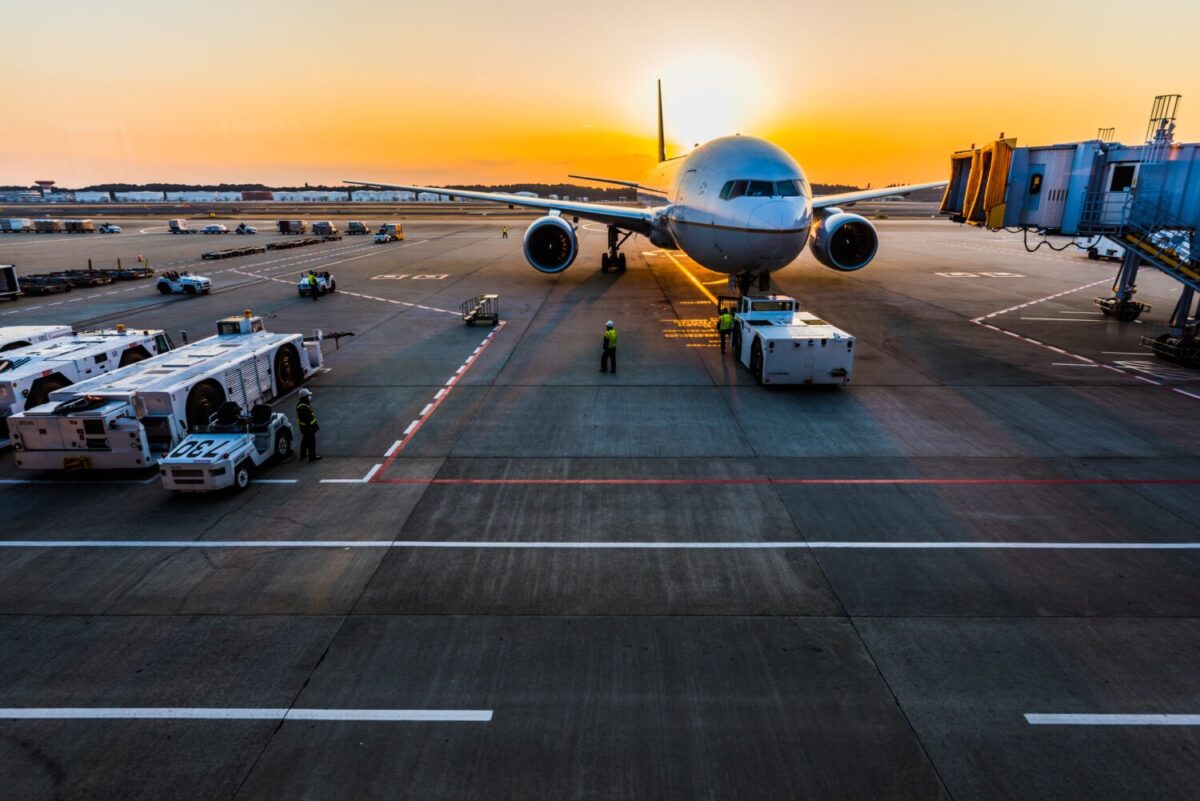 But that doesn't always work for everyone. Maybe you've already got your destination in mind and dates settled – now you just need a cheap flight to get you there. If that's the case, there are some best practices for when to start searching and when to book.
We always encourage travelers to book flights at least 30-45 days in advance. Don't wait until a few days or weeks before departure thinking you can score a last-minute deal. Airlines typically hike up flight prices in the days and weeks before departure – when they know business travelers and desperate flyers will pay whatever it takes to get where they need to go. You're much more likely to see savings when you book further out.
We also recommend travelers start looking for flights early. Most airlines put flights on sale as far as 11 or even 12 months in advance, which means you can search now for travel in early 2024. You may not always see the lowest prices looking so far in advance, but you can monitor price fluctuations and book once prices drop.
Better yet, set a Google Flights price alert to be notified when the price changes. You'll get an email any time prices drop significantly, an easy way to know exactly when to book your flight – especially if you're locked in on your travel dates and destination.

Worried about pulling the trigger too soon? Don't be. If fares go down, you can always rebook the flight at the lower price for a voucher or travel credit – so long as you book a main cabin fare or higher. That flexibility is a great reason to avoid the cheapest basic economy fares.
Plus, there's always the free 24-hour cancellation policy. Any flight to, from, or within the U.S. booked directly with the airline can be canceled for a full refund within 24 hours of booking.
Don't want to stay on top of the best time to find a flight deal and book? Let us do the work for you. Thrifty Traveler Premium members are alerted to cheap flights around the globe daily as soon as we find them, departing from your home airport. And we're already seeing deals for travel for winter 2024.
The Best Time to Book Domestic Flights
For travel within the U.S., the best time to book your flights is typically about one to two months before your trip.
As always, we recommend starting your search as far in advance as you can. Flight prices are on the rise lately, especially domestically. Waiting too long to book means you're less likely to find a deal.
If you've got an event you're traveling for like a wedding or a big music festival, set a Google Flights price alert and book when you see fares drop to a price that works for you.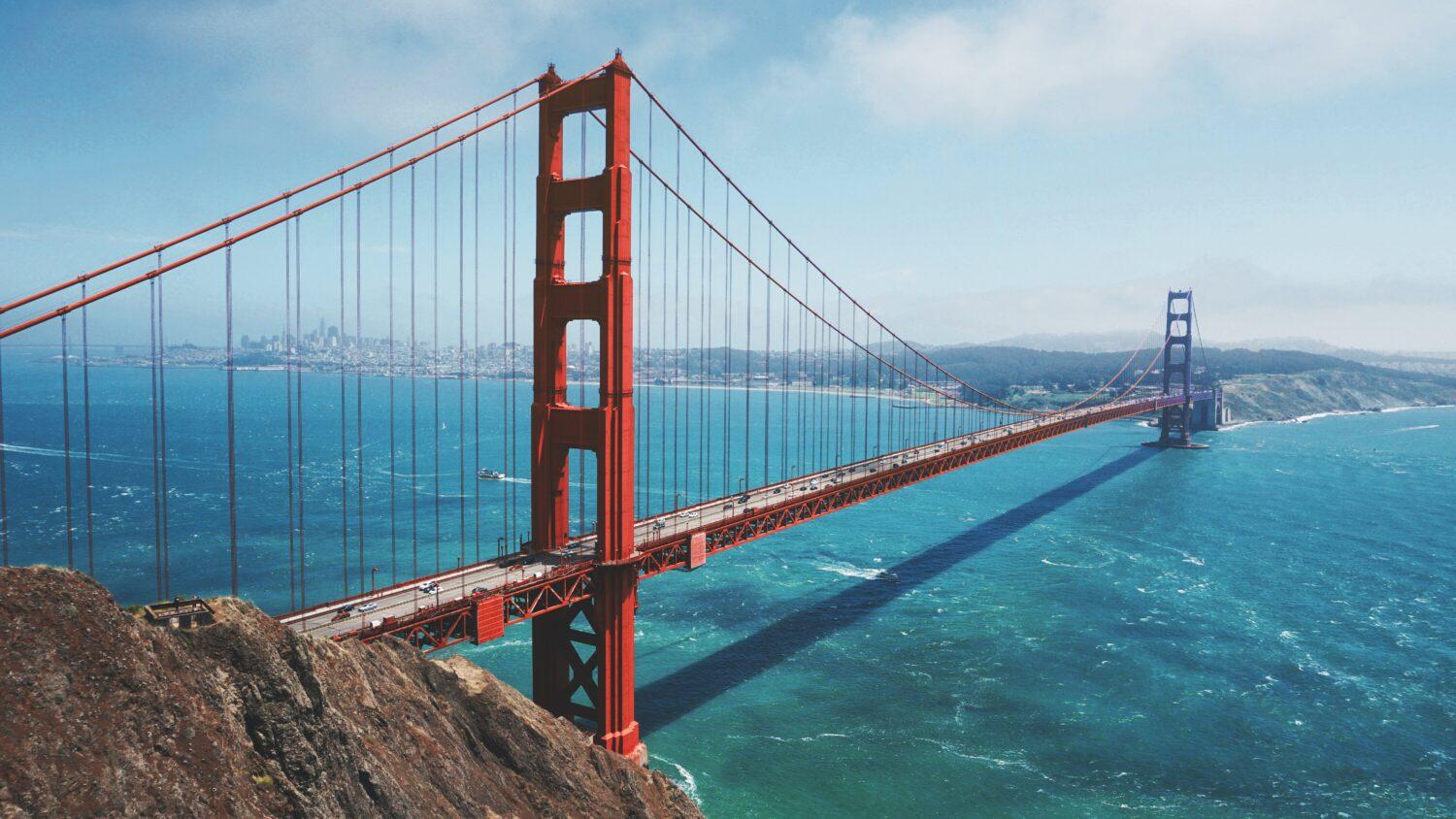 According to some analysis from Google Flights, domestic flight prices are typically at their lowest 21 to 60 days before travel. On average, prices for flights within the U.S. bottom out 44 days before departure. It varies from route to route, of course, but these are some general guidelines that should help you decide to book or wait to see if prices drop even further.
Remember: Don't wait too long to book your flight in hopes that fares will keep dropping. A little over a month before your trip may be the sweet spot for finding the lowest price. But if you haven't booked your flight within three weeks of your travel dates, you're most likely going to wind up paying more.
The Best Time to Book International Flights
For flights abroad, give yourself even more time. The booking window to find a good deal on an international flight is often much, much earlier than if you're just traveling in the U.S.
Start looking at flight prices at least six months out, if you can … and try to book at least two months before your trip. After that, you're less likely to come across a cheap, last-minute fare. According to Google Flights data, the cheapest international airfare is found about four months out, on average.
Let's use a real-world example. Say you're hoping to visit Paris in June. That means you should start looking for the lowest fares in December and have your tickets booked by April.

But really, there's no such thing as looking at flights too early for a big international trip. You can search and book flights on most airlines as far as 11 months in advance, while some major international carriers put flights on sale a full year out. That means you can start searching this summer for a Euro trip in summer 2024.
Our team of flight deal analysts is already finding cheap flights for international trips next winter and spring, like this deal for sub-$500 flights to Spain with availability into April 2024.

How Far in Advance to Book Holiday Flights?
Flights during the holidays are almost always more expensive. That's why it pays to plan even further ahead.
Google Flights data shows the lowest prices for Thanksgiving are usually found 36 to 74 days before departure, with the lowest point on average about 52 days out. For the lowest fares, that means you'll want to start searching for Thanksgiving flights around Sept. 10. The lowest fares are typically found around Oct. 2 and the best deals will be gone by about Oct. 19.
That means you should set your sights on Thanksgiving flights starting right after Labor Day.
For Christmas and other winter holidays, the range is even bigger. If you're looking to travel domestically over the Christmas holiday, the lowest flight prices can be found, on average, between 20 and 88 days ahead of time, according to Google Flights. For the lowest fares, you want to start searching for domestic Christmas flights around Sept. 28 and the best deals are all gone by about Dec. 5.
You'll find the best flight prices by booking during these windows. But you can also save hundreds by shifting your travel dates to fly on the cheapest days: Tuesdays, Wednesdays, or Saturdays.
And again, if your holiday travel dates are set in stone, a Google Flights price alert could be your best friend. Set it as early as you can to be notified when prices drop and book right away.
When is it Best to Book Flights Using Points & Miles?
If you're hoping to use points and miles instead of paying cash for flights, you might need an entirely different strategy.
Booking flights with your miles is often not quite as simple as buying a flight. Some airlines like JetBlue or Southwest and increasingly the major carriers like Delta, American, and United base their mileage rates largely on the cash price: the higher the cost, the more miles you need. So just like you want to avoid booking last-minute flights when prices tend to skyrocket, the same is true when using Delta SkyMiles or American AAdvantage miles.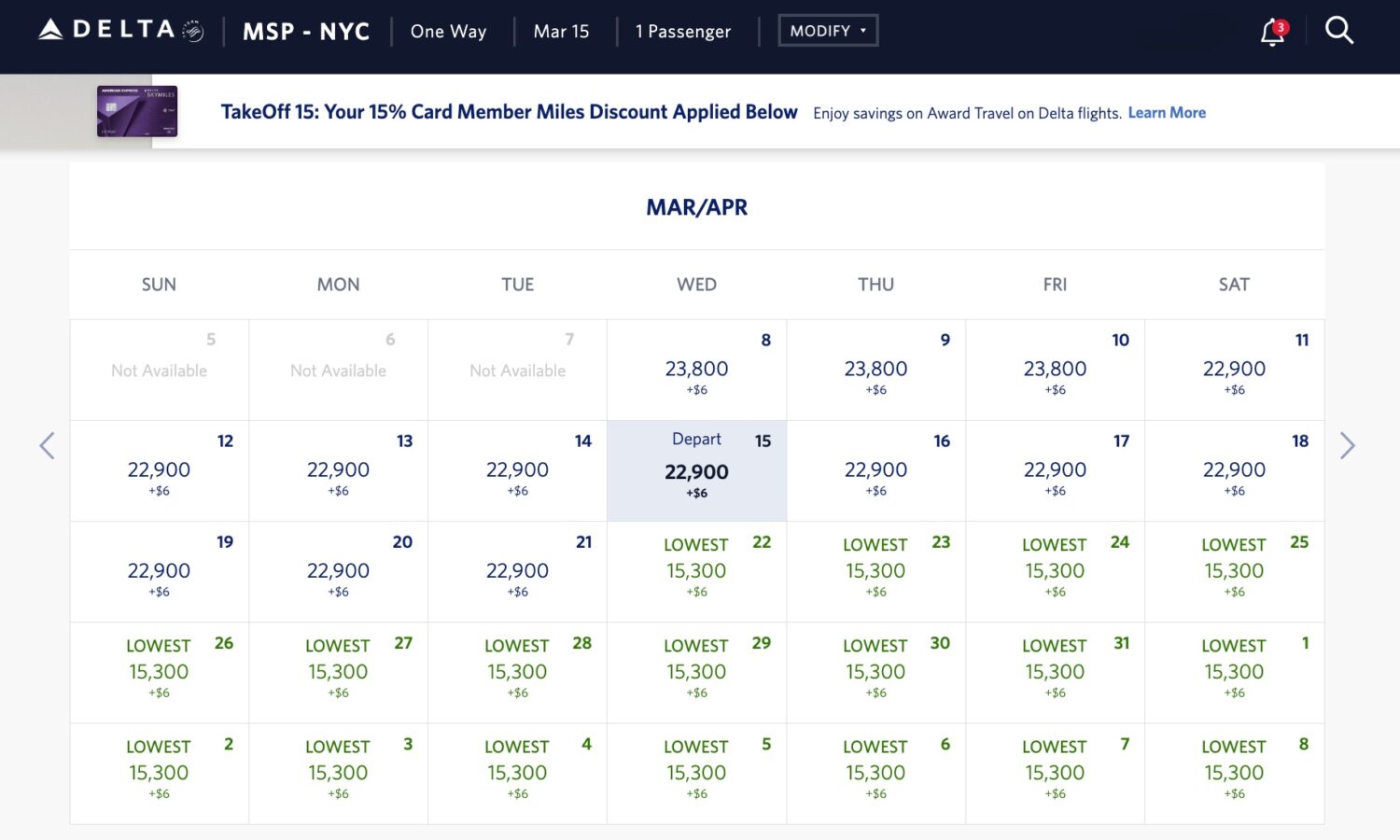 The same is also true if you're using credit card points from cards like the Chase Sapphire Preferred® Card to book flights through the Chase travel portal or using Capital One Venture Miles to cover your travel purchases after paying. As it gets close to departure, cash prices typically climb – and that means you'll need more points.
But many other airlines use a completely different system for award pricing with two essential ingredients:
The award rate, or how many miles you need to book.
Award availability, or if the airline is actually releasing seats to book using miles.
That last component is the critical one for timing things right when using points and miles. Award availability can vary wildly based on which airline's miles you're using, the airline you're trying to fly, and whether you're looking to redeem miles for a flight in economy or splurge for first or business class. There are always exceptions, but here are a few basic ground rules to keep in mind:
Finding seats bookable with miles in economy is typically much easier, unless you're traveling over busy holidays or other peak travel periods
Trying to fly first or business class? There are two main sweet spots to book premium cabin awards using miles

Really early: Airlines open their schedules 11-12 months in advance, and many release at least a few business class award seats right away
Really late: Many airlines offload any empty premium cabin seats that would otherwise go out empty, so your best bet might be booking just two to four weeks before departure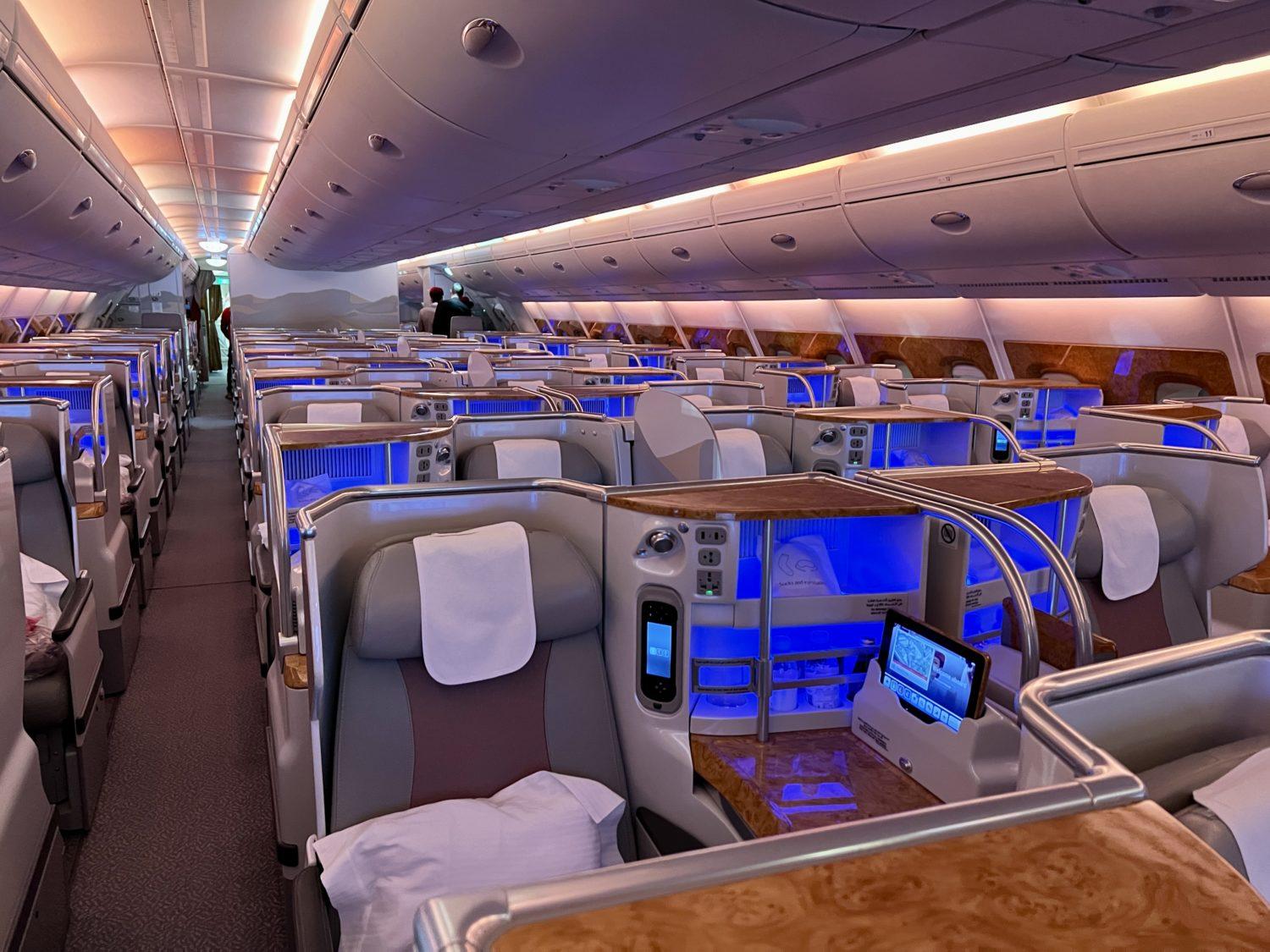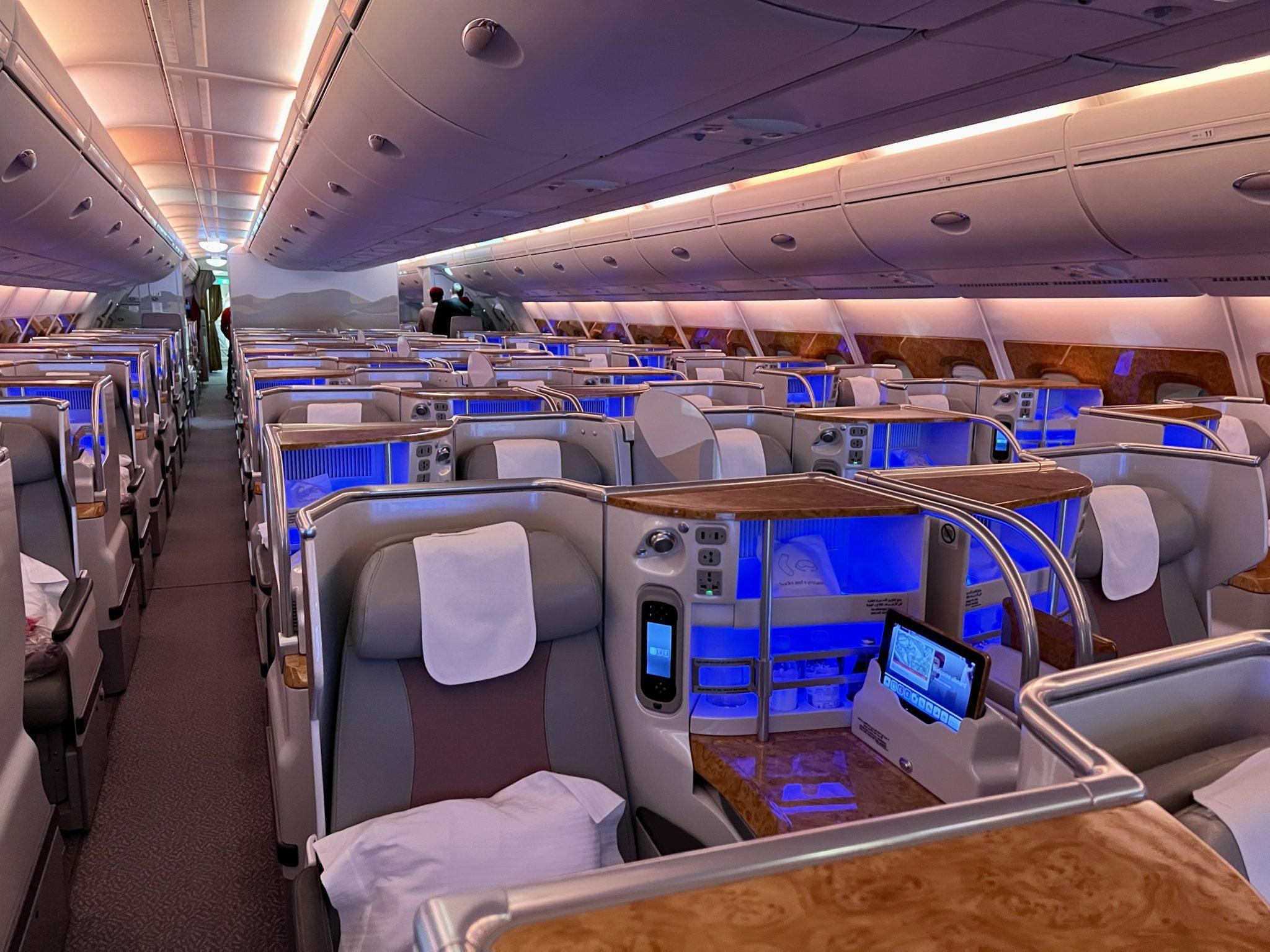 If you don't have the time to commit to searching for award fares, let us do the work for you. Get instant alerts for the hottest domestic and international flight deals you can book with points and miles with our Thrifty Traveler Premium+ service.
Other Questions for Booking Flights
How many days before a flight is the best price?
There's no black-and-white answer. But the key is to avoid booking within 30-45 days before your flight.
Some airlines offer decent flight prices in the weeks leading up to departure, but these are few and far between. Google Flights data shows flight prices for a domestic trip are at their lowest about 44 days before departure, on average. For international flights, the cheapest prices are found around four months out.
The sooner you start searching for airfare, the more likely you are to find savings. Flight prices are volatile: They'll go up and down a number of times before the plane actually takes to the skies. Keep an eye on flight prices and book when you see a price you're comfortable with. You can always cancel your flight for a travel credit or voucher and rebook if prices drop, as long as you book a main cabin fare or higher.
What day of the week is the best time to book a flight?
We've said it before and we'll say it again: There's no magic day of the week to find cheap flights. The old myth that Tuesday is the cheapest day to book flights just isn't true.
Cheap flights can pop up at any hour, every day of the week. That's why we recommend following the Flight First Rule – book the cheap flight when you find it, and then start piecing together the rest of your trip.
Take it from us: Our team of flight deal analysts spends all day, every day searching for the cheapest fares to send to Thrifty Traveler Premium members. The best fares and sales don't just happen on only one day of the week. In fact, we find cheap flights, mistake fares, and unadvertised award sales every single day of the year.
Timing is still important, though. But it's less about when you buy airline tickets and more about what day of the week you actually get on the plane.
Tuesdays, Wednesdays, and Saturdays are often much cheaper days to fly because most people aren't looking to travel on those days. Shifting your departure and return dates by just a day or two to fly on an off-peak day can save you hundreds of dollars.
Read more on the cheapest days to fly and travel in 2023! 
Bottom Line
"When is the best time to book flights before a trip? Should I book now? Or will the price drop?"
Booking flights is all about timing, and that can be tricky – especially with airfare prices constantly changing. It's hard to know whether you're seeing the best price or if fares may drop again.
But some general rules of thumb can help. Start looking for flights as early as you can, track flight prices, and book when you see fares drop. And never bank on getting a last-minute fare.