'Tis the season to pick up some travel gifts for your jet-setting family and friends! And you don't need to break the bank to do it.
There are some spendier gifts you can buy the travelers in your life this holiday season. And plenty of other thoughtful and useful presents that travelers will love. But sometimes, a smaller gift is just what you need – including for yourself.
These are some of our favorite travel gifts under $40 that make travel so much easier and more comfortable.
1. Compression Socks
I know, it's not the most glamorous, but compression socks will be a lifesaver on your next international flight. Keep things flowing regularly even at 38,000 feet!
Buy on Amazon from $12.59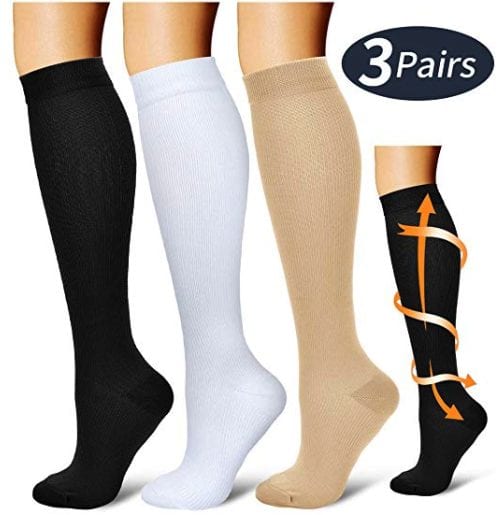 2. Airplane Footrest Hammock
More than 800 5-star reviews can't lie; you need to try this footrest. We need to give these graphics some crap for not wearing their shoes inflight, but this is a sweet way to elevate those feet in flight and get a premium experience even in economy!
Buy on Amazon from $19.97
Lifestraw Water Filter
This one's for all the nature-lovers and campers in your life. This super-powered straw removes 99.9999% of waterborne bacteria, 99.9% of waterborne protozoan parasites, and surpasses EPA filter standards. It's super light and makes getting drinking water on your travels so easy.
Go for the Red Cross patterned version for $19.99 –  for each Red Cross Lifestraw purchased, a school child in need receives safe drinking water for an entire school year.
Buy on Amazon from $11.99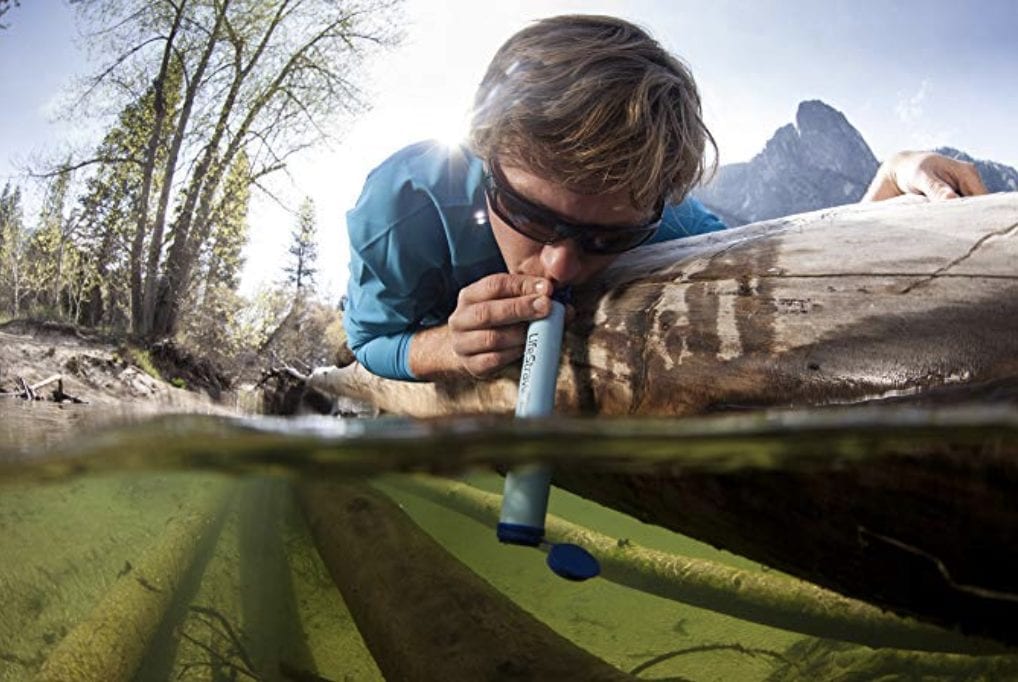 4. Travel Journal
If you're looking for a fun gift for a solo traveler, student, or pensive backpacker, a cool travel journal is just the ticket. This journal has unique prompts to get you thinking and reflecting on your travel journeys. This "Listography" one is great, too.
Buy on Amazon for $10.86
5. Travel Blanket
Don't bank on getting a cozy blanket for your transatlantic flight: Bring your own! This fleece blanket folds up nicely and even has a strap for your luggage.
Buy on Amazon from $23.99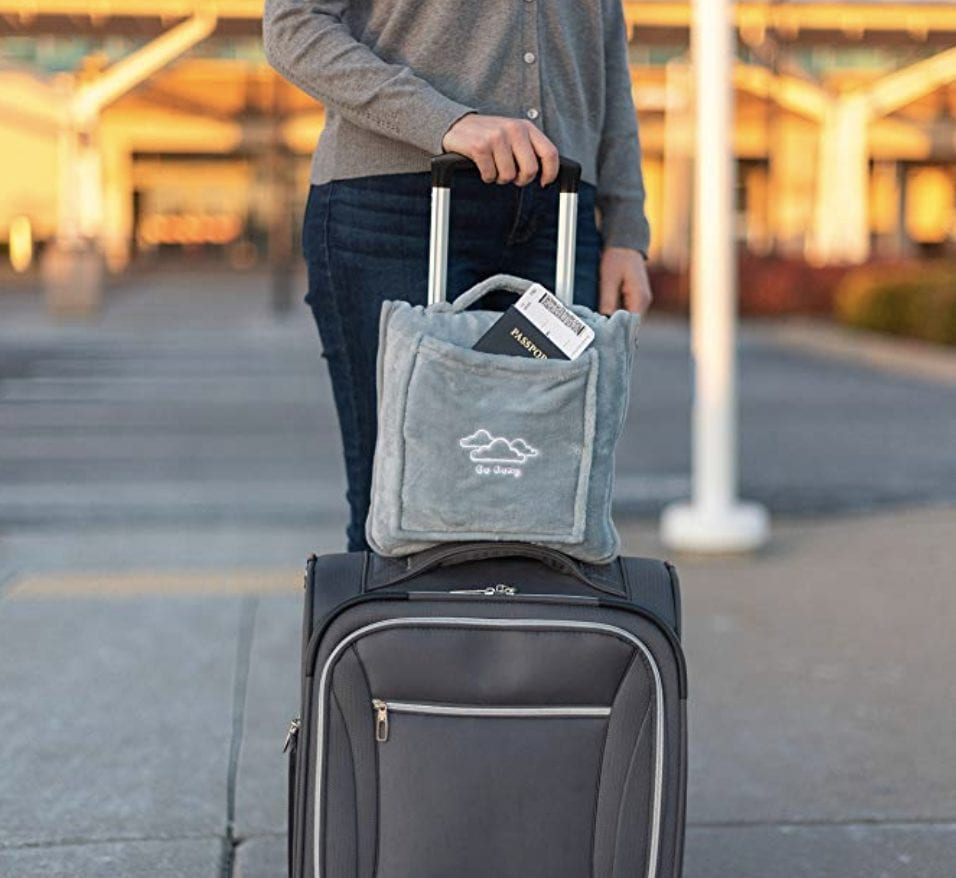 6. Anywhere Travel Guide Cards
These travel cards are the cutest way to enhance a fellow traveler's next trip! Pull out a card during your travels and do (or ponder) whateach prompt suggests. Step outside your typical travel ways and make lasting memories with these fun and thought-provoking suggestions.
Buy it on Amazon for $10.67
7. Travel Jewelry Box
Keep your jewelry safe and organized while traveling with this handy little box! Stores rings, bracelets, earrings, and necklaces with ease. Get this for the trendy traveler in your life.
Buy on Amazon from $10.99
8. U.S. Scratch-Off Map
Have a loved one who's working on crossing states off their bucket list? Get them this adorable U.S. scratch-off map. Want to scratch off your bucket list spots around the world? Opt for this affordable world scratch-off map.
Buy on Amazon for $25.19
9. National Park Candles Set of 3
Is the nature-lover in your life missing the great outdoors? Give them the next best thing to a trip itself: the smell of these national park favorites. Fill their home with the sweet scent of adventure.
Buy them on Uncommon Goods for $38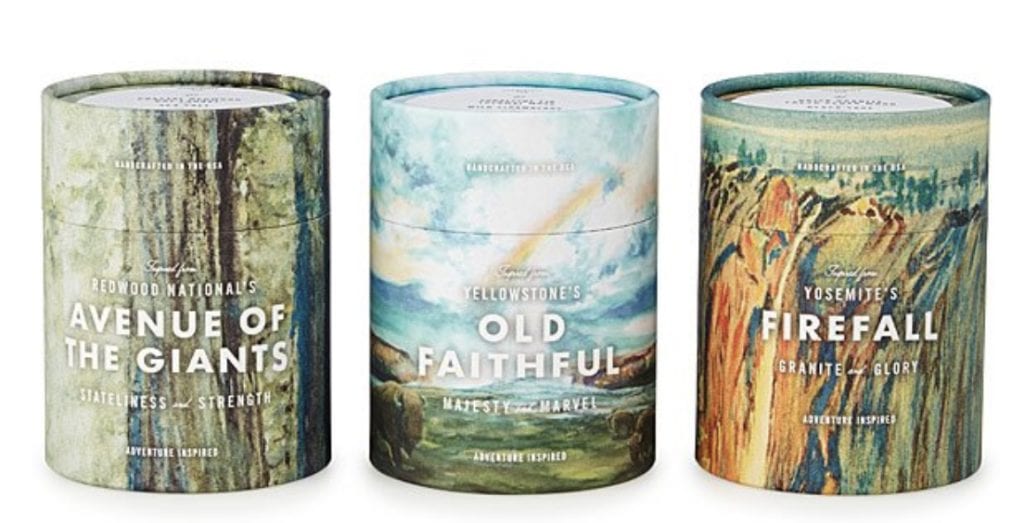 10. Wine Wings
Protect your most precious goods on their flight home! These Wine Wings are reusable wine bottle protectors that will keep your bottles from breaking or leaking into your bag on your travels home. This is the perfect gift for a traveler who prefers wine as a souvenir!
Buy on Amazon for $19.95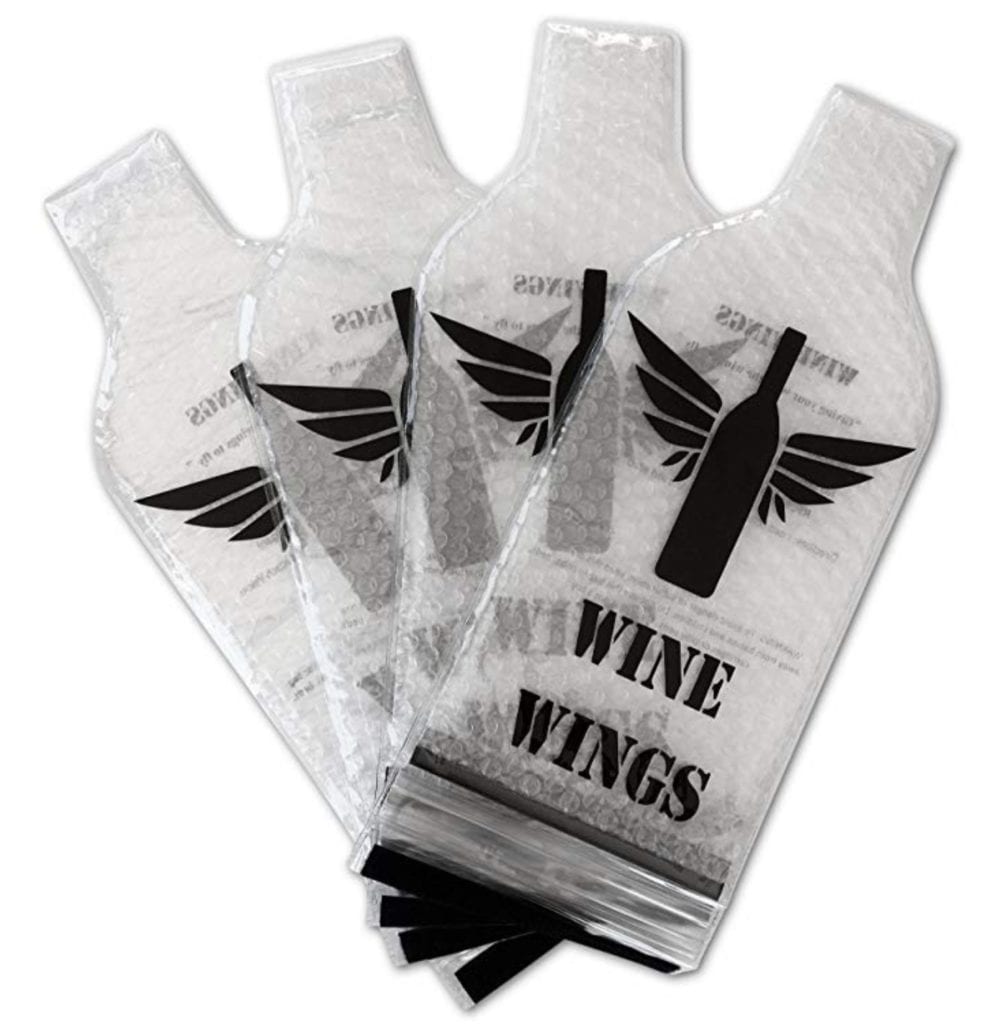 11. Carry-On Cocktail Kits
Some people just need a stiff drink at 35,000 feet. These cocktail kits help travelers make it a good one. From a simple Gin and Tonic to an Old Fashioned and even a Bloody Mary, these little kits make the perfect stocking stuffer.
Buy them on Amazon from $15.00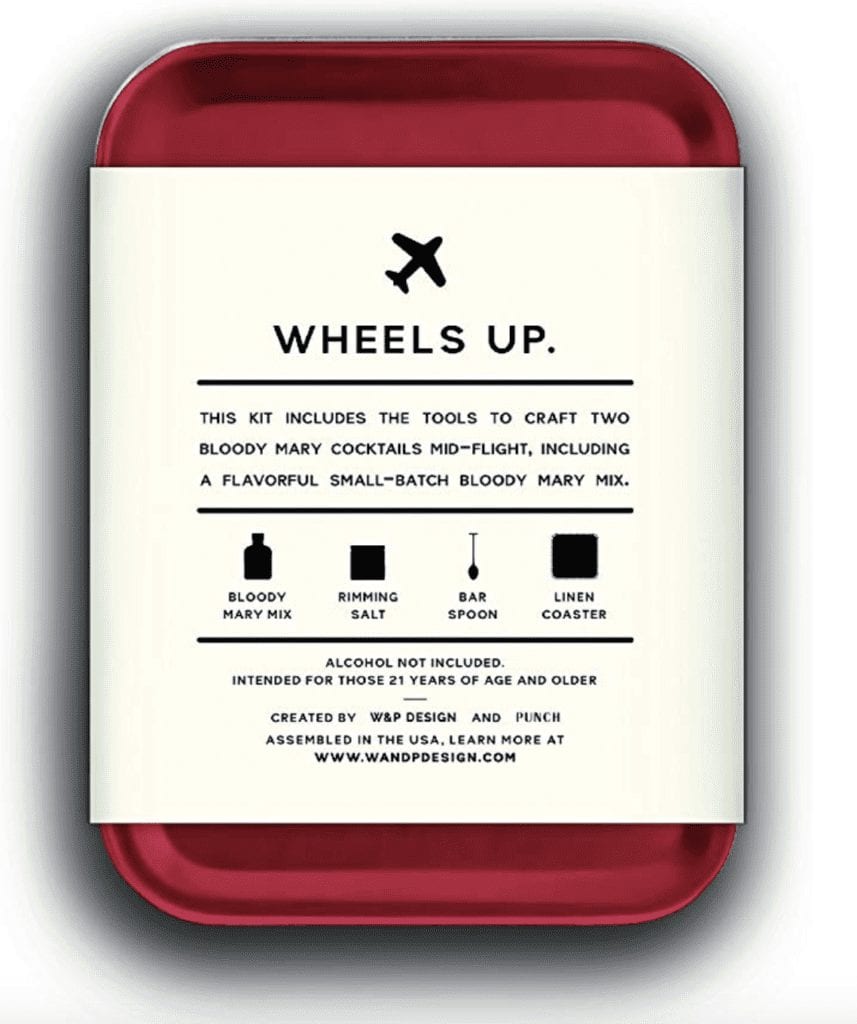 12. Packable Daypack
Sure, you've got your luggage and a personal item. But a daypack can come in handy for hiking, day trips, and exploring.
This packable bag is perfect to bring the necessities when you leave your hotel or Airbnb without weighing you down. This 4monster Packable DayPack is made of some magical, stretchy and water-resistant fabric that is up for any job. But the best part is that it folds into itself, stuffing into a tiny, fist-sized pouch. That means you or your favorite traveler can throw it into your luggage and break it out only when you need it.
It's available in two sizes and four colors.
Buy it on Amazon from $17.99
13. BagSmart Electronics Cable Organizer
Nothing clutters up luggage quite like a tangled mess of cords. This bag is the perfect stocking stuffer and helps travelers keep their electronic chargers and cords organized. It comes in five colors and can hold just about any cord, battery or electronic accessory you can think of.
Buy it on Amazon for $17.99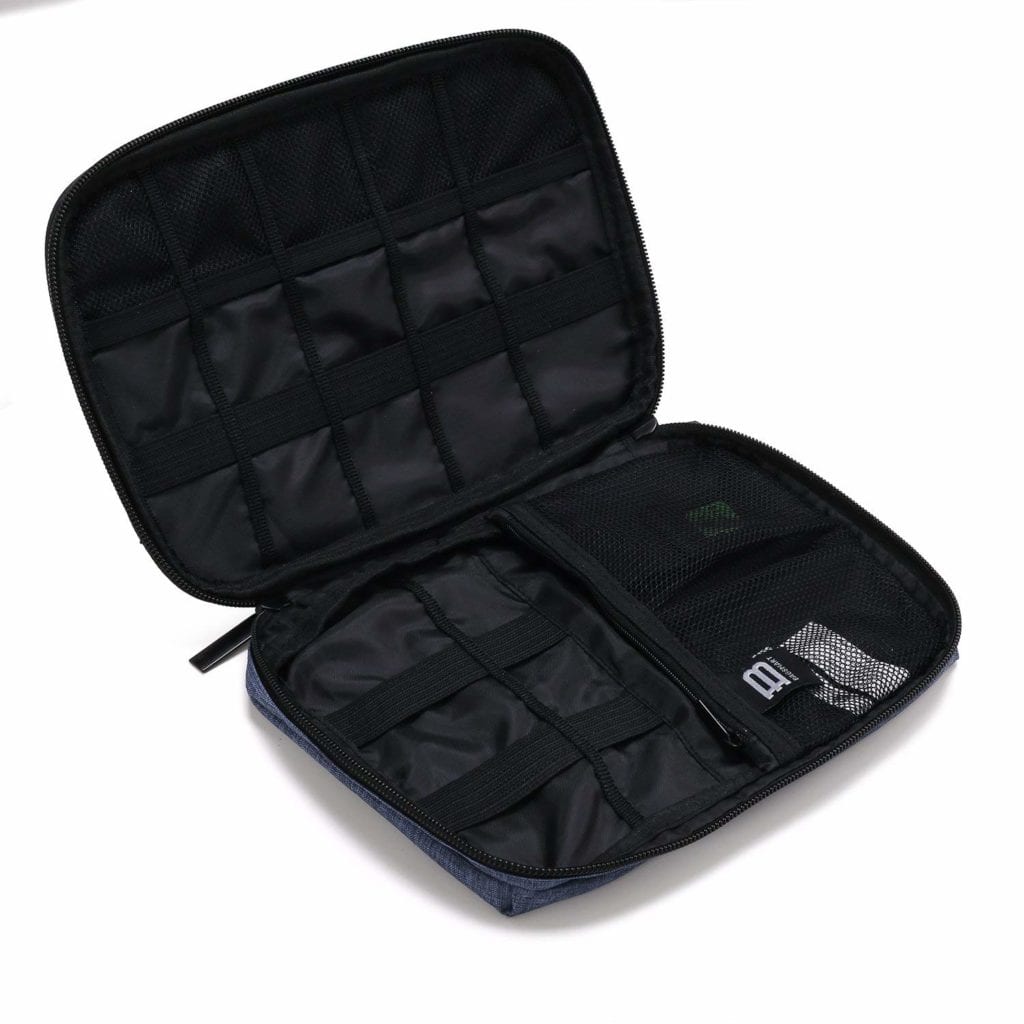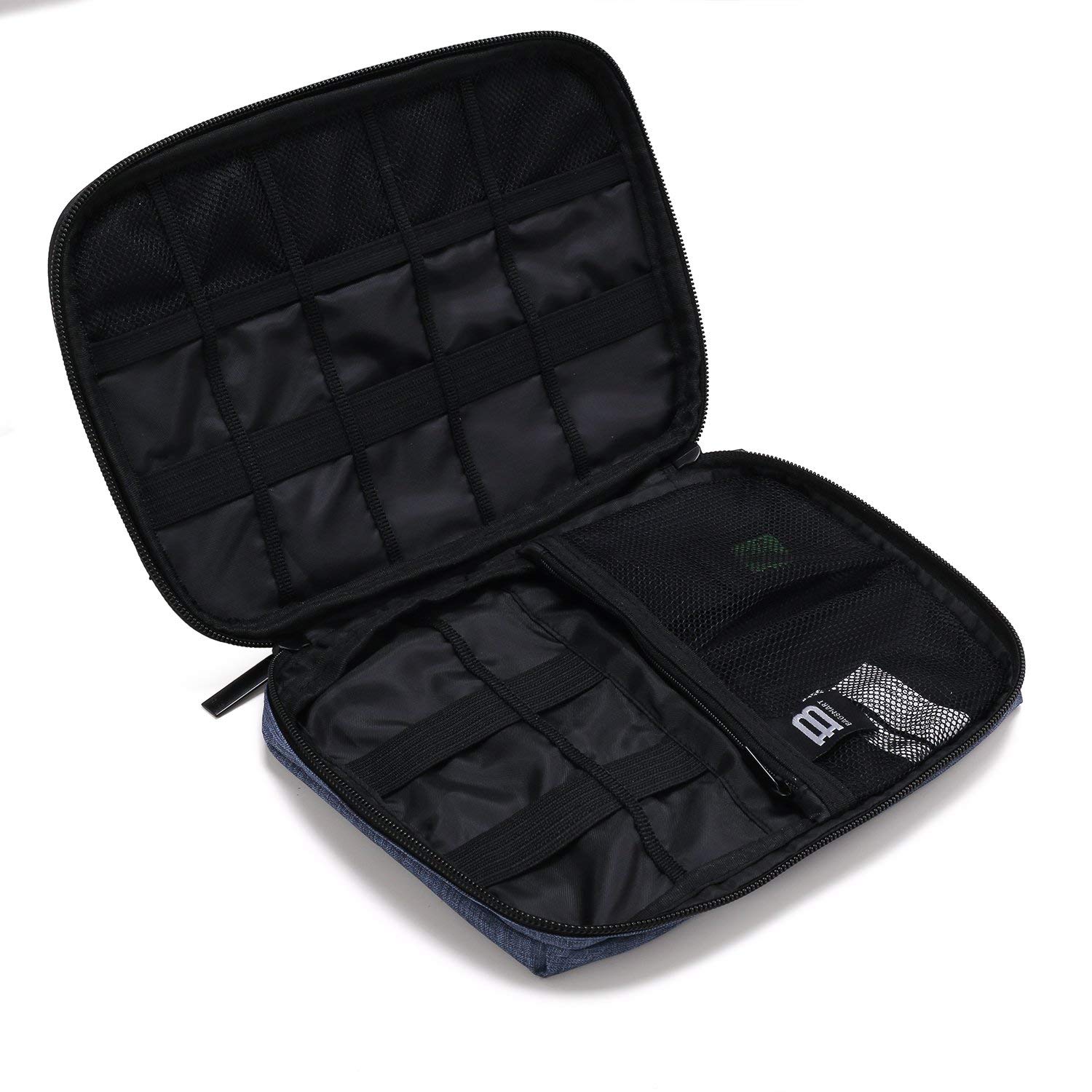 14. Thrifty Traveler Premium
We saved the best for last.
What better gift to give someone than a year of cheap travel?!
Read up on our Thrifty Traveler Premium service, and you'll see that it means you get the best international flight deals we find directly to your inbox. We're biased, but we think there's no better way to help someone travel for cheap.
You can give someone – including yourself, lucky you! – a year of this service for just $40 (normally $45). The one-year membership will be activated on January 1, 2020. This is not a subscription and will end on December 31, 2020.
Bottom Line
The best travel accessories don't have to break the bank. Give these essentials to the travel junkie in your life.
Which of these travel gifts are making an appearance on your gift list? We want to know!
Want the best flight deals and travel tips delivered to your inbox?
Sign up for Thrifty Traveler, and like us on Facebook or follow us on Twitter & Instagram

Editorial Note: Any opinions, analyses, reviews, or recommendations expressed in this article are those of the author's alone, and have not been reviewed, approved, or otherwise endorsed by any card issuer.