As the saying goes, all good things must come to an end – and that certainly rings true when it comes to sweet spots for booking flights with points and miles.
Sweet spots are airline award tickets that provide outsized value when compared to the corresponding cash price. Over the years we've seen many of these deals fall victim to award chart changes – the price an airline charges in miles for a given route – as well as shifting airline partnerships and alliances.
For years, American Airlines AAdvantage miles have always been some of the easiest to earn – with some incredible redemption rates thanks to American's outstanding airline partners through the Oneworld Alliance. But, that might not be the case for much longer.
American recently moved to dynamic pricing when redeeming AA miles for their own flights, and it's not unlikely to think big changes could be coming to their partner awards as well. American's partner award chart lives on for now, but it's anyone's guess as to how long that will last.
Read on for the six sweet spots for using AAdvantage miles you should book while you still can!
Want these and other deals to use your AA miles? Get award alerts with Thrifty Traveler Premium+!
Business Class to the Middle East for 70K Miles
If you're still a bit unclear about what exactly a sweet spot is when it comes to using points and miles to book flights, this first example should help.
Both American and Qatar Airways operate direct flights from New York City (JFK) to Doha (DOH). AA and Qatar are both a part of the Oneworld Alliance, which means you can use one airline's loyalty program to book flights on the other. In this example, we have the option to fly on either an American Airlines flight or a Qatar Airways flight using the same AA miles.
The difference in cost for the same route is startling. American is charging an astronomical 278,500 AAdvantage miles one-way for their own flight while only charging 70,000 AAdvantage miles one-way for an arguably better business class experience on the Qatar Airways flight. I'll take that 75% discount each and every time.
The reason for the difference in price is simple: Awards booked on Qatar Airways follow AA's partner award chart, whereas awards booked on an American Airlines flight follow a dynamic pricing model – meaning the airline charges whatever they want, and that's typically tied to the cash price.
But, Doha doesn't have to be your final destination. You can connect through Doha onward and visit other cities within the region – all for just 70,000 American miles.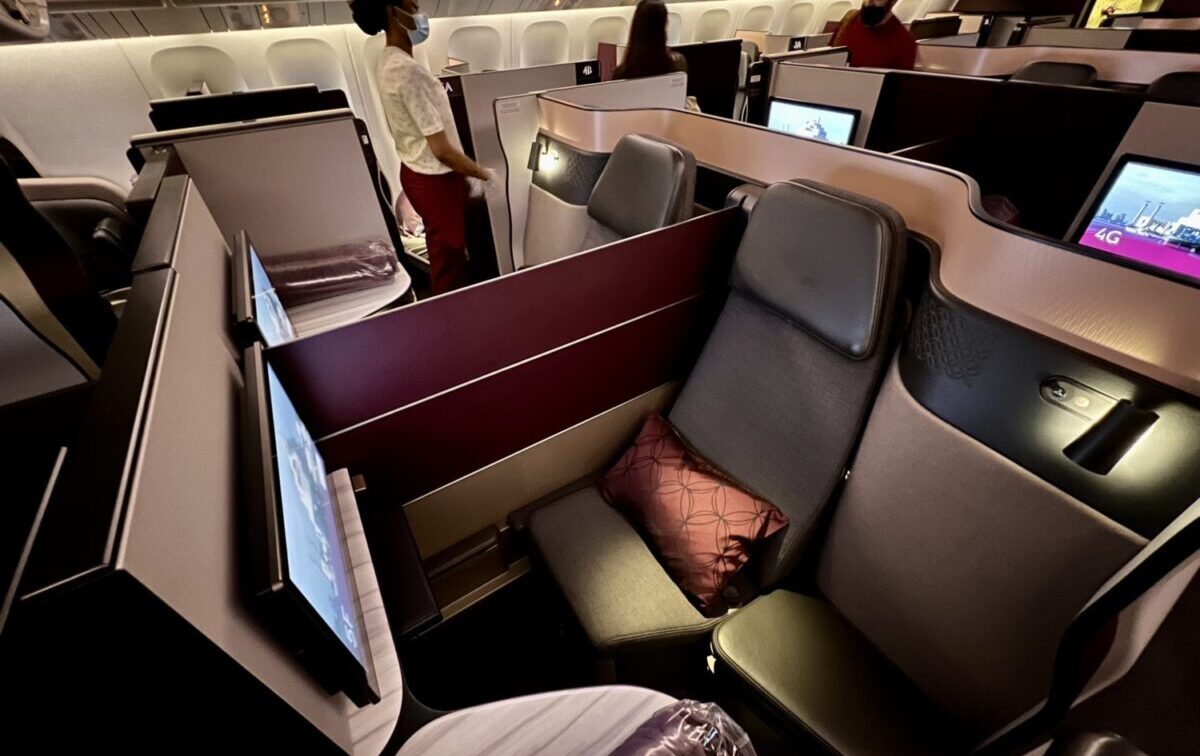 What makes this even better is not only can you go further than Doha for the same 70,000 miles, but your short connecting flight is often ticketed in first class.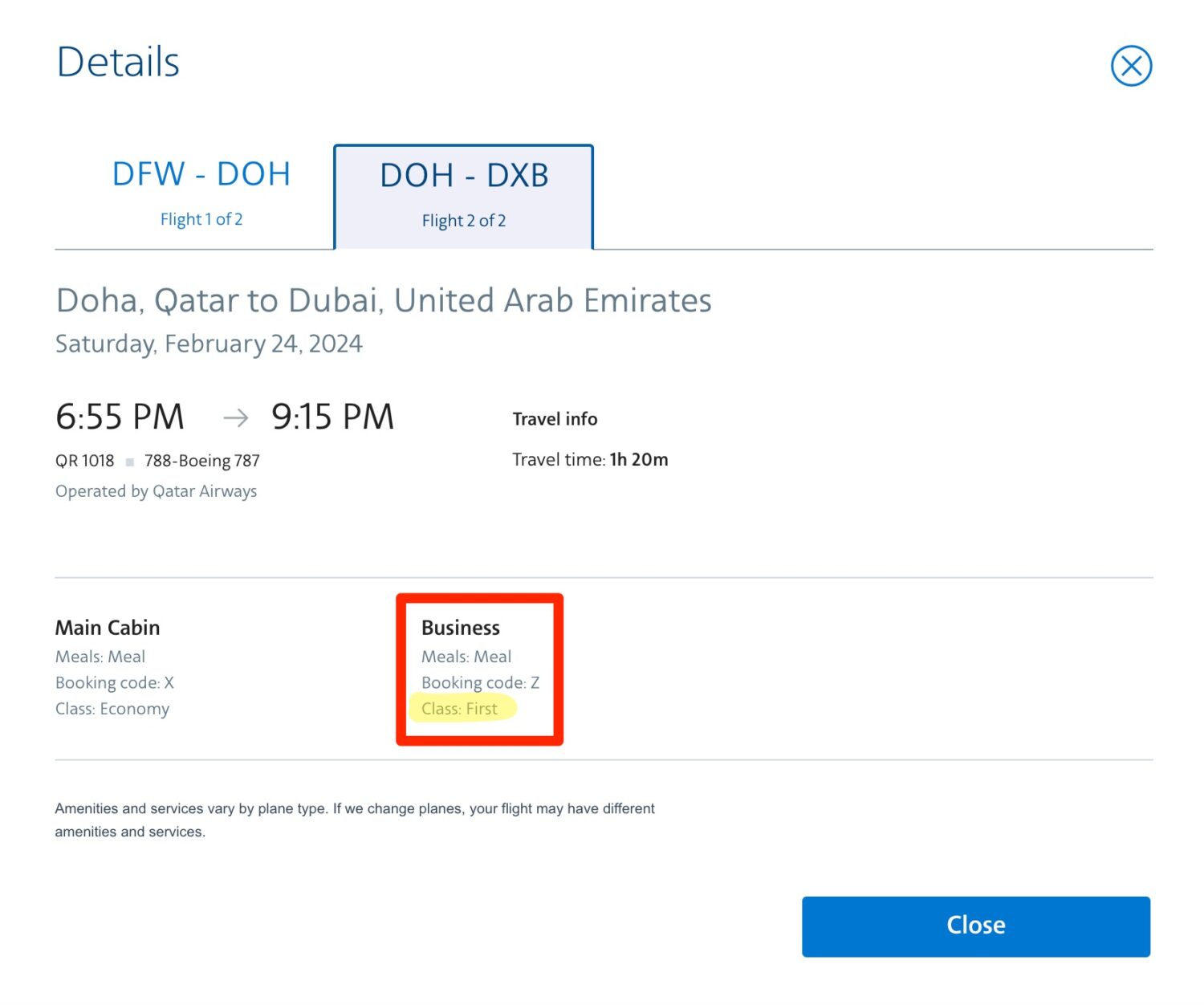 Why does flying first class matter for such a short flight? That short regional flight is also your ticket into Qatar Airways' exclusive Al Safwa First Class Lounge in Doha.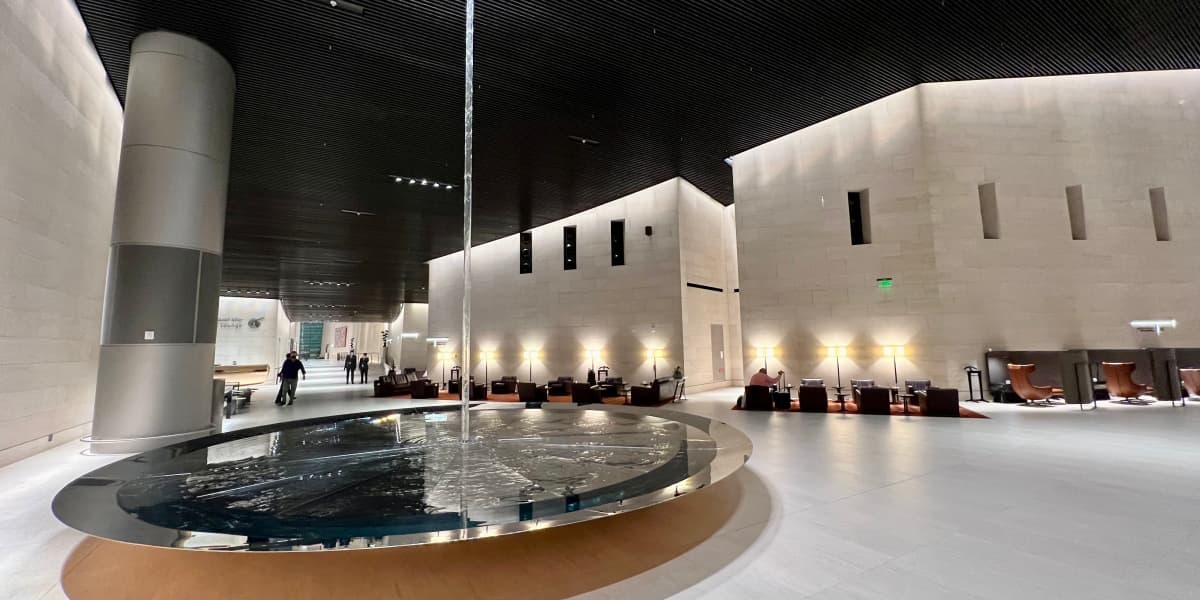 This lounge is unlike any other in the world. It's similar to a museum with free meals, private sleeping quarters, and a spa. Until you get there for yourself, you'll just have to trust us that your short regional flight getting ticketed in first class matters.
The problem is finding the award space to actually book these suites using your AA miles. Thrifty Traveler Premium+ does that legwork for you: We've sent members dozens of award alerts to book Qsuites with AA miles in the last two years, just like this one.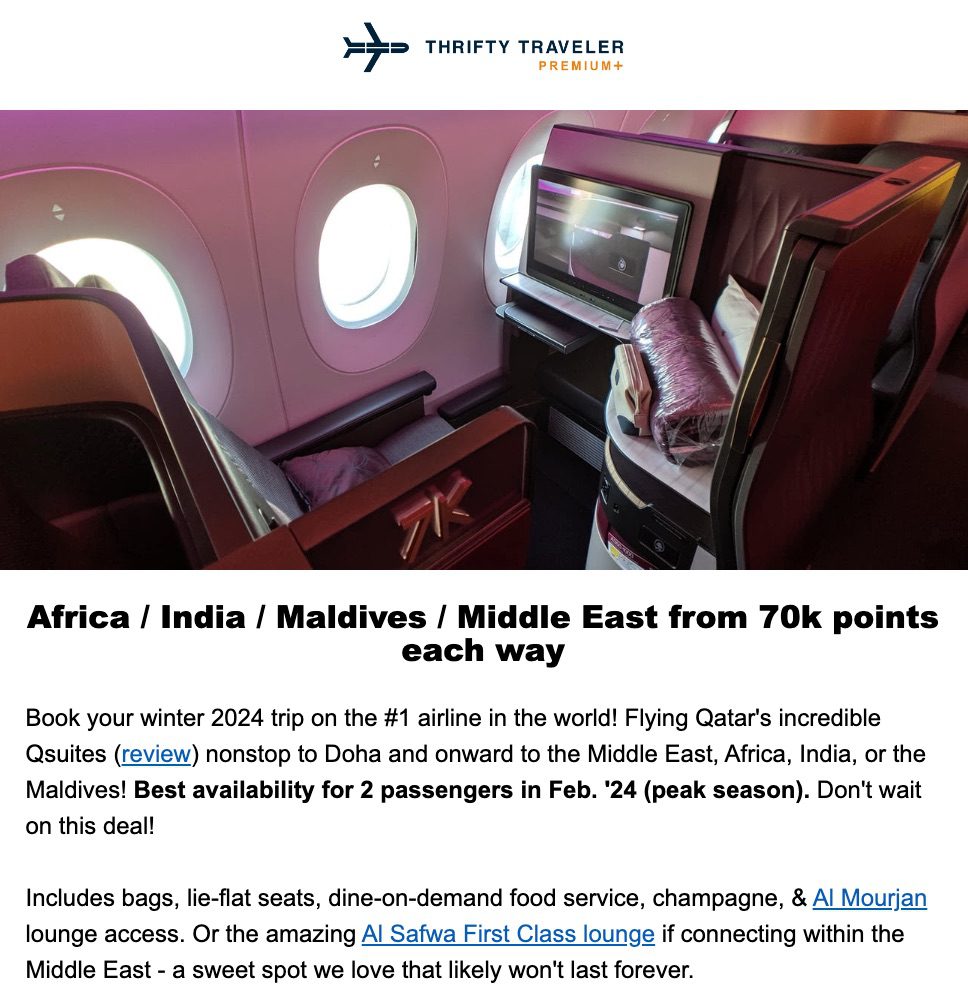 Get alerts like this one to use your American miles with Thrifty Traveler Premium+!
Fly Lie-Flat to South Africa for 75K Miles
The African continent is a tough place to get to for North American travelers, both in terms of distance and price. That's what makes this sweet spot so special. You can fly American partner, Qatar Airways', award-winning business class all the way from North America to South Africa for just 75,000 AAdvantage miles one-way.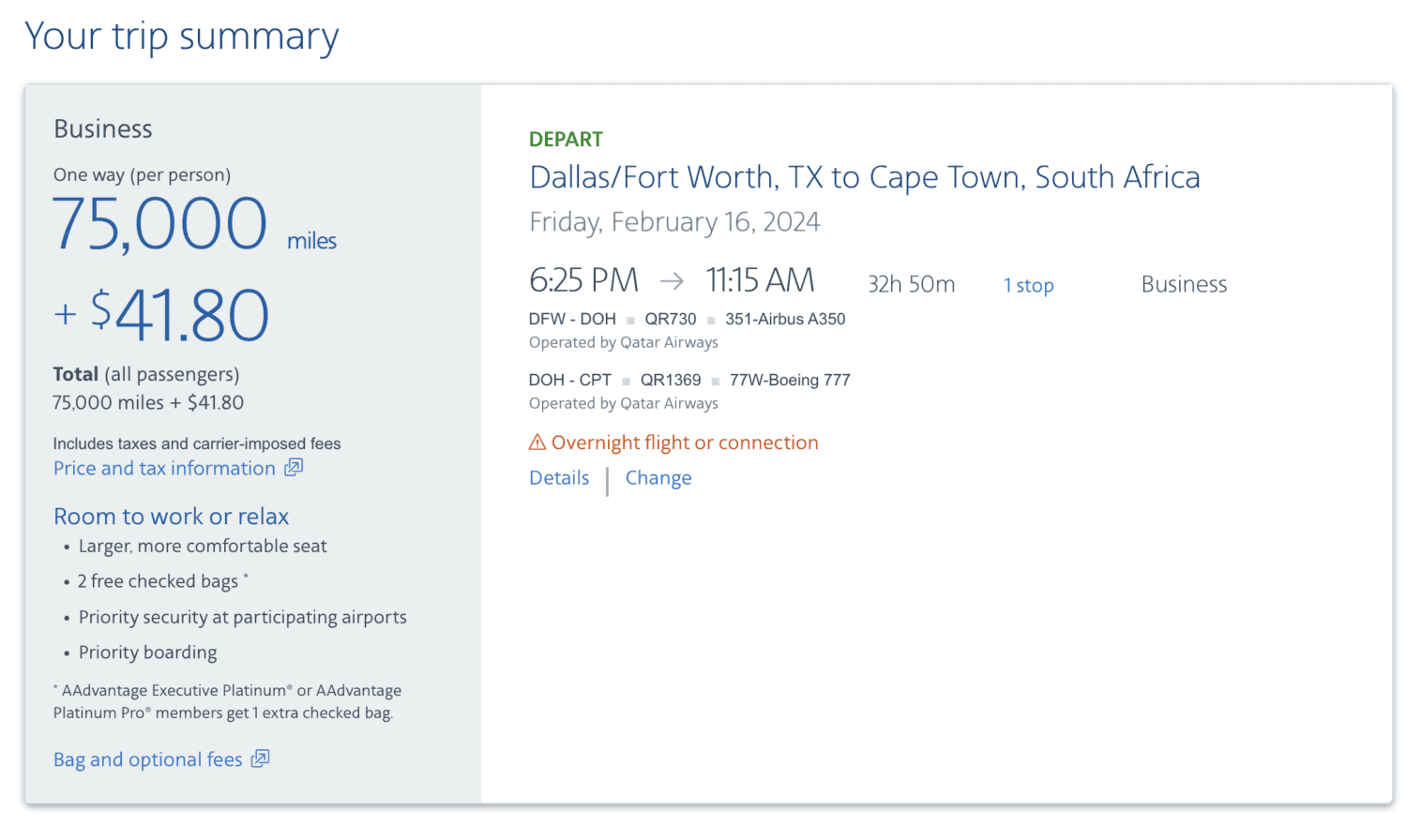 When you take into consideration that these flights include 25 hours of lie-flat business class flying time, it really puts into perspective how sweet this deal is.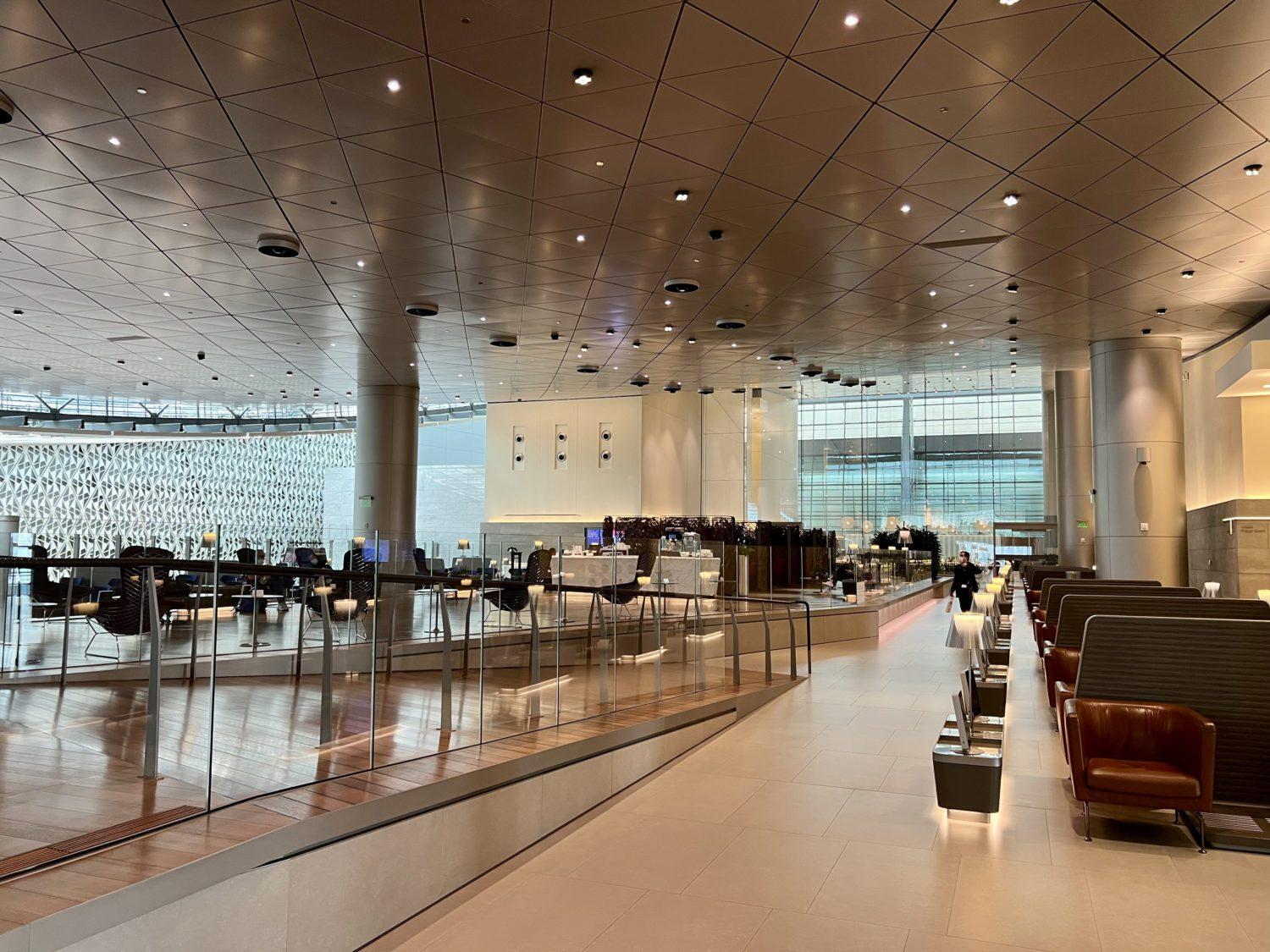 Unfortunately, you won't get access to the Al Safwa Lounge with these flights – at least without paying up for a day pass – but that's alright because Qatar Airways' Al Mourjan Business Lounge is no slouch either. Here you'll have access to two separate restaurants – one with full-service a la carte dining – multiple sitting areas, a business center, a game room, shower suites, and nap suites.
Read our full review of the Al Mourjan Lounge here! 
Fly Japan Airlines Business Class for 60K Miles
You were probably beginning to think that all AA sweet spots involve flying Qatar Airways – and many of the best ones do – but American's partner network is far deeper than that.
Japan Airlines business class is one of the best ways to fly, if you ask us, especially because it offers one of the world's best business class seats. They're called SkySuites. In the right seat, it's both spacious and insanely private. Some of the best food you'll find in the sky doesn't hurt either.
American Airlines charges just 60,000 AAdvantage miles to fly from the U.S. to Tokyo in Japan Airlines business class. That price is the same whether you're originating in an American hub like Dallas-Fort Worth (DFW) or a small regional airport like Sioux Falls, SD (FSD).
If I had to speculate, I'd say this hate this AA miles sweet spot seems the least likely to last of them all. Just last month, Oneworld partner, Alaska Airlines raised award rates to fly on Japan Airlines by as much as 42%. It wouldn't be at all surprising to see American follow suit with a similar devaluation and I'd expect them to do so sooner rather than later.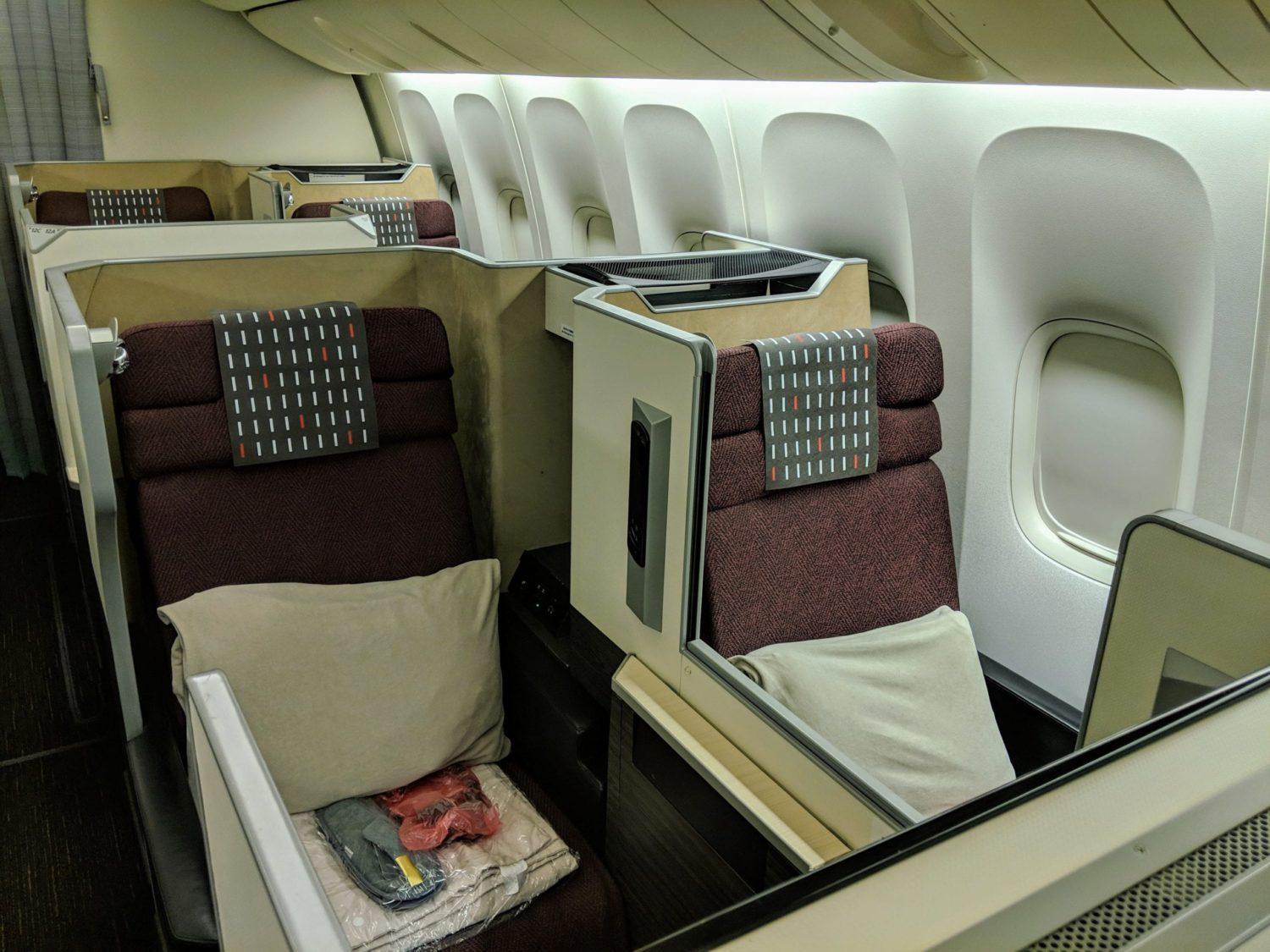 Read our full review of Japan Airlines business class here! 
Finding the availability to actually book these seats with your AA miles can be a challenge. But Thrifty Traveler Premium+ members regularly receive alerts when these excellent flights are wide-open for the taking, like this deal for two passengers to fly to Tokyo in early 2024.
Southeast Asia for 70K Miles in Biz Class
Now that we've covered how to get to Japan in business class for just 60,000 AAdvantage miles, let's go even further into Asia – Southeast Asia, to be more specific.
For just 10,000 additional AAdvantage miles you can connect in Tokyo and continue on to Southeast Asia. Flying all the way from the U.S. to Ho Chi Minh City, Vietnam (SGN) for only 70,000 AAdvantage miles one-way is a bargain, no matter how you look at it.
Thrifty Tip: If you're short on miles or just looking to stretch your travel budget a little further. Consider flying in economy for just 37,500 AAdvantage miles one-way. Japan Airlines is our favorite airline for flying to Asia in economy.
Get to the Caribbean for 20K Miles Roundtrip
Up until this point, all the sweet spots I've covered have been for bucket list trips around the world. While it's fun to dream, I realize that those might not be realistic for every traveler.
If you're looking to stay a little closer to home while still collecting a passport stamp, the Caribbean might be just the place for you.
From Aruba to Saint Lucia, American has you covered. Thanks to their extensive network in Latin America and the Caribbean, it's quite easy – and affordable – to get to an island in the sun. American charges just 20,000 AAdvantage miles for roundtrip flights from anywhere in the Continental U.S. to the Caribbean. Taxes and fees will vary depending on which country you're visiting, but they're usually right around $100 on roundtrip itineraries.
That's quite the bargain for flights that typically price out at $500 or more roundtrip!
Another way to look at this sweet spot is to compare these same routes flying one of American's closest competitors: United Airlines. United's lowest-priced awards cost 40,000 United MileagePlus miles for the same roundtrip flights. Half-off pricing with AAdvantage miles seems like a pretty good deal to me!
Redeem AA Miles to Fly Roundtrip to South America
Want to head a little further south? Just like flights to the Caribbean, it's easy to fly to much of South America with American's AAdvantage program.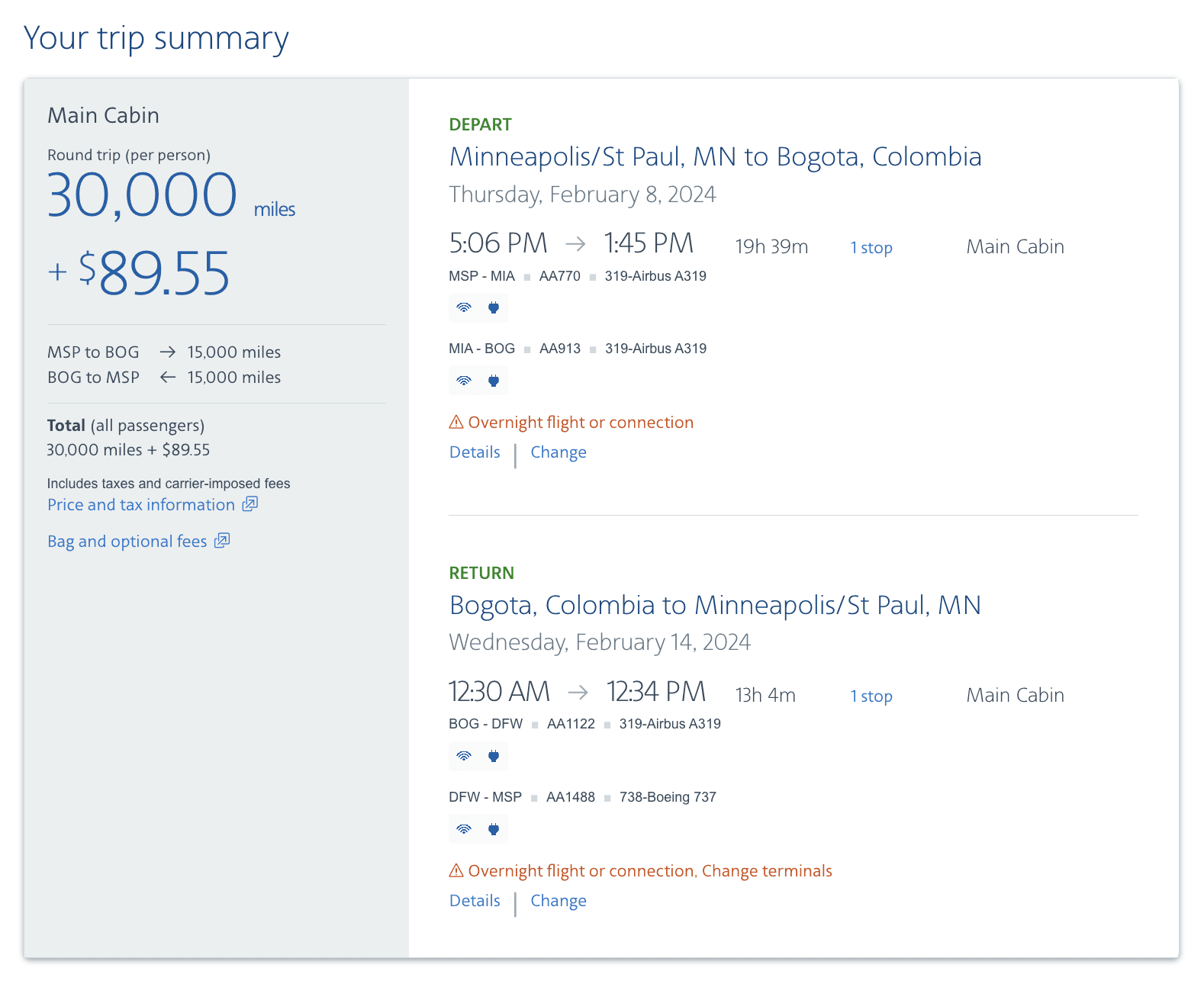 Whether you're headed to Bogotá, Lima, or Quito – roundtrip flights from the continental U.S. to much (but not all) of South America cost just 30,000 AAdvantage miles, and less than $100 in taxes and fees. That's a steal! Especially when you consider cash prices on these exact same roundtrip flights are routinely $700 or more.
Again, if we use United Airlines as a comparison, you'll pay more in United MileagePlus miles – albeit less drastic than the Caribbean sweet spot – for the same roundtrip flights. Just like with flights to the Caribbean, United charges 20,000 miles in each direction at the lowest level or 40,000 for the roundtrip. Saving 10,000 miles by booking roundtrip with American's AAdvantage program seems like a no-brainer to me!
If you want to fly even further south, it won't cost you many more miles to do so. Flights to the rest of South America, including countries like Brazil, Argentina, and Chile cost a very reasonable 40,000 AAdvantage miles roundtrip with similar taxes and fees.
Thrifty Tip: Have a layover in Bogotá (BOG)? Use your Priority Pass membership from a card like the Capital One Venture X Rewards Credit Card to get into the outstanding El Dorado Lounge.
How to Book Flights With AAdvantage Miles
The best part of these award redemptions is how easy they are to search and book on American's website, which is rarely the case for other sweet spots using points and miles.
While it's not required to search for flights, you'll need to create an American Airlines AAdvantage account before actually booking any of these awards. If you currently have an American Airlines credit card like the Citi / AAdvantage® Platinum Select® World Elite Mastercard® or the Barclays AAdvantage® Aviator® Mastercard, you'll already have an AAdvantage account number, even if you've never logged in on American's website.
On the AA homepage, you should see a search box in the middle of the page that looks like this.
To search for award availability – flights you can actually book with your AA miles – you'll need to select "Redeem miles." It's also helpful to switch from "roundtrip" to "one-way" when getting started. After checking these boxes and entering your city pairs, you'll need to select a departure date.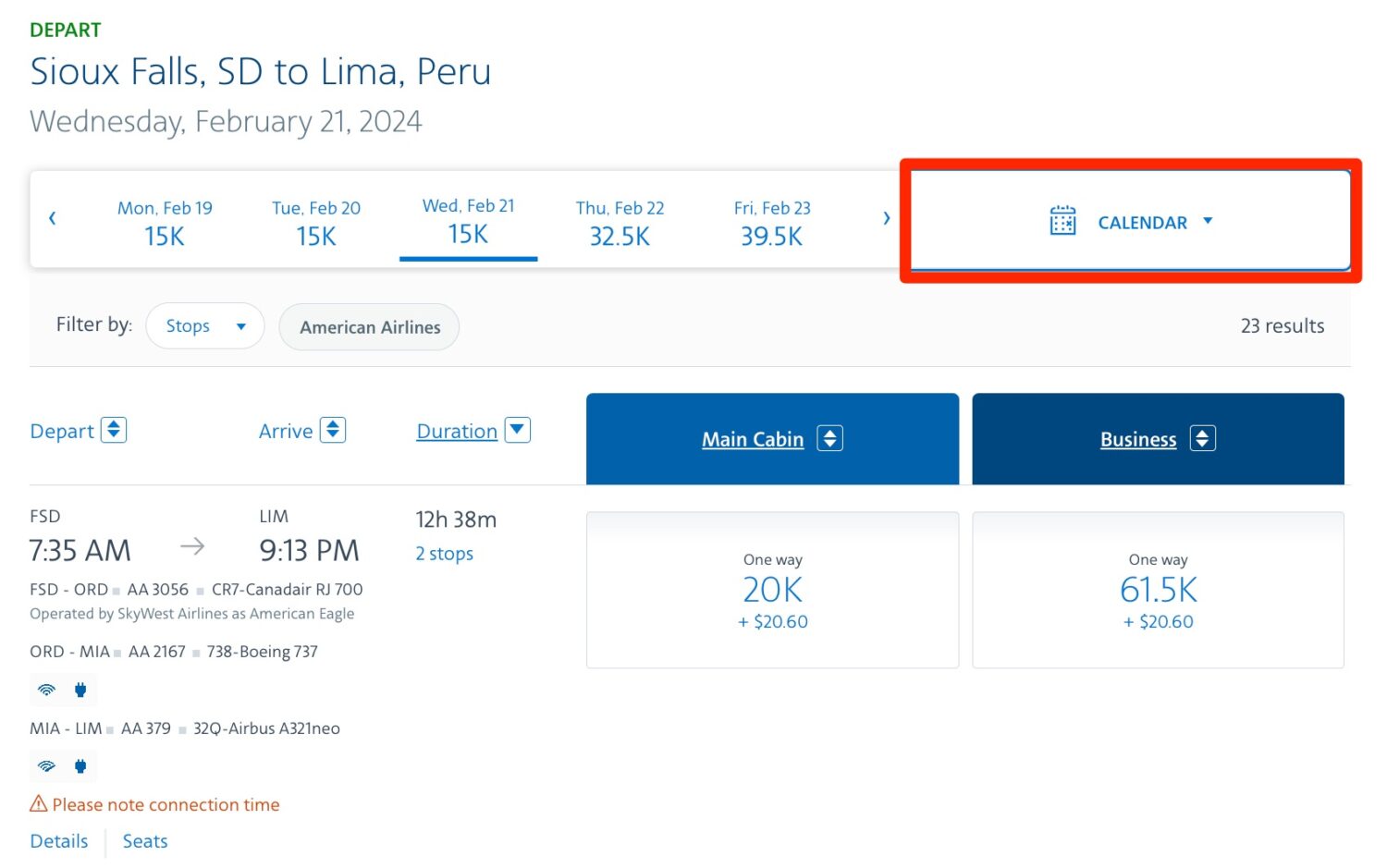 If you don't see what you're looking for with the initial search results, you'll have the option to switch to a calendar view. You'll see a month's worth of award availability, which can help identify the flights you want.
In the example above, I can see there are eight dates in February with one-way flights to South America for 15,000 miles. Choose the date that works best, select the flight departure that matches the award rate you're looking for, and continue to the booking page.
It might be several searches and some clicking around to find the rates to book any of the deals we highlighted above, but the AA website really is one of the best for searching for award space.
How to Earn AAdvantage Miles
American Airlines' AAdvantage program is chock-full of sweet spots for award flights, both within the U.S. and abroad. And, it's easy to build up the miles needed to book them.
American Airlines is unique in the fact that they have co-branded credit card relationships with two different banks – Barclays and Citi. This works out great for AAdvantage members as it provides several avenues for amassing a boatload of AA miles in a hurry.
To start with, there is the AAdvantage World Elite Mastercard from Barclays. While most credit cards require you to spend $2,000 or more in the first few months to unlock a big welcome bonus, that's not the case here. Make one purchase, whether it's a pack of gum, a cup of coffee, a flight, or something else, and you can earn a quick and easy 60,000 miles. Plus, when you add an authorized user card and make a purchase on that card within the first 90 days, you'll earn an additional 15,000 miles. That's 75,000 miles from making just two purchases!
They're some of the easiest points and miles you will ever earn. The card's $99 annual fee is not waived in your first year of card membership.
Read our full review of the AAdvantage Aviator Red World Elite Mastercard!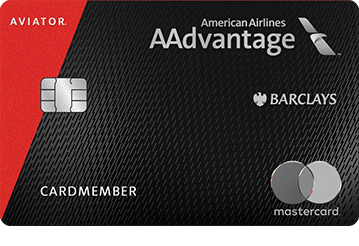 Learn more about the Barclays AAdvantage World Elite MasterCard (Full disclosure: this is not an affiliate link).
And then there's American's relationship with Citi, which means you can also apply for the Citi / AAdvantage® Platinum Select® World Elite Mastercard®. And you might want to now, as Citi and American just rolled out an even bigger bonus: You can now earn 50,000 AAdvantage Miles after spending $2,500 within three months of card membership. And the card's $99 annual fee is waived for the first year of card membership.
Read our full review of the Citi AAdvantage Platinum Select World Elite Mastercard!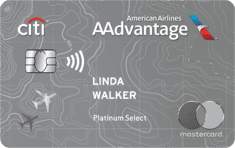 Learn more about the Citi® / AAdvantage® Platinum Select® World Elite Mastercard®
Bottom Line
Sweet spots are the stuff we dream about when it comes to using our hard-earned points & miles, but the reality is that with many loyalty programs, the best sweet spots are strictly theoretical.
The difference here is that American Airlines has multiple sweet spot awards that are easy to find online and you can even book some of them without a giant stash of AAdvantage miles. The only catch is that you need to cash in before they're gone!