If there's one silver lining to how coronavirus has disrupted travel, it's a massive amount of business and first-class award availability. And not just for the near future, but well into 2021, too.
Case in point: We've found a goldmine of saver award availability to fly United business class to Europe almost every single day from January through late April 2021, with seats for four or more! That includes many flights in United's new, spacious Polaris business class seats. Return availability is outstanding, too.
If you've been looking to fly to Frankfurt (FRA), Munich (MUC), London-Heathrow (LHR), Amsterdam (AMS), or beyond, this is a great chance to do it in style next year.
Want more award alerts like this one? We send them to Thrifty Traveler Premium members first, along with dirt-cheap international flight deals. 
Four Polaris seats every day between Chicago and Frankfurt!
But perhaps the best part is that there is availability nationwide – not just from United's international hubs like Chicago-O'Hare (ORD) or Newark (EWR). Using United miles, you can start your search from almost any airport with United service and cross the pond in business class without paying more miles. You'll likely make that first, short domestic flight in economy before moving up to business class.
United Airlines moved to dynamic award pricing last year, so MileagePlus hoarders are accustomed to seeing sky-high redemption rates for business class seats – but not here! These saver award flights are bookable for just 60,000 United miles each way. You could also book these United business class seats using Aeroplan miles (55,000 one-way), Turkish Airlines miles (45,000 one-way), or All Nippon Airways miles (88,000 miles round-trip). More on that below.
International travel is up in the air right now, and there's no guarantee these flights will take off as scheduled. But United has already resumed flying some of its European routes out of its hubs. And while the airline charges general members $125 per ticket to cancel and get their miles back, airlines are constantly expanding their waivers for free cancellation due to coronavirus – including award tickets. Aeroplan charges a $75 redeposit fee, while ANA levies a 3,000-mile surcharge.
No matter how you book, you'll get your own lie-flat seat across the pond. United's new Polaris business class are some of the best seats you'll find from any U.S. airline. It's a well-designed seat with great privacy and a large space to spread out. But the fun starts before that. You'll get access to United's Polaris lounges, easily some of the best airport lounges in the U.S. with a la carte dining and great cocktails, too.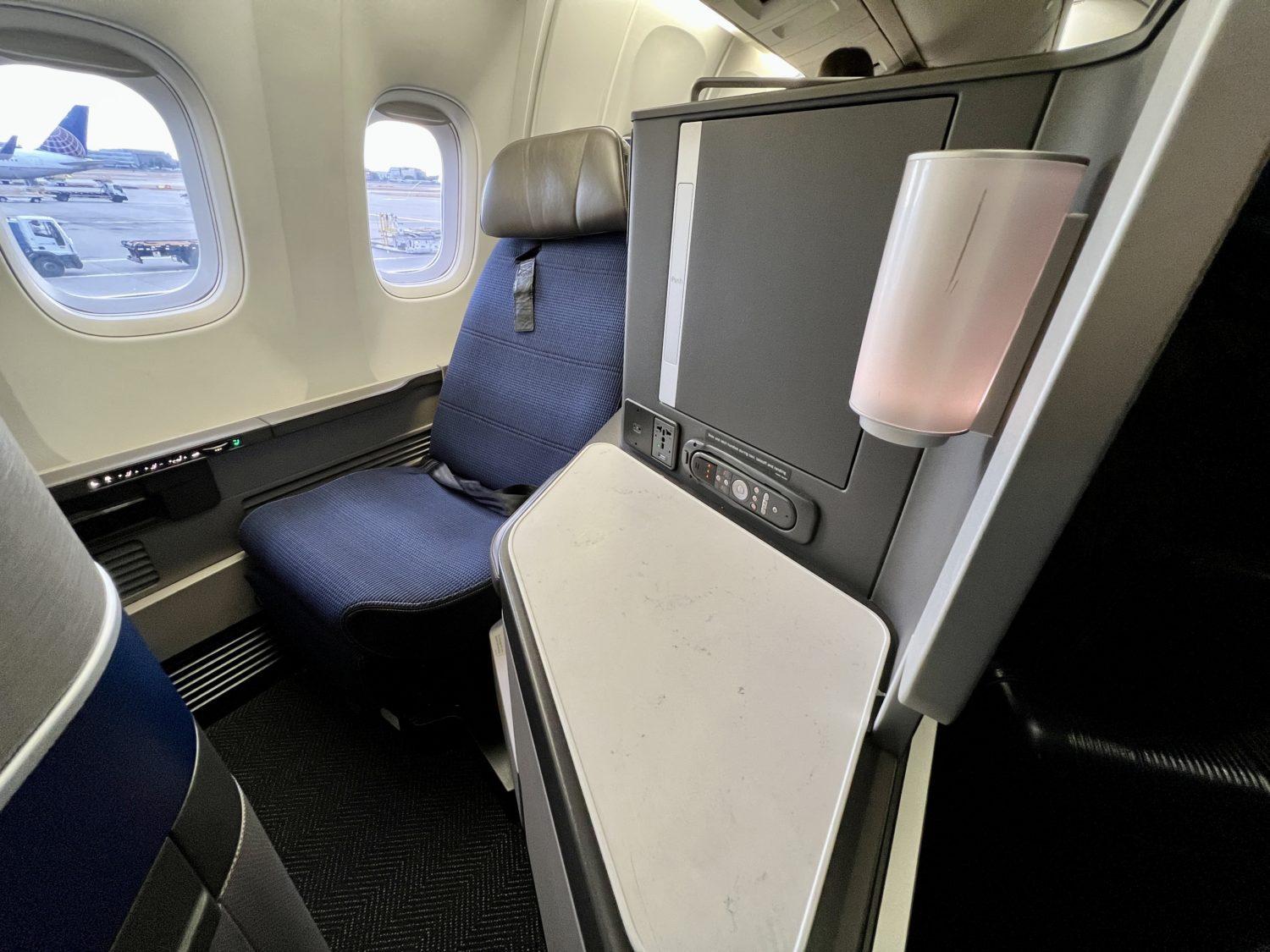 Read our full review of United Polaris business class!
Want to make sure you're in these new Polaris seats? Look for flights on the Boeing 777-300ER or Boeing 787-10 (with just four seats in each row) and select 767-300s (with just three seats across in each row.)
How to Book
Beyond just how wide-open this award availability is, the best part about this award redemption is just how easy it is to get the miles you need to book it. Between airline partners and transferrable credit card points, you've got plenty of options.
Of course, you could book with United miles. That's the easiest option, especially if you're not starting from a major United hub. United charges 60,000 miles each way, or 120,000 miles for the round-trip ticket in business class. And you can up your balance of United miles by transferring them from Chase Ultimate Rewards points.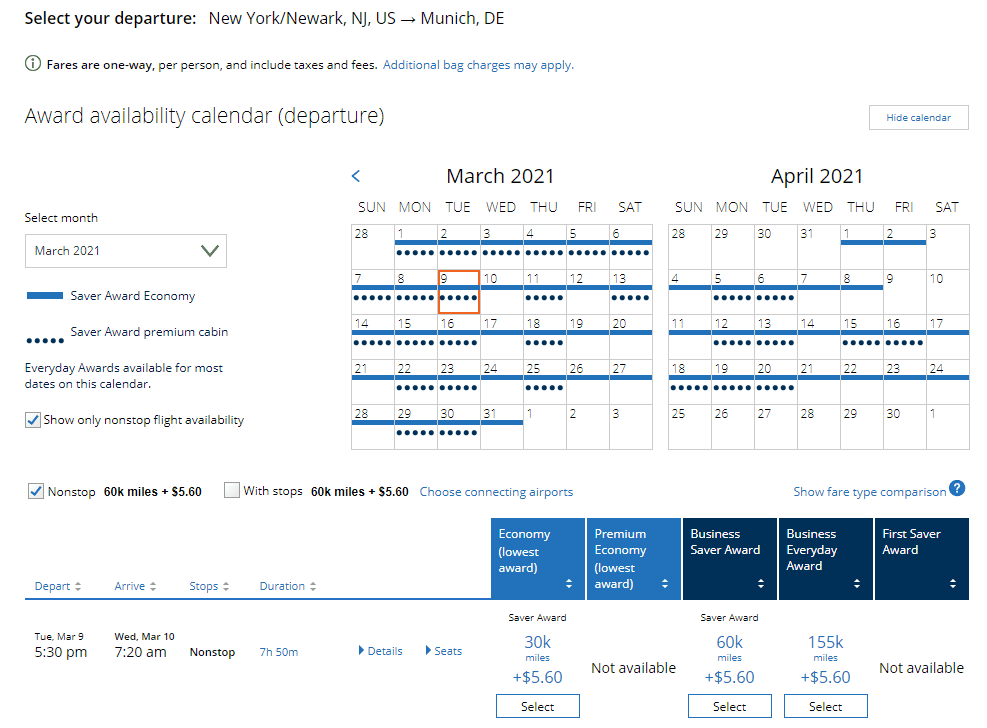 Turkish Airlines miles are another solid option – but you'll need a stash of Citi ThankYou points to transfer over. Turkish charges just 45,000 miles for the one-way to Europe in business class.
But the best value might be booking your United business class tickets using ANA miles. This Japanese airline charges just 88,000 miles round-trip to fly business class from the U.S. to Europe. That's a steal.
Read our full walkthrough on how to book business class flights to Europe using ANA miles!
That said, there are two hitches to keep in mind when booking with ANA miles. First, you have to book round-trip flights – one-ways are not allowed. And second, you can only book flights for yourself and family members. So don't count on booking these flights for you and a travel buddy.
Read more: How to fly business class for the price of economy using ANA miles
No matter which way you book, the taxes and fees should be reasonable. It's just $5.60 for the one-way from the U.S. to Europe, and round-trip bookings will cost you between $50 and roughly $200, depending on where you're heading and which mileage program you use.
Bottom Line
This is a nearly unprecedented amount of award availability: Almost any United flight to Europe you can think of has availability for four or more travelers. And while travel to Europe still feels uncertain now, you can lock in an amazing trip for next winter or spring.
Lead photo courtesy of United Airlines