Forget what you've seen and heard about expensive flights: Summer flight prices have been dropping lately if you know where to look. Even with the traditionally pricey summer travel season underway, cheap flights for trips in July, August, and September are still out there – and in some cases, prices are still dropping.
A year after unthinkably expensive domestic airfare, we've seen a resurgence of sub-$200 fares across the country to destinations from New York City and Chicago to Colorado and Lake Tahoe. Nonstop flights to Iceland have been dipping under $600 yet again, and even ultra-rare business class deals to Europe this summer are in sight if you're trying to use your credit card points.
This is great news for travelers still hoping to book a trip before summer's end. But even if you've already booked your trip for the months ahead, you could still take advantage of this surprising trend in flight prices.
Here's how to make the most of it.
Go Check Your Summer Flights ASAP
If you booked a standard economy airfare airfare or higher, these plummeting flight prices could put you even further ahead.
Unfortunately, the cheapest (and stingiest) basic economy fares can't be changed – or you'll forfeit some big fees when doing so – which means you can't take advantage if and when prices drop. But because major airlines did away with change fees on almost all flights so long as you book at least a main cabin economy fare, that's your ticket to rebook at the new, lower rate if prices drop. You'll get a travel credit or airline voucher for the difference, which you can put towards another fun trip!
We have a full walkthrough on how to rebook flights after prices drop that you should consult. You might be shocked at what you find.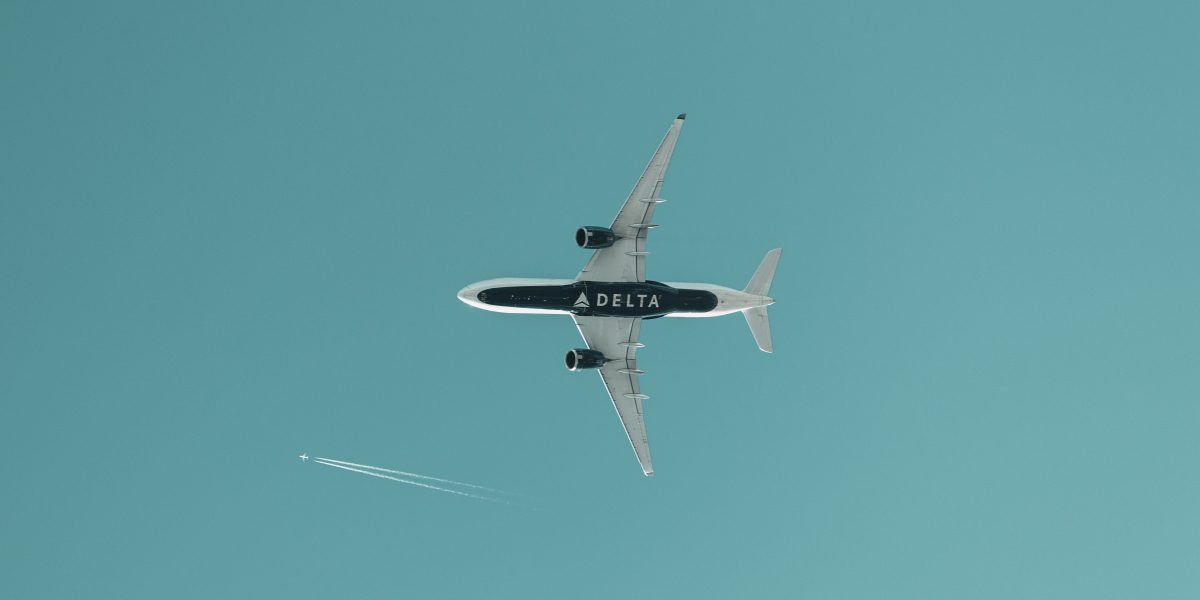 I've done it several times for upcoming summer trips: rebooking some long-haul flights to Europe to save about 40,000 points; rebooked some positioning flights into First Class (and was still credited a few thousands Delta SkyMiles!); and then changed another domestic flight for the late summer and got an eCredit in my account as a result.
It's one of the best travel hacks you can employ right now and an easy way to save even more on travel. Here's what I do:
As soon as I book a flight with cash, I set a Google Flights price alert for the exact fare I booked. If I've got some flexibility, I also set a few extra alerts for other flights on the same day, from nearby airports, and for days surrounding that one.
Every month, I go through all of my flights and re-check the prices to see if the price has dropped. This manual process is more important for flights booked with points and miles, but I do it for the cash flights, too.
If prices have dropped on any of my flights, I rebook them right away. If you're flying an airline like Delta or Southwest, an e-credit (or the difference in miles) is typically automatically deposited in your account. On other airlines, you can simply cancel and rebook your fare – slightly less convenient (For other award bookings, you might have to stomach a change fee to make the switch, so it might not always be worth it.)
This summer alone, I've saved tens of thousands of miles and pocketed hundreds of dollars in additional airline credits because I checked and rebooked my airfare. If you have something booked over the next few months, be sure to do the same. You might be surprised at what you find.
Where are Summer Flights Still Cheap?
You might be wondering: If it's already close to mid-July, how can summer flights still be cheap? In many states, families are staring at just over a month of summer travel season left. For more flexible travelers, the summer season creeps into September as well.
In either case, we've been finding plenty of examples of cheap summer flights for our Thrifty Traveler Premium members for travel throughout the summer, including over the next month or so. Some of these deals were the impetus for me to re-check my summer flights in the first place!
These Thrifty Traveler Premium deals can serve as a sort of price alert for you too, giving you the heads up when prices on something you've already booked have taken a nosedive. Let's say, for example, that you have an upcoming trip to Colorado on the books. You might be in luck…
This nonstop flight deal to Colorado Springs (COS) included great bargains for travel this August at prices most travelers are accustomed to seeing for a flight into Denver (DEN). These fares are at least half-off normal prices to COS, so it's probably worth double-checking your previously booked Colorado itineraries – or booking these fares if you haven't already.
If not the Rocky Mountains, you might also have had a trip to the Sierra Nevada mountains outside Lake Tahoe booked this year. And if that's the case, the cost of your Reno (RNO) flights probably went down recently, too.
To the north you'll find Banff National Park in Alberta, where we've seen some of the cheapest flights we can remember to Calgary (YYC), too. Flights to the Canadian Rockies have been on steep discount all summer long thanks to some new WestJet routes. If you booked an August or September Canadian Rockies trip many months ago, I can practically assure you that price has dropped for your trip thanks to deals like these. At the very least, it's worth a look!
Iceland flights are almost always cheap during the lesser-tread fall months, but cheap August fares to Reykjavik (KEF) also sneak onto the calendar every so often. Those Google Flights price alerts can help you catch them – or we can help.
Get cheap flight alerts to your inbox with Thrifty Traveler Premium!
Let's say you had a trip to Iceland booked for $650 or more this summer. With fares dipping as low as $434 roundtrip, you could get an airline credit for $200 or more rebooking your August flights thanks to these lower prices.
It's not just flying economy where this travel hack works – when flying business class, the savings can be even larger. This American Airlines lie-flat business class deal to Paris-Charles de Gaulle (CDG) with summer availability we sent to Thrifty Traveler Premium+ members a few weeks back is a prime example.
Odds are you booked these business class fares to Paris this summer for $5,000 roundtrip or more. Well, you could have canceled those fares for a voucher and instead purchase these sub-$2,000 seats instead!
Better Deals with Your Points, Too
The savings don't stop with cash flights.
In fact, it's even easier if you have points and miles stashed away, too, thanks to this award alert we sent to our Thrifty Traveler Premium+ members for lie-flat seats to Paris just a few days ago.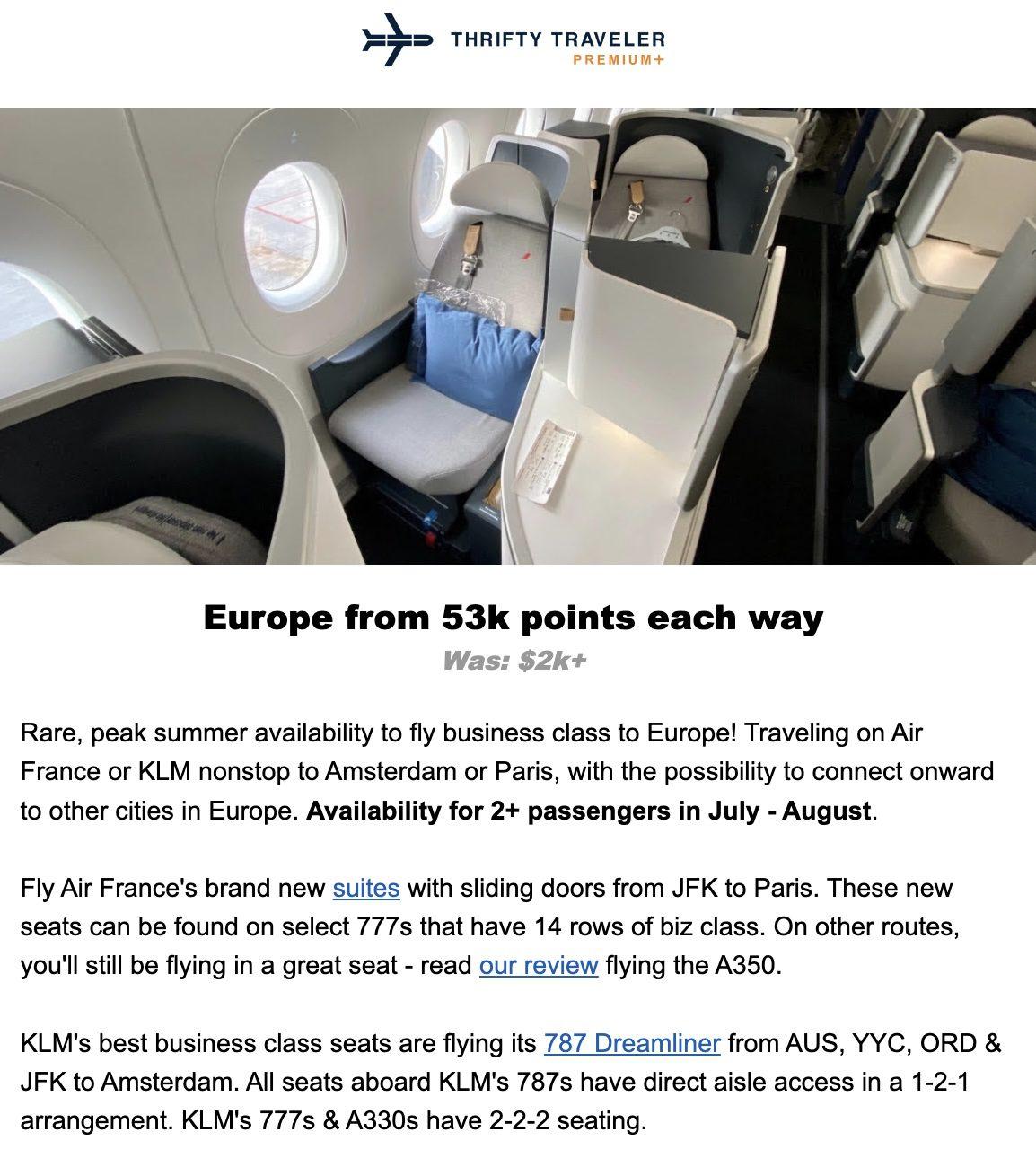 Only Thrifty Traveler Premium+ members get business class deals, including award alerts to use their points and miles!
Book these fares for far more points months ago? Cancel and rebook at the lower rate: Air France/KLM Flying Blue charges a reasonable $50 redeposit fee.
Paris doesn't get all the fun, either. Aer Lingus recently made many of its business class seats flying between the U.S. and Ireland (DUB) this summer bookable to travelers with some points and miles, too.
If you had Ireland flights booked already, you should consider dumping those reservations and booking these instead. You don't even have to tell your travel companion you're doing it – just show up to the airport and surprise them with a business class ticket!
Bottom Line
Don't have your summer trip booked yet? Here's your sign to lock it in – maybe at surprisingly low prices.
Already got your flights locked in? Here's your sign to go double check the prices, because it's more likely than ever that the price has decreased since you booked.
We've been seeing flight prices dropping left and right as we get further into summer – especially domestically, but with some lower prices abroad, too. Rebooking your previously purchased flights is one of the best and easiest ways to save on travel right now.