Within a matter of weeks, coronavirus dismantled travel as we knew it.
The number of travelers moving throughout the U.S. – and across the globe – plummeted to historic lows. Airlines slashed flights back to the absolute bare essentials. Travel bans and restrictions meant to curb the spread of coronavirus made international travel nearly impossible.
Months later, the travel world remains unrecognizable, a shadow of its former self. But there are some signs that things are starting to improve.
Or, as Hunter Keay of Wolfe Research put it during a conference with airlines: It's getting "a little bit less worse."
More People are Traveling
In the U.S., between 2 million and 2.5 million travelers typically move through U.S. each and every day.
By mid-April, that number had dropped by as much as 97% to below 100,000 travelers daily. Within weeks, coronavirus had turned air travel back in time: Those low numbers were last seen in the 1950s, The Associated Press reported.
But in the weeks since, the number of travelers in the U.S. has steadily crept up. The number of people passing through TSA security checkpoints is up by more than 70% from April. On Thursday, May 21, more than 318,000 travelers were recorded – the highest number in more than two months, and the first day above 300,000 since March 23.
As you can see, the amount of people traveling is still way, way down: by nearly 90%. But it's getting better.
Ticket Sales Are Up … Kind Of
As lockdowns began and coronavirus clouded the future of travel with uncertainty, airline ticket sales dried to a trickle.
Meanwhile, airlines slashed as many flights as they could, triggering refunds for travelers with affected flights to, from, or within the U.S. That flipped many airlines' sales upside down, doling out more in refunds than they took in through new ticket sales. Delta, for example, said it's shelled out more than $1.2 billion in refunds since the pandemic began.
Read more: Can you get a refund instead of a voucher for a canceled flight?
Airlines hope they're through the worst of it. Delta Chief Financial Officer Paul Jacobson said last week that they've seen several days where new tickets outpaced refunds – a low bar, but a welcome change. Vacationers are booking more flights for June and July than airlines anticipated.
"We have seen a little bit of a bounce off the bottom," Jacobson said. "But we have to be careful that those actually translate into trips and don't just cancel."
United, Delta Flying More
Airlines went into hibernation as coronavirus struck, cutting all but the most essential flights both domestically and abroad. In April, American Airlines operated just three international routes: two flights to London-Heathrow (LHR) and one to Tokyo-Narita (NRT).
Now, they seem to be rousing from slumber.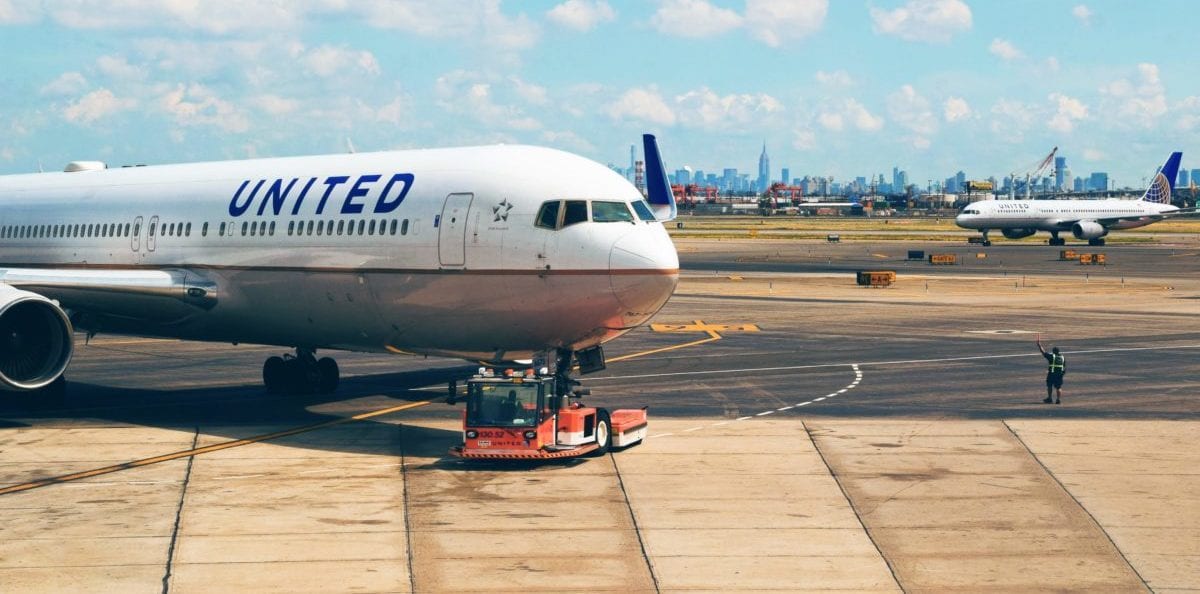 By July, United Airlines executives said the airline plans to fly 25% of its normal flights – up from the 10% it has scheduled for May and June. Delta has said it will add back 100 or even 200 more flights over the summer months to meet the growing demand for travel – while also honoring its promise to block middle seats on every flight.
Delta paused most of its long-haul flights for April and May. Starting in June, the airline will resume flying several international routes to Europe and Asia, along with Canada and Latin America.
Planes are Getting Fuller
In normal times, a plane with just a few passengers was an oddity, something to celebrate.
Coronavirus transformed airports and planes into ghost towns, with viral images of empty planes providing a stark reminder of just how far travel had fallen. Planes were just 10% full on average in the U.S. throughout much of April.
That has started to turn around. American Airlines President Robert Isom said its planes have been 35% full on average so far in May – up from just 15% last month. Southwest Airlines has reported much the same.
Countries are Reopening (Or Planning To)
The ability to get on a plane and cross the ocean in seven hours or less made our world feel smaller and closer together. Coronavirus made the prospect of international travel feel farther away than ever.
Countries across the globe locked down as the pandemic spread throughout February and March. But in a rapid turn of fortune, many countries are now plotting to re-open to tourists soon.
Iceland will resume international travel by mid-June. Greece plans to reopen to tourists this summer, too. Even hard-hit countries like Italy and Spain that once considered locking out travelers until 2021 are making plans to open within the next few months.
Just because the countries are open doesn't mean it will be easy. Iceland, for example, will require a coronavirus test upon entry, a recent negative test result, or a 14-day mandatory quarantine to get in. New health-focused restrictions will be part of our new normal for international travel.
But the fact that countries in Europe, in particular, will begin welcoming travelers as soon as this summer seemed impossible just a few short weeks ago.
Read more: 9 Ways that Travel May Change Due to Coronavirus
Bottom Line
"We really can't afford to have false starts," Jacobson, Delta's chief financial officer, said last week. And that's an important point: This is not recovery, but a baby step in the right direction. And this could all go south in a hurry.
Still, any small amount of good news is … well, good news. And we all need more of that these days.