The Boeing 737 MAX has been grounded worldwide since mid-March following the second of two deadly crashes. Since the day the planes were ordered out of the air, Boeing and airlines alike were optimistic it would be back in the air in no time.
That hasn't been the case. U.S. regulators have uncovered a slew of problems while trying to fix the software glitch believed to have caused the planes in Indonesia and Ethiopia to plummet, killing almost 350 people combined. The issues have led some regulators and safety experts to conclude the 737 MAX won't return until 2020, according to the Wall Street Journal.
And U.S. airlines – along with others worldwide – are paying the price.
"We came into this in March with the view that this was a short-term problem," Southwest CEO Gary Kelly said Thursday. "The MAX grounding has extended much longer than we anticipated. Boeing won't have the latest software fix done until September."
Only American Airlines, United, and Southwest have the 737 MAX in their fleets. American executives said Thursday they expect to take a $400 million hit in 2019 due to the grounding. Once certain that it would return by the start of the hectic summer travel season, the airline has been forced to keep using some older planes due for retirement to offset the loss of the MAX.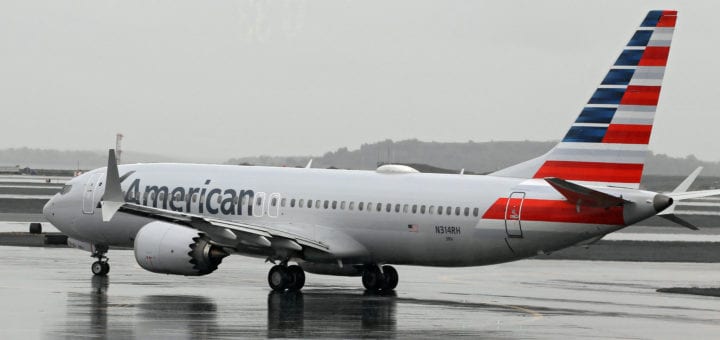 Despite continual setbacks, American President Robert Isom said he's confident the plane will return to the skies this fall.
"Based on what we know today, we should be able to hit the timeline of being back in November," Isom said.
Southwest, the largest operator of the 737 MAX in the U.S., isn't quite so bullish.
The Dallas-based announced Thursday that it was pulling the plane from its schedules until January 2020, giving the airline enough time to train pilots and fix up planes if the plane is recertified during the fall. Blaming the grounding of the MAX and the strain it's put on its ability to move travelers across the country, Southwest is also canceling all its flights in and out of Newark (EWR) as of Nov. 3.
Southwest said Thursday that it had canceled 20,000 flights, contributing to a $175 million hit to revenues from April through June. And as Boeing signals it's setting aside nearly $5 billion to compensate airlines for MAX-related losses, Southwest – the world's largest Boeing customer – isn't shying away from asking for a slice of the pie.
"We have had preliminary discussions with Boeing regarding compensation for damages due to the MAX groundings. We have not reached any conclusions regarding these matters," Kelly said.
Bottom Line
The grounding of the 737 MAX has put a squeeze on airlines during the busiest summer of travel in history. And airlines are making it loud and clear how frustrated they are for the situation.