The words "Maldives" and "cheap" just don't go together. The country known for its iconic overwater villas is one of the most expensive destinations on the planet. But a new Marriott property that opened this past fall is changing that … at least for now.
The new Marriott Le Méridien Maldives Resort & Spa is a Marriott Bonvoy Category 5 property, which means you can currently book it for just 35,000 points per night – or 30,000 points for an off-peak stay and 40,000 during peak times.

Compared to most properties in the Maldives that will run you 85,000 points or more, this is an absolute steal. And while most award redemptions will only get you a standard room on the beach in the Maldives, you can reserve an overwater villa at the new Le Méridien for just 45,000 points per night – or 40,000 points for an off-peak stay and 45,000 during peak times.
Thrifty Tip: You can even use a Marriott free night certificate issued to cardholders of the Marriott Bonvoy Boundless Credit Card or even the Marriott Bonvoy Brilliant® American Express® Card . And be sure to book at least five nights: With Marriott, you'll get the fifth night free!
Best of all, there's plenty of availability currently to lock in a stay at these rates in late 2022 or as far out as early 2023. And you will want to book sooner rather than later: As is the case with many good deals in the world of travel, this one is too good to last much longer. 
Starting March 29, Marriott is doing away with its current award charts – the cheat sheets that determine how many points you'll need for a free night at properties – and moving to dynamic award pricing. That means changes to award rates like this stellar Maldives deal are on the way.
Instead, award rates will soon be more closely tied to the cash price. The more expensive a nightly stay is, the more points you'll need to book it. It may be mild at first, as Marriott says it will generally keep award prices within their current categories. That means a category 4 hotel will vary between 20,000 and 30,000 Bonvoy points per night. But Marriott says that at 3% of their properties, it will be fully dynamic pricing when this new pricing model launches.
And just last week, we learned that the Le Méridien Maldives will be one of Marriott's first casualties. Starting with bookings made after March 29, bookings will be increasing by 20,000 points per night across the board. It will likely be even more ugly when the Bonvoy program goes fully dynamic starting in January 2023.
What does that mean? It means to book your stay before this award pricing goes live on March 30. The property is currently bookable out into mid-February 2023, and several members of our team have already booked.
What Rooms Can You Book With Points?
Perhaps the best thing about this news is that you can actually book an overwater Villa for only 40,000 points. Each villa is roughly 1,076 square feet.
Read more: Do the Maldives Deserve a Spot On Your Bucket List?
You can book the beachfront villas starting at only 35,000 points. Any way you slice it, that is a steal for the Maldives.
Is It Worth It?
Even though the property is cheap, you'll still be on the hook for some additional costs. And they can be hefty.
Most notably, you'll have to pay for the mandatory, 30-minute seaplane transfer from Male (MLE) airport to the resort. The fee for that seaplane transfer is $420 per person (roundtrip) – and unfortunately, there is no way to use Marriott points to cover it.
These additional costs are unavoidable throughout much of the Maldives. Other resorts charge much more. And no matter whether you stay one night or two weeks, the cost doesn't change. Then there's food and drink throughout your stay, which is spendy too.
We think it is a great way to use the Capital One Purchase Eraser to use some Venture Miles to cover the costs.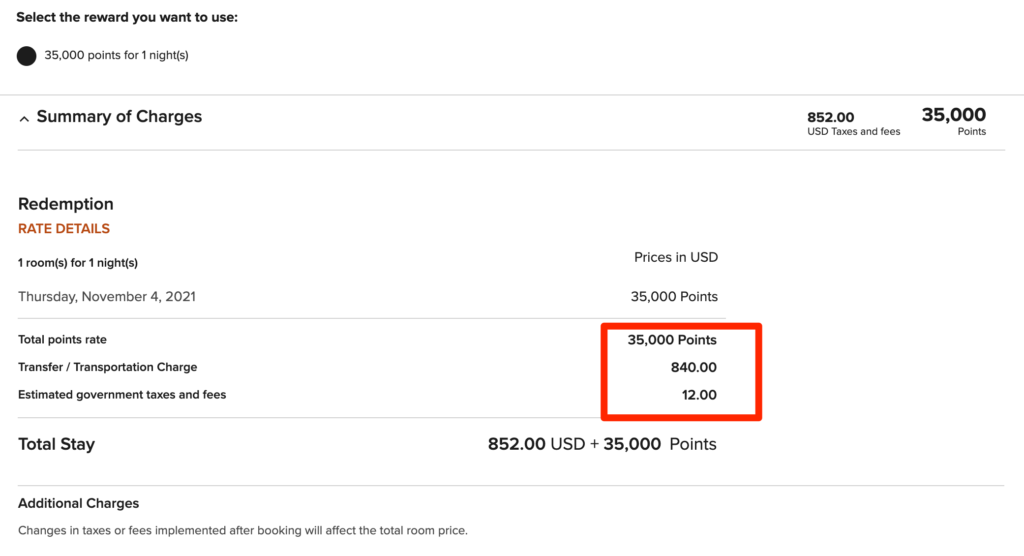 So will the Marriott Le Méridien Maldives be worth it? There's no question that 35,000 points per night for a brand new resort in the Maldives is a bargain.
But with the high costs and the difficulty of getting to the Maldives, many travelers would much rather splurge for the ultra-high-end property like the St. Regis Maldives Vommuli – another Marriott property that clocks in at more than double the cost in points.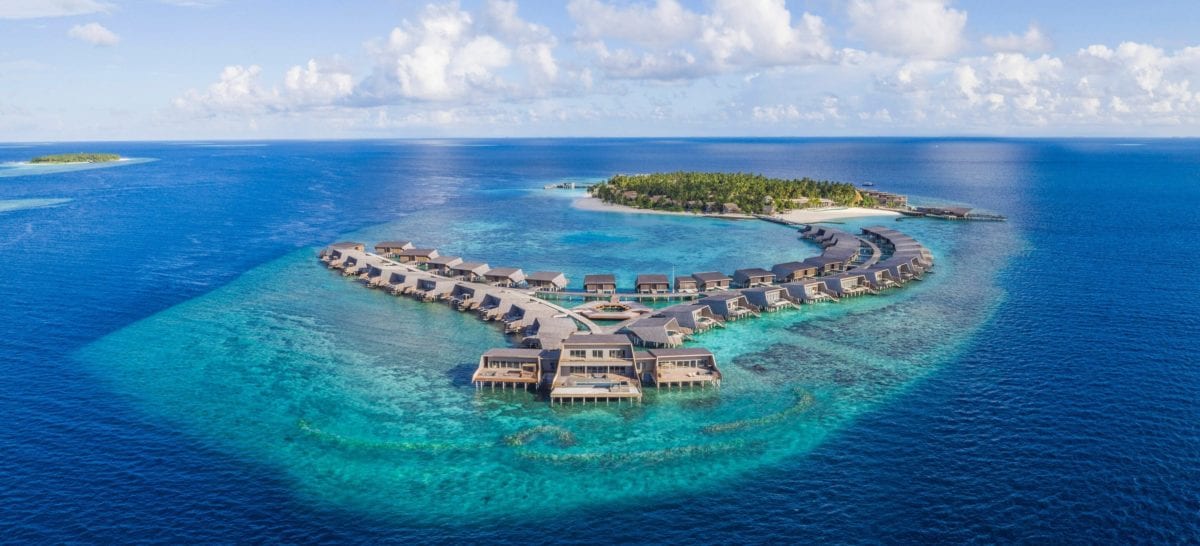 On the plus side, Marriott offers all guests a fifth night free on award night bookings. Assuming you were booking nights at the standard 35,000 points per night rate, that means you could book five nights for just 140,000 Marriott Bonvoy points total. Even for a trip during peak times, a five-night stay would only run you 160,000 points total.
Additionally, reservations can currently be canceled for a full refund – of points and fees – so long you do cancel at least 45 days before your scheduled arrival. That helps, as there is still plenty of uncertainty with international travel.
Related: Our 5 Favorite Ways to Fly to the Maldives Using Points and Miles
Our Analysis
It won't make sense for everyone, but there's no denying the massive value of this property.
You'll be hard-pressed to find any other property where you can stay in an overwater villa at this price point. And if you have Marriott free night certificates to burn from a Marriott credit card, this has easily become one of the best ways to use them for maximum value…for now.
This property will be one of the first victims of the new dynamic award pricing model that Marriott will be introducing for bookings made after March 29. So now is the time to book. Bookings will increase by 20,000 points per night across the board starting on March 30.
Our friends at Frequent Miler have a great review of the property.
Bottom Line
The Marriott Le Méridien Maldives is bookable for reservations through mid-February 2023. And you won't find a better bargain to book a stay in the Maldives using points.
It's a great use of Marriott points before the program implements dynamic award pricing on March 29, which will make this property cost 20,000 more points per night.
Get more details on the Marriott Le Méridien Maldives on the property's official website.
Lead photo courtesy of Marriott Hotels