The words "Maldives" and "cheap" don't mix together well. The country known for its iconic overwater villas is one of the most expensive destinations on the planet. But a brand new Marriott property opening this summer could change that.
The new Marriott Le Méridien Maldives Resort & Spa is set to open for reservations starting in September 2021. And it's a Marriott Bonvoy Category 5 property, which means you can book it for just 35,000 points per night – or 30,000 points for an off-peak stay and 40,000 during peak times. This news was first discovered by MileValue.

Most properties in the Maldives will run you 85,000 points or more, so this is an absolute steal. Plus, while an award redemption will typically get you a standard room in the Maldives, you can get an overwater villa at the new Le Méridien with those 35,000 points. Plus, there are no resort fees!
Since the Marriott Le Méridien Maldives can be booked for 35,000 points per night, that also makes it eligible to book with a Marriott free night certificate issued to cardholders of the Marriott Bonvoy Boundless Credit Card or even the Marriott Bonvoy Brilliant™ American Express® Card. With the current bonuses, it's possible to book two to four nights at the property, depending on which card you have and the time of year of your stay.
What Rooms Can You Book With Points?
Perhaps the best thing about this news is that you can actually book an overwater Villa for only 35,000 points. Each villa is roughly 1,076 square feet.
While we haven't seen photos of this new property yet, the renderings make it look quite nice. And of course, you're in the Maldives.
Read more: Do the Maldives Deserve a Spot On Your Bucket List?
For the same price as the overwater villa, you can also book a 1-bedroom beach bungalow villa. But at the same cost, why not go for the overwater villa? You're in the Maldives, after all.
Is It Worth It?
The property may not charge resort fees, but you'll still be on the hook for some additional costs. And they can be hefty.
Most notably, you'll have to pay for the mandatory, 30-minute seaplane transfer from Male (MLE) airport to the resort. The fee for that seaplane transfer is $420 per person (roundtrip) – and unfortunately, there is no way to use Marriott points to cover it.
These additional costs are unavoidable throughout much of the Maldives. Other resorts charge much more. And no matter whether you stay one night or two weeks, the cost doesn't change. Then there's food and drink throughout your stay, which is spendy too.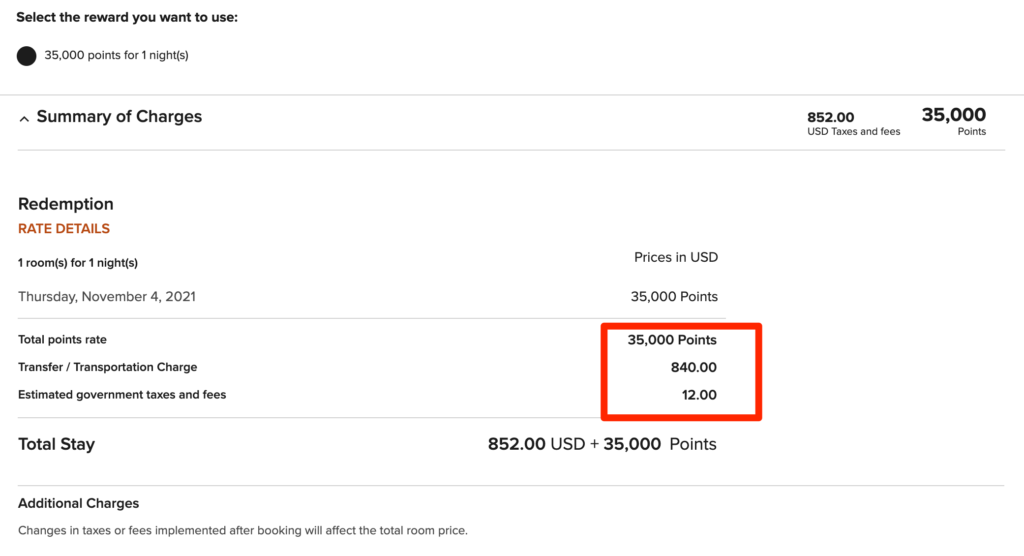 So will the Marriott Le Méridien Maldives be worth it? There's no question that 35,000 points per night for a brand new resort in the Maldives is a bargain. Especially when that 35,000 points can get you an overwater villa.
But with the high costs and the difficulty of getting to the Maldives, many travelers would much rather splurge for the ultra-high-end property like the St. Regis Maldives Vommuli – another Marriott property that clocks in at more than double the cost in points.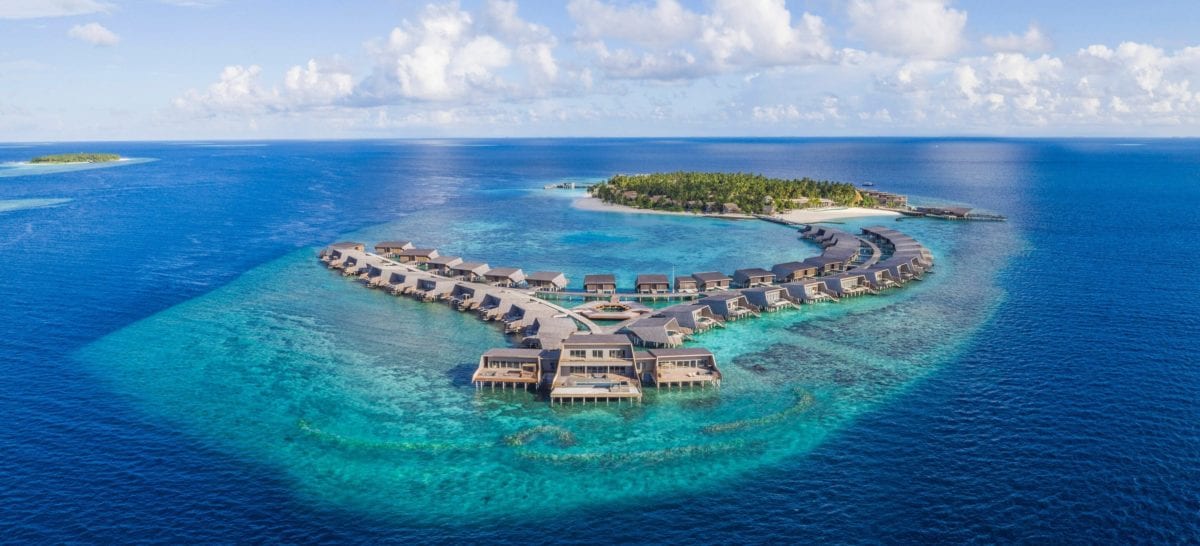 On the plus side, Marriott offers all guests a fifth night free on award night bookings. Assuming you were booking nights at the standard 35,000 points per night rate, that means you could book five nights for just 140,000 Marriott Bonvoy points total. Even for a trip during peak times, a five-night stay would only run you 160,000 points total.
Additionally, reservations can currently be canceled for a full refund – of points and fees – so long you do cancel at least seven days before your scheduled arrival. That helps, as there is still plenty of uncertainty with international travel. Bookings well into 2022 are already available.
Related: Our 5 Favorite Ways to Fly to the Maldives Using Points and Miles
Our Analysis
It won't make sense for everyone, but there's no denying the massive value of this new property.
You'll be hard-pressed to find any other property where you can stay in an overwater villa at this price point. And if you have Marriott free night certificates to burn from a Marriott credit card, this has easily become one of the best ways to use them for maximum value.
Reservations open starting on Sept. 1, 2021, and I would imagine availability will dry up quickly for the remainder of this year. If you are thinking about booking, don't wait.
Bottom Line
The Marriott Le Méridien Maldives is now bookable for new reservations starting on Sept. 1, 2021 (the property officially opens in August 2021). And you won't find a better bargain to book a stay in the Maldives using points.
Get more details on the Marriott Le Méridien Maldives on the property's official website.
Lead photo courtesy of Marriott Hotels