There's about to be a new way to fly nonstop to Australia – and it'll crack the top five list of the longest flights in the world.
Australia's Qantas is set to begin the first-ever nonstop flights between Dallas-Forth Worth (DFW) and Melbourne (MEL), the Dallas airport announced on Twitter over the weekend. But this new nonstop service isn't set to kick off until Dec. 2, 2022, meaning there's plenty of time for plans to change.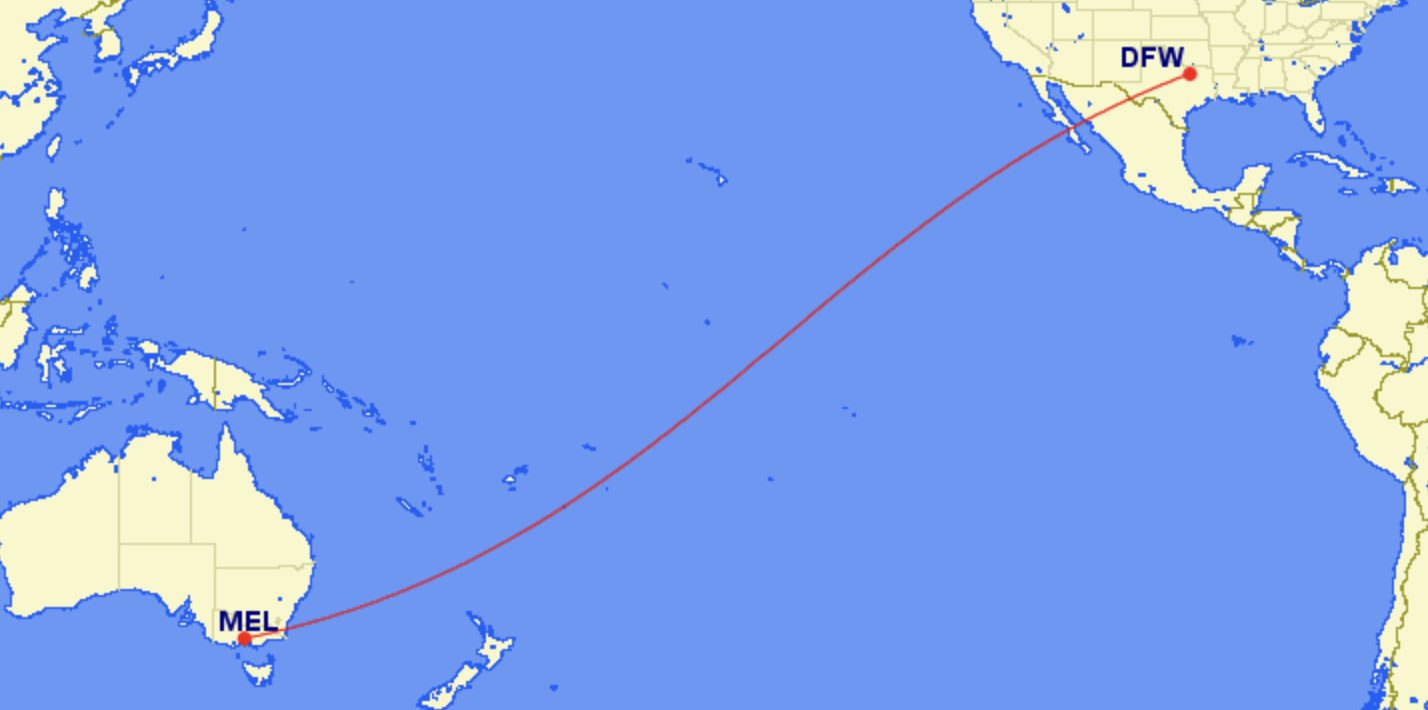 At just a hair under 9,000 miles, this would easily be among the longest flights in the world. The only currently scheduled flights that are longer are Singapore Air's nonstops from both New York City (JFK) and Newark (EWR) to Singapore (SIN) followed by Qantas' London-Heathrow (LHR) to Perth (PER) route which is set to resume in April. It's considerably longer even than the existing Qantas flight from Dallas to Sydney (SYD).
Qantas plans to operate these Melbourne flights four times a week, and tickets are already on sale. The airline is blocking a 17 1/2-hour flight time from Dallas to Melbourne and 15 hours, 45 minutes on the way back to Dallas.

Qantas will fly its Boeing 787 Dreamliners on the route. Those are Qantas' newest jets, equipped with business class in the front with direct aisle access for every passenger as well as Premium Economy and Economy.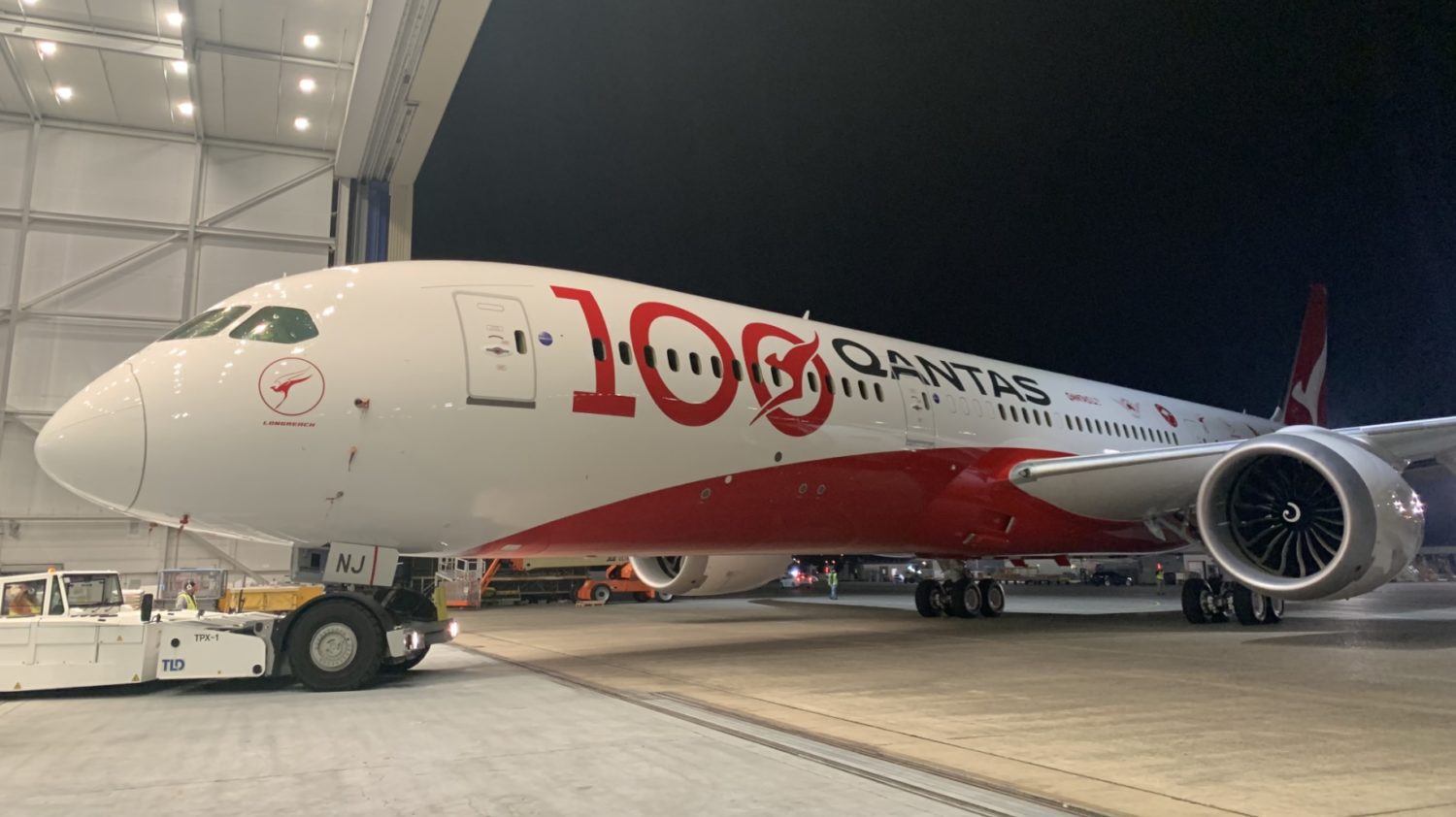 The airline's current schedule has flights departing Dallas on Mondays, Wednesdays, Fridays, and Saturdays at 7:10 p.m., arriving in Melbourne early in the morning … two calendar days later. Flights departing Melbourne for Dallas leave on the same days at 2 p.m. – though thanks to the international date line, they arrive on the same day.
In a release confirming the news, Qantas said the new route came as a result of the success of its current Sydney (SYD) to DFW route. Qantas and American Airlines are close partners and members of the Oneworld alliance, allowing travelers from Australia to connect in Dallas and fly onward in the U.S. – or vice versa.
Qantas has reopened its Melbourne International Business Lounge along with the new route announcement. Melbourne's First Lounge will go back to being just a premium offering after operating as a Business and First lounge during the pandemic.
Qantas is still offering unlimited changes on all of its flights booked before June 30 for travel through the end of the year.
Bottom Line
Qantas is adding another nonstop flight option between the U.S. and Australia, and it's set to be among the longest flights in the world. New service between Dallas-Fort Worth (DFW) and Melbourne (MEL) is set to start this December.