Travel moments are meant to be shared.
On this day celebrating love of all kinds, we want to take time to recognize the love of travel we all share with our favorite travel buddies, partners, and companions. Whether your favorite travel partner is a sibling, a partner, a parent, or a friend, take a minute to tell them you cherish your adventures together!
Today, we're highlighting a few of our Thrifty Traveler Premium members' stories of their travels with their favorite companions … made possible by some of the cheap flight deals we find.
A Return to Traveling Together … Plus One
Thrifty Traveler Premium member Desiree and her husband were frequent adventurers before their daughter was born.
But after bringing a new baby girl into their lives, they couldn't bear the thought of being away from her for more than a few days. Continuing to travel to adventurous destinations across the world seemed to slip farther and farther away.
But that changed when Desiree booked their first Premium deal.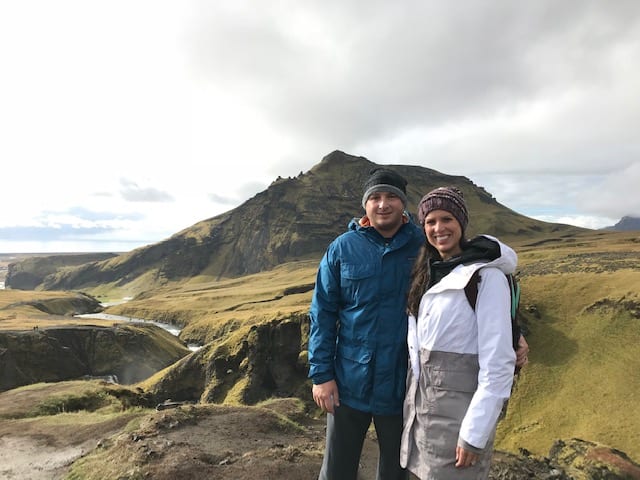 Their first trip together after welcoming their daughter was a Premium deal to Iceland for just $350 roundtrip. Desiree remembers the trip:
"We literally rekindled not only our love for adventure but our love for one another. It had been almost four years since we had done anything as a couple!" she said. "We lost track of what brought us together! We spent five days hiking, searching for waterfalls, chasing rainbows, drinking wine and watching the Northern Lights. We quickly remembered how important travel was to us. We couldn't wait for our next adventure!"
After that trip, Desiree and her husband took several mini-cations across the U.S. using the domestic flight deals we find and post here daily. But for their next international adventure, there would be a new travel partner along for the adventure.
They took advantage of another Premium deal to Ireland and Scotland for just $500 roundtrip per person – that price made it possible to bring along their 6-year-old daughter.
"We spent 10 days on the most amazing and surreal adventures we'd ever been on as a family! Searching for the Loch Ness monster, staying in castles, taking horse carriage rides, visiting the Blarney Castle and Cliffs of Moher, sipping afternoon tea and so much more!" Desiree said.
They quickly realized their daughter shared the exact same love for travel that brought them together as a couple.
"The days of toys are gone, we are investing in travel experiences that she will remember forever!" Desiree said.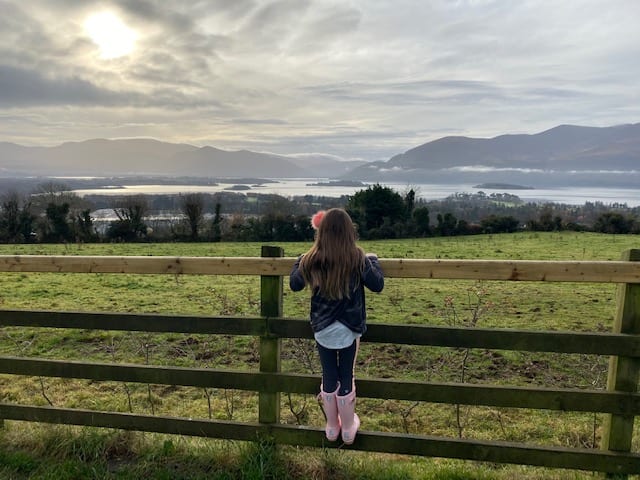 What's next for this traveling trio? They're heading to Turks and Caicos in a few short weeks. A few months later, Desiree and her husband are off to Italy to celebrate their 10-year anniversary. Both trips were booked on the cheap thanks to Premium deals. And after that, this adventuring family is ready to go where the flight deals take them.
"We can't wait for that next Premium email to hit our inbox to find out!" Desiree said.
Connecting with Travel Buddies in Nature
In 2019, a friend of Marco's first turned him on to Thrifty Traveler. It changed how Marco travels.
"I used to book vacations based on where I wanted to go and find the flights after. Now, I mostly I go wherever the deals take me (or us), and I have not been disappointed," Marco said. "Unlike unwanted emails from other companies, I meticulously scan through TT emails to scope out the next deal!"
As a Thrifty Traveler Premium member and Daily Beat subscriber, Marco has taken advantage of both domestic and international flight deals we've found, including:
Rome for $425
New York City during the holidays for $150
Boston for $150
Vancouver for $250
Colorado a handful of times all for less than $200 (and sometimes less than $100)
San Francisco for $200
Just booked the recent Portland deal for $200
Just booked a trip to Munich next fall for under $500
For the last five years, Marco and his college friends have traveled the continent for their annual camping trip, and our flight deals have helped make those trips happen. Meeting up in a new camping destination allows the friends to reconnect and spend time in nature.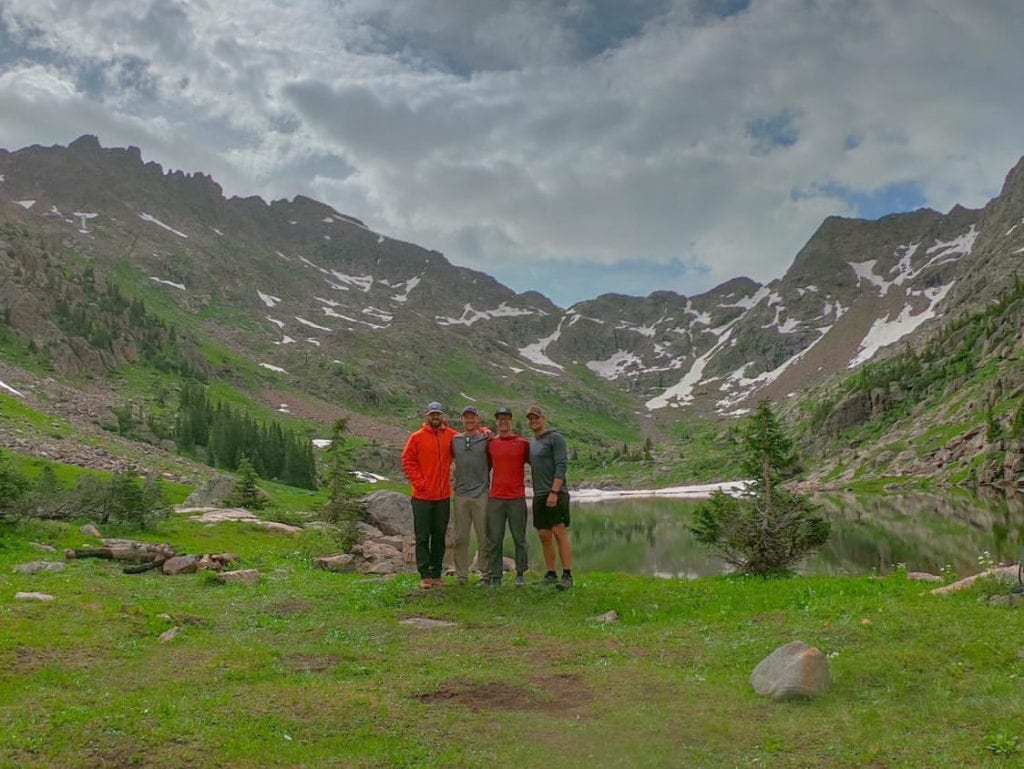 But Marco has another special travel partner. He proposed to his now-wife in Denver … after flying there together on a Thrifty Traveler deal!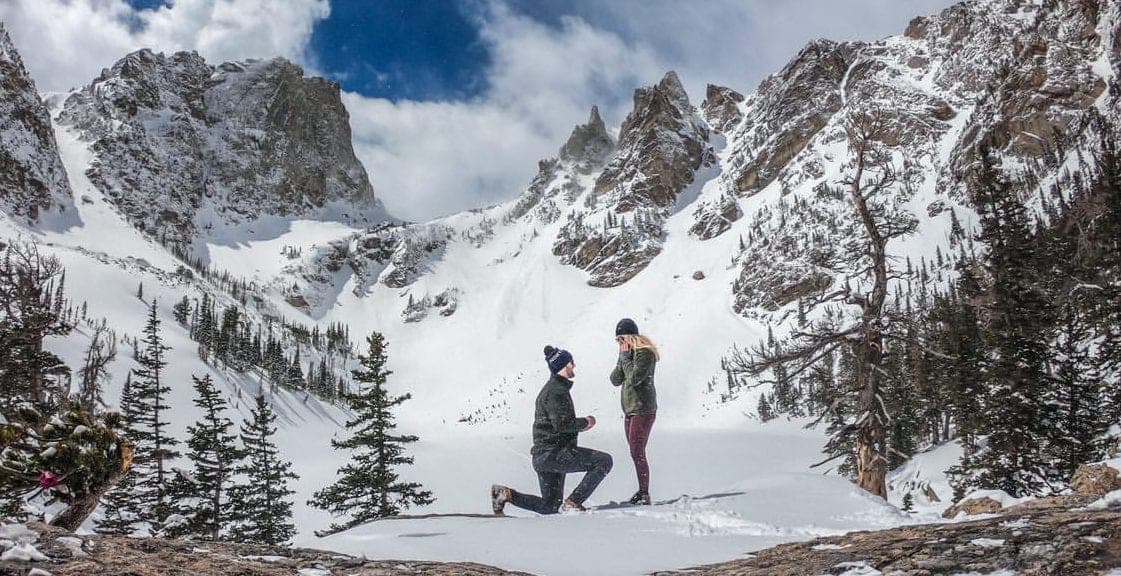 In the wise words of Marco: "There's a lot out there to see, and you can do it on a budget!"
Travel Partners Agree: Book Now, Ask Questions Later! 
Thrifty Traveler Premium
member Ashley M. and her favorite travel partner – her husband, Brandon – have been busy. In just the past nine months, they've booked flights to:
Denver – $96
Boston and Maine – 14,000 Delta SkyMiles
Iceland – $420
Oahu, Hawaii – $510
Amsterdam and Ireland – 30,000 SkyMiles
They've celebrated milestones with travel, including their first wedding anniversary on a Thrifty Traveler deal to Denver.
"Unfortunately, I did not know about Thrifty Traveler when I was engaged, otherwise, I wouldn't have paid so much for our honeymoon to St. Lucia!" Ashley jokes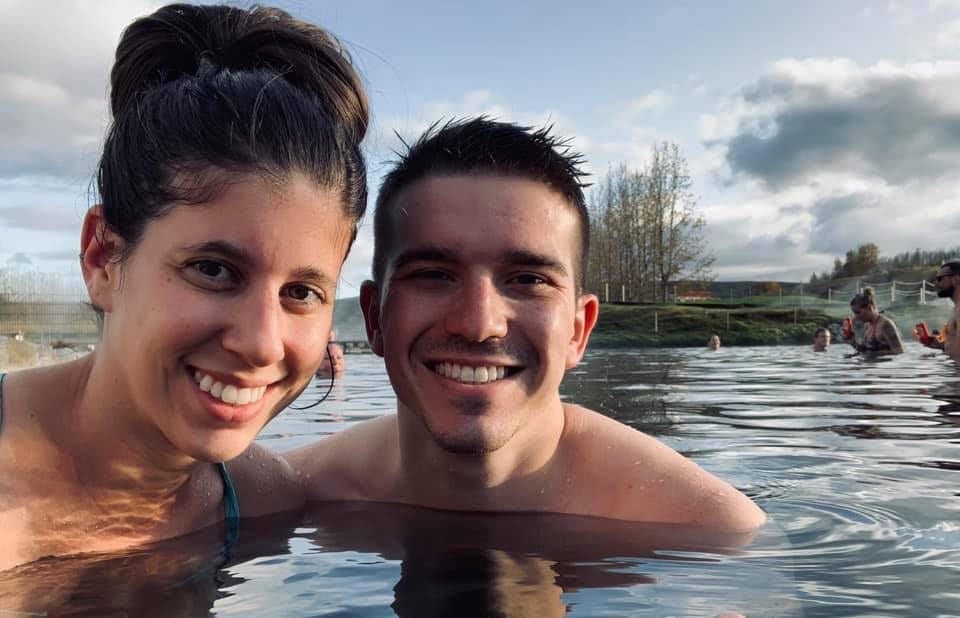 Ashley and Brandon both work long stretches, then have four-to-five days off. That allows them to make the most of their time off and pack plenty of travel into their lives. They both live by the travel motto: "Book now, figure out PTO later." And so far, that's worked out every time.
"My favorite thing about traveling with Brandon is our flexibility and willingness to go wherever the good deals are!" Ashley said.
Bottom Line
There's nothing more special than sharing the joy of travel with a loved one. And on this holiday of love, we can't help but get a little misty-eyed when travelers share how some of the amazing fight deals we've found have helped them see the world for less with their favorite travel partners.
We want to hear from you! Who are your favorite travel partners, and what's been your favorite trip together? Drop them a line today and tell them how much those travel memories mean to you – let's spread the travel love!
Not a Premium member yet? Try Thrifty Traveler Premium today!