For years, we've called the Hilton Honors American Express Aspire Card the single-best hotel credit card. With a metric ton of benefits and money-saving credits, we've also said it's simply too good to last. In this case, we really hate to say "We told you so."
Hilton and American Express have been sending out surveys to cardholders proposing a slew of potential changes to the top-tier Aspire card – and most of them are bad. We're talking an annual fee increase, slashing some annual credits, and making several benefits much harder to use up each year.
It's not all bad news: The hotel chain is considering giving cardholders an avenue to earn even more Hilton free night certificates each year. And automatic Hilton Diamond status just for having the card in your wallet doesn't seem to be going anywhere.
These surveys have been posted on Reddit and in several travel Facebook groups by multiple cardholders who received it.
To be clear, there's no guarantee that all, if any, of these proposed actually take shape. Banks & loyalty program send out surveys like this all the time: Some changes crystallize while many disappear after pushback. And it would likely be months or more before any of these proposed tweaks take effect.
Still, it's clear that changes to the Hilton Aspire card are long overdue. So here's a closer look at what Amex and Hilton have in mind  and what it means if you've got an Aspire card – or have considered adding it to your wallet.
A Higher Annual Fee
At $450 a year, the Hilton Aspire card's current annual fee is too steep for many. But the reality is that it can be a steal: Open the card, pay that fee, and you get a set of benefits, perks, and credits that can easily outweigh that fee, each and every year.
Rumors of a fee increase feel like they've swirled for years. This new survey puts that number at $550 a year – a $100 increase. 
Honestly, it could be worse. Some of the Aspire Card's core, easy-to-use credits tally up to $600 a year in savings. The current annual free night certificate starting in year 1 and automatic Diamond status could easily bump that up to $1,000 a year or beyond.
Compared to The Platinum Card® from American Express and its $695 annual fee (see rates & fees), $550 a year still feels like a bargain in comparison for Hilton's top card – especially considering using up the Aspire Card's best benefits is generally much easier.
Unfortunately, Hilton and Amex plan to hack away at some of those benefits, too.
No More Resort Credit?
Scan the list of benefits from Amex's proposal in the survey and there's one glaring absence: The $250 annual resort credit.
Each year you hold the Hilton Honors Aspire card, you get a $250 Hilton resort statement credit to use at select Hilton properties around the world. It works at hundreds of participating Hilton properties around the globe – and not just spots with the word "resort" in them.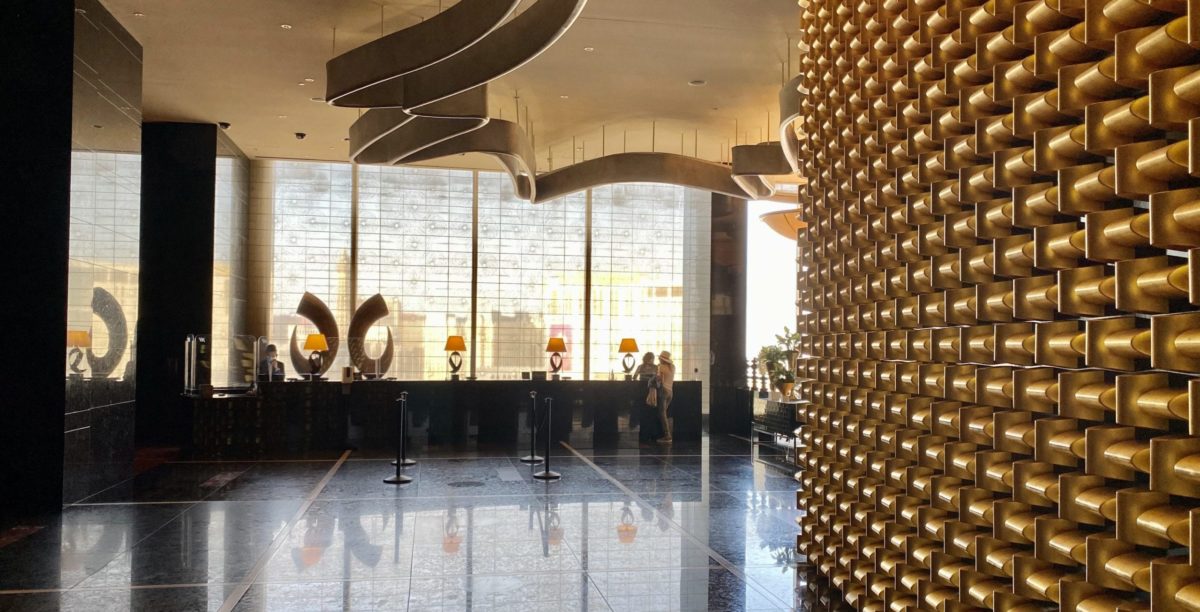 Just charge your dinner, activities, or trip to the spa to your room, pay with your Aspire card at checkout, and voila – the credit kicks in. Even some room rates will qualify for this resort credit so long as you don't prepay.
This credit alone eats up more than half of the card's annual fee, and it's incredibly easy to use … but there's not a single word about it in this recent survey. That's a clear sign that it's on the chopping block, and that stings.
Airline Fee Credits Take a Big Hit
By the numbers and how they're used, Amex airline fee credits on the Aspire Card are on the chopping block.
Currently, Aspire cardholders get $250 a year to put toward ancillary fees on major U.S. airlines. While those credits have gotten harder to use over the years, there are still some great ways to maximize them, including covering taxes and fees on award tickets booked with miles, buying cheap Southwest fares, or pairing them with Delta eCredits to book a new flight.
That could get chopped down to $200 a year, but it gets much worse: Amex and Hilton are apparently proposing to make it a quarterly benefit, with $50 available every three months. These are use-it-or-lose-it benefits, so every quarter you forget would mean you'd lose $50.
On the plus side, the survey suggests it would be eligible to put towards both airline fees and airfare.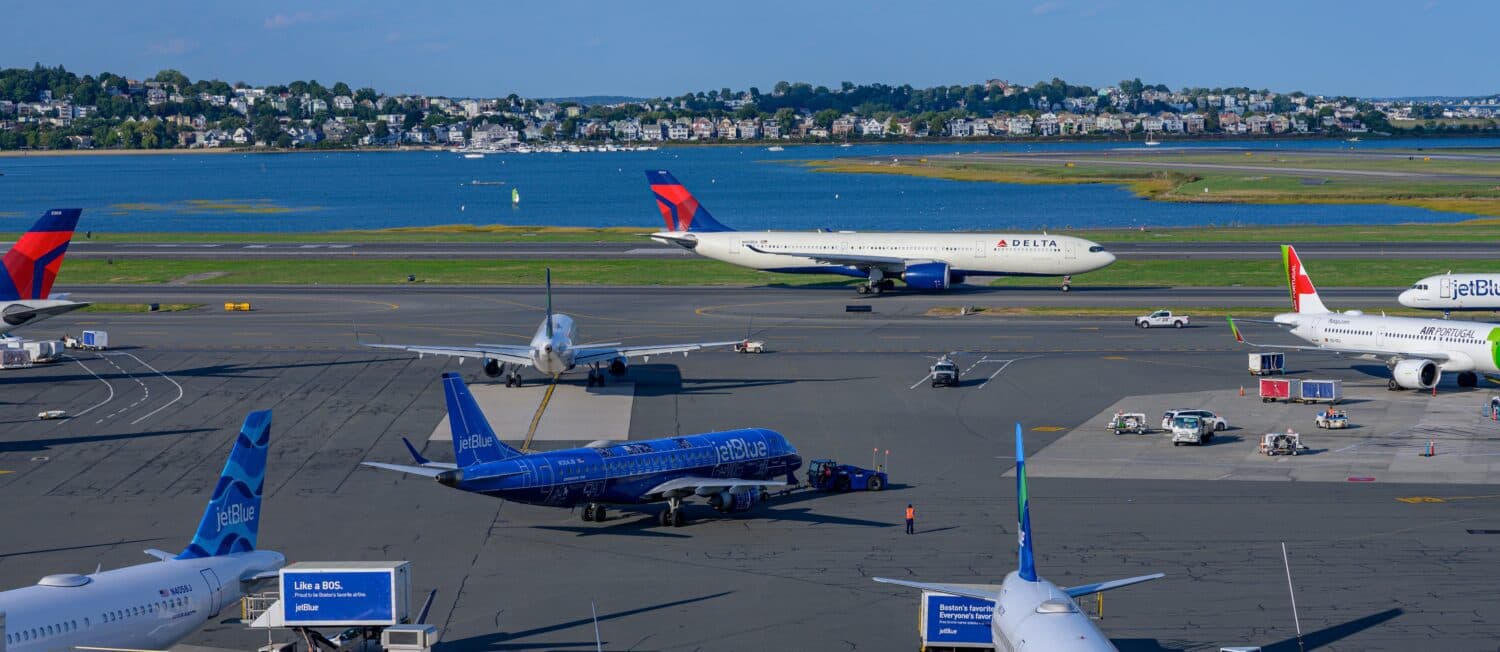 There's a term for this in the world of accounting and finance: breakage. From the perspective of the banks, breakage basically means: "How can we make it harder to use these perks … so that fewer people actually use them?"
And American Express is the undisputed king of breakage. That's why the bank doles out its "up to $200 in Uber credits each year" to Amex Platinum cardholders in smaller monthly installments, knowing that many cardholders will forget or let a few months go to waste. It's how Amex can tout $1,500-plus in annual perks when most travelers won't bother keeping track of the virtual coupon book of nearly a dozen different credits to actually make that a reality.
This proposed change is particularly troubling because of the possibility it could spread to other cards with a similar benefit, like the credits of up to $200 toward airline fees on The Platinum Card® from American Express.
A New System for Hotel Credits Instead
The easy-to-use $250 resort credit would go out the door if the changes move ahead. The current $100 credit for room charges at Conrad and Waldorf Astoria properties might be, too – though that's a trickier benefit to use, anyway.
In its place, Amex has proposed a few alternatives:
One survey asks cardholders to weigh in on a new "Luxury and Lifestyle Credit," with up to $100 in statement credits available twice a year (for up to $200 total) at Waldorf Astoria, Conrad, LXR, Curio Collection, Canopy Hotels, Motto by Hilton, and Tapestry Collection properties
Another survey proposes up to $200 in statement credits available at any Hilton property (doled out in $50 quarterly installments) plus the $100 a year toward select charges at Conrad and Waldorf Astoria locations
No matter which route they take, it's clear Hilton and Amex are zeroing in on a piecemeal approach for doling out these on-property credits during Hilton stays. That ultimately only makes them harder to use … and more likely to go to waste.
New Credits for Lyft & CLEAR
Hilton seems to be following Amex's well-worn playbook: Increase annual fees but add some new perks to boost the card's potential value.
In this case, Amex and Hilton have proposed adding two, brand-new credits to the Aspire Card.
$120 a year towards Lyft, with $10 available each month
$189 each year to cover the cost of CLEAR, the private security program
At first blush, the Lyft credit may seem like a headscratcher given Amex's long relationship with its competitor Uber. Both the Amex Platinum Card and now the American Express® Gold Card get monthly Uber credits, after all.
But Hilton and Lyft have their own longstanding partnership, allowing you to earn Hilton Honors points on each ride. Sadly, Lyft doesn't have its own food delivery service a la Uber Eats, which could make this credit more of a chore.
Once upon a time, offering an annual credit to cover the otherwise high cost of signing up for CLEAR was a novelty. That's no longer the case: Both the Amex Platinum Card and *Amex Green Card* offer an annual credit of up to $189 for the program.
More Free Night Certificates?
Hilton's free night certificates are arguably better than any other hotel chain. In easily the best proposed change on this list, Amex and Hilton are making it easier to earn another one – at least if you can responsibly spend another $30,000 on your Aspire Card.
Currently, the Hilton Honors Aspire Card from American Express unlocks a free night certificate within eight to 12 weeks of opening the card. You can earn a second one by spending $60,000 or more on the card in a calendar year. That's not changing.
Amex and Hilton's survey shows they're considering adding another, easier free night certificate, earned after spending $30,000 in a calendar year. That's up to three free Hilton nights each year potentially on the table – before considering earning any points, even.
Other big hotel chains cap these annual certificates, which means you generally can't use them at the most expensive, top-tier properties. Not Hilton: From a Hilton Garden Inn in Des Moines, Iowa to the Conrad Bora Bora Nui, nothing is off-limits. If you can find standard award availability, you can book it with a Hilton free night certificate. You can now book these free nights any day of the week, too – not just weekends.
For example, there's still plenty of standard award availability at the Conrad Maldives Rangali Island bookable for 120,000 points per night. Those rooms (and dreamy overwater villas) regularly sell for north of $900 a night. That's just not possible with certificates from other hotel chains.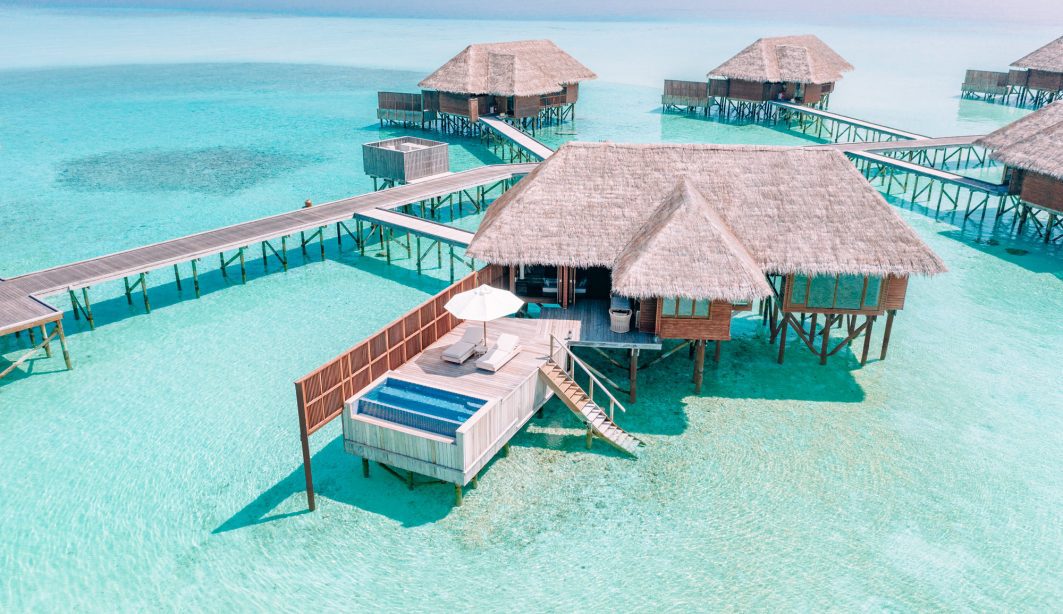 Now, let's be honest: Whether it's $30,000 or $60,000, that's a ton of money to spend on a Hilton credit card in a year. If that amount of money sounds absurd to you, you can move on and disregard this change.
But for others, it's a valuable avenue to earn more of those ultra-valuable Hilton free night certificates.
What Does This Mean for the Hilton Aspire Card?
It depends.
Will some of these changes to the Hilton Aspire Card actually take place? Will any of them? We don't know. And there's no timeline for when any changes may take effect, either.
But with this survey in hand, it's safe to assume big changes are on the way for Hilton's top credit card. That's rarely a good thing, so it's also safe to assume that many current Hilton Aspire cardholders will be (understandably) upset with whatever is coming.
Yet that might not make this card a no-go for travelers who have been on the fence about picking up a Hilton Aspire card – just the opposite.
When banks and loyalty programs tweak benefits or raise annual fees, anyone who has the card before those changes take effect is typically grandfathered in, keeping their existing benefits without paying higher annual fees for up to a year. Only new applicants who grab the card afterward feel the sting immediately.
For example, American Express raised the annual fee on its flagship Platinum Card back in July 2021. Anyone who applied for that card on July 1, 2021 or later immediately paid the new $695 annual fee. But existing cardholders didn't pay the higher price tag until their cards renewed in 2022 – in my case, that wasn't until all the way in October 2022.
So whenever these changes take effect (and whatever they are), there's a window beforehand. Travelers who get in the door sooner rather than later can pay the current $450 annual fee, use the current $250 resort fee, and put at least one free night certificate to use – all before any changes come down.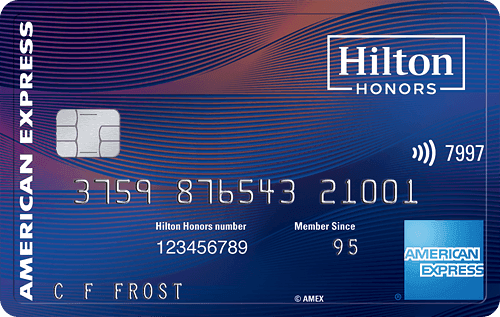 Apply Here for the Hilton Honors Aspire Card (for full disclosure, this is our personal referral link)
Bottom Line
We don't yet no when or exactly when these changes will take place. But one thing is certain: It's only a matter of time before American Express make substantial changes to the Hilton Aspire Card.
And in the world of travel and credit cards, that's almost never good news.