Editors Note: Some of the offers mentioned are no longer available. Please see our Top Credit Cards page for current offers. 
As the coronavirus pandemic ravaged travel this spring, airlines, hotel chains, and travel companies entered hibernation mode – and banks did, too. The steady stream of new credit card offers with big points and miles bonuses all but disappeared. Many applicants for credit cards were rejected.
Those days may be over.
Just last week, Chase rolled out the biggest bonus ever on its Chase Sapphire Preferred Card in the card's 11-year history: an 80,000-point bonus after spending $4,000 within the first three months. That's up from the previous bonus of 60,000 points (which was up from the card's initial sign-up bonus of 50,000 points) with the exact same spending requirement. This offer is now expired. 
And Chase is hardly alone. This week, Capital One followed up with a huge new 100,000-mile offer on the Capital One Venture Rewards Credit Card. American Express recently increased the offers on both their suite of Delta co-branded credit cards, as well as Hilton Honors credit cards which are coming later this week.
But why does that matter? Well, more points and miles are always better than fewer. But it also clearly signals the end of a spring freeze. Banks and travel companies are now engaged in an arms race to win back travelers, hoping these big bonuses attract new customers – and more credit card spending.
Earlier in the pandemic, we took a look at what the future of travel credit cards might look like, using credit card companies' efforts to rebuild after the 2008 Great Recession as a guide. So let's dive into what credit card companies are up to today – and why it's a great deal for consumers on many levels.
Welcome Bonus Offer History
The end of the last recession brought on the largest credit card welcome offer bonuses we have ever seen – and it lasted for more than a decade. We even saw new cards introduced to the marketplace like the Chase Sapphire Preferred Card in 2009.
That marked the start of a golden age of credit card travel rewards, as banks competed for a share of our wallets like we had never seen before. There was an arms race for new card benefits that would attract new customers.
When Chase launched the Chase Sapphire Reserve in September 2016, it was so popular that they literally ran out of the metal used to produce the credit cards.
Looking back, it was easy to take the slew of new cards and offers for granted as it became commonplace until the coronavirus pandemic hit in March. Limited-time increased bonus offers became scarce. And actually getting approved for the ones available? That has been another story.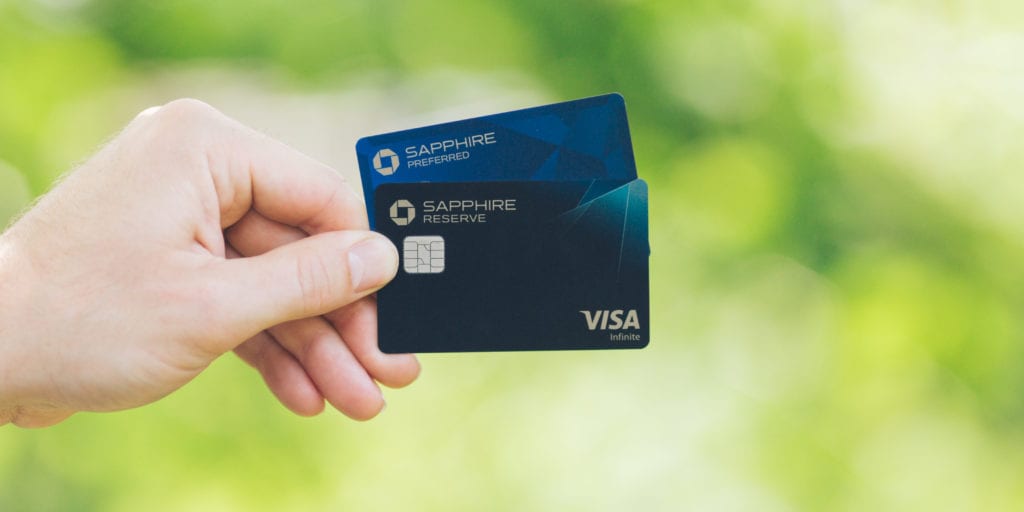 Across the board, many banks changed their lending standards – making it much harder to get approved for new lines of credit. They have removed small benefits (like waiving first-year annual fees) that were costing them money, discontinued some cards altogether, and almost every bank pulled out of affiliate programs for partner websites (like the one you're reading) to market their cards and attract new customers.
All that makes sense. As the economy teetered and unemployment claims hit record numbers, banks expected credit card payment default rates to follow suit – a disastrous situation for credit card issuing banks. Limiting their exposure was a way to mitigate that risk.
Seven months later, it seems banks' worst fears never came true. Stimulus money and additional unemployment funding through the summer seem to have done the trick. Default rates have remained low throughout the pandemic, giving banks confidence to try to win back customers once again.
That's what's driving this new 100,000-point offer on the Chase Sapphire Preferred Card and the new 100,000-mile offer on the Capital One Venture Card.
Click Here to get more information about the Chase Sapphire Preferred Card. 
Another possible factor is that banks' hands are being forced due to the record-low interest rates. Higher rates mean more revenue naturally for banks. Lower rates mean they need to get creative to drum up more revenue. And introducing enticing new credit card offers is one way to do that.
The Travel Rewards Credit Card Arms Race: What's Next?
These new offers may have just lit a match on the next arms race for a share of the consumer wallet. It's possible – if not likely – that this is just the start of a slew of additional welcome bonus offers on other credit cards.
On top of that, Chase has rolled out an exciting new credit card, the Chase Freedom Flex. It's just another indication that Chase thinks the worst of the economic crisis created by the coronavirus pandemic might be behind us, and they are ready to attract new customers with this enticing new offer.
Will we see other limited-time offers from Chase, perhaps on the Chase Sapphire Reserve, or with American Express on their Membership Rewards earning cards? Only time will tell.
In addition, many of the benefits currently on the most popular travel rewards credit cards are not conducive to the new travel reality we are living in. People are spending their money differently, and banks will need to evolve their offering to attract their customers to spend that money on their cards, in addition to the temporary benefits that have been added due to COVID-19.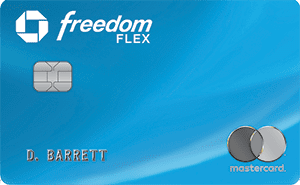 Click Here to learn more about the Chase Freedom Flex Card. 
Bottom Line
We've seen record-high bonuses on some of the most popular travel rewards credit cards. And stay tuned, as it may just be the start.
It's just a guess, but the Great Recession has given us a good playbook for how banks try to survive (and then thrive) after economic downturns.
And of course, make sure to visit our Top Credit Cards Page, as we will keep this updated as new offers become available.