The *Amex Green Card* has long sat in the shadow of bigger, better cards like The Platinum Card® from American Express and the American Express® Gold Card. Even after a major refresh back in 2019 with new benefits and better earning categories, it still doesn't get much attention from consumers – or even Amex itself.
But it's about to get a major improvement. Starting tomorrow, Tuesday, Nov. 15, Amex is bumping up an annual CLEAR® credit to $189 a year, enough to cover the entire cost of enrollment. Previously, the Green Card only covered up to $100 a year toward a CLEAR membership.
That's a big step up, and it comes without increasing the card's annual fee which will remain at $150 a year. In fact, it puts the Green Card's CLEAR credit on par with what you get from the Platinum Card … for a fraction of the upfront credit card annual fees. You can even use the credit to cover the cost of CLEAR for up to two people.
Here's a full look at what you'll get with the American Express Green Card.
Full Benefits of the American Express Green Card
Welcome Offer Bonus: 

bonus_miles_full

Earn 3x points per dollar spent on travel, transit and at restaurants (including delivery services).
$189 Credit Towards a CLEAR Membership: You'll receive an annual credit of up to $189 to cover the cost of a CLEAR® Membership.
$100 Credit for LoungeBuddy airport lounge access.

annual_fees

Annual Fee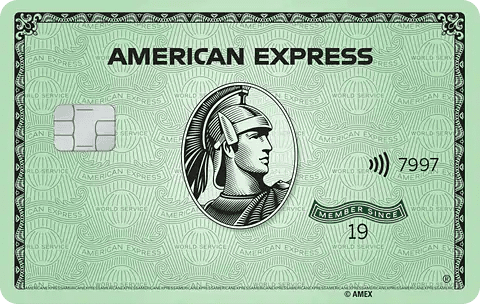 Learn more about the *Amex Green Card*
Our Analysis
After a recent price increase, annual membership in the CLEAR program is $189. Let's not beat around the bush: That's a steep price to pay. And for many travelers, it doesn't make sense.
But with a little bit of work, you can make that price much cheaper. With this change, the Amex Green Card is undoubtedly the cheapest pathway to enroll in CLEAR for virtually nothing.
For starters, all Delta SkyMiles or United MileagePlus frequent flyer members can enroll in CLEAR for just $119. Even if you're not a frequent flyer with either Delta or United, you can quickly sign up for a free SkyMiles or MileagePlus account to capitalize on this lower cost. Once you have a frequent flyer account number with either program, you can enroll through the specific link above and link your frequent flyer account number.
That price gets even better if you've got status with either airline or hold one of their co-branded credit cards: It drops to just $109 each year. And the lowest pricing of all is reserved for top-tier status holders, who can select an annual CLEAR membership as a free perk.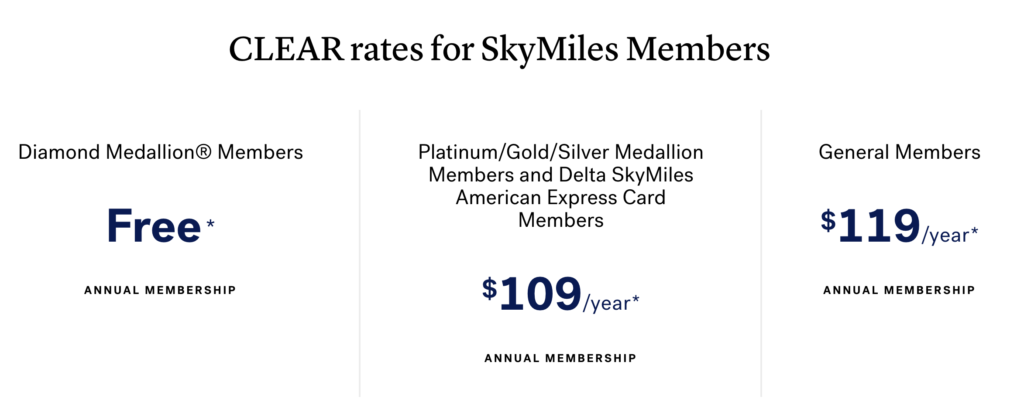 This is where it gets even better. CLEAR allows you to add up to three adult "family members" to your account for an additional $60 each year per family member. And kids under the age of 18 can accompany CLEAR members through the CLEAR lane for free – there's no need to add them to your plan.
In reality, you can add almost anyone to your account: There's no requirement that you're actually related to members of your Family Plan … or even that you share the same address. Family Plan members must be 18 with a valid U.S. photo ID.
One great perk: Members on your Family Plan can use CLEAR anytime they're traveling. You don't have to be traveling with them to unlock that benefit.
So long as you signed up for CLEAR at a discounted price through either Delta or United, the new $189 credit on the Green Card (or Platinum Card) will completely cover your own membership and up to one additional traveler on a Family Plan.
Sign up for CLEAR at $119 with a SkyMiles or MileagePlus account? Add a family member for $60 and use up that entire $189 credit.
Have status with Delta or United? Or have one of their co-branded credit cards like the Delta SkyMiles® Gold American Express Card or the United℠ Explorer Card? You can get CLEAR for yourself and a family member and still have $10 left over.
Got top-tier status with either airline? You get CLEAR free, so use this credit on the Green card to give up to two travelers CLEAR, too!
Bottom Line
Starting tomorrow, Nov. 15, American Express will increase the annual CLEAR® credit on the American Express® Green Card from $100 each year up to $189 each year.
This will allow you to completely cover the cost of a CLEAR® membership with the credit. Better yet, American Express is improving this credit without making a change to the card's $150 annual fee.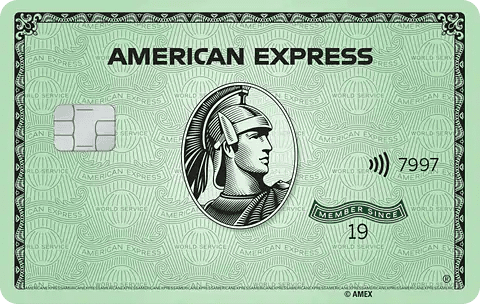 Learn more about the *Amex Green Card*