Among the many reasons the American Express® Gold Card can easily be worth its $250 annual fee (see rates & fees), cardholders get up to $120 a year in dining credits – split up into $10 monthly credits for businesses like Grubhub or Shake Shack.
American Express on Thursday announced some new additions to the portfolio of dining credit options for Gold cardholders, including:
Milk Bar: A popular New York-based dessert chain with online ordering
Wine.com: Order bottles (or even cases) of wine shipped straight to your door – plus, we often see Amex offers for Wine.com, which you could stack for even more savings
Goldbelly: An excellent service that gained a huge fanbase during the pandemic by allowing fan-favorite restuarants like Hattie B's Hot Chicken, Momofuku, and Trese Lechería Cakes to ship their meals and treats nationwide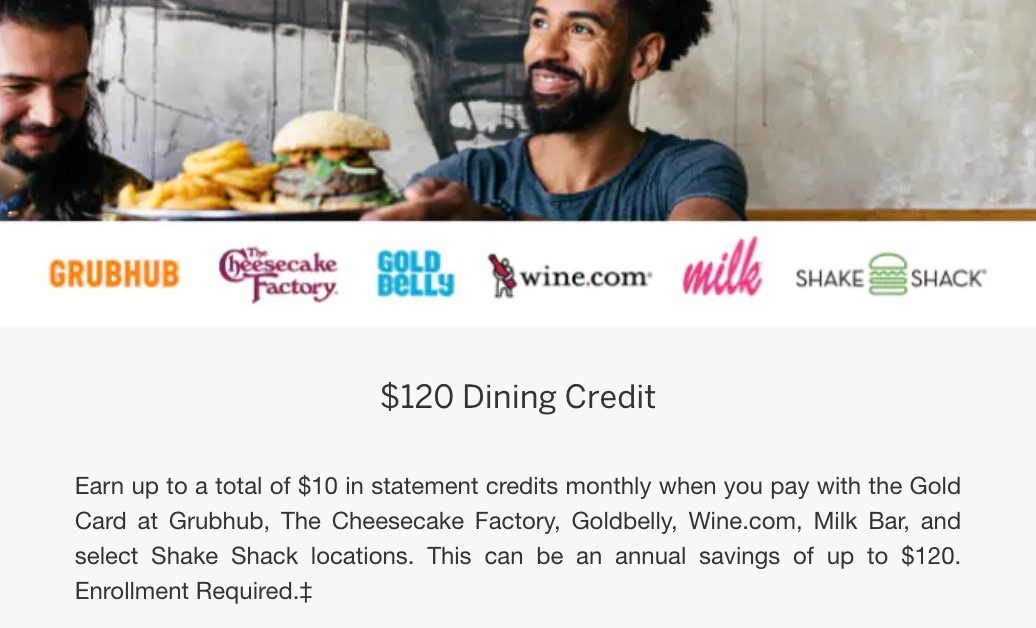 But this isn't a net gain for the Amex Gold dining credit. What Amex forgot to say in its release announcing these additions is that they're also losing several dining partners. Grocery delivery service Boxed and Ruth's Chris Steak House will drop off the list as of Aug. 2. Seamless, however, is still an option as it is now part of Grubhub.
That leaves the list of Gold Card dining credit options still at six total, with Smack Shack, Grubhub, and The Cheesecake Factory rounding out the reamining options. Milk Bar, Wine.com, and Goldbelly are all solid additions but it's disappointing to see other choices disappear from this list. Since these credits re-up on the first of the month, you've got just three more months to put dining credits to use at Ruth's Chris Steak House or Boxed.
Still, the $120 dining credit is a solid benefit so long as you put it to use monthly. Those $10 credits are a use-it-or-lose-it benefit, so it's up to cardholders to put them to use every month in order to maximize it. Registration is required to activate dining credits, but putting them to use is as easy as making a qualifying purchase with one of these vendors.
In addition to that dining credit of up to $120 a year, Amex Gold cardholders get credits of up to $120 a year for Uber or Uber Eats. Put both these perks to use, and you can nearly erase the $250 annual fee.
Plus, you earn an unlimited 4x points at restaurants and another 4x points at U.S. supermarkets (on up to $25,000 of spending per calendar year, then 1x points per dollar). That's what makes the Amex Gold Card one of the best credit cards for everyday spending and one of our top travel credit cards, period.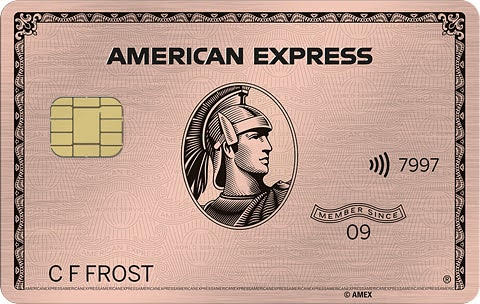 Click Here to learn more about the American Express Gold Card.
Related reading: Amex Gold vs Platinum Card: Which Version is Better for You?
Bottom Line
The Gold Card is one of our favorite cards for dining enthusiasts, and the latest reshuffling of the dining credit participants gives cardholders some fun new options no matter their dining style.
Milk Bar, Wine.com, and Goldbelly have joined the Gold Card dining credit roster while Ruth's Chris Steak House and Boxed.com will drop off Aug. 2 – and Seamless is already gone.