A new, free service that lets travelers reserve a time for a quicker trip through security is spreading to more and more airports across the country, potentially relieving some of the stress of long security lines and how early you need to get to the airport.
From Seattle (SEA) to New York City (JFK) to the most recent addition at Terminal 2 in Minneapolis-St. Paul (MSP), this new reservation system is available at 8 U.S. airports and counting – plus some in Canada and over in Europe, too. Passengers can visit their participating airport's website and enter their flight details to reserve a specific time for their trip through TSA security screening. You can make a reservation for yourself and your entire traveling party – up to 10 people.
You get a QR confirmation code sent to your phone, which you'll scan at the airport's designated security checkpoint to enter a special lane that takes you right to the front of the general security line.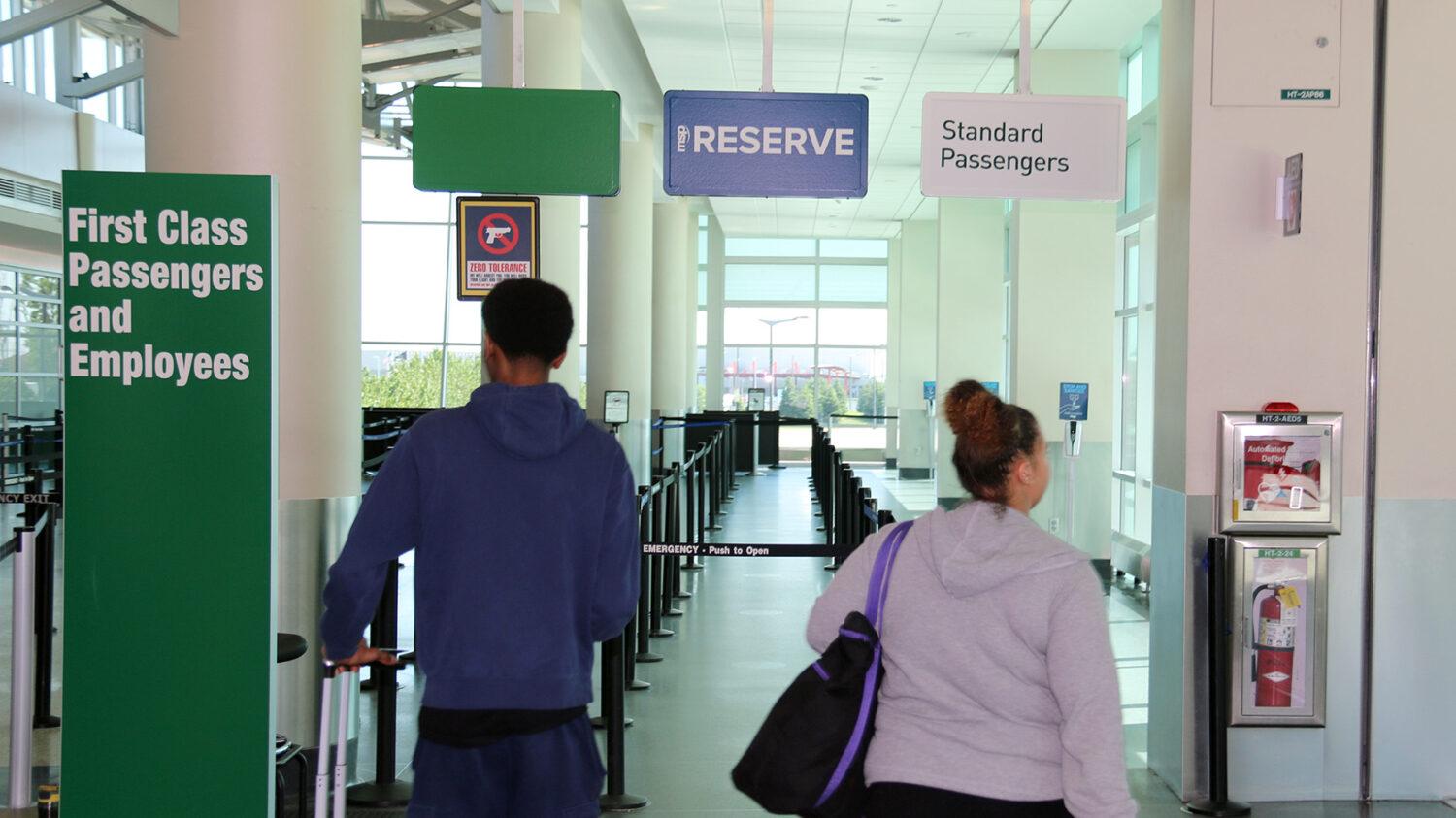 Though its footprint is much smaller, it's similar to CLEAR Plus: the privately-run (and pricey) trusted traveler program that allows members to cut to the front of the TSA PreCheck or general security lines at 50-plus airports nationwide. Unlike CLEAR, there are no biometric fingerprinting or iris scans to confirm your identity to reserve your spot in the security line. And there's no $189 annual fee, either: This is free to use.
But there's one big hitch: If you've got TSA PreCheck, you can't use it in tandem with this reservation system. Travelers with CLEAR or PreCheck can use the service, but they'll have to go through the general screening which means removing electronics from your bag and yes, taking your shoes off, too.
TSA PreCheck vs CLEAR: Which one is better?
CLEAR itself is partnering with airports to run these reservation systems. A company spokesperson said that while CLEAR provides the product, it's up to each airport to determine how they want to operate the program, what it's called, and where and when it's offered.
It's only a matter of time before it's available at more and more airports: CLEAR is expecting to launch this reservation system at several other major airports in North America and Europe later this year, the spokesperson said.
Today, it's available at eight U.S. airports – though not at every terminal.
Denver (DEN)
Orlando (MCO)
Los Angeles (LAX)
Minneapolis-St. Paul (MSP)
New York City (JFK)
Newark (EWR)
Phoenix (PHX) 
Seattle (SEA)
Five airports in Canada and six in Europe are also using this reservation system at select security checkpoints. Whether travelers flying internationally will be able to take advantage of this service varies from airport to airport.
Minneapolis-St. Paul (MSP) is the latest U.S. airport to offer this reservation system, launching a pilot program this week called MSP Reserve. The pilot has been extended through the end of September in Terminal 2. If successful, the airport could make it a permanent option in the security screening process at Terminal 2 – and potentially even expand the service to Terminal 1.
At Terminal 2, reservation slots are available from 3:45-8 a.m. and 12-4 p.m. daily. That timeline coincides with the busiest times at the terminal home to Sun Country, Southwest, and other budget carriers: Lea said about 45% of all the passengers who go through the security checkpoint at Terminal 2 each day do so in the first four hours each morning.
"That's where we experience the potential for the longest queue lines," said MSP Spokesperson Jeff Lea. "This is an opportunity for us to see if we can level that out and offer some predictability."
Travelers can schedule their trip through security as early as seven days before their flight or even once they're already at the airport if time slots are still available. Officials recommend selecting an appointment at least 60 minutes before your flight is scheduled to board.
"This isn't going to satisfy those (travelers) who come five minutes before a flight," Lea said. "People should have to plan ahead a bit, but it does offer a little bit of predictability and control when going through the checkpoint."
The program is intended to save travelers time at the airport. And if enough people make reservations, it should reduce wait times at security checkpoints.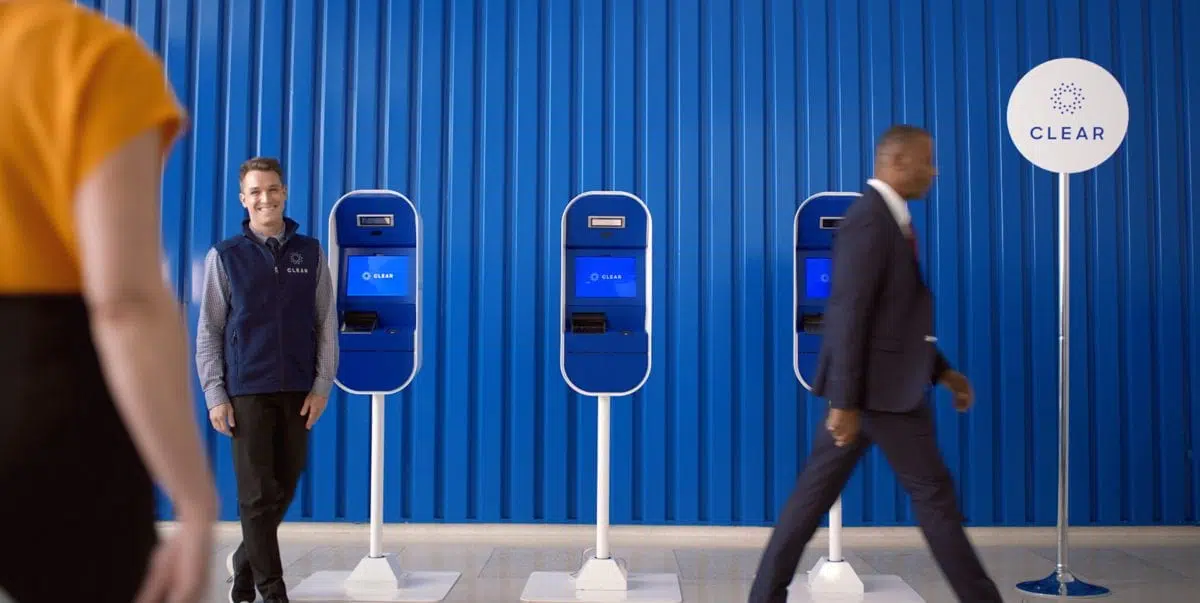 But this free service is also potentially great marketing for CLEAR – especially in airports and terminals where there aren't CLEAR Plus lanes available yet.
After partnering with Delta and United, CLEAR has been making a push to expand its paid expedited security service to more airports big and small. But a recent price increase has pushed annual membership fees up to $189 a year. That's a steep price to pay and one that doesn't make sense for many travelers, especially since CLEAR isn't widely available nationwide.
Programs like MSP Reserve are a way to get more people into the CLEAR pipeline and potentially upsell them on an annual membership down the road.
Bottom Line
Airports around the country and even abroad are partnering with CLEAR to offer a reservation system for airport security, allowing travelers to schedule a time to go through the general security screening and skip the line, reducing wait times and saving travelers time.
It's separate from CLEAR's expensive security program – and unlike that paid service, it's free. On the downside, using this reservation system means you'll have to skip the benefits of TSA PreCheck if you're enrolled in that program.
Minneapolis is the eighth U.S. airport to pilot this reservation system, but it won't stop there. CLEAR is planning to expand the service to additional airports in North America and Europe in the next several months.
Lead photo courtesy of the Minneapolis-St. Paul Airport