When COVID-19 first struck and turned the travel world upside down last year, there was a silver lining for the few travelers still flying: Planes were nearly empty. Sights like this American Airlines flight from Phoenix (PHX) to Minneapolis-St. Paul (MSP) in April 2020 were commonplace for months. On a plane with nearly 130 seats, there were just 10 passengers.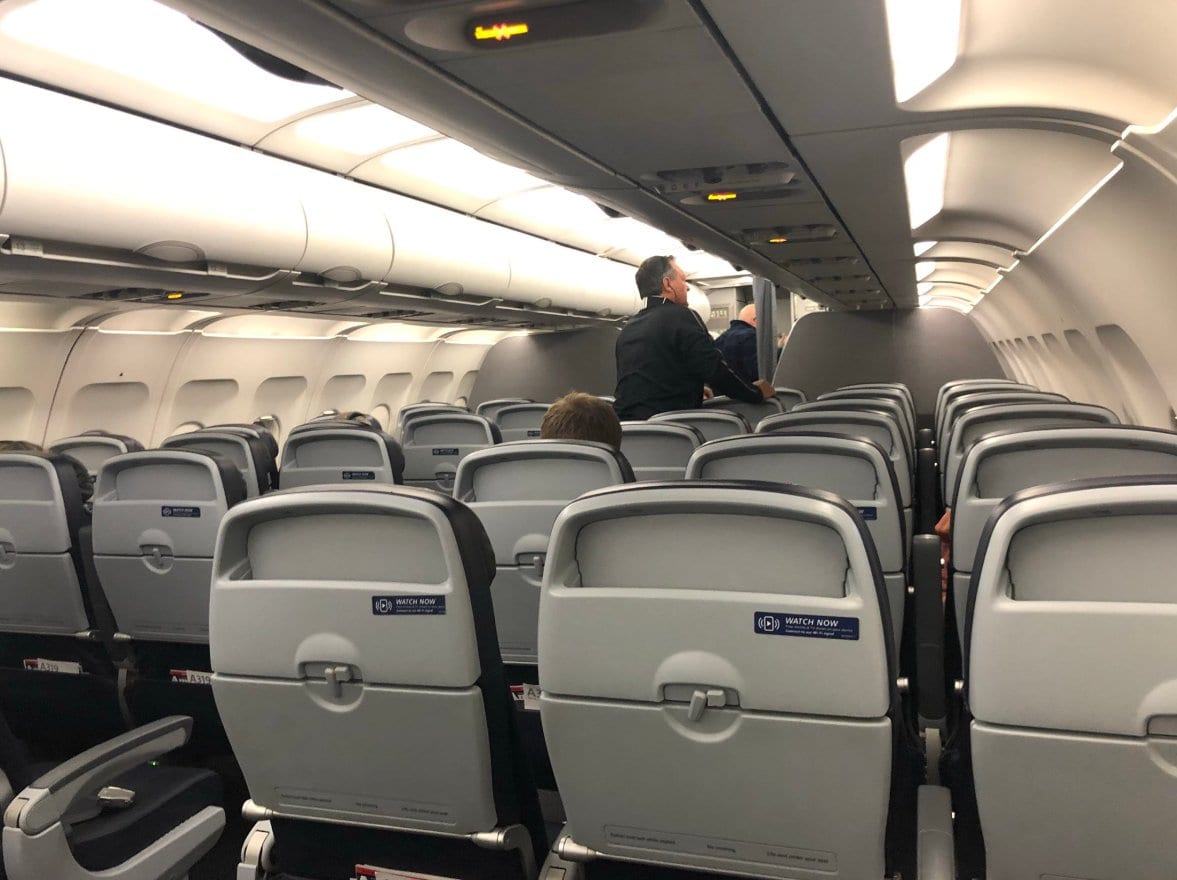 Two years later, that has changed. Airlines still aren't back to 100% yet, but travel is exploding with more than 2 million Americans flying each and every day. Airlines stopped blocking middle seats more than a year ago.
That means you're better off assuming your next flight will be full – or close to it. Here's a look at a recent Delta flight from Miami (MIA) to Minneapolis-St. Paul (MSP). Much more full, right?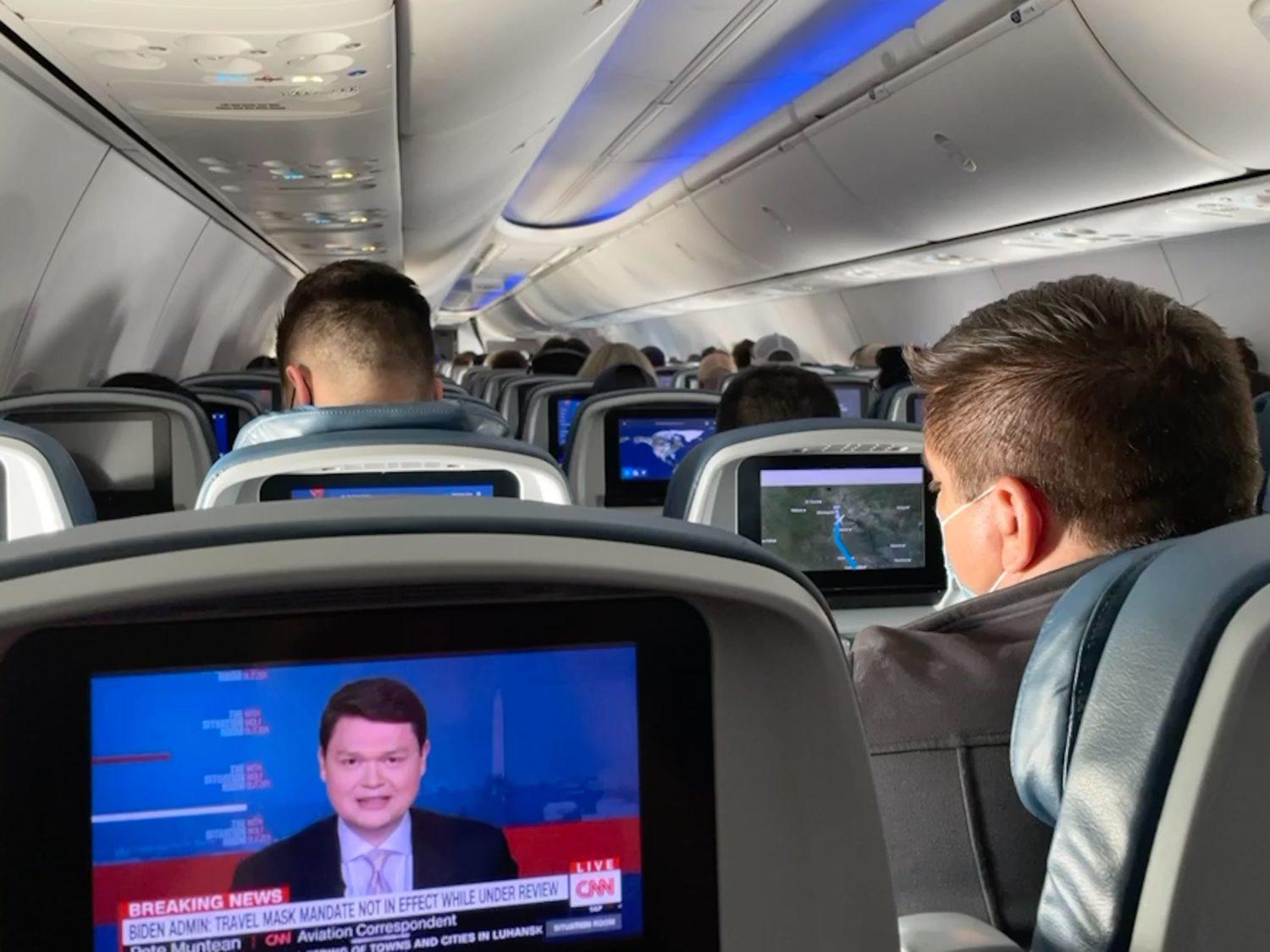 It's not just a one-off, either. Flights filled near or at 100% capacity have become the norm. Recent flights the Thrifty Traveler team has taken within the U.S. and even to Mexico didn't have more than one or two seats open – if any.
Believe it or not, the same is true even on flights to Europe as Americans flock back to Spain, France, Greece, or Iceland. Here's a look inside a flight from New York City (JFK) to Madrid (MAD), which was roughly 95% full.

With travel rebounding and passenger numbers climbing, that means fuller planes. You can see that in this graphic from Airlines for America, which tracks the load factors (how full flights are) on domestic flights in the U.S. After bottoming out at just 10% on average in April 2020, it has continued to climb up to nearly 90% full, on average – above where things were at even in 2019.

But full planes go beyond the U.S. Airlines for America data also shows that flights to Mexico are also stuffed full, as are many planes heading throughout Latin America. In fact, only transpacific flights to Asia and Oceania are reliably going out fairly empty.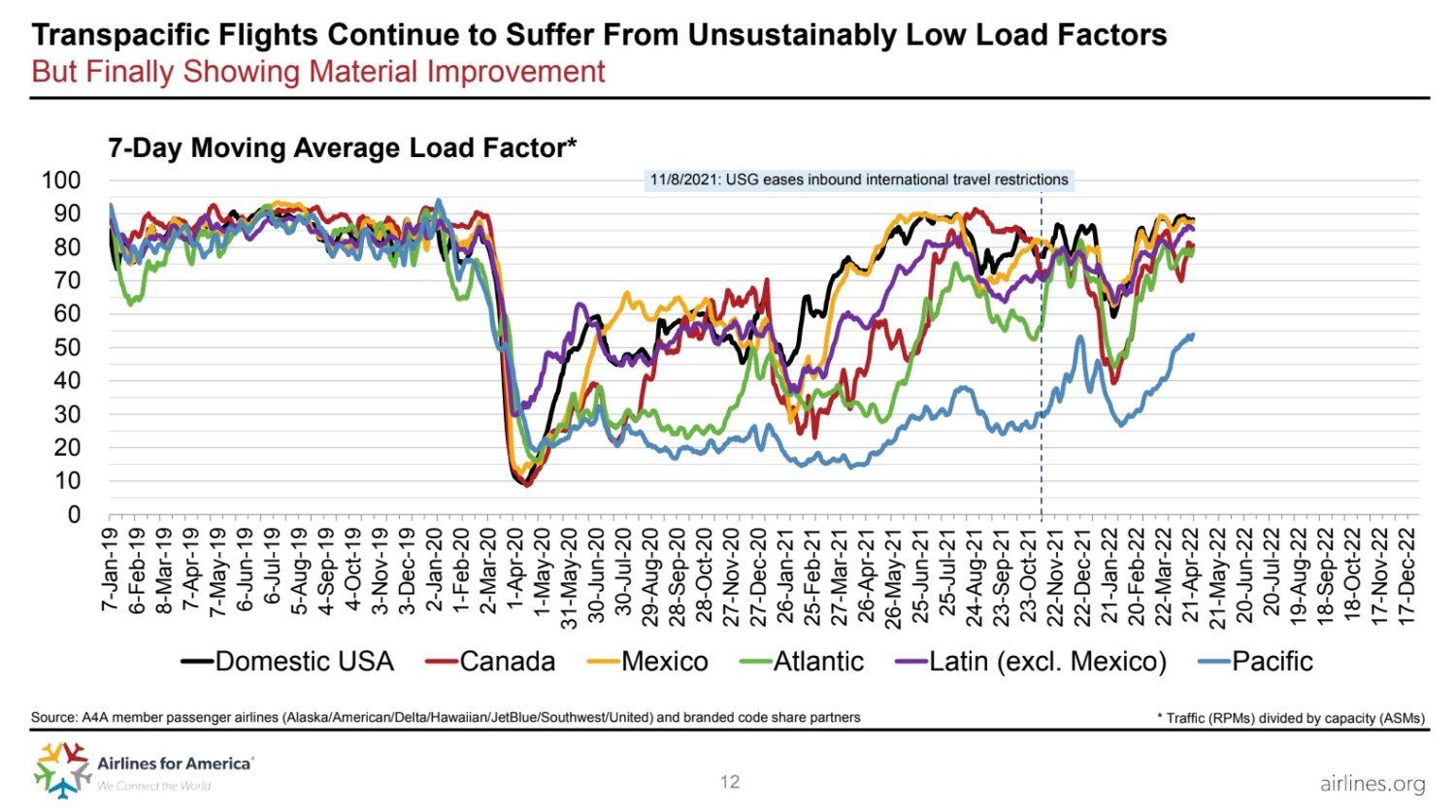 This doesn't mean your next flight will be jam-packed. Just what you will find onboard will vary based on your route as well as when you travel: Tuesdays, Wednesdays and Saturdays always see far fewer travelers, while Sundays, Mondays and Fridays are typically the busiest.
Related reading:These are the Cheapest Days to Fly & Travel in 2022
But in our experience flying throughout the pandemic, full flights are now the norm – not the exception. And that's worth noting, especially if you're wary of flying now that masks are officially optional on planes in the U.S.
See what it's like flying after the end of the federal mask mandate!
Bottom Line
The days of banking on an empty flight are long gone. Every flight on each airline on varying days will be different, of course.
But as Americans return to some semblance of normal and head back to the skies, you should expect your next flight to be nearly full – if not completely packed.