When COVID-19 first struck and turned the travel world upside down last year, there was a silver lining for the few travelers still flying: Planes were nearly empty. Sights like this American Airlines flight from Phoenix (PHX) to Minneapolis-St. Paul (MSP) in April 2020 were commonplace for months. On a plane with nearly 130 seats, there were just 10 passengers.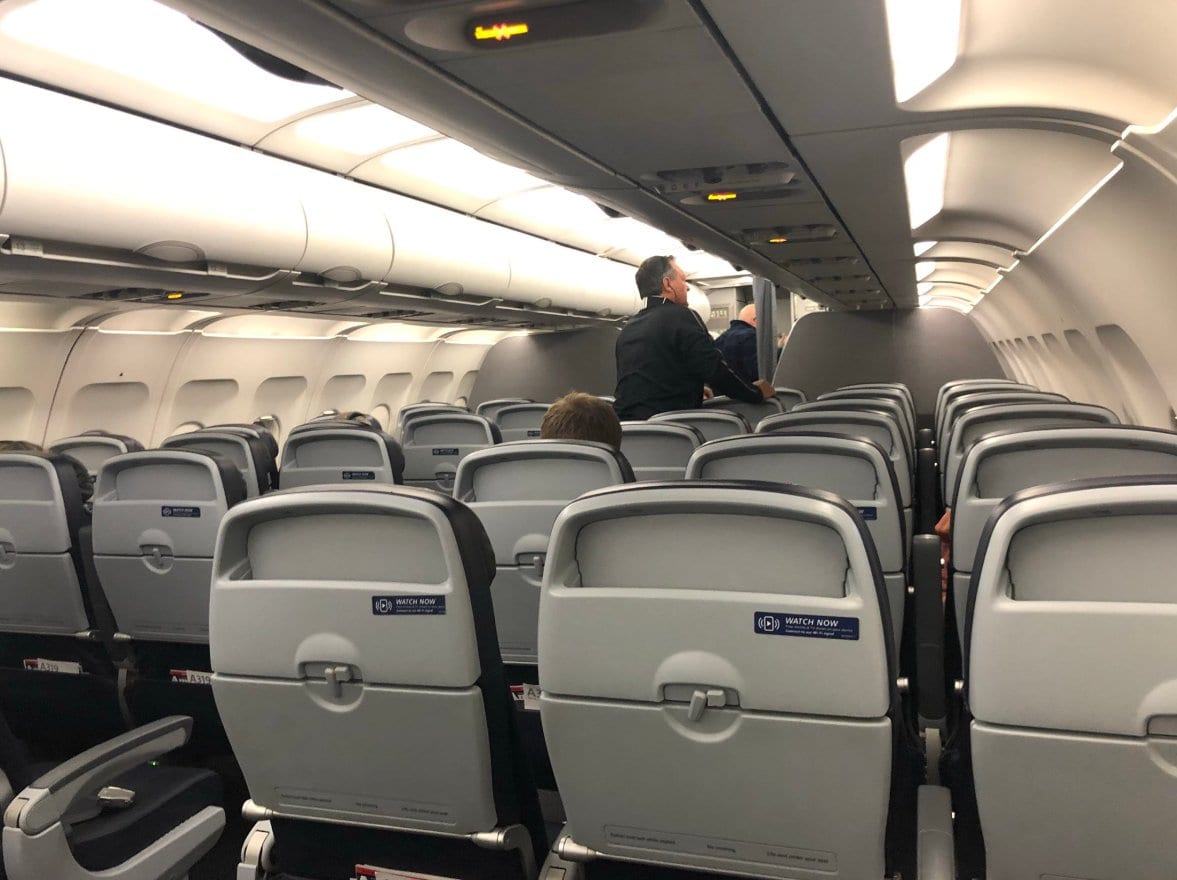 But a year later, that has changed. Airlines are operating far fewer flights than they did pre-pandemic, but travel is picking up: 1 million or more Americans are flying each and every day. And after Delta stopped blocking middle seats as of May 1, there's no major U.S. airline blocking seats anymore.
That means you're better off assuming your next flight will be full – or close to it. Here's a look at a recent United Airlines flight from Minneapolis-St. Paul (MSP) to Newark (EWR). Much more full, right?
Believe it or not, the same is true even on flights to Europe as Americans flock back to Spain, France, Greece, or Iceland – any country that's open and welcoming back Americans. My flight from New York City (JFK) to Madrid was roughly 95% full.
The one exception? Flights back to the U.S. from Europe. While much of Europe has reopened to American travelers, the U.S. hasn't returned the favor: Nearly all foreigners are still banned from getting into the U.S. So that means this sight – from my roughly 50% full Air France flight from Paris-Charles de Gaulle (CDG) to Minneapolis-St. Paul (MSP) – is commonplace.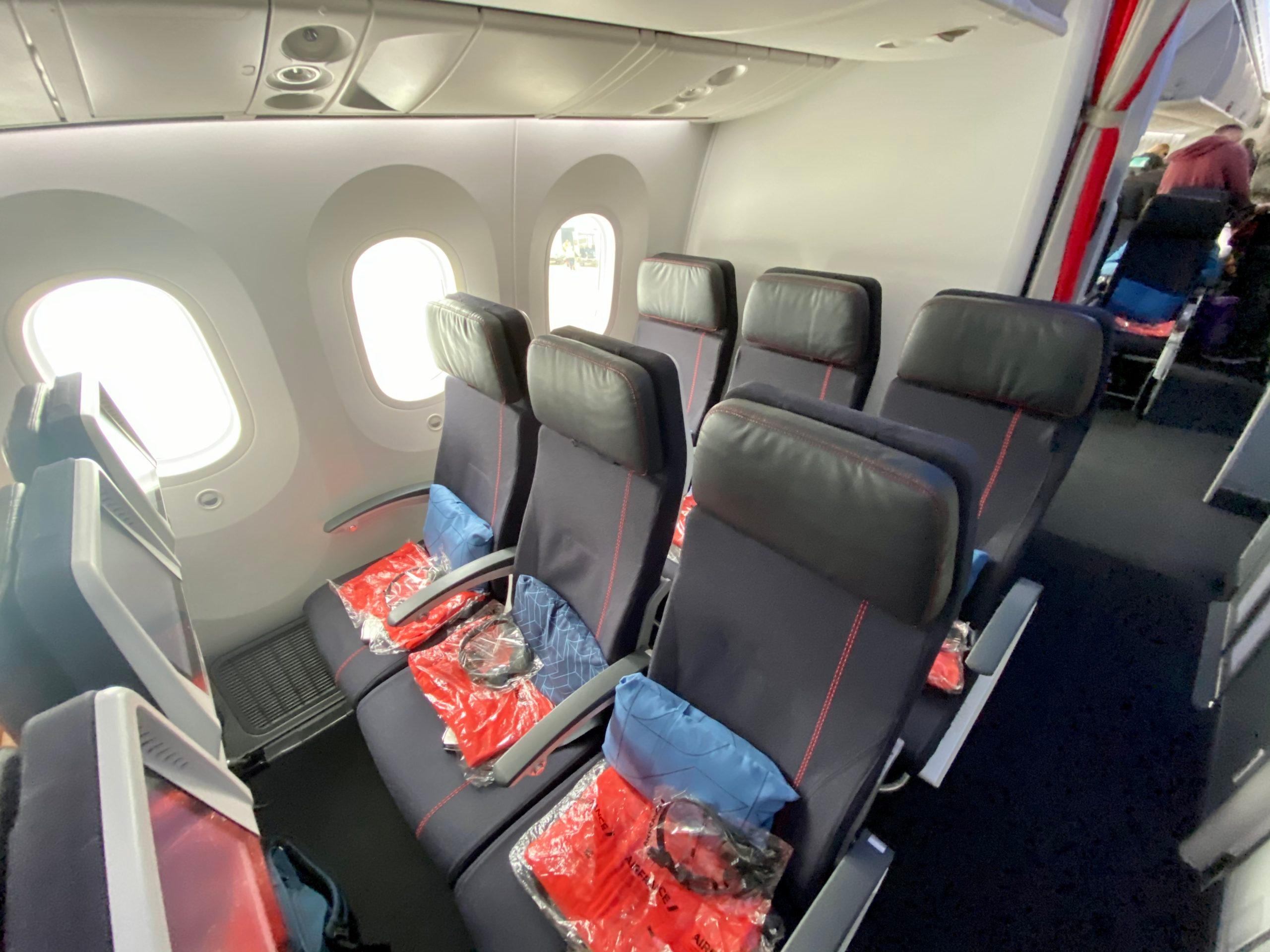 Read more on what it's like flying to Europe right now!
But that's the exception, not the rule. The norm these days is full flights. How come? If travel is still down by almost 30% compared to 2019, why are planes so full these days?
Dissecting the Data Behind Fuller Planes
The short answer: Airlines aren't flying nearly as much as they once did. 
As travel demand cratered last March and April, airlines scrambled to shrink into survival mode. Running 100% of your flights for less than 10% of the travelers is a waste – and a costly one, at that. So airlines began cutting back, slashing international routes, reducing the frequencies of flights between cities, and dropping some service altogether.
Why should Delta fly 10-plus times a day from Minneapolis to Chicago, and vice versa? And does it really need to fly to both Chicago-O'Hare (ORD) and Chicago-Midway (MDW)?
But that's difficult and time-consuming work: Grounding planes and consolidating flight schedules doesn't happen overnight. You can see it in this chart from our friends at JetTip.net, who have tracked this travel downturn from the start. You can see how the major U.S. airlines began reducing flights last spring, bottoming out around May.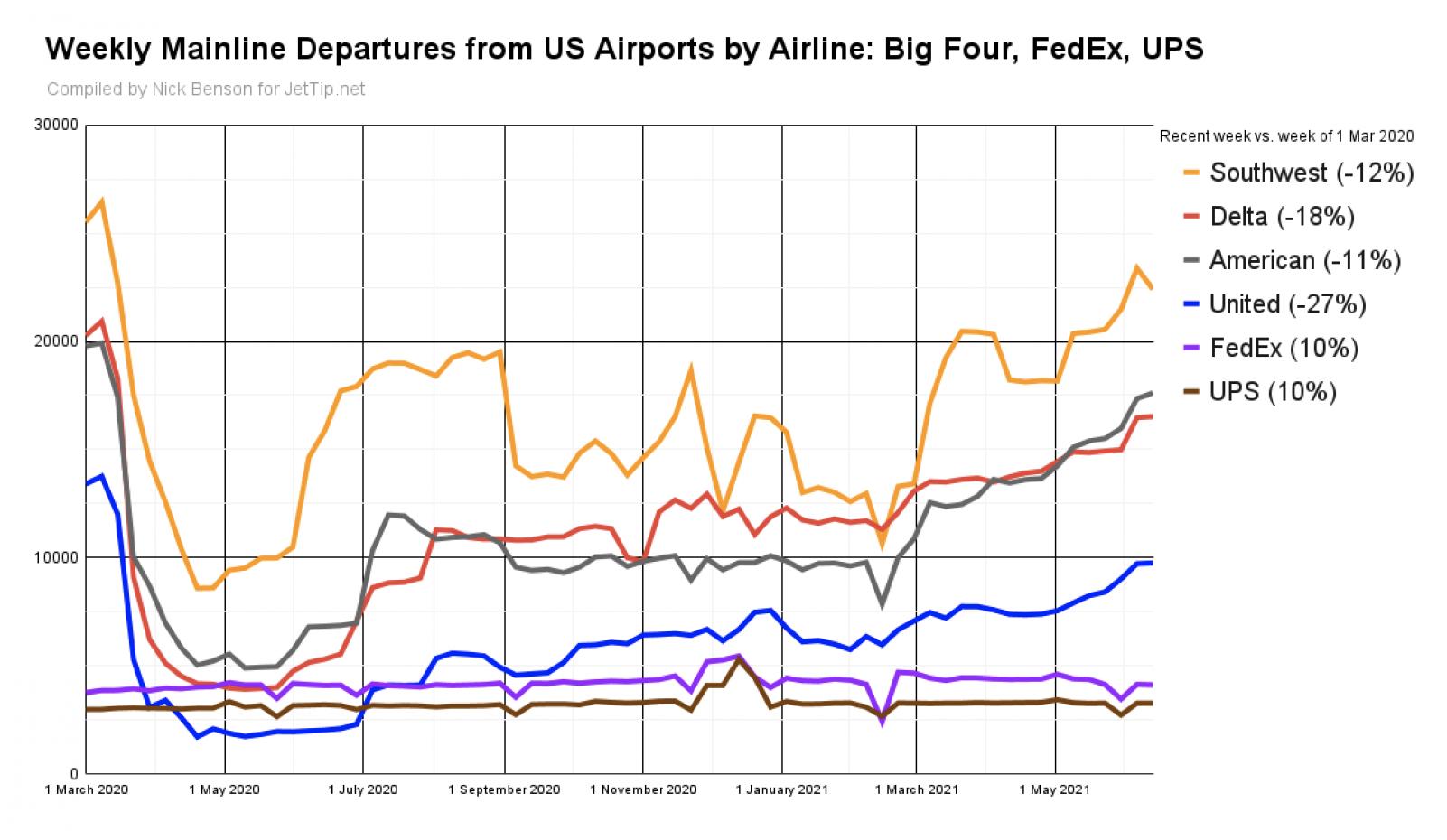 Airlines spent months over last spring and summer rightsizing their operations to fit the strange new world of travel during a pandemic. While that was underway, planes were empty. By now, airlines have adjusted to where the demand is.
As you can see, major airlines like Southwest, American, and Delta are still operating just 80% to 90% of the flights they once did. At United, it's closer to 75%.
With travel rebounding and passenger numbers climbing – Delta variant or not – that means fuller planes. You can see that in this graphic from Airlines for America, which tracks the load factors (how full flights are) on domestic flights in the U.S. After bottoming out at just 10% on average last April, it has continued to climb in 2021 up to almost 90% full, on average. That's on par with where things were at in 2019.
Even last summer, that number was just 48%. Yes, planes were just half full, on average.
This doesn't mean your next flight will be jampacked. But in our experience flying throughout the pandemic, full flights are the norm – not the exception. And now that Delta is no longer blocking middle seats, there's no U.S. airline you can turn to for guaranteed empty space.
Just what you find onboard will vary based on what airline you fly, your route, as well as when you travel. Tuesdays, Wednesdays, and Saturdays always see fewer travelers, while Sundays, Mondays, and Fridays are typically the busiest.
Bottom Line
The days of banking on an empty flight are long gone. Every flight on each airline on varying days will be different.
But as Americans get vaccinated and return to the skies, you should expect your next flight to be nearly full – if not completely packed. That's a big change from just a few months ago.