With the Biden administration gearing up to crack down on airlines that charge more for families to sit together and other "junk fees," United Airlines rolled out a new policy Monday it says will make it easier to get seats together for free – even with the cheapest basic economy fares.
The airline's new seating policy ensures children under 12 can sit next to at least one adult in their traveling party. United said a new seat map feature makes it possible by automatically finding adjacent seats for families booking together. If all standard economy seats are occupied, United will even open up "Preferred seats" toward the front of the plane to avoid separating families.
That's a big change – especially for United basic economy fares, which have been among the worst in the industry.
The Chicago-based airline previously warned families with children not to book their cheaper basic fares, which come without free seat assignment. Parents anxious about being separated from their children were better off paying an extra $9 to $15 apiece to select a seat or upgrading to a standard economy fare with free seat selection.
It's unclear whether United will give families free rein to pick adjacent seats throughout the entire economy cabin or only open seats toward the back of the plane. A United spokesman confirmed the new feature is not yet available for basic economy fares, though that's expected to go live once the new seating policy is fully implemented sometime in early March.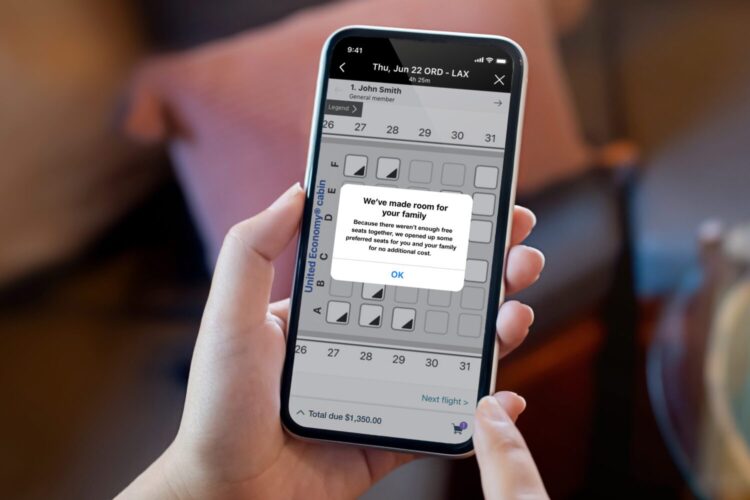 "In an era where more families are working in a hybrid environment, they're traveling more often – and they're flying United," Linda Jojo, United's chief customer officer, said in a statement. "We're focused on delivering a great experience for our younger passengers and their parents and know it often starts with the right seat."
The airline's new seating policy also allows families to switch flights to the same destination for free if they're unable to secure seats together on their current, full flight.
It's a clear response to increasing pressure from the White House.
President Joe Biden singled out these additional costs in his State of the Union address earlier this month, touting his administration's proposal that would "prohibit airlines from charging up to $50 roundtrip for families just to sit together" as part of a broader crackdown on resort fees, Ticketmaster, and other fees he deemed unfair. The Department of Transportation is also expected to add seat costs for families to the new customer service dashboard it rolled out last summer.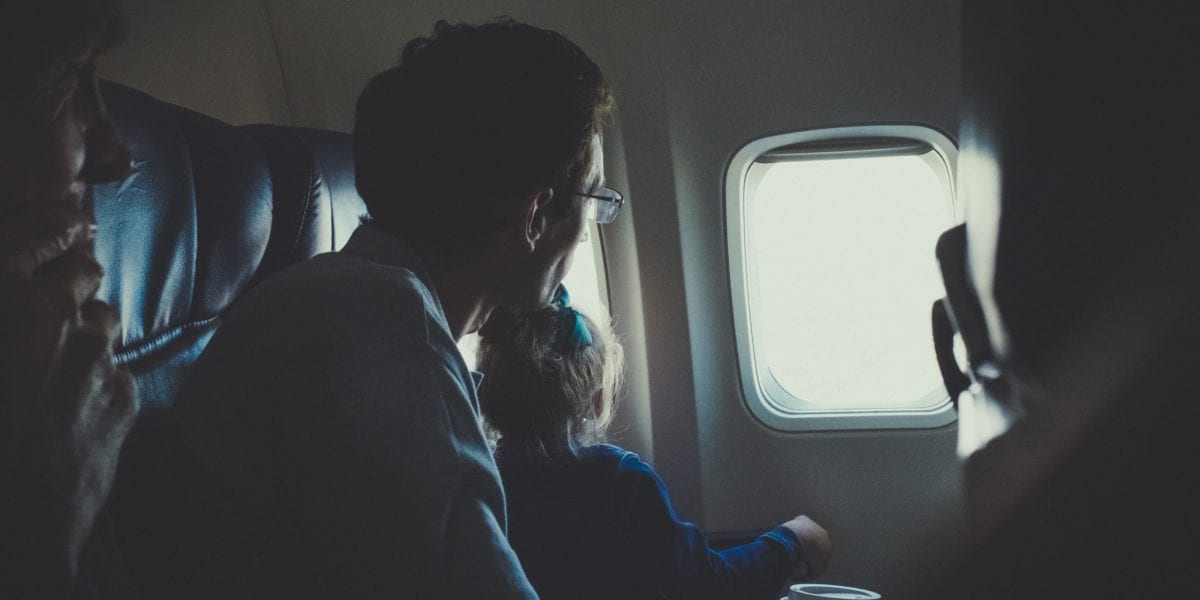 Yet this is by no means a new issue – especially for parents. In fact, federal law has required airlines to seat children under 12 next to a family member at no extra cost since 2016. But enforcing that requirement has been a challenge with the spread of pesky basic economy fares and ultra-low-cost carriers like Spirit and Frontier that always charge for seat selection.
Airlines and lobbying groups have skirted those requirements for years and pushed back against Biden's recent calls for change, insisting they don't charge a "family seating fee." That's a misdirection: By charging up to $20 or more for seat assignments on basic economy fares or $60-plus to avoid those fares, major U.S. airlines are forcing parents to pay more.
Read more: Can I Sit with My Child Flying Basic Economy? Questions, Answered
United may make headlines for this change, but it's not the first major U.S. carrier to commit to seating families together. For years, American Airlines has automatically placed children under 15 with at least one adult on the same reservation soon after booking, including in basic economy. Delta, meanwhile, only says it will "strive" to place children and families together but makes no guarantee.
Southwest's unique boarding process – with a first-come, first-served open seat selection determined by your fare type or how early you checked in – makes getting separated less of a concern for families. But the airline also tried out allowing families with children to board even earlier on the condition they pick seats together toward the back of the plane.
Bottom Line
United is getting ahead of the curve.
Airlines are under pressure to ensure families can sit with their young children without paying additional fees. United's new policy makes that a reality – and we're guessing it won't be the last airline to do so.