As promised, the U.S. Department of Transportation unveiled a new dashboard Thursday outlining exactly what protections each U.S. airline offers for its passengers when flights are delayed or canceled within the airlines' control.
The new dashboard makes each airline's policies transparent, saving customers from having to dig through the fine print to see if they will be protected in the case of delays or cancellations.
The ten largest U.S. airlines are a part of the dashboard, which includes their regional operating partners. They account for about 96% of passenger air traffic in the country. Those airlines are Alaska, Allegiant, American, Delta, Frontier, Hawaiian, jetBlue, Southwest, Spirit, and United.
Notably, the dashboard only accounts for the airline's policy if the flight is delayed or canceled for "controllable" reasons like understaffing, maintenance issues, cabin cleaning, baggage unloading, and fueling. Controllable disruptions were the catalyst for the delays and cancellations that gripped airports all over the world this summer.
While many airlines already had these policies in some capacity, they're now at the forefront of each airline's customer service plan, and this dashboard will hopefully help hold them accountable.
The DOT also hopes this new dashboard will become a resource for consumers when they choose an airline for their trip.
What Airlines Have the Best Delay and Cancelation Protections?
In the airline business, it's always about competition, and there were some definite winners and losers revealed in the dashboard's results Thursday.
The information is presented in these two clean charts: one outlining cancellation protections and the other outlining delays protections.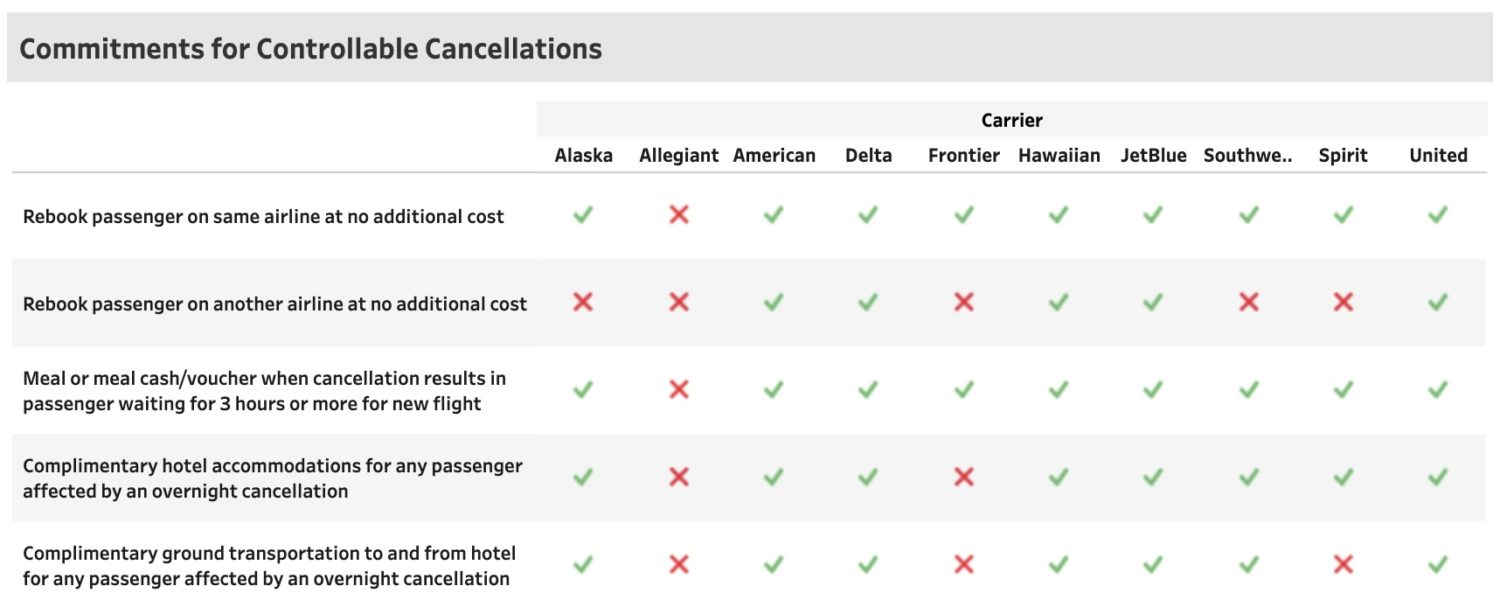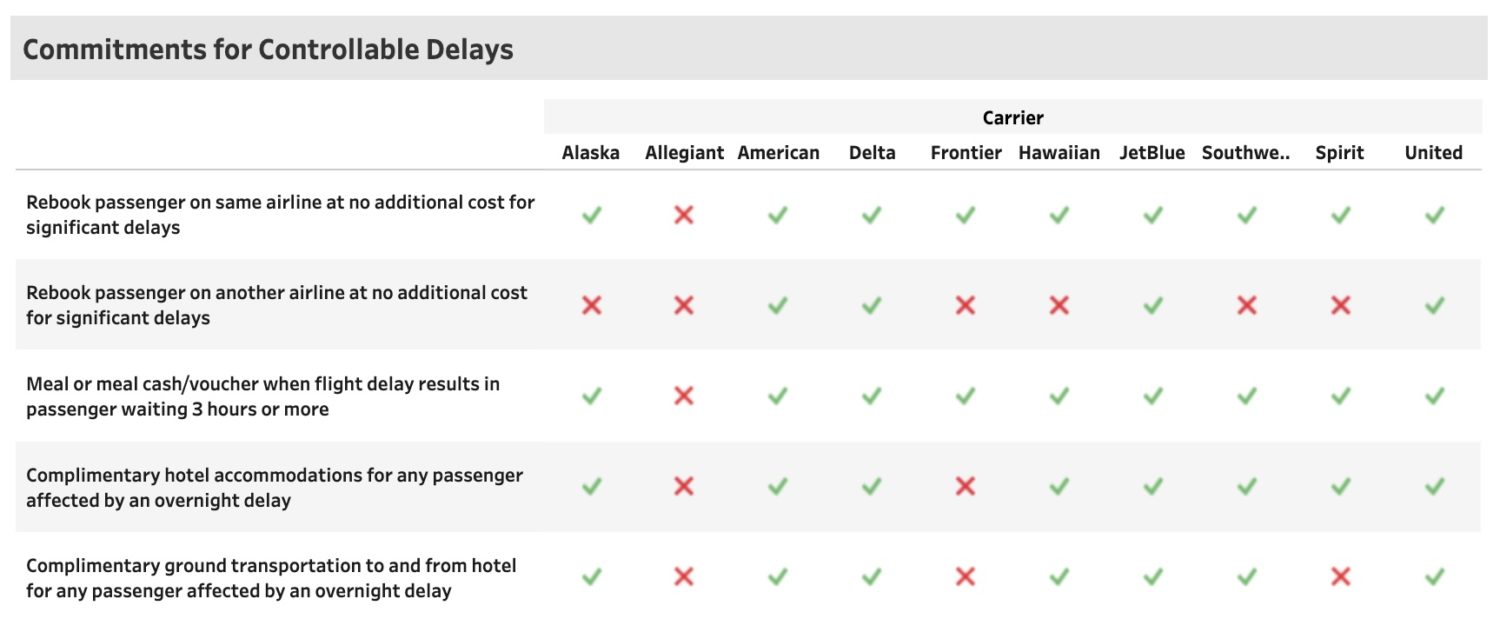 Let's start with the good. The usual suspects of American, Delta, and United all earned perfect marks on this dashboard for both delay protection and cancelation protection. Hawaiian and jetBlue also both earned perfect marks for cancelation protections and jetBlue went five-for-five on helping its customers during delays, too.
Additionally, every airline except Allegiant promised to rebook passengers on the same airline for no additional cost when significant delays or cancellations occur. All the airlines (again, except Allegiant) also promised meal vouchers to travelers who are stuck at the airport for more than three hours.
Other protections, like rebooking passengers on another airline during delays or cancellations, were slightly more spotty. Only American, Delta, jetBlue, and United promised that they would rebook flyers on other airlines in the event of delays or cancellations.
Hawaiian said it will rebook passengers on other carriers amidst cancellations, but not delays. Alaska, Allegiant, Frontier, Southwest, and Spirit all will not rebook customers on other airlines through interline agreements.
The dashboard doesn't take into low-cost carriers like Spirit that rebook passengers on other carriers outside of interline agreements. A Spirit spokesperson told Thrifty Traveler that the airline will rebook passengers on other airlines, but that because it does so outside of the interline agreement framework, it is not reflected in this chart.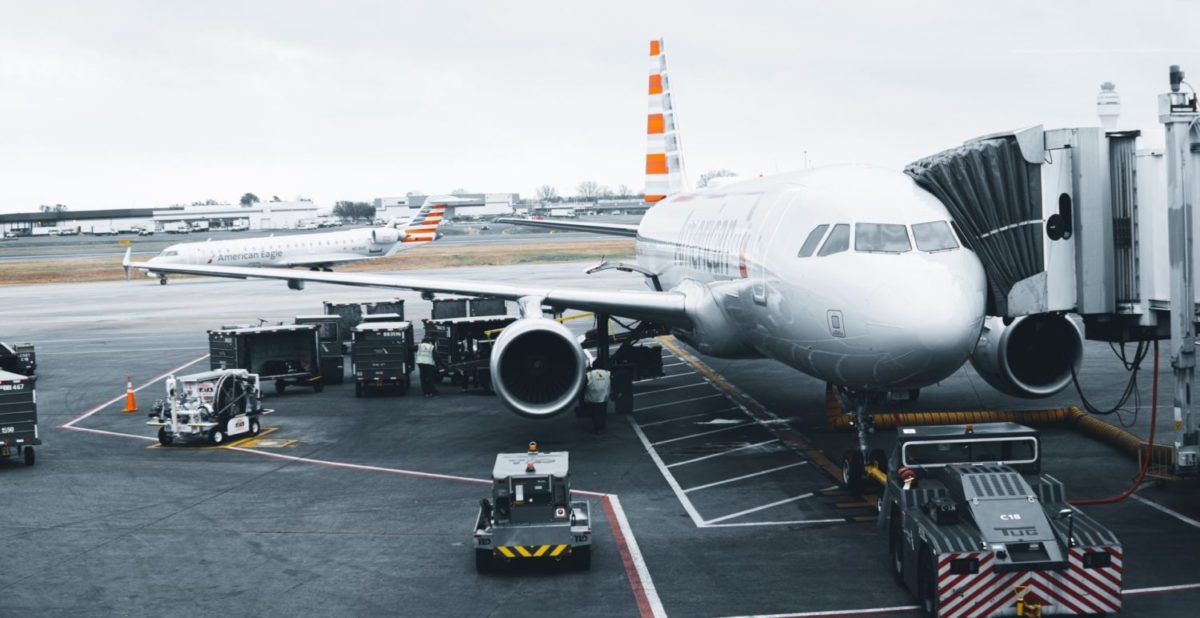 There's also spotty coverage for protections like ground transportation and hotel accommodations for overnight delays and cancellations. Allegiant, Frontier, and Spirit all said they will not offer free ground transportation for those affected by delays and cancellations.
Allegiant and Frontier said they will not offer hotel stays for their flyers, either. Spirit indicated that it would offer hotel accommodations for overnight delays.
OK…let's talk about Allegiant. Woof.
This dashboard is doing the budget carrier no favors by exposing its unforgiving policies surrounding flyer protections.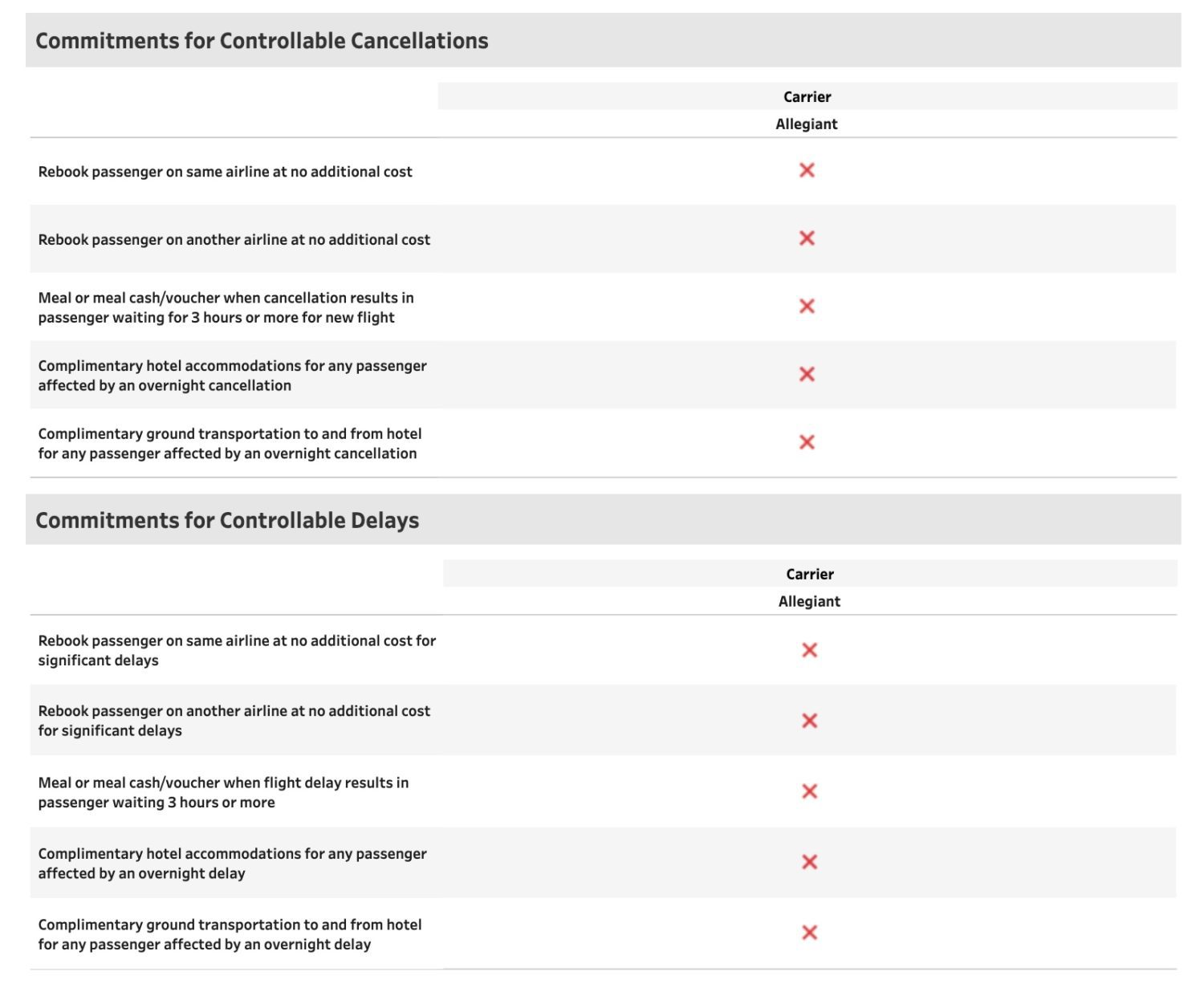 Allegiant going 0-for-10 on protections offered to travelers stuck in delays and cancellations, which might make some travelers think twice about flying with the carrier in the future.
As we outlined above, some of these protections are spotty and not all of the low-cost carriers have signed on to book passengers on other airlines or give them free ground transportation or hotels. But Allegiant won't even promise its customers a rebooking on Allegiant flights when there is a delay!
That is something most U.S. travelers have come to expect, and it might alarm some customers that this protection isn't universally offered.
Bottom Line
A new dashboard from the U.S. Department of Transportation is helping shed some light on the protections offered to passengers of each of the top 10 U.S. airlines during delays and cancellations.
The helpful tool mines each airline's policies as it relates to helping customers during delays and cancellations, giving passengers a clearer look at what they can expect when they fly each carrier.
The Department of Transportation has been busy as of late. In addition to this new dashboard, the department recently proposed a new rule enhancing airline refunds for canceled flights and urging airlines to let families sit together – something that is not currently a guarantee.