United has added new international routes from the United States across the Atlantic in bunches over the last two years, but this year, the airline is giving some love to destinations in the Pacific Ocean and Asia instead.
United Airlines announced on Tuesday that it will begin (or resume) a handful of new flights to Asia, including a nonstop flight from San Francisco (SFO) to Manila, Philippines (MNL) starting Oct. 29, 2023, and more frequencies to Tokyo, Hong Kong, and Taipei, too.
In 2022, as post-pandemic travel sentiment geared up and Europe opened its borders to travelers, United went big, adding seven new nonstop routes from its U.S. hubs to Europe. In 2023, the airline added more new flights to Europe once again as pandemic restrictions evaporated completely in Europe. Earlier this year, the airline went the other way, and expanded its capacity to the South Pacific islands of New Zealand and Australia by 40%, too.
This time, as the airline looks into its 2023 and 2024 schedule, it's turning to Asia.
On a call with reporters on Monday, Patrick Quayle, United's senior vice president of global network planning and alliances, said international demand to Asia has been "gangbusters" since hotspots like Japan reopened to travelers last fall. So much so, he said, that the transpacific market is "on par, if not stronger than the Atlantic."
As a result, United is ramping up its route network to Asia this fall. So if a trip to Asia is on your radar, United's new presence at these four destinations might be your ticket.
New Nonstop Route From San Francisco to Manila
Beginning Oct. 29, United will offer service between San Francisco (SFO) and Manila, Philippines (MNL). When the first Boeing 777-300 takes flight on that route, it will be the first time a U.S. carrier has flown the route.
Quayle told reporters on Monday that United has been working on adding this route for years now, and it was finally approved by the Philippine and U.S. governments recently.
United currently runs flights to Manila from the U.S. territory of Guam (GUM), but nothing from the mainland U.S. until Oct. 29.
Up until now, U.S. travelers could only fly Philippine Airlines between the U.S. and Manila. In fact, Philippine Airlines runs the exact SFO-MNL route already. It's blocked at over 14 hours, 30 mins on the outbound, and just over 13 hours on the inbound.
Philippine Airlines also runs nonstop flights to Honolulu (HNL), Los Angeles (LAX), and even all the way to New York (JFK) from its hub in Manila.
Until United's announcement, Philippine Airlines was the only nonstop option for travelers looking for a trip to the Philippines. But if you were willing to connect elsewhere in Asia, you could still find your way there.
Thrifty Traveler Premium members have received a few Philippines flight deals over the years, including this latest one flying Cathay Pacific to Manila (MNL).
To take advantage of these fares, you'd have to have a layover in Hong Kong (HKG). But soon, you'll have the option to take a nonstop flight on United.
Perhaps best of all, a nonstop United flight means one thing: United Polaris Business class.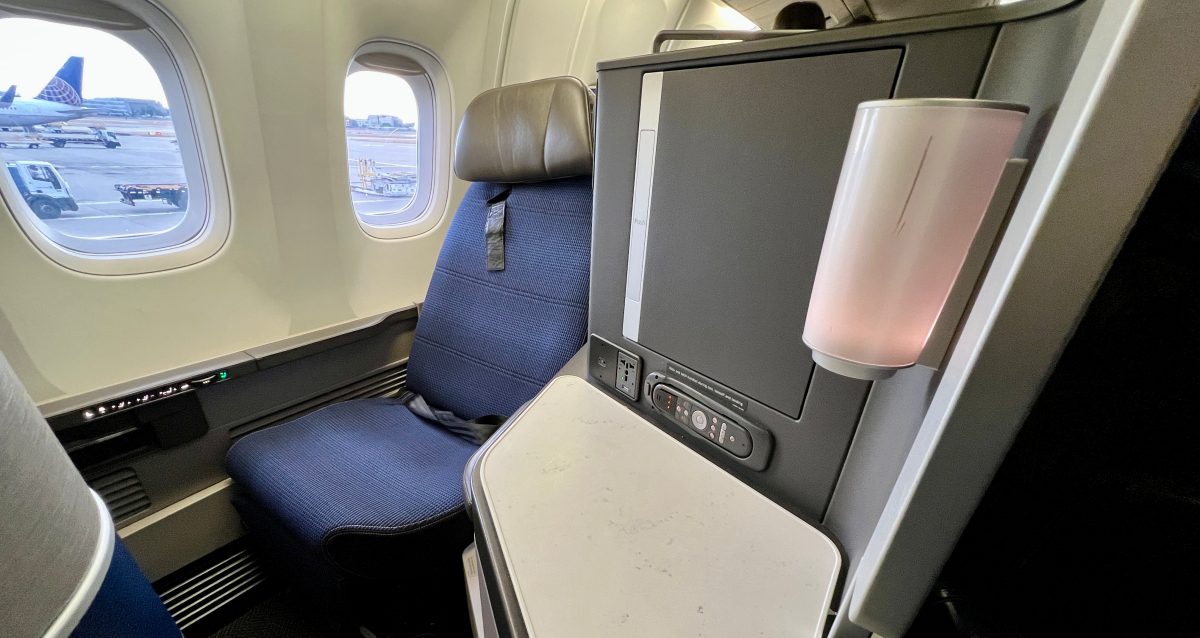 All of United's long-haul flights have United Polaris Business class, and if you have some United points (or some points for any of United's Star Alliance partners), you could score a lie-flat seat for the 14-hour journey to the Philippines.
New Flights to Tokyo, Hong Kong, and Taipei
The Manila (MNL) route from San Francisco (SFO) is certainly the most exciting route to come from United's latest expansion, and it's the only brand new route United announced this week. But United is expanding and resuming several other routes that also deserve your attention.
On top of the new Manila-San Francisco route, United also announced the following:
Starting Oct. 28, United will resume daily nonstop flights from Los Angeles (LAX) to Tokyo-Narita (NRT) on top of the daily nonstop it already flies from LAX to Tokyo-Haneda (HND).
Los Angeles (LAX) to Hong Kong (HKG) starts Oct. 28 daily, in addition to twice-daily service to Hong Kong from San Francisco (SFO).
United is adding a second daily nonstop flight from San Francisco (SFO) to Taipei (TPE) starting Oct. 29.
All of these nonstop options to Asia are going to help travelers find lower, more convenient fares to all of these destinations. And that's even true for routes that don't really need any more competition like LAX-NRT.
As you can see, United's nonstop flight to NRT is already on sale from Los Angeles, but it joins a healthy list of U.S. and Asian carriers already flying the route.
During the announcement, Quayle said it was important to add back service to Narita, which is a connecting hub to the rest of Asia, unlike Tokyo-Haneda, which is closer to Tokyo's city center. Having both on United's schedule from Los Angeles was always the plan, he said.
The Los Angeles (LAX) to Hong Kong (HKG) route does not have much competition, except for American partner Cathay Pacific's nonstop flight between the two hubs.

The new Hong Kong route from Los Angeles will hopefully supplement a Newark (EWR) to Hong Kong nonstop flight when United is free to fly over Russian airspace once again. For now, though, that EWR route is not feasible, Quayle said, making LAX the next best option.
Between Taipei and San Francisco, United already operates this daily flight.
But a second daily flight from United on this route will open up more United Polaris Business class seats and hundreds and hundreds of economy seats, too. This should hopefully lead to lower fares for travelers looking to visit Taipei next year.
Bottom Line
United Airlines announced this week that it will begin or resume a handful of new flights to Asia, including a brand new nonstop flight from San Francisco (SFO) to the Philippines (MNL) – the first of its kind from a U.S. carrier.
United's announcement also included more flights to Tokyo, Hong Kong, and Taipei, too, giving travelers more options for getting to those popular Asian destinations and hopefully lowering fares across the Pacific this year.