More than a month after its historic holiday meltdown, a top Southwest executive faced a U.S. Senate committee on Thursday to issue the airline's clearest apology yet – and explained what they're doing to avoid a repeat.
"Let me clear: We messed up," Andrew Watterson, the airline's executive vice president and chief commercial officer, told senators. "And I would like to explain to you how we messed up."
Southwest canceled more than 16,700 flights over an 11-day period in late December, affecting more than 2 million passengers and ruining countless Americans' holiday travel plans. It started with a winter storm that swept the country right before Christmas, forcing nearly every airline to cancel flights. But as other airlines recovered, Southwest was overwhelmed by the severe weather, staffing shortages, and an antiquated crew scheduling platform, spiraling into an unprecedented meltdown.
Within a week of those cancellations, U.S. Senate Commerce Committee Chair Sen. Maria Cantwell announced she would haul Southwest in for a hearing to explain. On Thursday, the airline's second-in-command testified before that committee, saying the blame for mass disruptions lies solely with Southwest. And fixes are already underway.
Watterson told lawmakers that an update to the airline's outdated crew scheduling system is set to go live Friday after several rounds of testing. Southwest has said it will invest $1.3 billion in its technology over the next year to ensure disruptions like this never happen again. And he admitted that the airline had been aware of the crew platform's shortcomings.
"That is absolutely unacceptable. You were warned," Democratic Sen. Edward Markey said.

While IT failures contributed to the meltdown, Watterson said the bigger problem was that the airline's entire operation simply wasn't as well equipped as it should have been to handle severe winter weather – especially at major airports like Denver (DEN) and Chicago-Midway (MDW).
"We need to make sure our operational resiliency and technology are strengthened for future extreme weather events, no matter how unprecedented," Watterson said. "We owe that to our customers and to our employees."
In the wake of the meltdown, Southwest pilots have repeatedly said they saw the meltdown coming. The head of the Southwest Airlines Pilots Association repeated that point to senators Thursdsay.
"For years, our pilots have been sounding the alarm about Southwest's inadequate crew scheduling technology and outdated operational processes," said Capt. Casey Murray, the union's president. "Unfortunately, those warnings have been summarily ignored by Southwest's leaders."

But neither Murray nor Watterson faulted Southwest's unique point-to-point route network for the meltdown. Unlike other major carriers that fly out of their hub airports and back again – often referred to as the hub-and-spoke model – Southwest planes fan out across the nation, flying from city to city to city.
While that structure can make it more difficult to catch up when things start to go wrong, it also allows Southwest to fly nonstop routes that other airlines won't.
"I think our customers love it, I believe it gives us a competitive edge," Murray said. "More importantly, during downtimes, it provides some flexibility and some agility to take advantage."
But the hearing was also notable for who wasn't there: Southwest's CEO, Bob Jordan. Committee Chair Sen. Maria Cantwell was quick to point it out to Watterson, saying: "You're here today and I very much appreciate it. Your CEO didn't want to show up."
Watterson didn't disclose why he was addressing the panel in Jordan's place.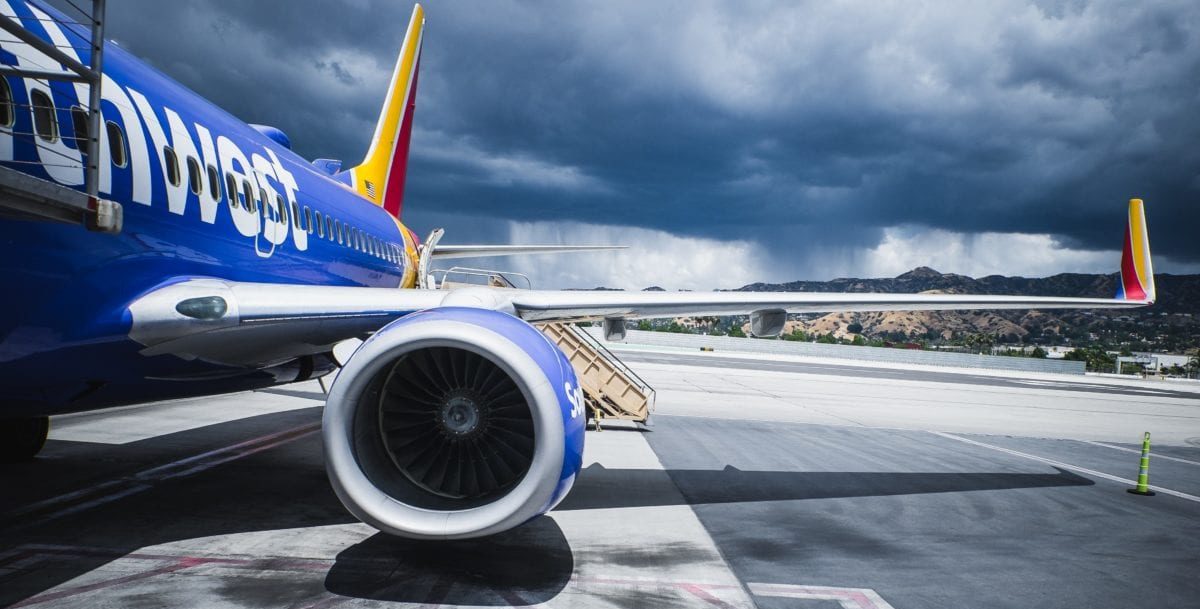 Southwest said it has paid out millions of in refunds and reimbursements to passengers affected by the widespread disruptions. Watterson confirmed Thursday that all lost bags have been returned and all refund and reimbursement requests have been processed aside from a handful of recently submitted requests.
"It has truly been an all hands on deck effort, and our people will not let up until the requests are completed," he told lawmakers.
The airline hasn't provided a cutoff date for when customers who were caught up in the mess need to submit reimbursement requests. If you procrastinated, there's still time to ask for money back.
Read our guide on how to get refunded & reimbursed for your Southwest troubles! 
Texas Republican Sen. Ted Cruz, who said he flies on the Dallas-based carrier at least once a week, said he is confident Southwest understands the holiday meltdown was an "epic screw-up" and that the airline is "committed to doing everything possible to prevent its recurrence."
Cruz said the question of whether Southwest did right by consumers "will ultimately be determined by the flying public" on whether they return to Southwest.
Bottom Line
For the latest and perhaps final time, Southwest is saying sorry and taking the blame for canceling more than 16,000 flights over the holidays.
The airline has already doled out millions of dollars in refunds and reimbursements and is making some necessary upgrades to some of its outdated technology.