Delta is adding a nonstop flight from its New York-City (JFK) hub to Bogotá (BOG), Colombia, a second option for Delta flyers to get to the Colombian capital after the existing flights from Atlanta (ATL).
Flights to Bogotá will begin Dec. 21, with service from Colombia up to New York beginning the following day. It's actually a return for Delta, which first launched the direct flights from New York back in 2008 but scrapped them years ago.
The flights will be on a Boeing 757-200, equipped with 20 first class seats, 29 Comfort+, and 150 main cabin economy seats.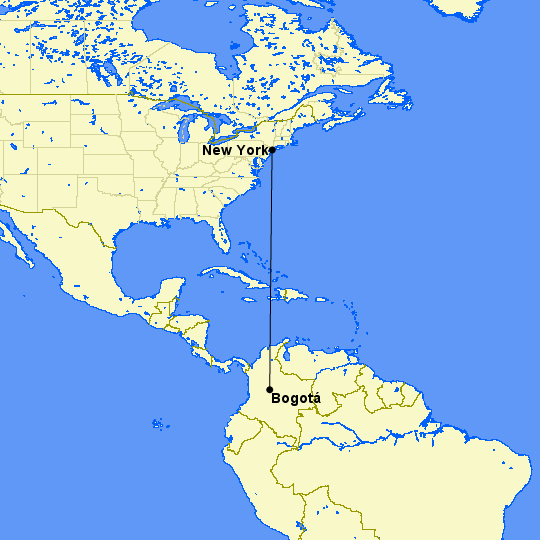 "We are looking forward to providing daily nonstop service to the largest Colombian community living in the U.S.," Ricardo Garnica Montoya, Delta's sales manager for Colombia, said in a statement. "The JFK-BOG route is important for Delta's growth in the region as we continue to strive to connect Latin America and the world better than any other airline."
But timing might be an issue for some flyers looking to get to Colombia via New York City. Flights depart New York City-JFK (JFK) at 6:10 p.m. and don't arrive until 12:05 a.m. the following day. Flights depart Bogotá (BOG) at 1:10 a.m. and land at 7 a.m.
Still, it's an exciting addition to a country whose tourism is booming. Visit amazing Colombian cities like Bogotá, Cartagena, and Medellin, and you'll find that the country has shed its image as a violent place to become an electric hub of South America.
Delta also already flies nonstop from Atlanta (ATL) to Cartagena (CTG), along with several other South American hubs.
Bottom Line
More flights = increased competition, and that has driven down flight prices to South America to near-record lows. This addition from Delta is just another step in the right direction.