Delta will begin flights from its newly crowned hub in Boston to both Manchester (MAN) and London-Gatwick (LGW) in the spring of 2020, the airline announced Thursday as part of a huge boost to its flights across the Atlantic Ocean.
The Atlanta-based airline will also begin flying from New York City-JFK (JFK) to London-Gatwick next year while adding a third daily flight from JFK to London-Heathrow (LHR).
Combined with its joint venture partner Virgin Atlantic, that makes for a whopping eight flights every day, year-round, between New York City and London-Heathrow. Virgin Atlantic will also add a daily flight to London-Gatwick and more weekly flights to both Seattle (SEA) and Los Angeles (LAX) next year.
It all adds up to a massive increase in flights between the U.S. and Europe. All told, the two airlines will fly an additional 10,000 seats across the Atlantic Ocean every single week next year compared to 2019.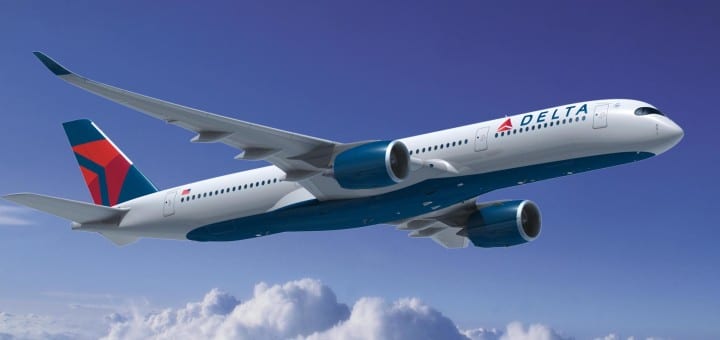 "Delta and its partners offer an unmatched global network that's capable of taking Boston and New York customers to more worldwide destinations than ever before," Joe Esposito, Delta's senior vice president of network planning, said in a statement.
And it's those new flights out of Boston that are most notable. In the last year alone, Delta has launched flights from the Massachusetts capital to Dublin (DUB), Lisbon (LIS) and Edinburgh (EDI), along with several new domestic routes. Delta also flies from Boston to London-Heathrow, Paris-Charles de Gaulle (CDG), and Amsterdam (AMS).
Starting March 21, 2020, they'll add daily flights to both London-Gatwick and Manchester. Gatwick is London's second-largest airport after the massive London-Heathrow (LHR) – where it's both more expensive for airlines to operate and difficult to secure more flights.
Along with the new nonstop flight from New York City, it marks a return Gatwick for Delta. London's second airport was actually its first transatlantic destination more than 40 years ago.
Bottom Line
Delta wasn't joking around when it declared Boston it's newest hub airport earlier this year. These newest additions really put the screws to JetBlue ahead of its first flights to Europe in 2021.