Images of passengers packed shoulder-to-shoulder on American Airlines and United have gone viral during the coronavirus pandemic, causing an outcry from passengers and onlookers alike: What happened to the empty middle seat? What happened to social distancing?
Soon after, Delta made national headlines for a different reason: The Atlanta-based airline brought both CNN and ABC News behind the scenes to show crews using electrostatic sprayers to disinfect a plane, employees wiping down every surface, and more.

That was no accident. Delta has purposely escaped the lasting images of crowded planes as it makes safety the cornerstone of its coronavirus playbook.
"This is a time when customers are not always trying to find … the cheapest price, but who's going to get them there in the most reliable, safe manner," Delta CEO Ed Bastian said in a recent Milken Institute podcast interview.
By blocking middle seats on all flights through September and touting other, safety and cleaning measures, Delta is betting that making passengers feel safer is the key to winning more flyers as travel ramps back up.
And there are some early signs that it's working.
Behind Delta's Bet
Delta has long been considered the best-run airline in the U.S. But that's deeply intertwined with the fact that Delta is a master at crafting a narrative, defining its brand, and drawing contrasts with its competitors.
While other airlines ripped out seatback screens and crammed in more seats, Delta stuck with more spacious seating arrangements and added more in-seat entertainment. When coronavirus first struck, Delta stood out with its customer-friendly moves to help travelers salvage or cancel derailed plans.

With no clear timeline for when travel will return to normal, all airlines across the globe are trying to chart an uncertain future. From rigorous new cleaning procedures to mandatory masks for passengers and crew to an emphasis on air filtration systems, airlines know that convincing travelers it's safe to fly will be critical.
"Our recovery will be dictated by our customers feeling safe, both physically and financially," Bastian told investors in April.
Read more: 9 ways that travel will change after coronavirus
And Delta has taken that further than other airlines, constantly touting its "new standard of clean," with videos of deep-cleaning planes and photos of safety measures at check-in kiosks and airport lounges. The airline has made cleanliness a long-term commitment with a brand new department dedicated to cleaning.
But its middle seat policy is the biggest example – and largest gamble.

No Middle Seats?
Let's start with an important point: Social distancing on a plane is impossible.
Even with a middle seat blocked off, that gives you just 18 inches to 20 inches from your nearest neighbor. That's far from the 6 feet public health officials recommend.
But there's a difference between making passengers safer and making travelers feel safer. And Delta understands that.

I guess @united is relaxing their social distancing policy these days? Every seat full on this 737 pic.twitter.com/rqWeoIUPqL

— Ethan Weiss (@ethanjweiss) May 9, 2020
So while American and United quickly backed away from their promises to block middle seats this spring, Delta doubled down. After initially pledging to keep middle seats empty just through June, the airline announced last week it would extend that through September. To do so, Delta has capped ticket sales on each flight, selling only 60% of economy seats, 50% in domestic first class, and 75% in Delta One.
"Most of the airlines have not taken the step that we have to cap load factors at 60%," Bastian said in his podcast interview. "Those are statements that will define this period of time in consumers' minds. Who was willing to make the sacrifice?"
Delta is making a strategic decision: Planes are still fairly empty, so why not use that extra space to convince wary travelers to fly with Delta? And when flights start to fill up, Delta will just add more flights (or deploy bigger planes) to continue keeping middle seats empty.
Delta is betting that peace of mind drives more business. As the number of travelers keeps climbing, that bet pays off bigger and bigger, hopefully offsetting the airline's decision to cap ticket sales.
The airline industry calls it "stimulating demand." In normal times, airlines do it by slashing fares and offering flight deals. But these aren't normal times.
Is Delta's Bet Working? 
It's too early to say for certain. But there are signs that it's paying off.
Delta says it will still be burning through $40 million a day by the end of the month. At a time when airlines are hemorrhaging money, no airline can afford to pass up revenue from ticket sales.
But unless if it's spurring extra ticket sales, that's exactly what Delta is doing by capping load factors on its planes at 60%. The airline's recent decision to extend its middle seat policy all the way through the summer travel season suggests it has been (or will be) a net positive rather than a well-intentioned money-loser.
Delta has said it will start flying more as its planes start to bump up against that 60% cap – and that's happening faster than even Delta had previously indicated. Bastian told ABC News this week the airline will fly twice as many domestic flights in July as it did in May. 
And the airline's own customers are saying they're choosing Delta for that extra sense of safety and comfort.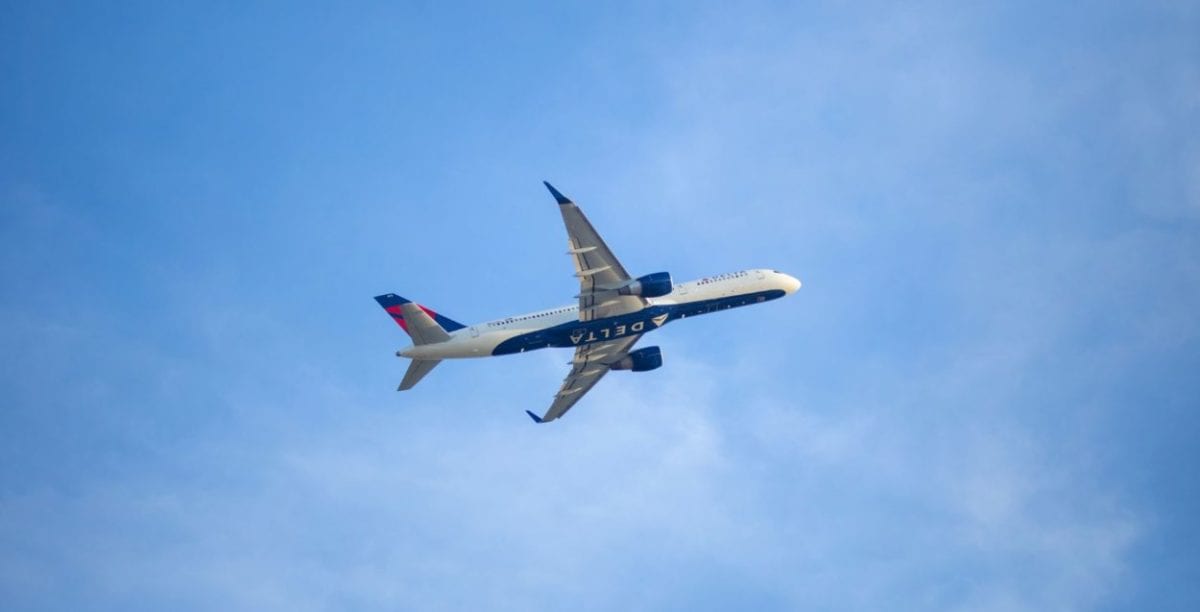 "When asked what factors would influence them to fly, customers cited cleanliness (76%) and consistent onboard distancing (64%) as No. 1 and 2," Delta told employees in an internal memo last week, which was obtained by Thrifty Traveler. Delta also said the share of travelers who chose to fly Delta because of its onboard social distancing policy had grown by 8 percentage points.
"The load factor cap is an important part of our commitment to our customers in giving them confidence to fly again," Delta said in its memo.
Even Delta's CEO has admitted that middle seats won't stay open forever. Whether it ends in September or extends even further, it will be temporary.
But for now, it seems to be succeeding where other tactics cannot: encouraging people to get back in the sky. And not just on any plane, but a Delta plane.
Bottom Line
Even in crisis, Delta is playing the long game. Blocking middle seats and capping plane capacity may seem extreme, but the airline is betting those moves and its overarching emphasis on coaxing travelers to come back to Delta – now and in the future.
Lead photo courtesy of Delta via Flickr