Delta Air Lines said it lost more than $5.7 billion in the three-month quarter ending in June, a massive financial hit as coronavirus decimated the airline industry in the spring.
Coronavirus has turned the airline industry, travel companies, and the entire world upside down. It curtailed years of uninterrupted growth – Delta's $534 million loss in the first quarter of 2020 was its first quarterly loss in nearly a decade.
But the second quarter of 2020 was widely expected to be far more bruising for airlines, as travel dropped to record lows in early April and remained far down from the norm. Other major U.S. carriers like American Airlines, United, Southwest, JetBlue, and Alaska will report their quarterly earnings later this month.
The numbers that drove Delta's loss are equally staggering. Delta's revenue dropped by more than 91% compared to the same quarter in 2019. Its flights dropped by 85%, too. And while it pulled in just $678 million in revenue from passengers for the quarter, Delta doled out more than double that in customer refunds: $1.3 billion.
In the same quarter of last year, Delta posted a $1.4 billion profit.
"Given the combined effects of the pandemic and associated financial impact on the global economy, we continue to believe that it will be more than two years before we see a sustainable recovery," Delta CEO Ed Bastian said in a statement. "In this difficult environment, the strengths that are core to Delta's business – our people, our brand, our network and our operational reliability – guide every decision we make, differentiating Delta with our customers and positioning us to succeed when demand returns."
Delta has slashed costs everywhere it could to stem the losses but was still burning $27 million a day by the end of June. The airline is aiming to get that to $0 by the end of 2020.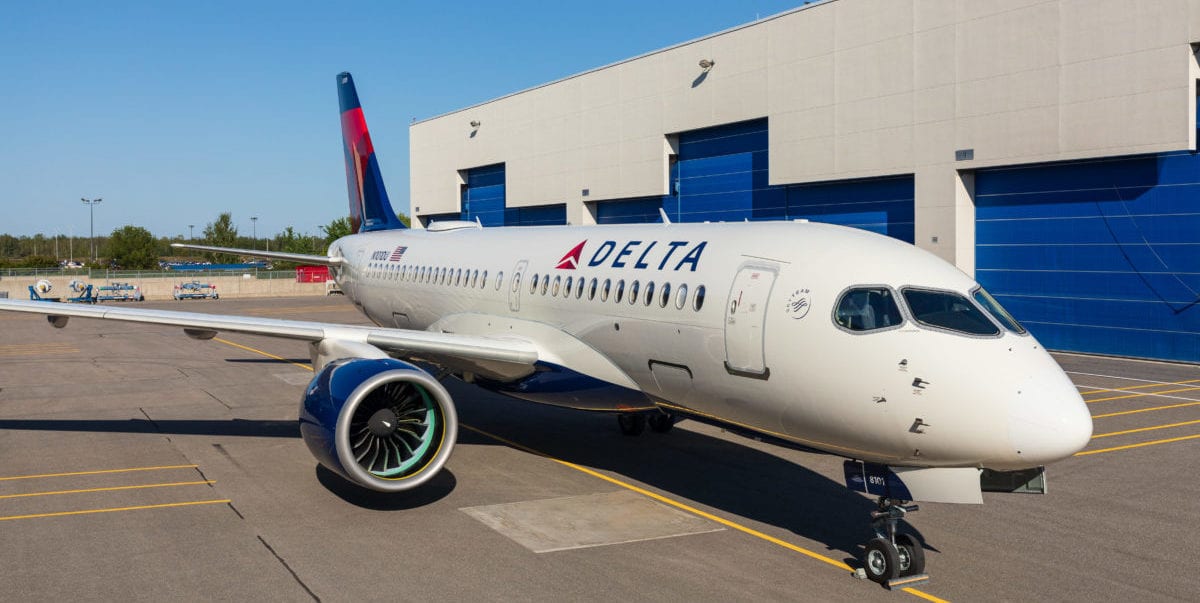 Airlines across the globe are in a similar boat. Travel slowly recovered throughout the spring and summer months, but remains down by 60% to 70%. And with coronavirus cases spreading rapidly throughout many U.S. states, airline officials are sounding alarm bells about another downturn while starting to position themselves for another round of federal financial aid.
Delta got more than $5 billion in payroll grants and loans from the CARES Act and its $50 billion bailout package for airlines. And the airline has also agreed on terms for another $4.6 billion loan from the federal government, but hasn't yet decided whether it will move forward.
In all, Delta has amassed nearly $15.7 billion in liquidity to weather the storm.
Downsizing Delta
Despite those drastic cost-saving measures and government help, Delta and all airlines will need to get much smaller.
More than 17,000 Delta employees have agreed to buyout packages to leave the airline – roughly 20% of the airline's workforce, Bastian told CNBC in an interview earlier Tuesday. Delta offered the early retirement and departure packages in May to try to avoid layoffs as airlines across the globe downsize.
But even with 17,000 employees and counting leaving the airline, Bastian said it may not be enough.
"I'm optimistic if we do have a furlough, it's going to be relatively minimal numbers," Bastian said in the interview.
Delta will also get smaller by ditching more of its planes. The Atlanta-based airline has already retired its MD-88s and MD-90s and plans to retire all of its Boeing 777s by the end of the year. On Tuesday, Delta said it would also retire all 10 Boeing 737-700s as well as some Boeing 767-300s and Airbus A320s.
Bottom Line
The second quarter of 2020 was always expected to be rough for airlines, but a nearly $6 billion loss is tough to swallow for any airline.