Delta just unveiled new amenity kits for all long-haul flyers, from up front in Delta One business class all the way back to economy.
And one of the biggest changes is a big name in beauty: Le Labo. The New York-based boutique is known best for perfumes and candles, but is kicking in basil-scented lotion and lip balm for these refreshed amenity kits in Delta One. Delta sent us all of these kits for a sneak peek. And while the Le Labo bottles are small, they're absolutely excellent.
As usual, everything is packaged inside a sharp-looking Tumi pouch, with plenty of other goodies.
Here's a look at the new Delta One kit, which will debut on flights starting later this month.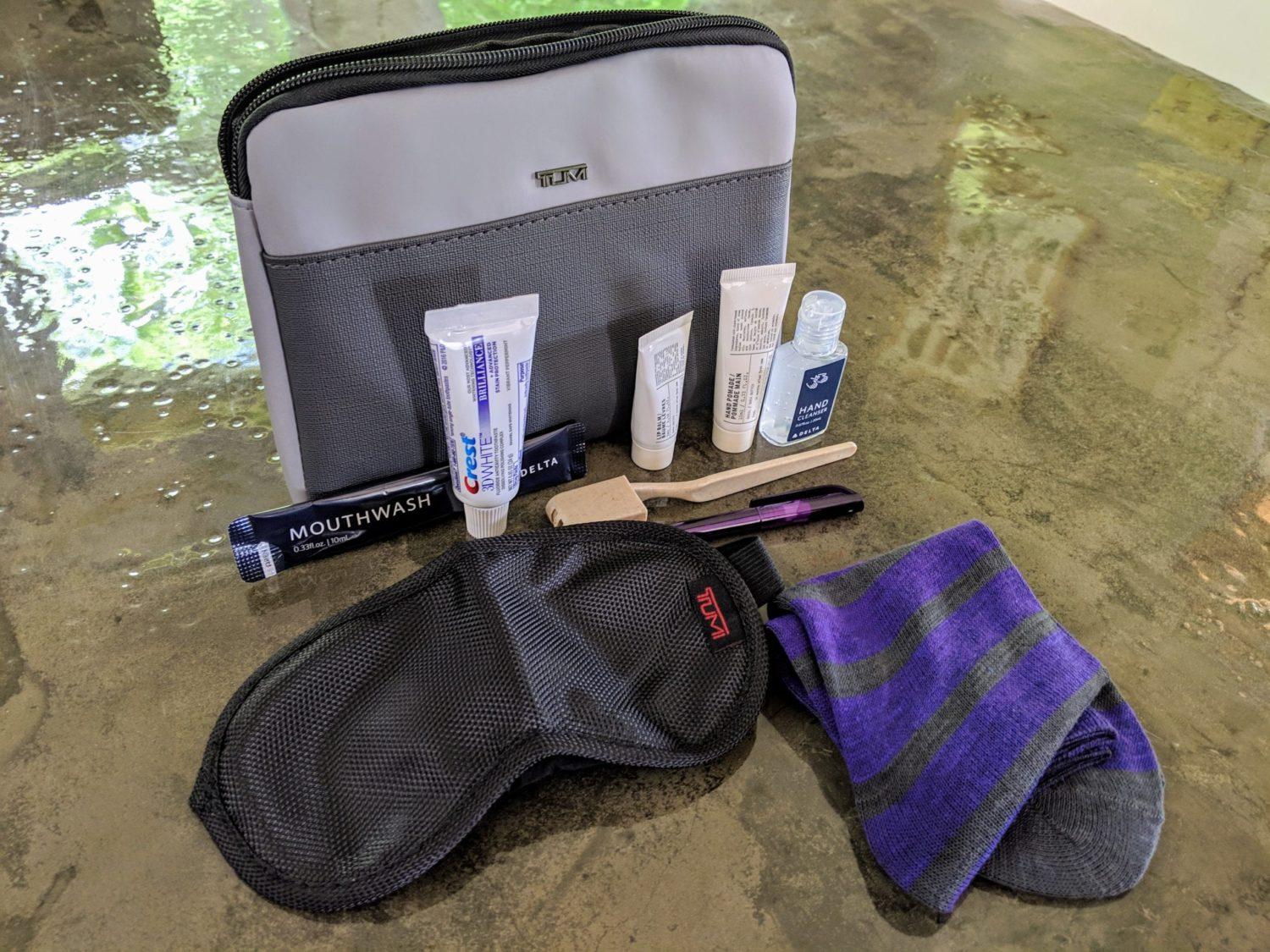 For comparison, here's a look at the current business class amenity kit on a flight in Delta One Suites from Tokyo-Haneda (HND) to Minneapolis-St. Paul (MSP). These kits have Kiehl's amenities, which are great. But it's safe to say Le Labo is an upgrade.
Meanwhile, travelers flying in Delta's new Premium Select cabin – its name for premium economy – will also get a revamped amenity kit. It includes Malin + Goetz lip balm, a toothbrush and toothpaste, eye mask, socks, and a hand towelette – all inside a small Tumi pouch.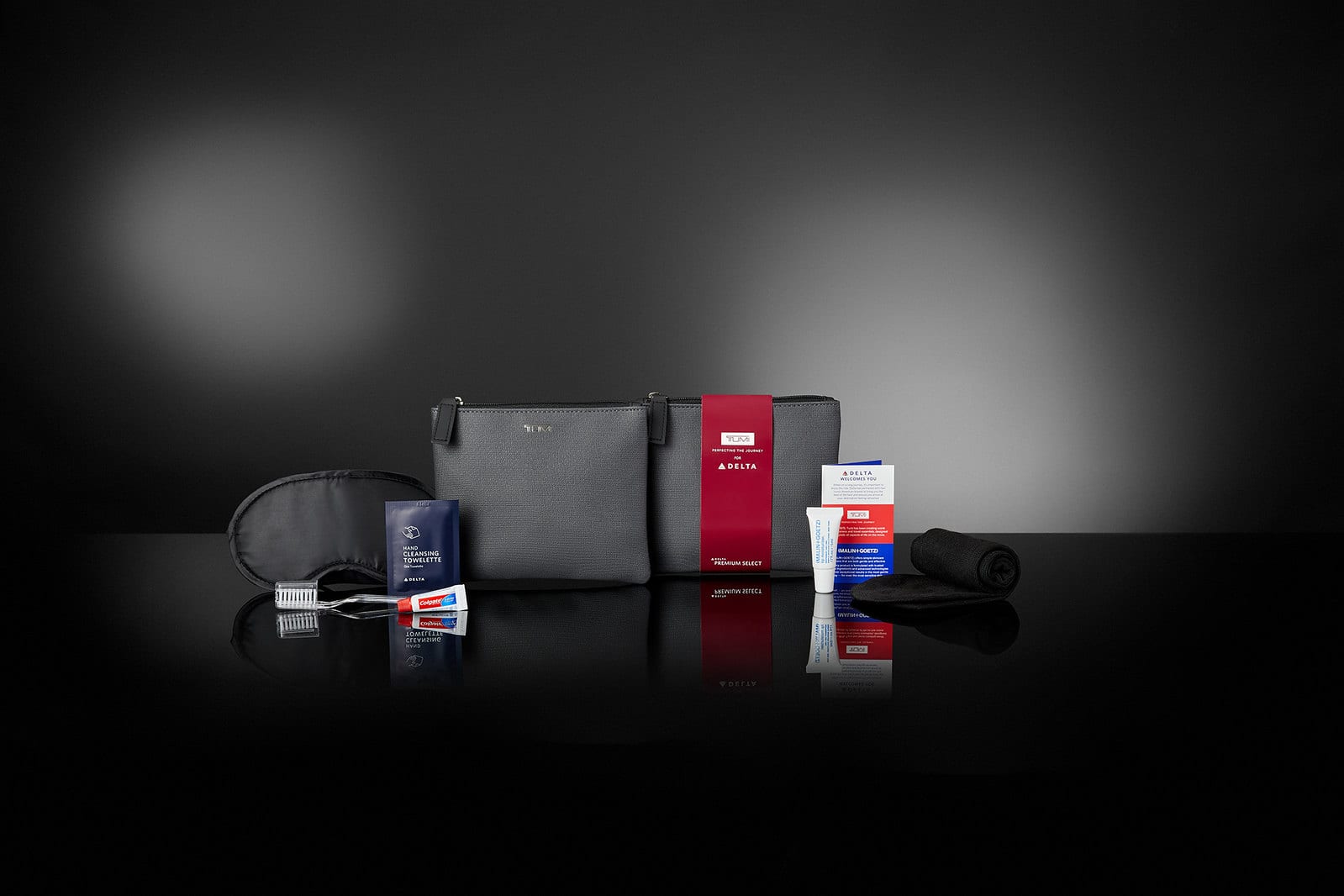 But these new kits are perhaps most notable for what they're missing: plastic shrinkwrap. Shrinkwrapped amenity kits are a seemingly useless yet constant feature in business class cabins across the world. Delta has decided to ditch the plastic for these newest kits, and projects to save nearly 31,000 pounds of plastic from going to landfills in just one year. 
It's just Delta's latest move to cut down on plastic, after deciding to stop using single-use plastic straws and coffee stirring sticks in lounges and on flights.
Travelers in Delta Comfort Plus or Economy will get a fully-stocked travel kit that includes a toothbrush and toothpaste, eyemask, ear plugs, and a hand towelette.
Bottom Line
Airlines are constantly tweaking everything onboard, from the food to the entertainment to the amenities. This is a nice touch from Delta – and an environmentally friendly one, to boot.