Most major U.S. airlines have already gotten serious about enforcing face mask requirements, threatening to ban travelers who refuse from future flights. Now, Delta is taking it a step further.
Starting today, July 20, Delta will require travelers who claim a health condition that prevents wearing a mask to complete a virtual evaluation with a Delta physician. Otherwise, Delta is simply encouraging travelers who don't want to comply with the mask requirement not to fly. The Points Guy first reported the news.
While some medical exemptions certainly exist, Delta is clearly trying to crack down on phony excuses. After some initial conflicting guidance, public health officials worldwide have said face coverings are a critical tool to stop the spread of coronavirus. And airlines have adopted that stance.
"Medical research tells us that wearing a mask is one of the most effective ways to reduce the COVID-19 infection rate," a Delta spokesperson said. "We encourage customers who are prevented from wearing a mask due to a health condition to reconsider travel. If they decide to travel, they will be welcome to fly upon completing a virtual consultation prior to departure at the airport to ensure everyone's safety, because nothing is more important."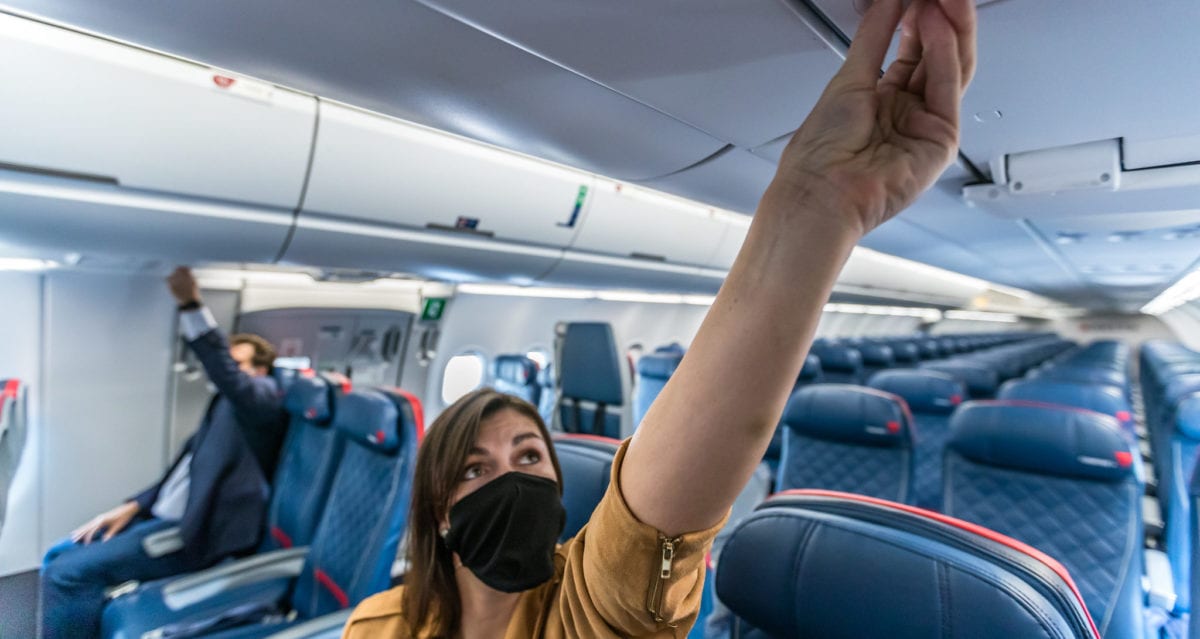 The "Clearance-to-Fly" consultation is done by phone with a Delta-approved physician. Delta warns that these appointments can take up to an hour, so anyone claiming a medical exemption will need to arrive at the airport much earlier.
If you get the doctor's OK, you'll be allowed on the plane without a mask. But Delta says it may suspend flying privileges of anyone found to have made a false medical claim to skirt the mask rule.
Unlike many other countries, U.S. regulators haven't set a face mask requirement down in law. That left it up to U.S. airlines, most of which started requiring face coverings this spring. Just last month, many of the major U.S. carriers announced harsh penalties for travelers who refuse to comply, including banning them from future flights.
Regardless of how you feel about masks, airlines are free to turn away any travelers who refuse to follow their rules. Just as they ban smoking and require seat belts, they can require masks in-flight, too.
Delta requires its travelers to wear a face mask at the check-in lobby, inside Delta Sky Clubs, at boarding gate areas, in jet bridges, and during the flight – except while eating or drinking.
Bottom Line
Delta is cracking down harder than any major U.S. airline on its mask requirements. While some legitimate medical exemptions exist, this should all-but-eliminate phony excuses from people who simply don't want to follow the airlines' rules.
All photos courtesy of Delta