Back in November, Delta announced they would be upgrading domestic First Class service on several routes to Delta One. These changes went live yesterday (April 1, 2018).
The upgrades will include lie flat business class seats and upgraded service. While Delta already offers domestic Delta One service on several routes including JFK to Los Angeles & San Francisco, Boston to San Francisco, and Washington-Reagan to Los Angeles, the new routes will also benefit leisure travelers to Hawaii. There are also positive changes as far as complimentary elite upgrades are concerned.
Delta launched its Delta One experience, starting April 1, 2018, with select flights between the following markets:
Atlanta and Honolulu
Minneapolis and Honolulu
Boston and Los Angeles
New York-JFK and San Diego, Seattle
New York-JFK and Las Vegas (starting 

May 1, 2018)
Many of you are probably asking yourself how will this be any different than domestic First Class? Here are the benefits of Delta One:
180-degree flat-bed seats, featuring Westin Heavenly In-Flight bedding
A refined dining experience including chef-curated menus served on Alessi serviceware and seasonally rotating wines selected by Master Sommelier Andrea Robinson
In-seat power and USB outlets, seat-back entertainment screens with free entertainment, noise-canceling LSTN headsets and a TUMI amenity kit with Kiehl's Since 1851 products
Complimentary Delta Sky Club access on day of flight
Sky Priority check-in, security, and baggage handling and Premium Boarding
In Los Angeles, Delta One customers continue to have access to the exclusive Delta ONE at LAX check-in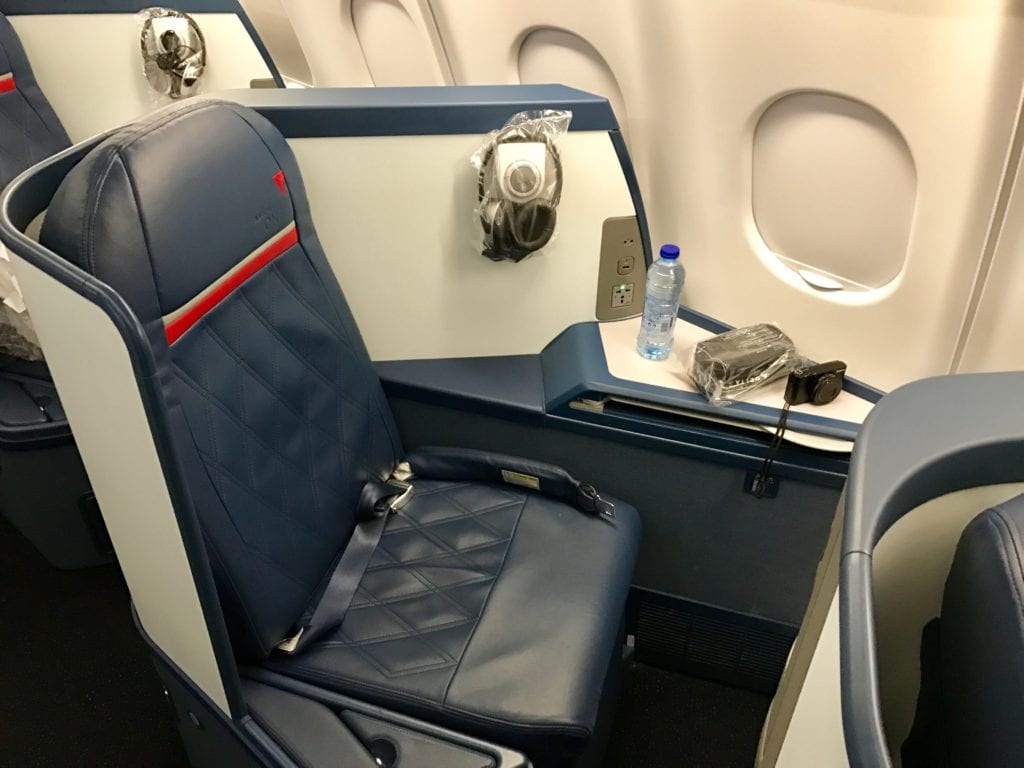 Delta One vs. First Class Configuration by Route
Route

Total Flights
Flights with Delta One

configuration

Flights with First Class
configuration

BOS-LAX
3
2
1
LAX-BOS
3
2
1
JFK-SEA
4
2
2
SEA-JFK
4
2
2
JFK-SAN
3
1
2
SAN-JFK
3
1
2
ATL-HNL
1
1
0
HNL-ATL
1
1
0
MSP-HNL
1
1
0
HNL-MSP
1
1
0
JFK-LAS
5
1
4
LAS-JFK
5
1
4
Complimentary Delta One Upgrades
The expansion of domestic Delta One comes with a bonus; Starting yesterday (April 1, 2018), Delta SkyMiles Medallion Members will be eligible for unlimited day-of-departure Complimentary Upgrades to the Delta One cabin on all domestic flights, including Hawaii. This is a great change for those of us heading on those long flights to Honolulu.
The domestic Delta One upgrade process will be similar to Delta's domestic First Class process, except upgrades will be awarded a few hours before your flight, instead of days ahead of time.
Medallion Members will be eligible for Complimentary Upgrades in:
All U.S. 50 Delta One cabins on the day of departure
All First Class cabins worldwide (beginning up to 120 hours/5 days prior to departure depending on Medallion Tier)
All Delta Comfort+ seats worldwide (beginning at booking a ticket depending on Medallion Tier)
Diamond and Platinum Medallion Members may also use Regional Upgrade Certificates on any flight that is eligible for Complimentary Upgrades, including all First Class and U.S. 50 Delta One flights. These certificates are available through Delta SkyMiles' industry-exclusive Choice Benefits program.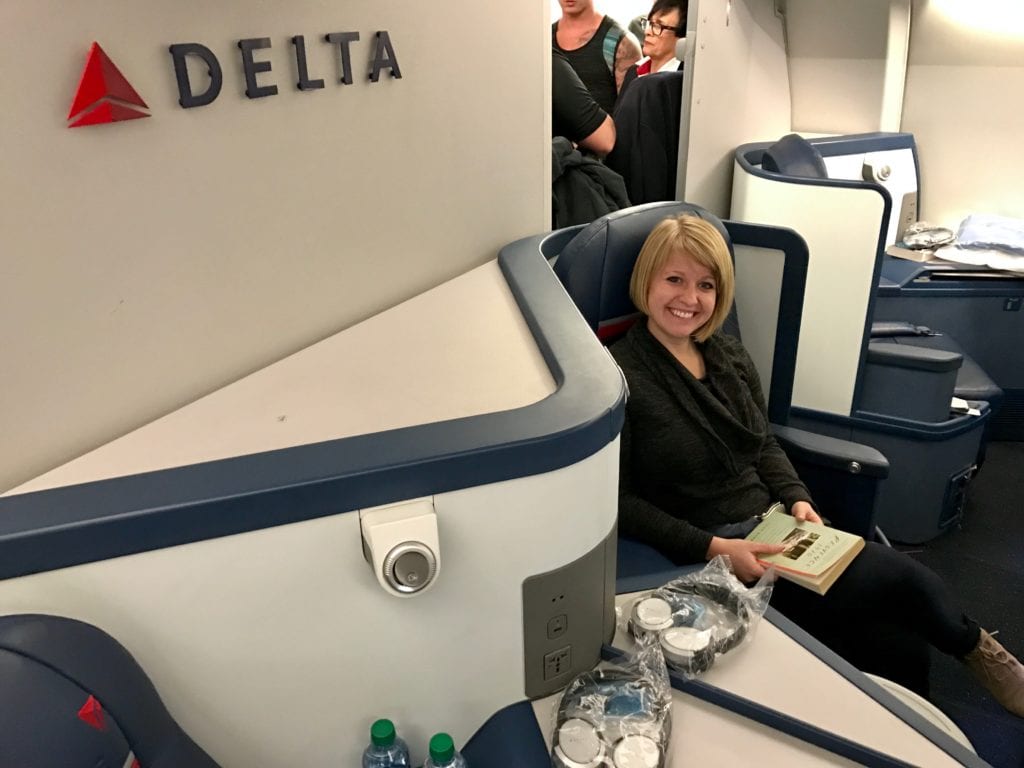 Bottom Line
If you plan to fly one of the new Delta One routes, you'll want to make sure that it is truly the Delta One experience versus regular first class. Only select flights will offer the new Delta One service. This service is now live and routes with Delta One service should be noticed as such when booking.