United Airlines became the first major U.S. carrier to announce a company-wide vaccination mandate earlier this month, set to take effect this fall. While Delta is stopping just short of making COVID-19 vaccination a condition of staying on the job, the end result is much the same.
Delta will begin requiring unvaccinated employees to undergo weekly COVID-19 tests and pay a $200 monthly surcharge on their health insurance plans, according to a memo from CEO Ed Bastian to employees on Wednesday. Unvaccinated employees will also be required to wear face masks indoors at work and won't receive pay protection if they're infected with COVID-19 and miss work.
It comes just days after the Food and Drug Administration (FDA) gave its full authorization to the Pfizer vaccine. While Delta's new policy falls just short of an outright mandate, those are strong penalties that should incentivize stragglers to get their shots. And Delta doesn't have far to go: Bastian said 75% of Delta employees are already fully vaccinated.
Want more travel news, deals, and guides? Sign up for our free daily newsletter and get it in your inbox!
"While we can be proud of our 75% vaccination rate, the aggressiveness of the variant means we need to get many more of our people vaccinated, and as close to 100% as possible," Bastian wrote to employees. "We've always known that vaccinations are the most effective tool to keep our people safe and healthy in the face of this global health crisis. That's why we're taking additional, robust actions to increase our vaccination rate."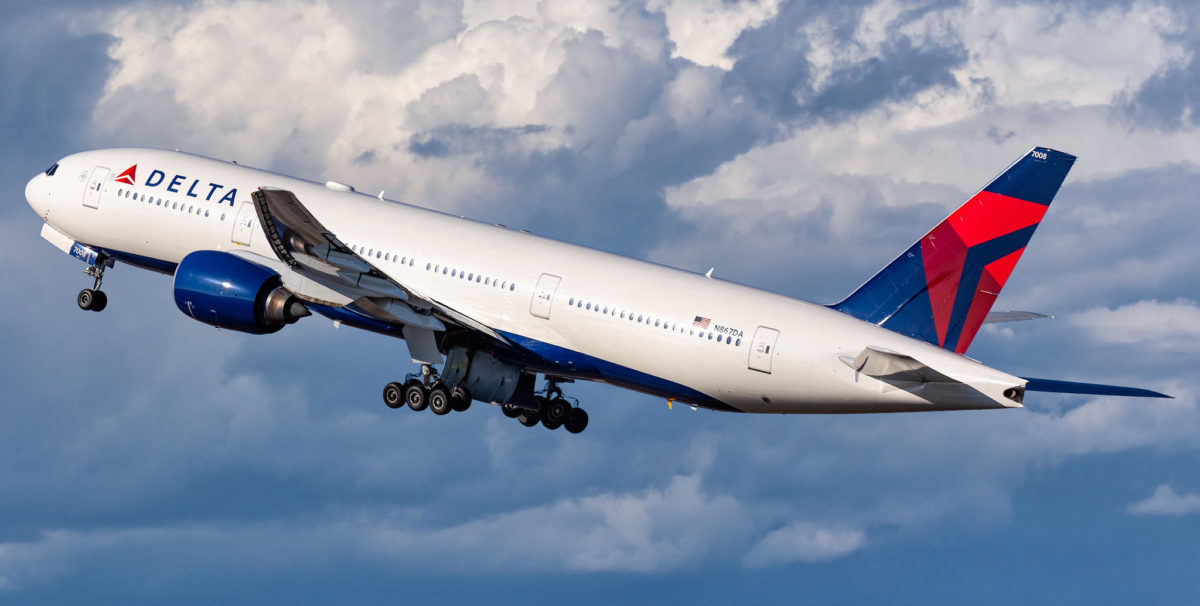 Here's a look at the new Delta employee requirements in detail:
Effective immediately, all unvaccinated Delta employees will be required to wear a mask while working indoors
Starting Sept. 12, unvaccinated employees will be required to undergo weekly COVID-19 testing "while community case rates are high." It's unclear whether employees will have to foot the bill for their tests, but testing positive means they'll be required to isolate and miss work.
As of Sept. 30, pay protection will only be extended to vaccinated Delta employees experiencing a breakthrough COVID-19 case – not to unvaccinated workers who test positive.
Starting Nov. 1, unvaccinated Delta workers on an airline health care plan will begin paying a $200 monthly surcharge.
Bastian did not spell out any medical or religious exemptions in his Wednesday memo.
Among those penalties, paying an extra $200 a month for health care is easily the most severe. Bastian said that fee will help offset the cost of hospitalization, which he says has cost $40,000 per Delta employee, on average.
"This surcharge will be necessary to address the financial risk the decision to not vaccinate is creating for our company," Bastian said. "In recent weeks since the rise of the (delta) variant, all Delta employees who have been hospitalized with COVID were not fully vaccinated."
First announced in early August, United's vaccination mandate for employees is set to take effect Sept. 27. After that date, unvaccinated United workers risk getting fired.
Delta and other U.S. carriers faced blowback for not immediately matching United's vaccination mandate. While leaders at American have said they won't impose such a requirement, Delta, Southwest, and other airlines hadn't weighed in officially.
For travelers, there's no outright vaccination requirement to get on a plane, though more and more countries throughout Europe and across the globe require proof of vaccination for entry.
But at Delta, Bastian hasn't slammed the door on requiring all passengers to be vaccinated. Asked by about that prospect by CNBC weeks ago before a COVID-19 vaccine had received full federal authorization, he responded: "It's very difficult for us to come in and mandate a vaccine that isn't even federally approved yet, the authorization hasn't been final yet, so stay tuned."
This is a breaking news story, check back for more updates.