The news about airlines stopping serving alcohol understandably went viral. Airlines cut travelers' favorite beverages early on in the coronavirus pandemic, trying to protect flight attendants by limiting their contact with passengers – while also cutting down on costs, too.
Soon, that trend will start to reverse – but not for everyone. Delta announced this week it will resume serving free wine and beer starting Thursday, July 2 for first class and Comfort Plus passengers on domestic flights longer than 500 miles. 
To start, that will include only cans of beer (including Heineken, Miller Lite, SweetWater and SweetWater IPA) and single-serve bottles of red and white wine – not mixed drinks or spirits. Delta explained that "beer and wine selections have fewer touchpoints than other adult beverage options."
But if you're flying economy, you'll still have to wait to buy a drink. There's no official word on when the option to purchase beer or wine may return for economy passengers.

"We take pride in always listening to our customers, and we know beer and wine are the adult beverages our customers want most," Allison Ausband, Delta's senior vice president of in-flight service, said in a statement. "These selections are the first step towards a normalized beverage offering while we continue to keep customer and crew safety at the center of everything we do."
It's not quite a return to normal airline service, but it's a start. Delta says it will pass cans or bottles of beer and wine to travelers on a metal tray. These drinks and more are still available free to all passengers when flying international long-haul with Delta – including back in economy.
Drier flights aren't the only change to in-flight service – all major airlines have drastically cut back.
On Delta, for example, the airline has done away with the traditional drink cart and snack service. Instead, they provide flyers in domestic economy a bag with a water bottle, a few snacks, a napkin, and Purell.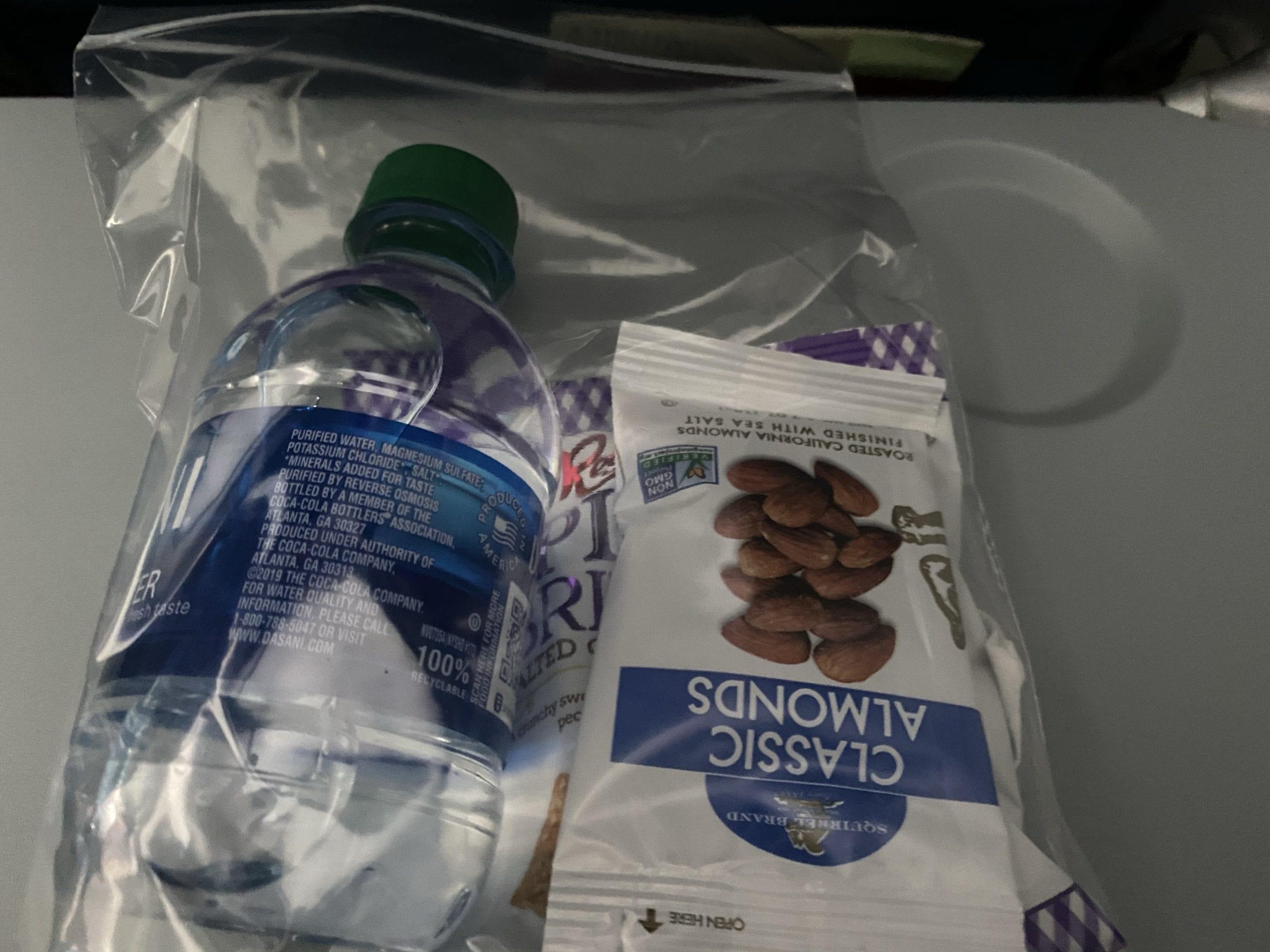 Bottom Line
It's not much, but the slow return back to "normal" in the world of travel and airlines marches on. And we can all cheers to that.