Delta has cut the relatively new nonstop flights between Minneapolis-St. Paul (MSP) and Mexico City (MEX), latest in a series of cuts at the midwestern hub as coronavirus has hammered airlines and airports alike.
The airline confirmed it was no longer flying to Mexico's capital from its Minneapolis hub – those flights haven't operated since March as international travel between the two countries shut down. But Delta also removed the flight from its schedules (and for sale) all the way through May 2021.
That doesn't rule out an eventual return to service, but it's a troubling sign that points to more than the typical route suspension amid coronavirus. A Delta spokesman did not comment on whether it was a permanent or temporary cut.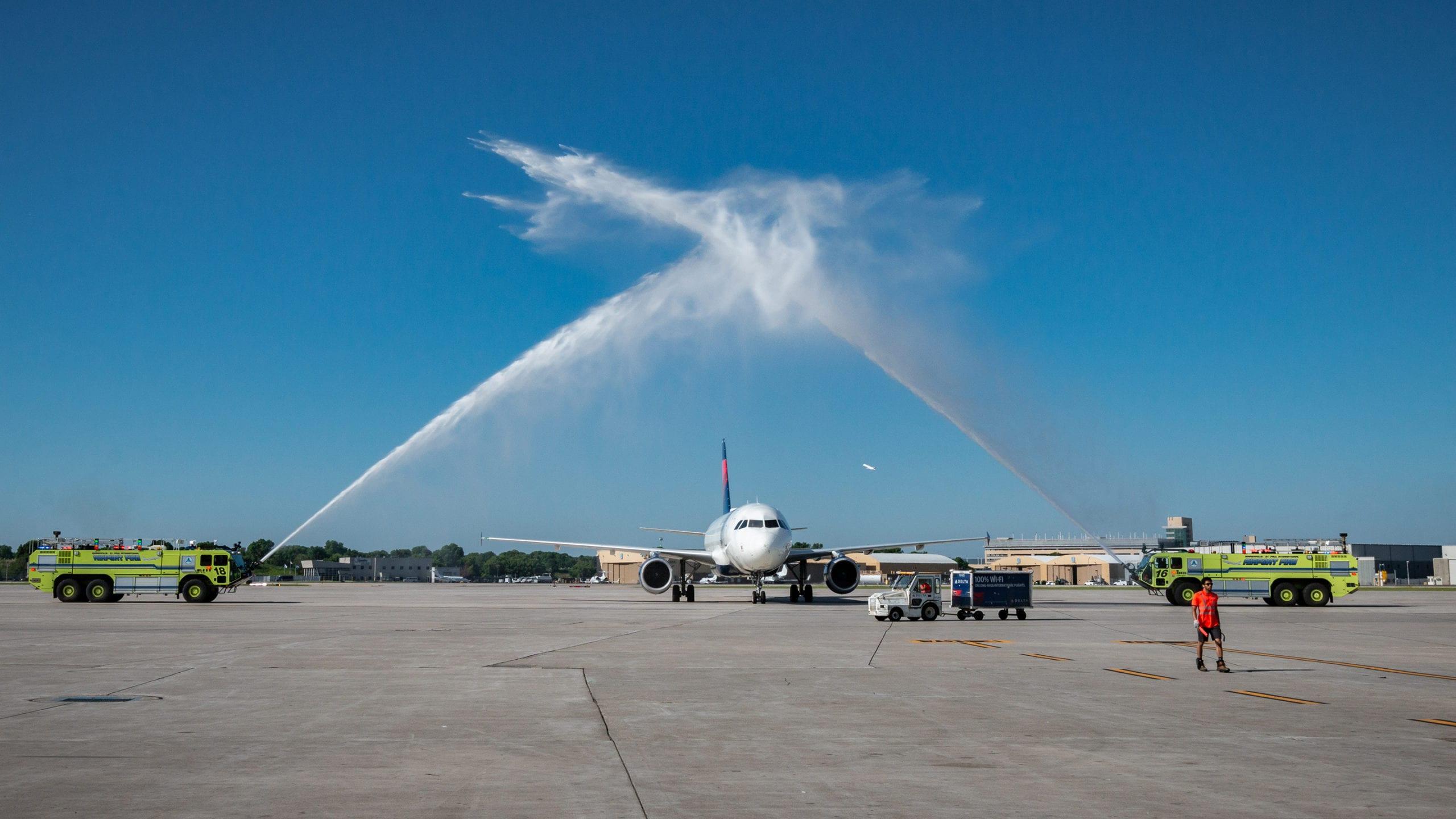 "Delta continues to evaluate its schedule and adjust as needed based on customer demand, government restrictions and CDC guidelines," the airline said.
Delta began the year-round, nonstop flight to Mexico City just over a year ago. It was one of several new international routes launched in 2019 thanks to data showing unmet demand from the local business community.
Read more: Minneapolis Airport Has a Secret Weapon for Winning New Routes
While Delta and other airlines also fly from Minneapolis to Cancun (CUN) year-round and elsewhere in Mexico seasonally, nonstop flights to Mexico City provided an important business connection. It also allowed Midwestern travelers to easily connect onward throughout Latin American with Aeromexico.
But airlines have been forced to shrink service and consolidate routes to cope with low travel demand due to coronavirus. Delta said it will still fly to Mexico City from its hubs in Atlanta (ATL), Detroit (DTW), and Salt Lake City (SLC).
Outside of occasional flights to Canada, few international flights in and out of Minneapolis have operated since March. The news of the Mexico City service getting cut adds to the growing list of routes that may never return.
Aer Lingus scrapped its brand new flight to Dublin (DUB) in late May – a crushing blow for a popular new route that had been a hit with travelers.
Bottom Line
A year ago, Minneapolis airport was having a banner year. It launched three brand new international routes to Seoul-Incheon (ICN), Dublin, and Mexico City. A fourth, to Shanghai (PVG) with Delta, was on the horizon.
But with coronavirus turning the travel world upside down, Shanghai is now likely many years away – if not out of the question entirely. And this latest cut to Mexico City shows just how painful the coronavirus crisis has gotten.