Delta announced Thursday it will start its own contact tracing program later this month for international travelers returning to the U.S., becoming the first major U.S. airline to collect information to track the spread of COVID-19.
Delta's program will launch Dec. 15, in conjunction with the Centers for Disease Control and Prevention (CDC). International travelers heading for the U.S. will be asked to provide their names, addresses, email addresses, and phone numbers at an airport kiosk, on the Delta smartphone app, or on Delta's website. Thrifty Traveler first reported the news about Delta's contact tracing program.
But it's voluntary, so passengers won't be required to provide that information. Both U.S. residents returning from international travel and foreign visitors will be asked to give Delta contact information, which will be handed off to the CDC.
The exception is Delta's upcoming "quarantine-free" flights between Atlanta (ATL) and Rome (FCO), on which providing contact tracing information will be required. Those flights are set to launch Dec. 19.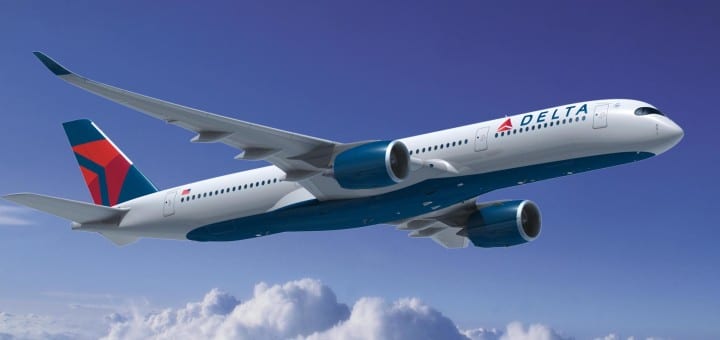 Delta portrayed the new voluntary contact tracing operation as the latest step in its commitment to keeping travelers safe. The Atlanta-based airline has tried to position itself as the U.S. carrier that puts safety above all else, blocking middle seats until at least April 2021 and emphasizing cleaning procedures.
Read more: Delta is Making a Big Bet on Safety. Will it Pay Off?
"Independent studies have shown that the many layers of protection Delta has already put in place are effectively minimizing the risk of COVID-19 transmission, and contact tracing adds one more important layer to our efforts to ensure safety throughout travel," Bill Lentsch, Delta's chief customer experience officer, said in a statement announcing the news.
It all begs the question: Why weren't airlines or the CDC already doing this?
There's no current widespread contact tracing at airports, airlines, or among the whole U.S. travel industry. Federal contact tracers tracking the possible spread of COVID-19 cases in travel currently have to ask airlines to hand over passenger manifests to track down fellow passengers that may have been exposed.
Delta said its data collection should streamline that process. Citing data privacy concerns, the airline said it "will retain this information for no longer than is necessary to achieve the contact tracing and public health follow-up objectives, or as required by Customs and Border Protection."
What little contact tracing existed for international travel ended this summer when President Donald Trump's administration curtailed the "enhanced screening" policies that funneled nearly all international flights through just 15 major U.S. airports. And even then, contact tracing efforts were spotty at best, according to reports from travelers.
Reuters reported this summer that an effort to require airlines to collect contact tracing information fizzled out over airline objections surrounding data privacy and difficulty collecting that information.

This is a breaking news story. Please check back for more updates.