Some of Delta's longest flights to destinations like Sydney (SYD) and Johannesburg (JNB) seemed destined for trouble when the Atlanta-based airline announced last week that it would retire all its Boeing 777s by the end of the year.
But Delta has a creative way to keep flying to South Africa on Airbus A350s that can't fly quite as far. Delta will tack on a flight to Cape Town before making the trip back to the U.S., The Points Guy reports.
That's right: Delta will fly a little bit more in order to make those long flights across the Atlantic Ocean work. And that's a win for travelers, as Cape Town is one of the coolest cities in the world.
Here's what it'll look like:
Atlanta (ATL) to Johannesburg (JNB)
Johannesburg (JNB) to Cape Town (CPT)
Cape Town (CPT) to Atlanta (ATL)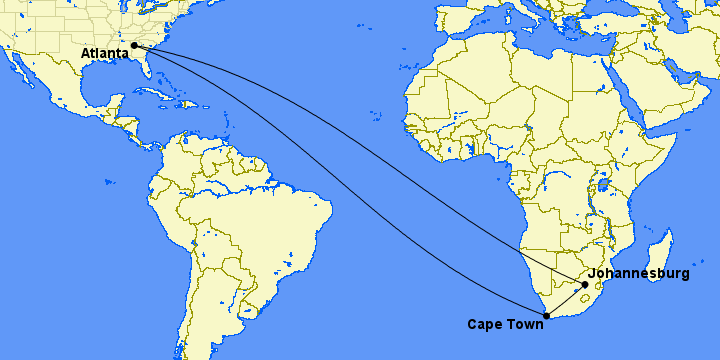 Like most international flights (and many domestic flights), Delta's flights to South Africa are currently on pause. It's unclear when they may resume – Delta President Glen Hauenstein didn't lay out a timeline to begin Cape Town service in the virtual town hall reported by TPG.
United is the only airline with nonstop flights to Cape Town after launching service from Newark (EWR) late last year. Like Delta, those flights have been suspended with no certainty of when they may resume.
Why Delta Will Fly to Cape Town
Delta used its Boeing 777s to fly some of the longest flights in its network like Atlanta (ATL) to Shanghai (PVG) at 7,659 miles and Los Angeles (LAX) to Sydney (SYD) at 7,488 miles.
With some recent improvements to the Airbus A350, those flights shouldn't problem. But the 8,439-mile flight between Atlanta and Johannesburg is another story.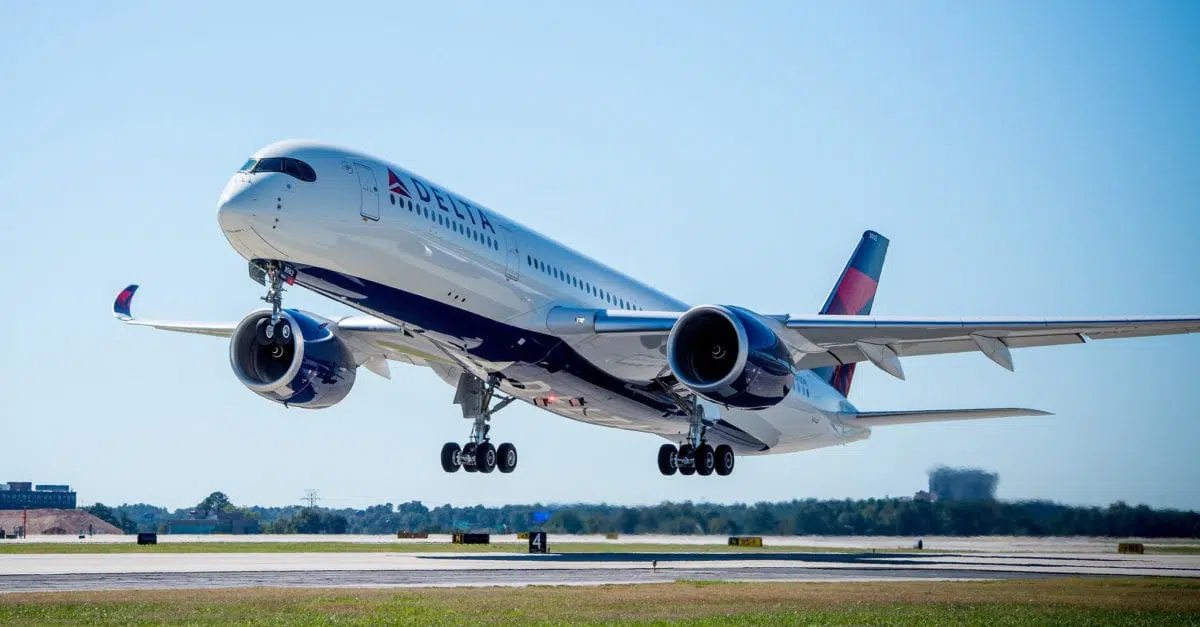 Making it on the flight east to South Africa is doable. But planes always fight headwinds when flying west – that's why a flight returning home to the U.S. from Europe always takes an hour or so longer. It just requires more fuel.
And Johannesburg itself is a challenge. At more than 5,800 feet, the airport sits higher than even the Mile-High City's airport in Denver (DEN). Add in South Africa's hot temperatures, and taking off can be a challenge for planes. Making it back to the U.S. with Delta's A350s would be a huge question mark.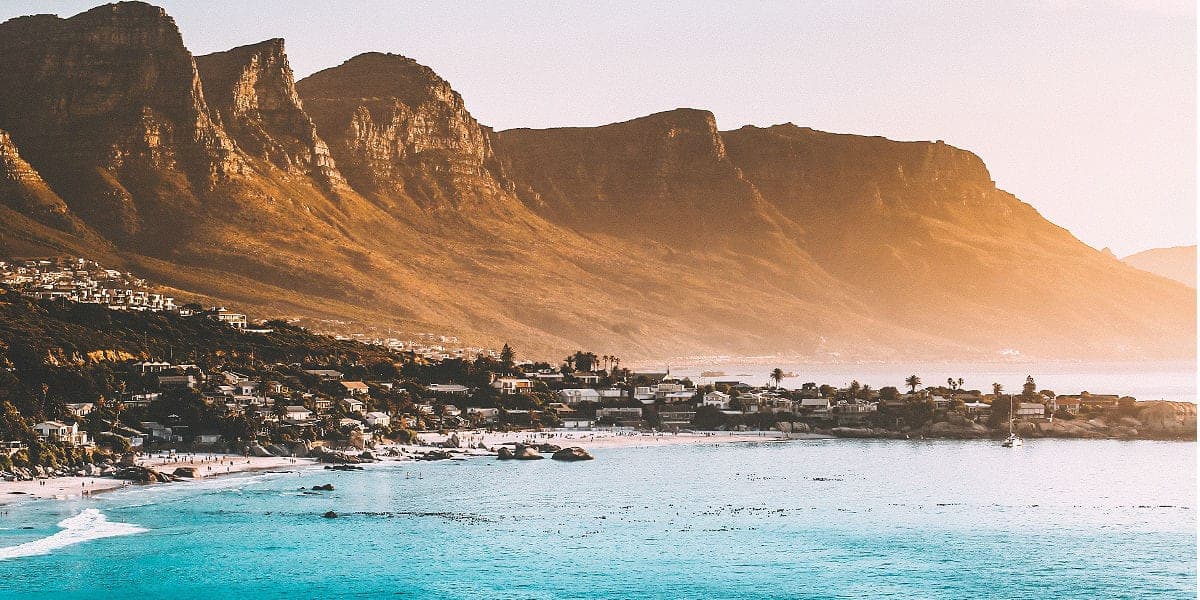 Enter Cape Town. While it's a bit further south, it's a few hundred miles closer to the U.S. And critically, it sits at sea level so planes don't have to worry about burning more fuel to take off.
While it may seem crazy to plan new international flights as coronavirus wreaks havoc on travel, adding on the flight to Cape Town before returning home is like killing three birds with one stone. 
Delta can continue its service to Johannesburg, an important route for business travelers
The airline can fill up more of the plane with leisure travelers and vacationers looking to continue on to Cape Town
Delta gets the buzz of starting up service to Cape Town
Bottom Line
It may be a while before we see these flights actually take off – and plans could change in the meantime as airlines chart an uncertain future. But Delta flyers should be excited to see Cape Town in the fold thanks to some creative problem solving from the airline.