Delta is planning to proactively cancel flights heading into Memorial Day and throughout much of the summer, the latest U.S. carrier to trim its flying schedule in hopes of avoiding the last-minute cancellations and meltdowns that have dogged air travel for months.
Delta revealed its plans to scrap flights heading into the busy holiday travel weekend in an internal memo first reported by plugged-in aviation expert and Twitter user xJonNYC. The Atlanta-based airline didn't specify how many flights it would proactively cancel in the memo to staff, but said it would "relieve pressure by proactively thinning the schedule over Memorial Day and through the balance of June."
"The resulting cancellations will be communicated to impacted employees and customers in a proactive way to minimize close-in rebooking pressure" on Delta agents, the memo continued. The airline subsequently said in a statementthat it would cut about 100 daily flights from July 1 through Aug. 7 – mainly within the U.S. and to or from Latin America.
Translation? Delta flyers with reservations this weekend and through much of the summer are about to see a wave of flight changes and cancellations as Delta reworks its schedule to minimize the day-of disruptions that have frustrated flyers for months.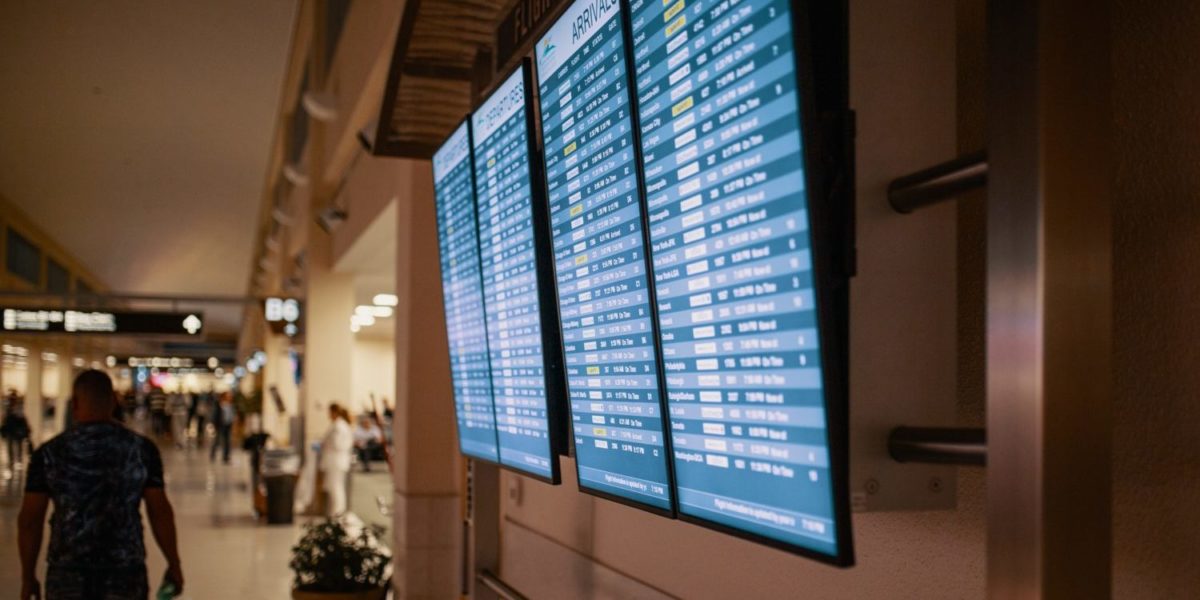 Airlines have been stretching themselves thin for more than a year, eager to fill as many seats and fly as many planes as possible as travel demand explodes. This summer is set to be the busiest travel season in since the start of COVID-19, starting with a Memorial Day weekend that's expected to set new pandemic travel records.
But the cracks have been showing with airlines for many months – even with Delta and its carefully crafted reputation as America's most reliable carrier. Just last weekend, Delta canceled hundreds of flights and delayed hundreds more, including canceling 10% of its entire schedule last Saturday. That was only Delta's latest meltdown: The carrier has repeatedly struggled with cancellations and delays over holidays and peak travel periods as far back as Thanksgiving 2020.
This issues this time are no different than others. Bad storms can quickly cause a snowball effect, wreaking havoc on days' worth of flights across the country. Air traffic control issues are persisting into the summer. And Delta acknowledged that rising COVID-19 infections across its workforce are leaving an already stretched-thin workforce even more short-handed.
But Delta isn't alone in scrapping summer flights in advance to forestall mass disruptions. After a brutal spring of mass cancellations and delays, JetBlue scaled back its schedules throughout the summer by as much as 10%, scrapping some routes altogether to give itself more breathing room. Alaska Airlines also trimmed its flying plans for the spring after similar disruptions.
Airlines aren't getting much help from unpredictable weather nor understaffed Air Traffic Control Centers nationwide, which have thrown major wrenches into carrier operations. But throughout it all, airlines' own struggles are the common thread.
From American Airlines to Southwest to United and even budget carriers like Spirit, no airline has been spared from major headaches and disruptions over the last year. But the problem is the same with all of them: Airlines today aren't big enough to handle the surge in travelers.
After shrinking in early 2020 to survive the downturn through early retirements and voluntary exit incentives, travel is on the upswing again – and airlines can't grow fast enough to handle it. They've packed schedules and passengers as tight as possible to make up for a year of lost revenue … without leaving themselves enough wiggle room to recover when things go wrong. And when things do go wrong, the problems rapidly snowball into mass cancellations that affect flyers nationwide.

Read our op-ed calling for greater passenger rights in the event of delays and cancellations!
Airlines have laid out ambitious hiring plans to replace the employees they lost and get back up to 100%, but onboarding those new hires is a process that takes months – not weeks. Pilots and flight attendants at airlines big and small have complained (and even protested) about their exhausting working conditions and over-scheduling.
In hindsight, airlines might have cut back too far during the worst of the pandemic. Congress gave major airlines tens of billions in federal subsidies throughout the pandemic in order to keep employees on payroll and stay ready to fly smoothly when travel returned.
In its memo to employees, Delta painted the brewing cancellations as a way to stave off something worse.
"The bottom line is this: We know there is extreme demand to fly a very full schedule, but we continue to adjust our network and other aspects of our operation to balance customer demand for Delta with the realities of our operating environment," the airline wrote.
Bottom Line
Delta is canceling flights heading into Memorial Day Weekend and throughout much of the summer in hopes of avoiding a repeat of mass cancellations and disruptions. Travelers with Delta flights in their queue starting as soon as this weekend should watch for major changes.
But Delta isn't alone in trimming flights in advance of what's expected to be the busiest summer of air travel in years.