Delta is doubling down on Boston (BOS) with two brand new transatlantic routes set to start next year.
The Atlanta-based airline announced over the weekend it will begin flying nonstop routes from its Boston hub to Tel Aviv (TLV) and Athens (ATH) next spring, as the airline looks to further strengthen its position in the competitive Boston market.
Flights to Tel Aviv will commence May 26, with three flights a week on an Airbus A330-900neo – one of Delta's newest planes equipped with Delta One Suites. And the route to the Greek capital will start the very next day, with three weekly flights on an Airbus A330-300 beginning May 27.
Delta declared Boston one of its hubs back in 2019, and it's been expanding there ever since – pandemic or not. It's positioned perfectly for flights to Europe, and Delta has flexed it by adding nonstop service to destinations like Amsterdam (AMS), Rome (FCO), Dublin (DUB), Edinburgh (EDI), Lisbon (LIS), London-Heathrow (LHR), and Paris-Charles de Gaulle (CDG). They even run seasonal flights down to Caribbean and Central American hotspots like Cancun (CUN), Aruba (AUA), Punta Cana (PUJ), and St. Thomas (STT).
And it's not just marquee international routes joining the fold.
Domestic routes are also being added as part of Delta's latest expansion, including Baltimore (BWI), Denver (DEN), and San Diego (SAN). New service to Charlotte (CLT) and Dallas-Fort Worth (DFW) also begins on Oct. 10. And the airline is putting some of its fanciest new jets on these routes, including the excellent Airbus A220 as well as the brand new Airbus A321neos, as soon as those join Delta's fleet.

Looking for inexpensive flights from BOS? Follow @bostonflightdeals on Instagram – or get every deal we find from Boston with Thrifty Traveler Premium!
In total, Delta says the new routes increase the airline's capacity out of Boston by more than 20% … from pre-pandemic levels. By next summer, the company says it will operate up to 160 daily nonstop flights to 55 destinations from Boston as the company continues to grow its presence there.
But Delta isn't alone in focusing on the Massachusetts capital. The battle for Boston is raging on.
JetBlue has made Boston one of its core strongholds. And that means American Airlines has, too: American paired up with JetBlue last year to build inroads in the northeast U.S. That new partnership is now the subject of a Department of Justice investigation.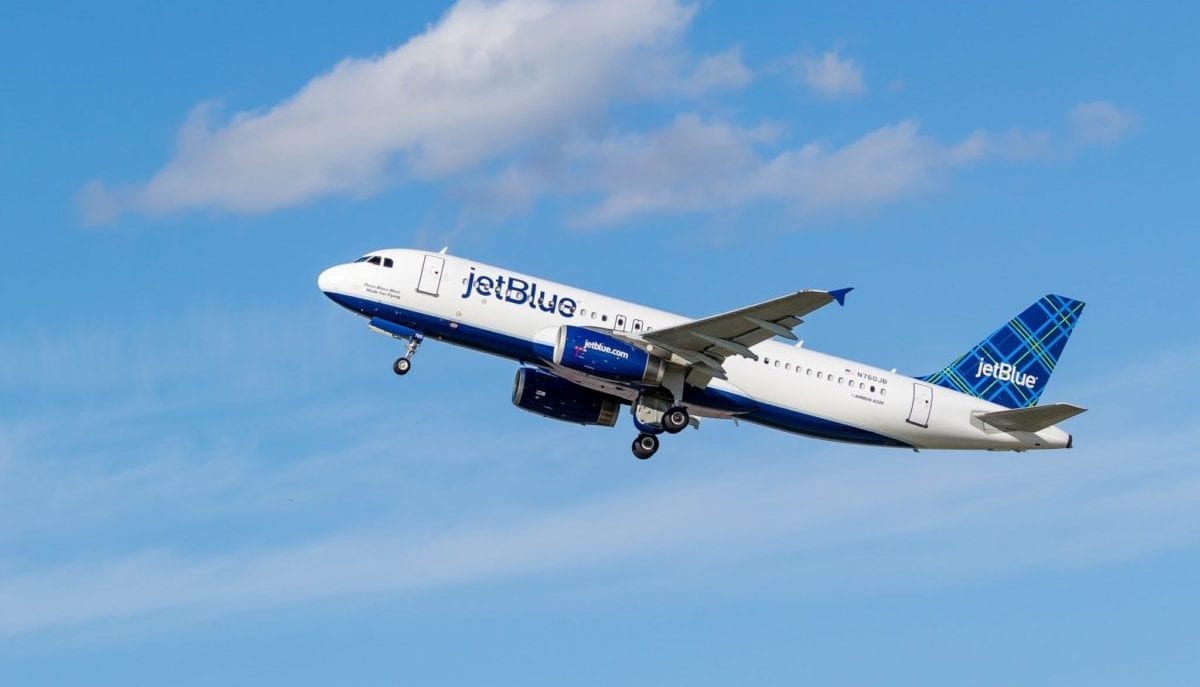 But Delta's transatlantic offerings dwarf that of JetBlue, which only offers two flights over the Atlantic: Flights to London-Heathrow (LHR) and London-Gatwick (LGW) from New York City (JFK), while the airline is expected to add service from Boston next summer.
Delta will be the first airline to offer nonstop service from Boston to Athens, a destination it also flies to from both Atlanta (ATL) and New York City. Meanwhile, it may be going head to head with Israel's El Al Airlines with nonstop service to Tel Aviv from Boston, a route it flew before COVID-19.

Bottom Line
Delta is adding exciting new flights from Boston to Israel and Greece next year, significant additions to its transatlantic network in the Northeast.