Delta gave its Fly Delta smartphone app a makeover this week, freshening its look while moving toward some great new features – including plans to display TSA security wait times at your airport ahead of a flight.
That integrated wait time monitor is the biggest change in a suite of upgrades and fixes Delta announced and rolled out. But Delta says more changes are on the way later this year, including allowing first and business-class travelers to pre-select meals within the app and an automated check-in process for international flights.
For now, Delta is testing security wait time displays at just two airports: Seattle (SEA) and New York City-LaGuardia (LGA). The airline said more airports will be available later this year, allowing travelers to compare wait times for standard security, TSA PreCheck, CLEAR, and Sky Priority.
Aside from some slicker and cleaner graphics that match Delta's recent website overhaul, not much has changed within the Fly Delta app. All your reservations, SkyMiles information, and airport information is in the same spot as always. But you'll notice Delta is leaning hard into the color-coordinated branding for its new boarding process – your boarding passes within the app will match.
One other cool addition: Delta has integrated within the app the new ability to text the airline with questions.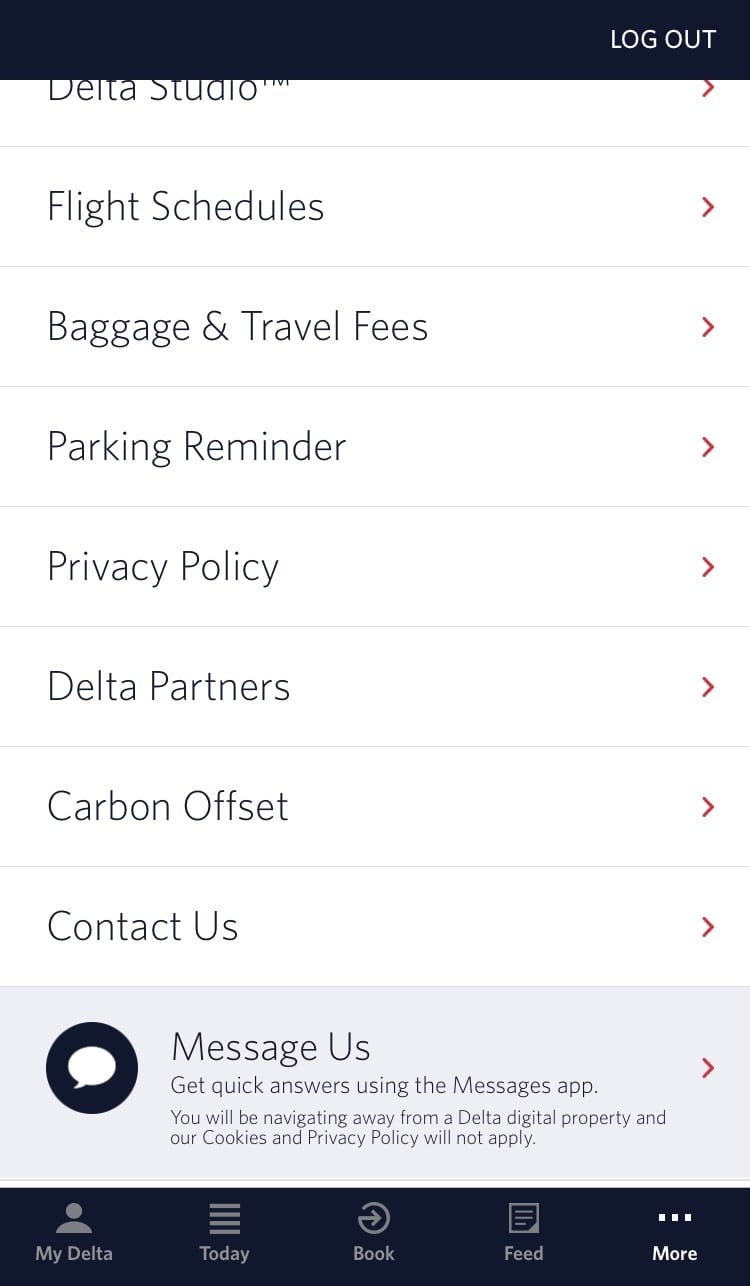 Bottom Line
This new update looks sharp, but the best changes are yet to come. Stay tuned for when Delta expands the ability to check on security wait times within the app.