Delta is retiring it's final 747s before the end of the year, but there are still plenty of opportunities to get aboard the "Queen of the Skies". The most exciting festivities will be taking place on farewell flights starting on December 18th from Detroit to Seattle, then Seattle to Atlanta on December 19th, and finally Atlanta to Minneapolis on December 20th. There will be "hanger party" celebrations at each airport after the flights.
Customers can bid for a spot on these farewell flights via SkyMiles Experiences using their miles. Looks like the prices are already pretty steep but it may be worth it for some of you. The auctions end December 1st.
Farewell Details 
Delta is operating the Boeing 747-400 on daily scheduled service between its Detroit hub and its partner hub at Seoul-Incheon.
Here are the final regularly scheduled flights of the Delta 747:

Final U.S. departure: Flight 159 at Detroit to Seoul-Incheon at 12:31 p.m. on Dec. 15
Final Asia Pacific arrival: Flight 159 at Seoul-Incheon from Detroit at 4:30 p.m. on Dec. 16
Final Asia Pacific departure: Flight 158 at Seoul-Incheon to Detroit at 11:15 a.m. on Dec. 17
Final U.S. arrival: Flight 158 at Detroit from Seoul-Incheon at 10:14 a.m. on Dec. 17

Delta will take the 747 on an employee farewell tour from Detroit to Seattle on Dec. 18, Seattle to Atlanta on Dec. 19 and Atlanta to Minneapolis-St. Paul on Dec. 20.
Customers can bid for a spot on these farewell flights via SkyMiles Experiences using their miles.
Employees and retirees can purchase a seat on these flights on a first-come, first-serve basis beginning at noon ET Nov. 20 at a discounted rate, with all proceeds going to the Airloom Project, the organization behind the 747 Experience exhibit at the Delta Flight Museum.
The 747 will fly a handful of sports team and ad-hoc charter flights through Dec. 31.
Delta will fly its final 747 to its retirement place in Arizona in early January. This ferry flight will not be open to passengers.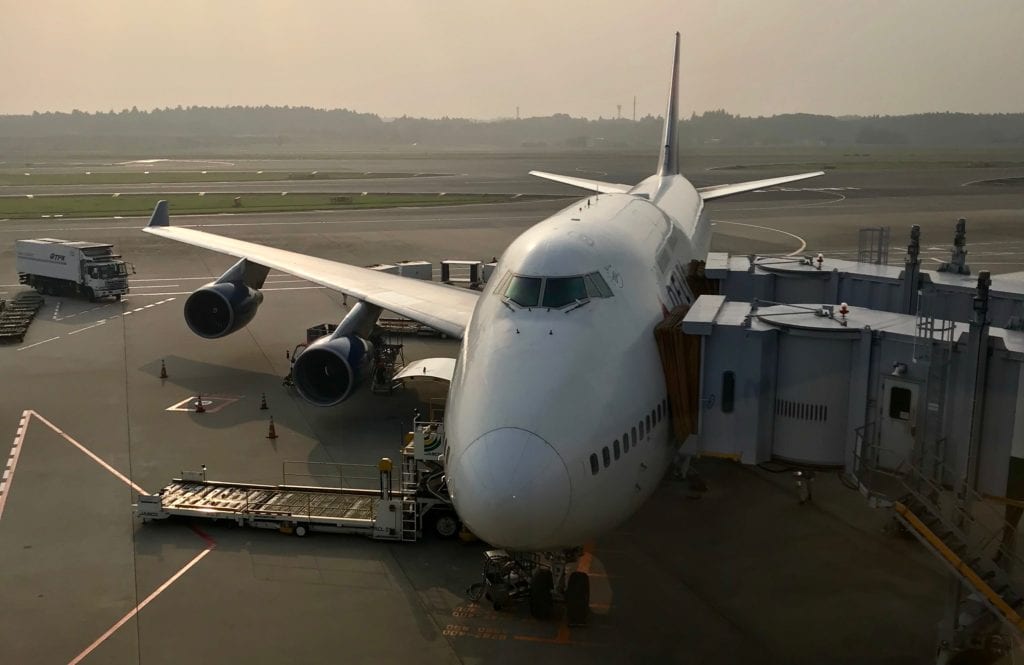 Bottom Line 
While no other US carriers will be flying the 747 come 2018, there are still plenty of chances to fly the iconic bird. Lufthansa, KLM, Korean Air, Virgin Atlantic, Thai, and many others still will fly the 747 well into the future with the new 747-8i revision. I'll be flying the 747 First Class on Thai next year from Sydney to Singapore for only 40,000 United miles, and I'm sure that won't be my last flight aboard the queen. If any of you get a spot on the final farewell flights let me know!
Subscribe to our Newsletter, like us on Facebook, and follow us on Twitter & Instagram