Delta will begin seasonal flights from its newly crowned hub in Boston to Rome (FCO) in the spring of 2020, the airline announced Monday as part of a huge boost to its flights across the Atlantic Ocean.
The new summer seasonal flights to Rome will begin on May 21 and run through September 8, 2020, flying an Airbus A330 aircraft.

Delta already flies to Rome year-round from New York City (JFK) and Atlanta (ATL), as well as seasonally from Detroit (DTW). The airline scrapped a short-lived seasonal route from Minneapolis-St. Paul (MSP) to Rome in 2016.
The Atlanta-based airline also said they will add a second daily flight between Boston (BOS) and Paris (CDG). These latest moves just reinforce Delta's intense focus on building up a stable of flights to Europe out of Boston.
Just last month, Delta announced its plans to begin flights from Boston to both Manchester (MAN) and London-Gatwick (LGW) in the spring of 2020. In the last year alone, Delta has also launched flights from the Massachusetts capital to Dublin (DUB), Lisbon (LIS), and Edinburgh (EDI), too.
All told, these new routes will increase Delta's capacity out of Boston flying across the Atlantic by more than 30% in 2020. It gives Delta flyers a second option to connect across the Atlantic, avoiding New York City (JFK).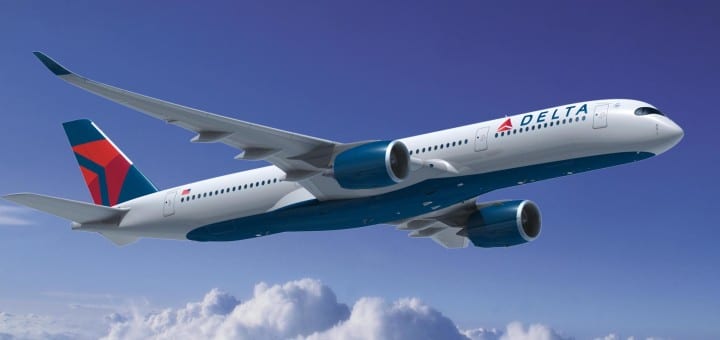 "These new services strengthen our position across the Atlantic with more than five percent growth in 2020," said Roberto Ioriatti, Vice President – Transatlantic. "The Europe, Middle East, and Africa region is our largest international entity and these new services, together with our partners, strengthen that further."
By 2020, all of Delta's trans-Atlantic flights over six and a half hours will feature the carrier's premium Delta One experience – a huge upgrade over what they are currently operating on many of these routes.
Bottom Line
Delta wasn't joking around when it declared Boston it's newest hub airport earlier this year. Delta is doing everything it can to become the premier airline flying to Europe before JetBlue launches its first flights to Europe in 2021.
Lead Photo (CC BY 2.0):  Delta News Hub via Flickr