It's not exactly a surprise after weeks of warnings, but now it's official. Delta confirmed Friday it will delay the inaugural flights for its brand new Airbus A220 planes scheduled for Jan. 31.
And with no signs of when the federal government shutdown will end, it's unclear when those flights may take place.
The writing has been on the wall for weeks. In the midst of the nation's longest federal government shutdown, there aren't Federal Aviation Administration inspectors available to certify Delta to fly its new plane. Delta CEO Ed Bastian admitted last week that the first flights on its latest and greatest planes would likely be delayed.
The airline had planned to begin flights on Jan. 31, with flights between New York City-LaGuardia (LGA) and Boston (BOS) as well as LGA and Dallas-Fort Worth (DFW). In a statement on Friday, a Delta spokesperson confirmed these state-of-the-art aircraft won't fly next week.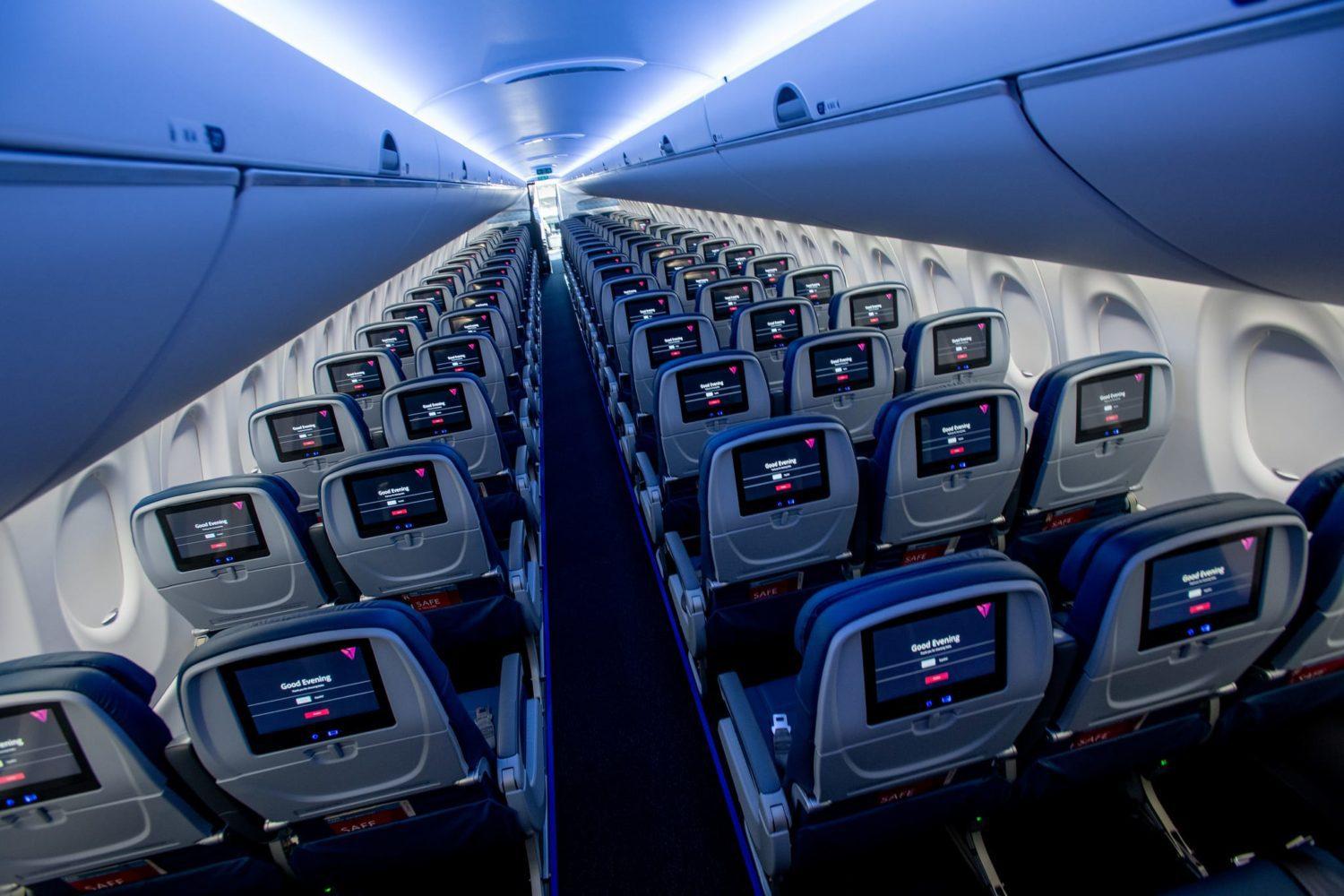 "Delta has made the decision to postpone the service debut of the Airbus A220 due to delays in certification processes that are required by the U.S. Federal Aviation Administration," the statement said. "No customer impact is expected as a result of this equipment change and no flights will be canceled because of A220 certification. The flights will be operated by other aircraft and changes are expected to be fully visible in schedules on Sunday."
Note that Delta doesn't say when it plans to reschedule its initial A220 flights. That's because it all hinges on Washington, D.C. President Donald Trump and congressional Democrats are deadlocked over a government funding package and Trump's demand for a southern border wall. More than a month into the federal government shutdown, there are few signs that will happen anytime soon.
So the Airbus A220 is in purgatory. Delta has hyped this planes for months, touting the extra space and features passengers will get. It comes at a time when American and United are slimming down seats and removing seatback entertainment.
Delta makes clear that they have planes they can shift to these flights, so flights won't be canceled. Still, it stings for the airline. And for aviation geeks like me who were scheduled to fly on one of these brand-new birds.
Bottom Line
As unpaid TSA agents skip and air traffic controllers skip work, this is far from the greatest impact during the shutdown. But there's no telling when Delta can actually begin service with its latest and greatest aircraft.
Lead photo courtesy of Delta News Hub via Flickr