It appears the days of Air France flying nonstop from Minneapolis-St. Paul (MSP) to its hub in Paris-Charles de Gaulle (CDG) are over – at least for now.
Air France has been a fixture in the midwestern hub for nearly a decade and had been scheduled to resume seasonal service in May. But on Monday, Air France's nonstop flight from Minneapolis to Paris was zeroed out from the schedule altogether. In its place, Delta is adding a second daily flight to Paris through the summer and into fall 2023.
Air France did not immediately respond to a request for comment. Delta spokesperson confirmed the airline was adding another flight to Paris, starting April 30 on an Airbus A330-300.
A Minneapolis airport spokesman confirmed the change, adding: "Air France is planning to return to MSP in 2024" – though that's no guarantee. In the meantime, Dutch flag carrier KLM is still scheduled to operate at least four flights a week from Minneapolis to Amsterdam (AMS).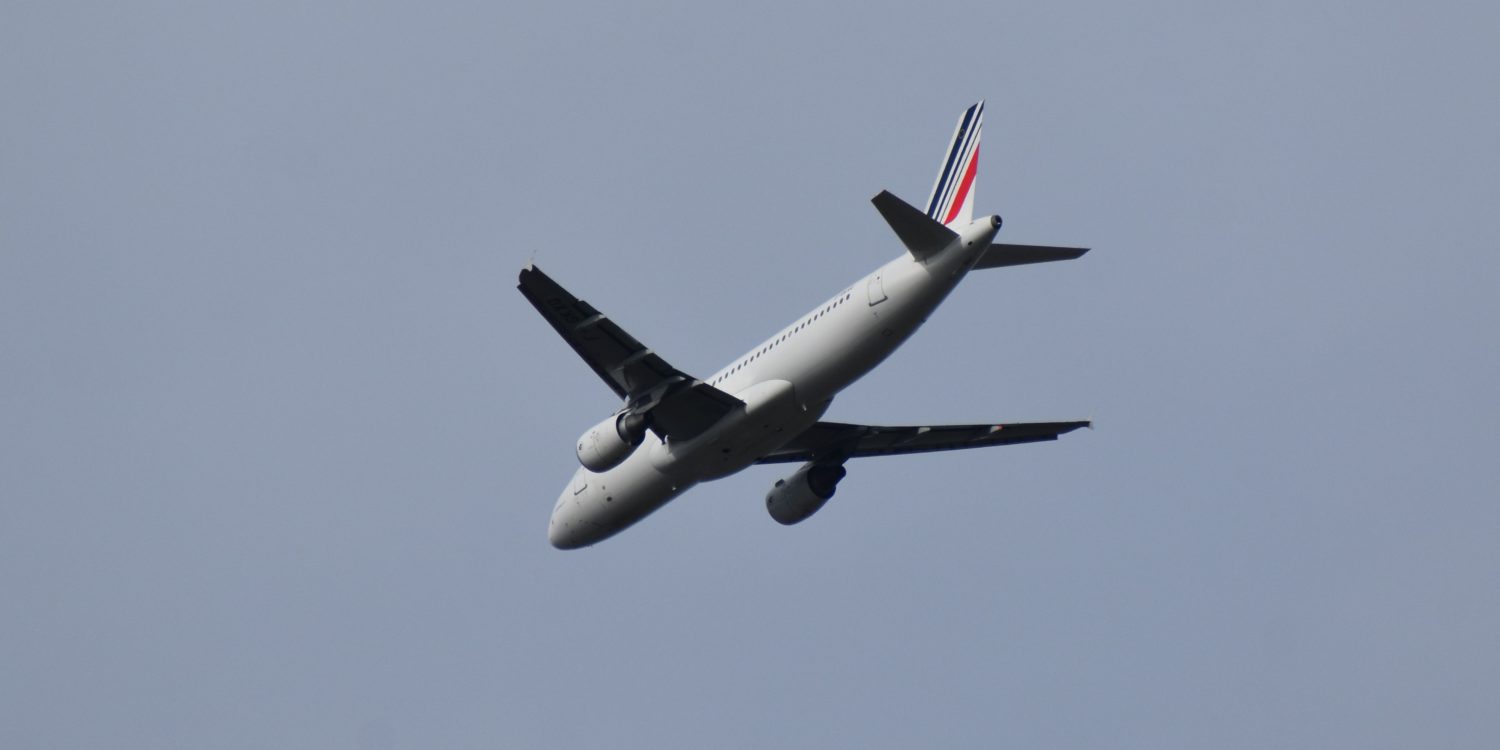 Delta and Air France likely made the decision together to shift Minneapolis routes. Along with KLM, the carriers have a joint venture, meaning the airlines act in concert when making route-planning decisions as well as setting prices.
In this case, flights on partner airlines have long been a sore spot for Delta pilots, who believe more routes should be operated in-house rather than on a foreign carrier. And since Delta also owns a stake in Air France/KLM, they have more power to call the shots.
The route changeup comes as 15,000-plus Delta pilots are voting to approve a brand new contract which has already won tentative approval from their union, the Air Line Pilots Association.
There should be little effect on flyers or prices when flying to Paris, as Air France and Delta were already coordinating. Travelers with an Air France ticket to (or connecting through) Paris this year will likely be automatically moved to a Delta nonstop or a KLM flight connecting through Amsterdam.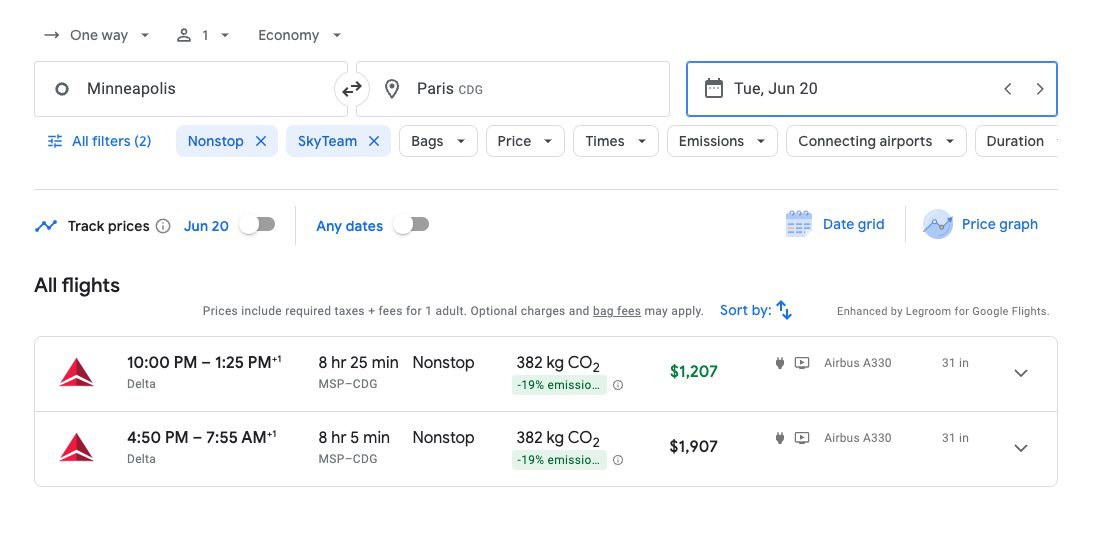 But it still hurts for Minnesota-based flyers to lose yet another international airline and option to cross the Atlantic. Air France launched its summer service connecting Minneapolis and Paris back in May 2013 and has been a fixture ever since.
It's particularly painful when using miles to get to Europe from Minneapolis. Flying Air France or KLM economy for as low as 15,000 miles each way has been one of the best ways to fly to Europe, and that's no longer an option. And booking Air France business class using the airline's Flying Blue miles was regularly a bargain compared to Delta's astronomical award rates when using SkyMiles.
Air France is the second foreign carrier to drop off Minneapolis's flight board in recent years. Aer Lingus also cut its nonstop flight to Dublin (DUB) early in the pandemic, with no concrete plans to resume.
Bottom Line
Air France has removed its Minneapolis-St. Paul (MSP) to Paris-Charles de Gaulle (CDG) flight from its schedule as of Monday morning, leaving just Delta servicing the nonstop route.
Delta is picking up the slack with a second daily flight through the summer, which means there should be few effects for travelers who have booked or planned a trip to Paris this summer. But it's still tough to see another major foreign airline exit the airport.

Lead photo courtesy of Chris Lundberg via Flickr