It's time for another game-changing travel start-up to go public: Airbnb has announced its plans to become a publicly-traded company in 2020.
The massive home-sharing platform is following in the footsteps of fellow travel-related start-up companies like Uber and Lyft, that went public in 2019. These companies changed the world with their groundbreaking approaches to the way we travel and live.
But what's in store for Airbnb? And will this plan actually take place? Read on.
What We Know
Airbnb's press release was just one sentence long: "Airbnb, Inc. announced today that it expects to become a publicly-traded company during 2020."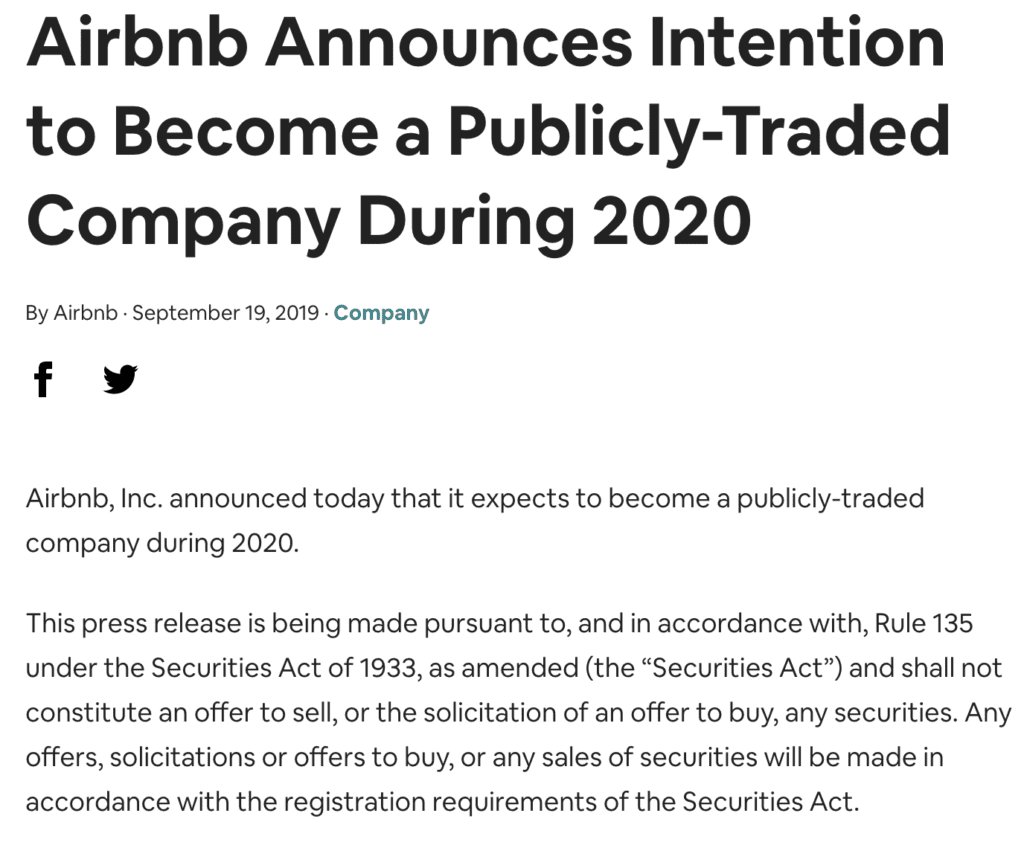 It's not much to go off, and the effects of going public on Airbnb hosts and guests are unclear. However, what we do know is that with the support and further investment accompany becoming a publicly-traded company, there are some negatives as well. One such downside is heightened scrutiny in an already tough regulatory environment that Airbnb has at times struggled with.
Ben Walsh of Barron's explains: "Like with Lyft and Uber, there is significant regulatory risk surrounding Airbnb's business model. In some of the company's biggest markets, certain types of short-term rentals are illegal, even if these laws are inconsistently enforced."
Walsh explains that in big-market cities like San Francisco and New York City, Airbnb is facing legal challenges. Listings have dropped significantly in San Francisco, and New York has subpoenaed Airbnb for hosts they say have illegal listings.
And there's another big question: Will it actually happen? Airbnb could always change course and decide to scrap a public offering altogether.
What This Means for Travelers
For travelers, it's unclear what effects this change may bring. More funding from investors could mean improvements. Or, as a publicly-traded company, investors could eventually change Airbnb's direction. Only time will tell.
And an even higher profile for Airbnb – the platform recently overtook Expedia for rooms booked – could mean even more regulations. And more regulations typically mean fewer Airbnb listings to choose from in certain cities that clamp down on short-term rentals.
Hopefully, this change is mainly good and we will see Airbnb continue to support both hosts and travelers with the affordable accommodations.
Bottom Line
Airbnb has tapped into something powerful: Travelers looking for more personal (and often cheaper) accommodations – and now experiences, too. While it's not quite perfect, Airbnb works well for most users.
Let's hope that investors see that and try to improve upon what works rather than change course.